Before jumping into the world of cryptocurrency, it's best to learn and understand what it is and how it works. Cryptocurrency, often known as crypto-currency or crypto, is any type of digital or virtual currency that uses encryption to safeguard transactions. Cryptocurrencies operate without a central issuing or regulating authority, instead relying on a decentralised system to track transactions and create new units.
Cryptocurrency is a good investment if you want to gain direct exposure to the demand for digital currency and the desire for a reliable, long-term store of value. However, jumping into investing without prior knowledge of the ins and outs of cryptocurrency would be quite risky as you could be vulnerable to thefts or even the possibility of getting your account hacked.
We run you through a step-by-step guide on how you should invest in crypto the right way.
There are many different platforms for a beginner to invest in and it wouldn't hurt to do some research in order to find one that suits you the most.
A centralised exchange is likely to be the most accessible for newcomers. Customers can have faith that they are getting what they paid for because centralised exchanges operate as a third party regulating transactions. Centralized exchanges are more reliable because they are run and regulated by a corporation. Centralised exchanges handle over 99% of all crypto transactions. Some of the most recognized exchanges in Malaysia are SINEGY, Luno and Tokenize Technology.
Online Brokers allow you to purchase and sell cryptocurrencies as well as other financial assets such as stocks, bonds, and exchange-traded funds (ETFs). These platforms are known for having reduced trading fees with fewer crypto features.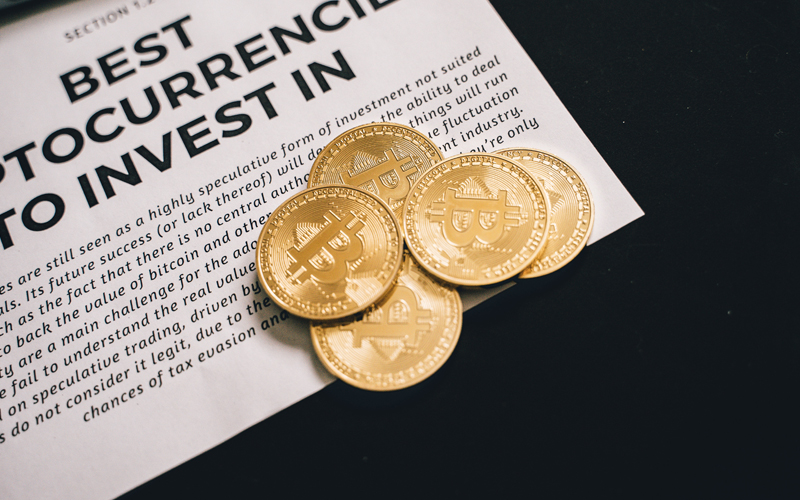 After choosing a platform, the next step might require you to fund your account so that you can begin purchasing crypto, which also depends on how much you're willing to pay. Most crypto exchanges allow users to buy crypto with fiat (government-issued) currencies like the US Dollar, British Pound, or Euro using their debit or credit cards, though this varies per platform.
However, there are challenges to look out for as a crypto investor. One thing that is important to learn is that cryptocurrency is generally more prone to volatility than traditional asset classes such as stocks and interest payments might worsen your losses if your investments lose value.
You're ready to place your first cryptocurrency order after funding your account. There are hundreds of cryptocurrencies to select from, including well-known names like Bitcoin and Ethereum.
When you've decided which cryptocurrency to buy, type in its ticker symbol (Bitcoin's is BTC) and the number of coins you want to buy. You can buy fractional shares of cryptocurrency on most exchanges and brokers, allowing you to buy a sliver of high-priced tokens like Bitcoin or Ethereum that would otherwise cost thousands of dollars.
According to Forbes, some of the biggest cryptocurrencies of the year are Bitcoin (BTC), Ethereum (ETH), Tether (USDT) and many more.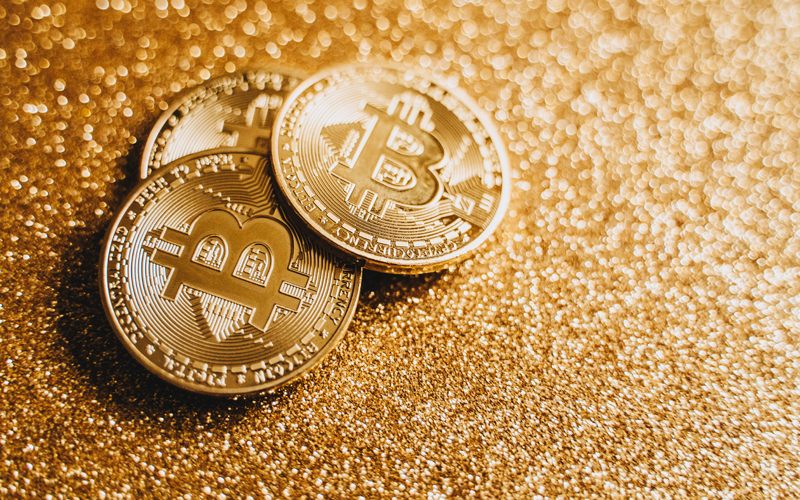 Storing your cryptocurrency safely
Strong possibilities of theft and hacking could occur if you don't store your cryptocurrency safely. Millions of Bitcoin have been lost due to people forgetting the codes to their access accounts. 
Some investors choose to keep their bitcoin on the exchange or platform where it was acquired, which could provide many benefits in the long run. It delegated the difficulties to a third-party service provider with relevant experience but could come at risk if the provider develops a security breach, or if someone hacks into your account.
A hot wallet is an online-accessible virtual currency wallet that facilitates cryptocurrency transactions between the owner and end-users. Users might find themselves vulnerable to thefts as hot wallets require an internet connection.
A cold wallet is a form of digital wallet that saves cryptocurrencies in a secure location away from the internet and is considered the safer option over hot wallets.
The world of cryptocurrency is exciting and ever-growing,  but it may also put you at risk if you don't do proper research on what you're investing in.  Researching could present you with alternative ways to invest in Bitcoin and any other cryptocurrencies, such as Crypto Exchange-Traded Funds (ETFs), which are considered to be less risky than investing in individual investments. There are also companies investing in cryptocurrency that allow you to buy stocks, but require you to have an online brokerage account.
In Malaysia, it's best to also research which platform is approved by the Securities Commission. As mentioned earlier, Luno, SINEGY, and Tokenize Technology could play a big part in helping you start your investing journey.