Andreas Vogiatzakis' connection to this second homeland may be shaped by his love for laksa and Kuantan beaches, but the common ground is a tale of self-made independence.
In conjunction with Malaysia's 61st Merdeka Day, we witness the magic of the nation through the eyes of long-time expatriates who have built their home here.
---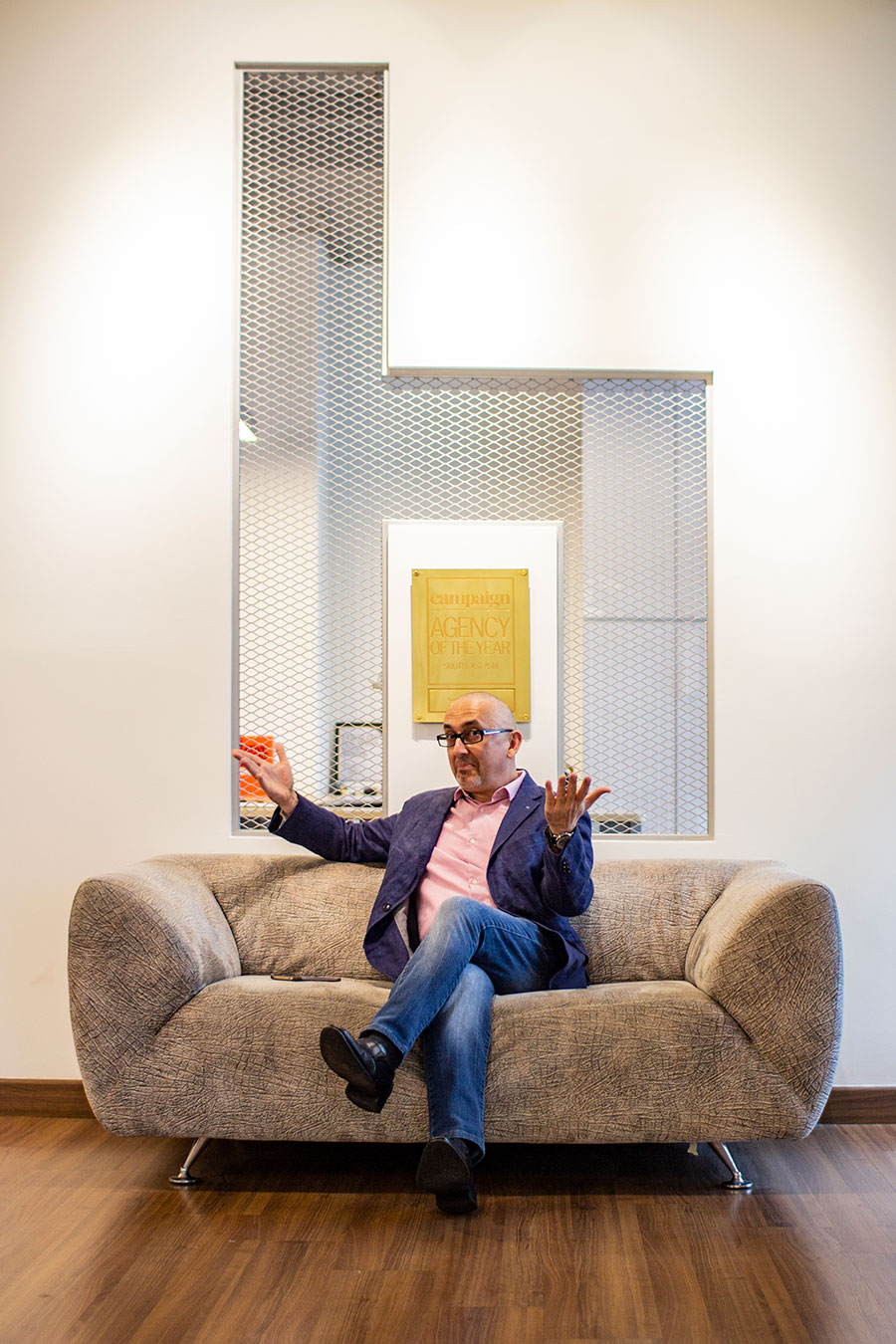 The Greek word philoxenia is directly translated into 'friend to the strangers', and sometimes used as a replacement for 'hospitality'. But as Andreas Vogiatzakis refers to it as a guiding principle in his life, neither explanation seems to fully capture the depth of this term.
"I'm a kampong boy," he says, drawing parallels between his hometown, Greece, and his chosen home, Malaysia. Both nations are famous for their warm friendliness, as much as idyllic beaches. "Where I grew up, the door was always open – the more guests, the better," he says.
The CEO of Havas Media is buzzing with energy and light humour as he shares how he got to Malaysia, and what compelled him to stay. Twelve years after first setting foot here, Andreas has raised a family, grown a company, and carved his own space in this vibrant landscape 31 million people call home.
"Here, you have the luxury of being yourself"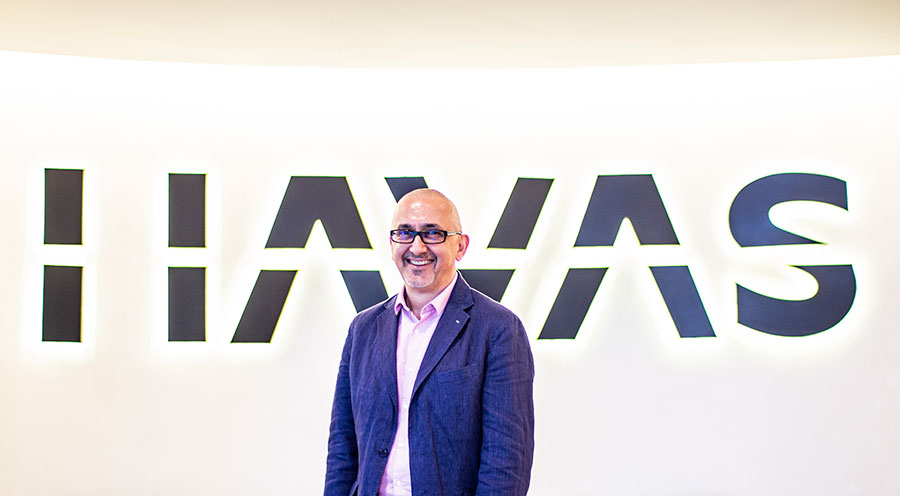 In 2016, Andreas left Omnicom Media Group to lead the Malaysian chapter of Havas Media Group. However, his journey in Asia traces further back to 1997, when his passion for advertising led him to launch Media Vest in Japan.
As he told Mumbrella Asia: "Boy, if anyone would have told me earlier that year how I would end up loving sushi, slurping ramen and learn Japanese by Christmas, I would have thought they were hallucinating."
But young Andreas took an immediate liking to Japan – which isn't too hard to understand, given his affinity for organisation. What followed was a stint in Taipei, where lessons in business were humanised – "to lead people, you need to lead their hearts," Andreas tells.
"Malaysia combined all of that, and taught me how to put things into perspective. All my previous lessons became valuable."
I ask him what he finds unique about the Malaysian experience, and Andreas obliges after a moment's consideration. "It's a little rough around the edges," he decides. "I loved the perfection of Japan, but prefer the flexibility of Malaysia. Here, you have the luxury of being yourself. You can smell and taste the cili padi!"
Malaysian by DNA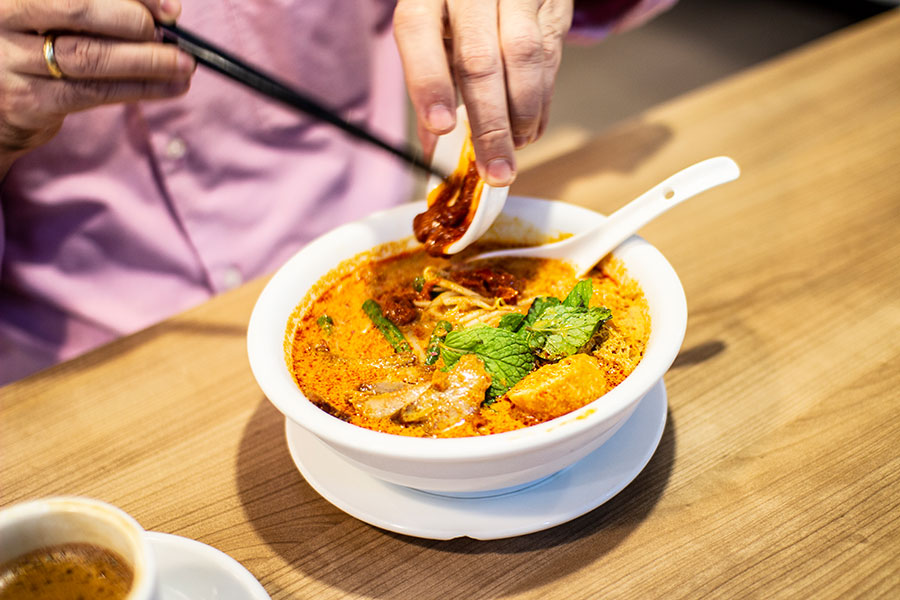 It's plain to see that Andreas held Malaysia in high regard even before making it his home. He speaks of the experience from the inside, as evidenced by light-hearted quips (The food gets a bit challenging to the waist, but ok lah, we live to eat) and cheeky defenses of the weather (Don't let them fool you about the stickiness, it protects the skin so you spend less on lotions and creams!)
"You can say a lot about the people, but what I love most is how you're not put in a box based on what you drive, wear, or eat. 95% of my friends are Malaysians now, and it's because of that warm, inviting, kind spirit – I have never seen this level of friendship anywhere else," Andreas gushes.
Those who know him (and there are a lot of them) call him 'the only Greek in Malaysia'. While this isn't factual, it's entirely endearing, especially since cultural diversity is one of the things this Greek man holds closest to his heart.
"Along the years, political agendas can use money, religion, ethnicity to drive their own interests. While that can succeed, I think Malaysians never really lost this innate DNA, and that's what I love about them," Andreas reflects.
He has adopted parts of this DNA, especially when it comes to food, travel, and the arts. Talking about durian and laksa led us to a kopitiam-style canteen downstairs, which Andreas convinces us serves up a killer laksa.
"If you want to wine and dine, or eat at a table with plastic chairs, it's your choice and the food is equally as good, if not even better," he opines.
Of leadership and independence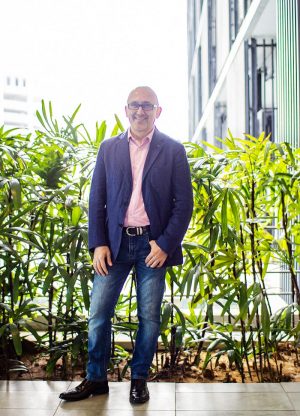 Andreas' pertinent ideals of business and society are matched to an easygoing way of being and doing. In spearheading Havas Media, this translates to humility and vulnerability, which leaders often mistake for weakness.
"When I came in, people respected the chair but they tested me. It was my responsibility to rise to the challenge and show them what I am. When that is done genuinely, it brings results," he shares, revealing a leadership style that is objective yet sensitive in nature. No one deserves to demand leadership, regardless of where they come from – to this CEO, that respect is earned.
This is why he advocates a flat-hierarchy, open culture for Havas Malaysia. Every team member continually challenges each other towards a shared vision.
"I don't believe in boss-subordinate relationship. The moment people understand what you need, they do it better," he suggests.
Independence is where people get a hold of their future, and in a broader way, that's what Merdeka means.
I ask Andreas what independence means to him – from a bright farm-child with an affinity for mathematics, to spending the founding years of his career jet-setting around America and Asia, and choosing to make this little tropical spot home to his wife and two-year-old son, all those years ago.
"My Greek heritage speaks of democracy and freedom from oppression. Independence is where people get a hold of their future, and in a broader way, that's what Merdeka means," Andreas offers.
"Malaysia is a home that I consciously made for my family, and I take that seriously. I've watched it grow through a full zodiac cycle – fighting to create greatness. My wish this Merdeka is for all Malaysians to truly stay objective, stay true to that Malaysian DNA – the moment we retaliate with anger, is when we lose the fight to progress," Andreas closes. Surely, he's now part of that drive for unity.
Photography: Gan Yew Chin