Located just outside Sri Lanka's Yala National Park and surrounded by lush greenery, Hilton Yala Resort provides an elevated escape for one that seeks adventure and relaxation, with panoramic views that overlook the Indian Ocean. With its stunning beachfront location, world-class amenities and commitment to sustainable travel, the resort sets a new standard for luxury and eco-friendly hospitality in the region.
The resort boasts striking architecture that draws the natural beauty of Yala. Each of the 42 rooms, suites and villas feature contemporary interiors adorned in neutral tones with safari chic accents and local artworks, subtly capturing the essence of the locale. Expansive windows frame the resort's natural surroundings, which are teeming with diverse flora and fauna. Ground-floor rooms feature private pools spanning from 8 to 16 square meters, while rooms on the upper-level offer private hot tubs, providing guests with a serene space for relaxation.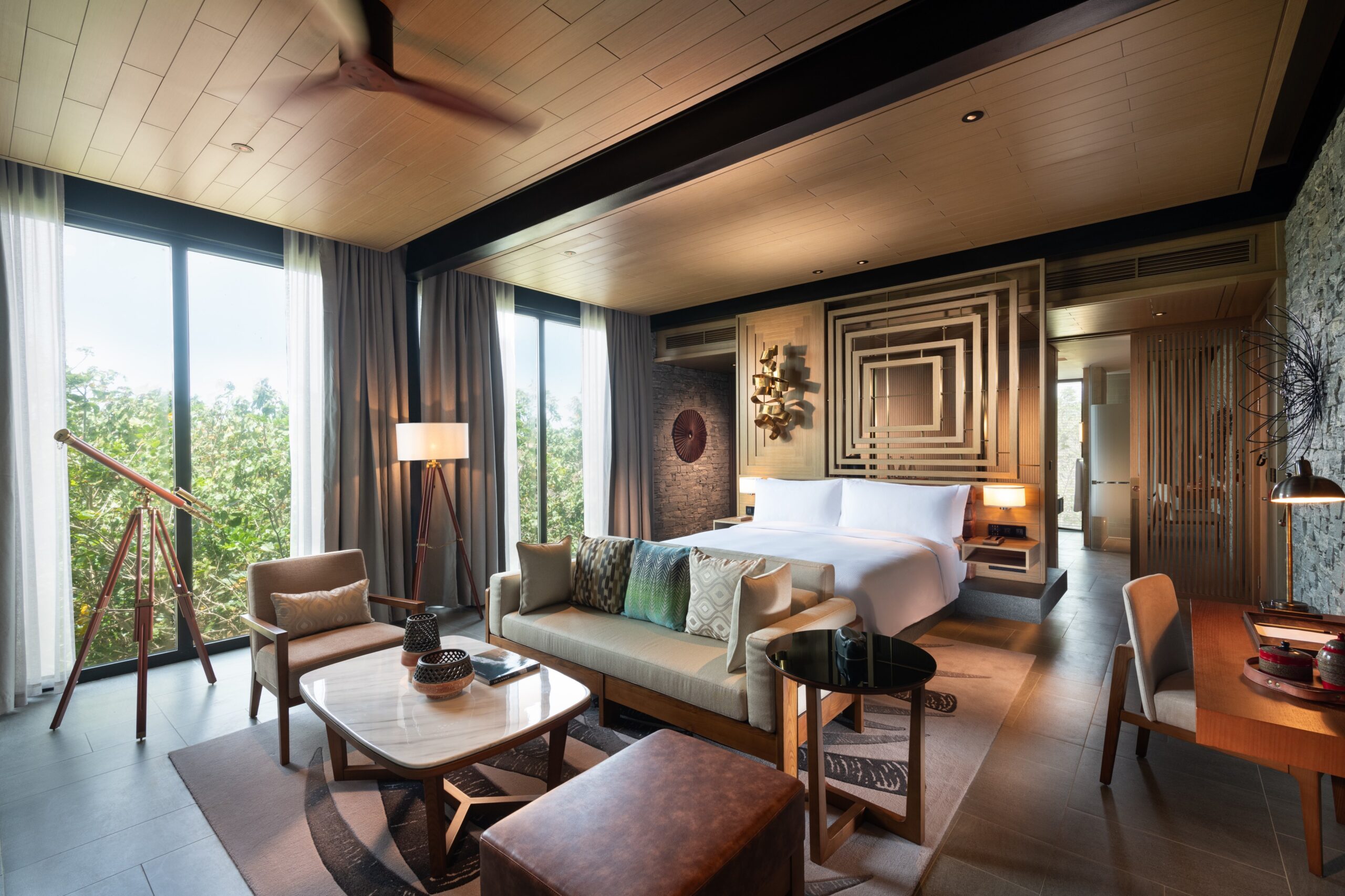 Other than that, the resort, too, provides an elevated and ecologically responsible safari experience led by locally trained rangers. These wildlife experts guide guests through customisable, twice-daily game drives in Yala National Park, delivering enlightening educational sessions to foster a greater awareness and appreciation of the wildlife and ecosystem. 

At the core of Hilton Yala Resort's ethos lies its commitment to the protection of Yala's biodiversity and environmental sustainability. An onsite animal research program, supported by the Hilton Global Foundation, equips rangers with wildlife information, technology and tools to monitor wildlife in and near the resort. Collaborations with organisations like the Wildlife and Nature Protection Society (WNPS) Small Cat Advisory, Leopard Diary, and the Wilderness and Wildlife Conservation Trust (WWCT) further contribute to local conservation efforts.
The resort promises a gastronomic journey with three outstanding restaurants. Head Chef Jerome Tissera takes the lead, showcasing contemporary Sri Lankan cuisine which features locally sourced ingredients. Guests can explore the flavours of contemporary Asia at Dhira, indulge in Western cuisine at Sandali, or enjoy evening cocktails at Vanya while enjoying scenic views. One can also venture into the wild to experience Lanthaaruma, the resort's bespoke dining experience set between the lush jungle and the lapping waves of the Indian Ocean. 
At the heart of the resort is the outdoor pool, which blends seamlessly with its natural surroundings, a fully equipped gym and a state-of-the-art spa providing rejuvenating treatments in a beautifully designed space.
For more information, visit here.