This amount is not even close to the asking price of RM780 million to RM880 million put up back in April. What's in the stars for Le Méridien and Hilton KL?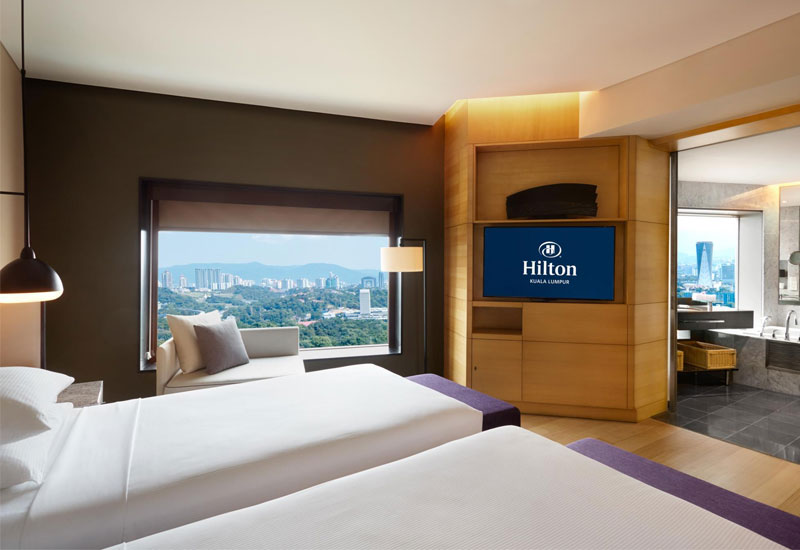 Hilton Kuala Lumpur Hotel – one of the city's landmark hotels – has been sold to the owner of its neighbouring hotel, Le Méridien Kuala Lumpur.
Owner of the 503-roomed hotel, Japanese billionaire Katsumi Tada, settled to the tune of ¥13.7 billion (RM497 million) – an amount not quite close to the asking price of RM780 million to RM880 million. It was finalised by Daito Trust Construction Co Ltd. (owner of Le Méridien KL), which informed Tokyo Stock Exchange that it was buying Daisho Asia Development (M) Sdn Bhd (owner of Hilton KL) last Friday.
Le Méridien is owned by Marriott International Inc. With this sale, the Marriott group is set to expand its presence in KL Sentral, where it already operates The St Regis Kuala Lumpur and Aloft Kuala Lumpur Sentral. A new JW Marriott is also in the works following a deal with YTL Hotels & Properties earlier this month.
On a side note, Hilton KL was announced victorious today in Luxury Business Hotel and Luxury City Hotel categories of the World Luxury Hotel Awards at St Morits.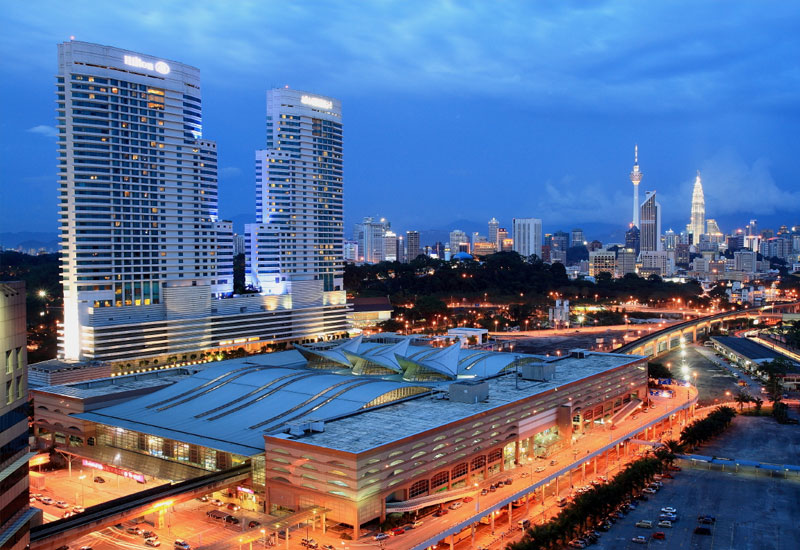 Here's a brief timeline of how the Hilton deal went down:
2015: Daisho Asia's accumulated losses reached RM45.98 milion, while current liabilities stood at RM91.65 mil. Hilton KL made RM150.16 million, with net loss of RM45.49 mil.
April 2017: Hilton KL was put up for sale at RM780 million to RM880 million (which breaks down to RM1.55 mil to RM1.75 mil per room), with Savills Hotels and Savills (M) Sdn Bhd acting as exclusive agent. It was listed as a 12,342.4 sq m freehold property with 10 F&B outlets and nine function rooms, with a yield between 5% and 6%.
19 December 2017: Daito (Le Méridien owner) purchased Hilton KL for RM497 million, which places each room's value at RM988,000. This dipped below market expectations, especially since industry experts were expecting this deal to set the record for the country's most expensive non-resort hotel on a price-per-room basis.
Few things are certain at this point, but more beg to be answered. Will Daito assume Daisho Asia's considerable debt? How will this sale affect the long-standing competition between Hilton and Le Méridien?
More will unravel as Hilton KL's 15-year contract with Hilton International comes to an end in 2019. At that point, Daito could either extend its contract with Hilton, sign up with Marriott, or choose a completely new hotel manager.
Source: The Edge Financial Daily