Showcasing her love for fashion through the timeless jewellery pieces of Wanderlust + Co,
founder Jenn Low speaks to us about her journey with the brand since it started 7 years ago.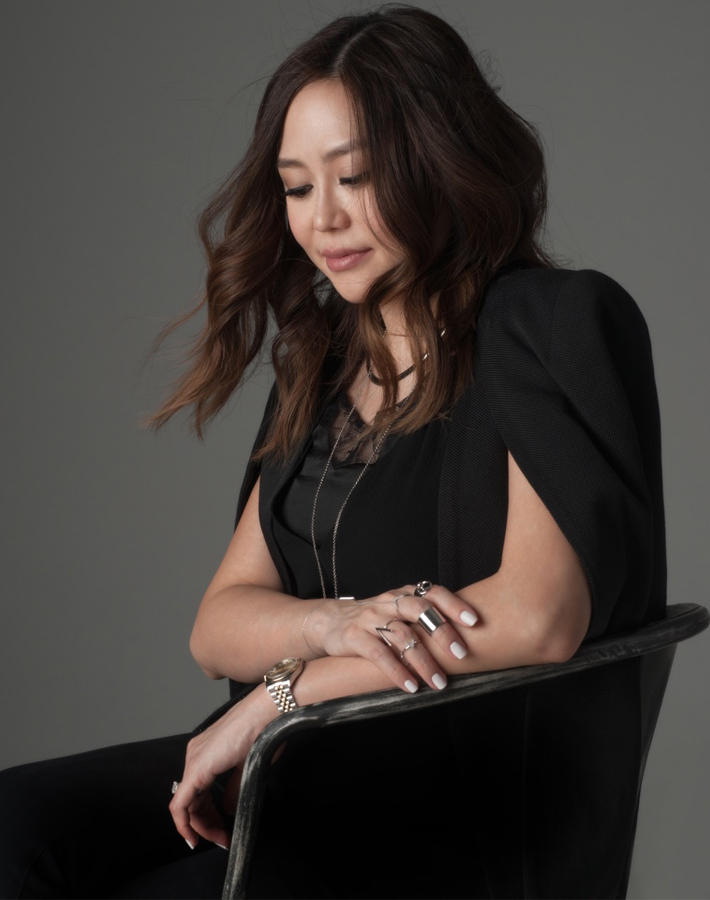 Jenn Low is known today for her artisanal fashion jewellery brand Wanderlust + Co but fashion is and always will be her first love, and the seed that started it all for her. Accessories being a big part of fashion, she decided to supply for that section of fashion instead, with Wanderlust+Co's signature minimalist pieces that yours truly has a few timeless pieces of my own. I'm in love with each piece thanks to designs that speak of a certain quiet elegance matched with fresh designs that constantly evolve with each new season.
" We are inspired by the energy of today's digital girl and how our global jet set customers and influencers interacts and styles with our pieces," Jenn tells. "As a brand, we stand for the idea of always seeking for the beauty in things. Inspiration is everywhere if we are open to it, wherever we may be."
After parking the domain name in 2009, Jenn took a year to create the brand's story and designs before launching it in 2010.
"The idea was to create a jewellery brand and business that can consistently deliver joy and luxe experiences at an affordable price point for today's digital girl."
And there's no doubt we all feel that sense of joy when receiving our frequent dose of Wanderlust + Co package.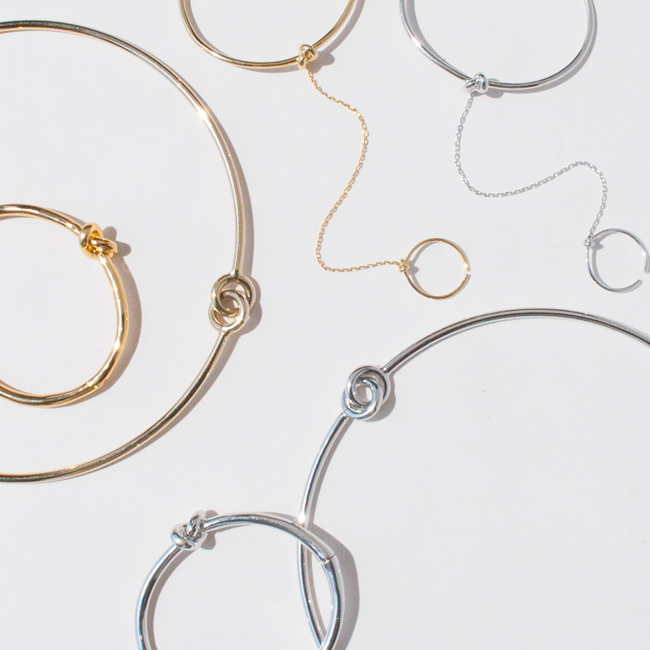 Jenn's love for jewellery started during her time in Australia in her first full-time job where she worked closely with independent accessory designers.
"Their passion and drive really opened up my eyes to the world of fashion jewellery," she divulges. "Here was when I learnt and understood how a range comes together, the production and payment cycles, delivery challenges, marketing and selling an up and coming brand."
"What I love most about jewellery is how it can be trendy yet timeless, and so very easy to add on to any outfit for an instant pick me up and interesting point of difference."
The fashion jewellery label has also caught celebrity fans such as Gigi Hadid, Kendall Jenner, Jessica Alba, Vanessa Hudgens and Selena Gomez, all who have been spotted wearing pieces of the brand at music festivals like Coachella and on the red carpet.
Glancing through Wanderlust + Co's designs, we see chic, trendy and timeless pieces that can be perfectly worn every day, at any time and for just about for any occasion. "We love coming up with designs that translate trends, yet are wearable and approachable for everyday life."

With the energy and intention behind the brand being what stands Wanderlust + Co apart from other brands, Jenn says, "As a brand, we take great pride in delivering joy and positivity via our products and the shopping experience."
2017 holds exciting plans for the label's growth: "We've kicked off with fresh capsule collections dropping monthly, and interactive launch experiences both online and on-ground, such as pop-up stores and design collaborations with key global influencers," Jenn shares.
"We also have an exciting Girlgang launch with new product categories for high Summer in May. With more than 80% of our wholesale stockists from the US and increasing enquiries from other parts of the world, namely Europe and Asia, we are keen to further expand the wholesale arm of the business into other regions."
Behind the glossy posters and inspiring marketing campaigns; before the famous names and trending OOTDs all over Instagram; where does each Wanderlust+Co piece come from? Jenn walks us through the process of how the ageless, well-crafted pieces are designed.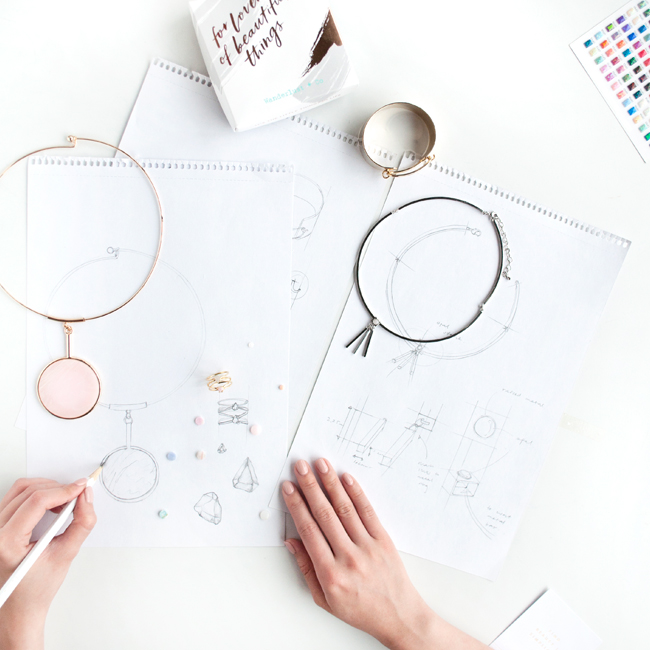 "We constantly have our eyes on runway trends to ensure the jewellery sit back with apparel that are on-trend for the season, and look to include inspirational messaging around the collections.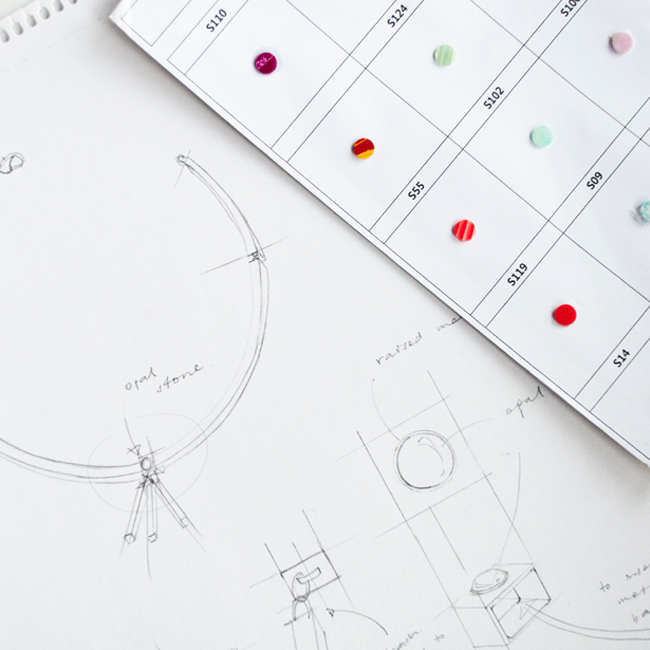 "From there we select a specific colour palette, shapes, metal finishes, gem stones and other materials to construct the pieces within the collection. "We also plan the assortment by price as well as the width of collection – so we understand how many SKUs we are looking at to close out a capsule."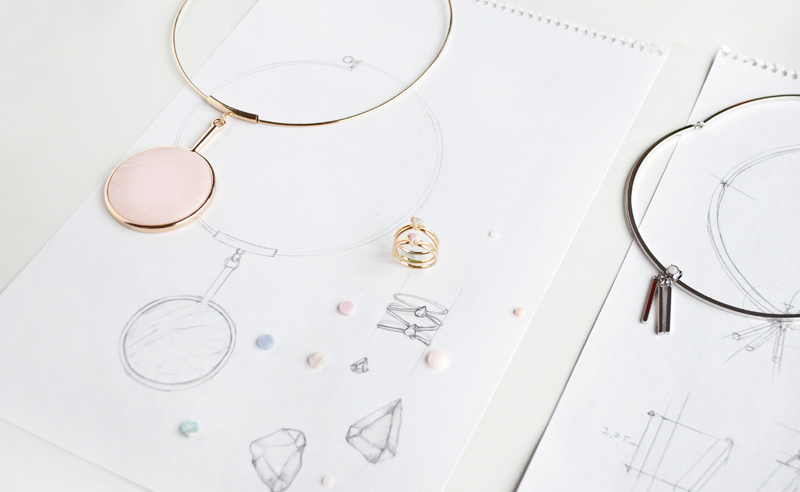 "We then continue to sketch and sample until we are happy with the finished product and collection."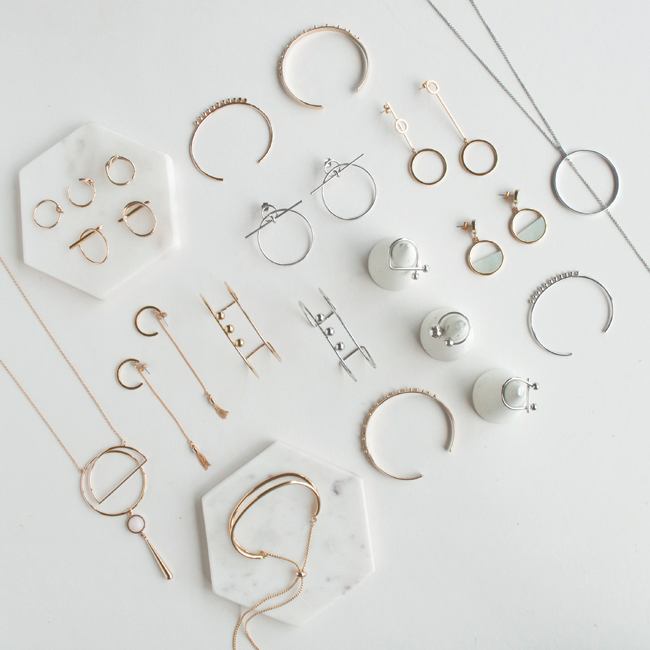 "Sometimes where we end up is far from where we begin, but that's all part of the fun!"
Here in Malaysia, Wanderlust + Co can be purchased on Fashion Valet.