The Negroni, a drink so beloved, that even Orson Welles sang its praises. The Negroni is a simple concoction of gin, Campari, and sweet vermouth that has captured the hearts and stomachs of drinkers all over the world. But not everyone is aware of its convoluted history, which is centred on two distinct individuals, and nobody can definitively say who originated it. 
History tends to split into two different directions and gravitates toward two very different people when it comes to the person who invented the Negroni: Count Camillo Negroni or General Pascal Olivier de Negroni de Cardi, Comte de Negroni.
Pascal Olivier Count de Negroni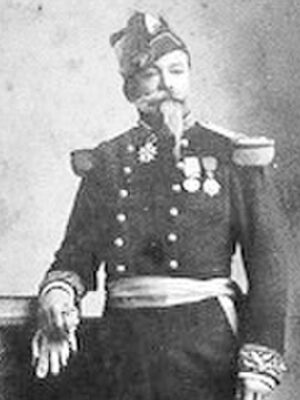 After serving in the French Army for 44 years, Pascal Olivier Count de Negroni, who enlisted at the age of 18, retired as a Brigadier General. In the history of the French Army, he is most known for spearheading the heroic cuirassier charge during the Battle of Reichsoffen in the year 1870 Franco-Prussian War. He moved into his Chateau de Rochefeuille, which is close to Mayenne, Mayenne, in 1891. The renowned "Negroni Cocktail" is credited to have been created by Pascal Olivier.
The origins of the beverage are uncertain, however, the most frequently accepted theory states that it was created in 1919 in Florence, Italy, at Caffè Casoni (then known as Caffè Giacosa), on Via de' Tornabuoni. (The Caffè is no longer there; a Giorgio Armani store currently stands there.) Pascal Olivier Count de Negroni created it by requesting Fosco Scarselli, the bartender, to use gin instead of soda water to make his favourite beverage, the Americano, stronger. In order to distinguish it from an Americano, the bartender additionally added an orange garnish rather than the latter. Following the cocktail's popularity, the Negroni family established Negroni Distillerie in Treviso, Italy, and created a ready-made version of the beverage that was sold as Antico Negroni 1919.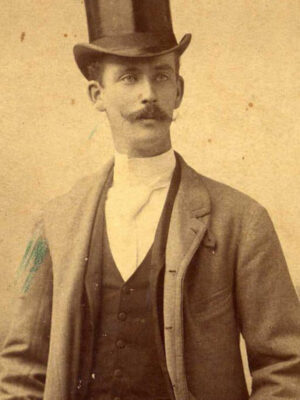 After having a varied career (cowboy, gambler, etc.), Count Camillo Luigi Manfredo Maria Negroni moved to Florence in 1905, where he would primarily reside until his death on September 25, 1934. Historiographical or genealogical importance may lie in the questions of whether he was a real count or a real Negroni. According to legend, Count Camillo Negroni requested a little more vigour in his Americano cocktail from bartender Fosco Scarselli in 1919 at Caffé Casoni in Florence, Italy. The bartender complied with his request and substituted gin for the soda water in the cocktail, making it Count Negroni's new go-to drink.
As more patrons of the Casoni Caffé became intrigued by this altered Americano, they began to request "one of Count Negroni's beverages." The beverage earned the name "Negroni" through time.
First written documentation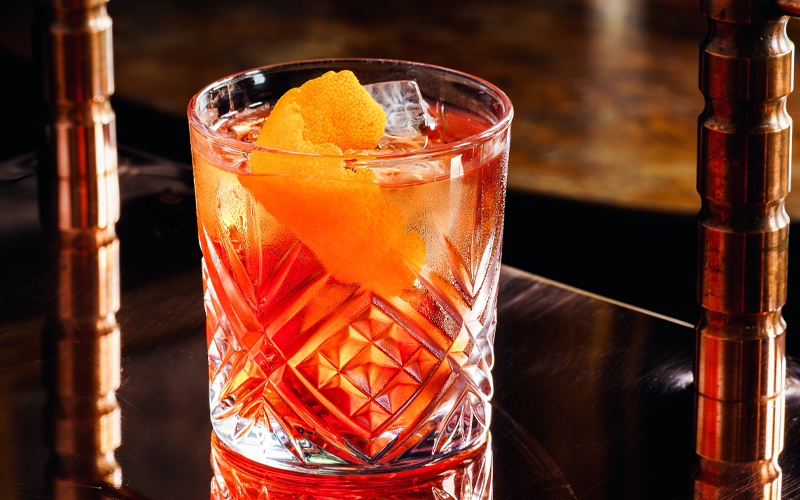 Widespread written documentation of the Negroni doesn't pop up until 1947, cocktail writer and historian David Wondrich writes in The Daily Beast. However, the drink was briefly mentioned in a letter in October 1920, when a friend wrote to Camillo Negroni that he "must not take more than 20 Negronis in a day". The Negroni was never mentioned again for 27 years, until the book Cocktail Portfolio, recently rediscovered by Italian bartender and beverage historian Paolo Ponzo, detailed the original written recipe for it. In 1947, the book described the recipe: A mixture of 1/3 gin, 1/3 vermouth, and 1/3 Campari served on the rocks with an orange twist and some seltzer.
By the year's end, Orson Welles had written to American gossip columnist Erskine Johnson about the "Negronis" he had been sipping while filming in Rome. Welles accurately characterised the beverage, adding that "they balance each other out" and that "the [Campari] bitters are wonderful for your liver, the gin is horrible for you."
In the United States, the Negroni saw a slow but steady increase in interest during the 1950s and 1960s among movie stars and other celebrities, like, Rudolf Nureyev, Ray Milland, Audrey Hepburn, and Orson Welles.
In an effort to honour one of the best cocktails ever made and to support organisations all across the world, Imbibe, a magazine celebrating drinks, started Negroni Week in 2013. Since 2013, Negroni Week has expanded to more than 12,000 locations worldwide, and so far, they have generated more than $3 million for philanthropic causes. Initially, just about 120 locations participated.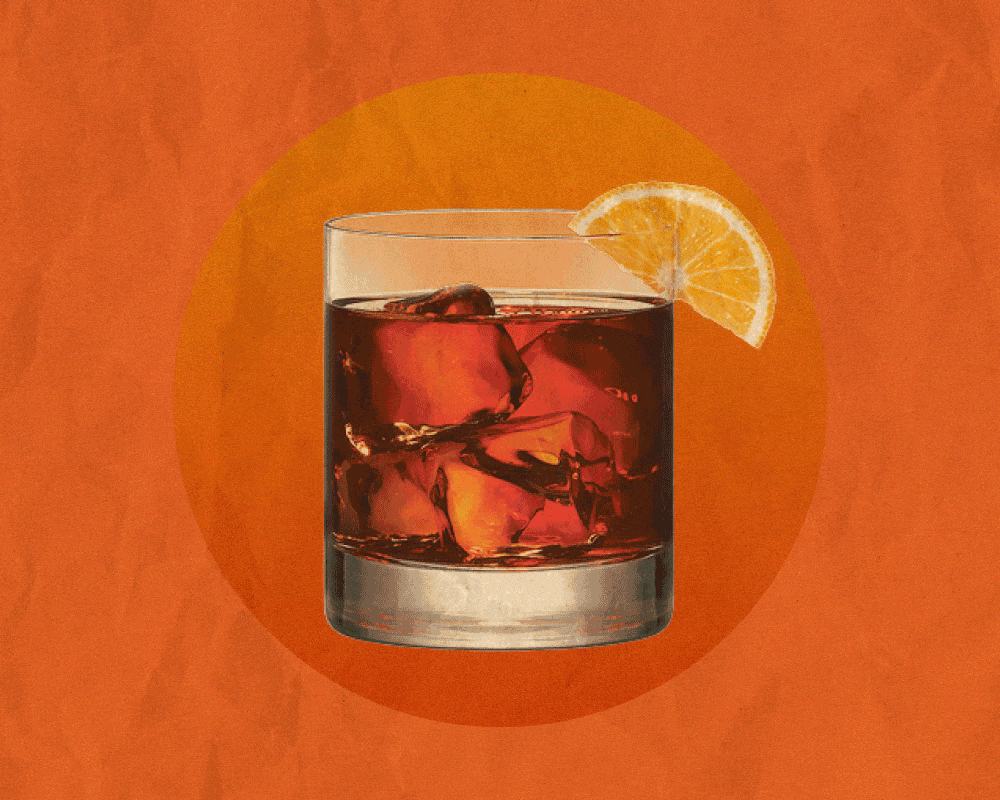 1¼ ounces gin.

1¼ ounces Campari.

1¼ ounces sweet vermouth.

Orange twist, for garnish.
In order to make the ideal Negroni, start with an ice-filled glass, then add the three ingredients and gently whisk them together. Peel one orange strip and strain the juice over the glass to add a hint of zest. Add the orange strip to the glass as a garnish.