Girard-Perregaux's cutting-edge 1976 Casquette watch is making a comeback, now featuring a new quartz movement, added functionality, and a ceramic and Grade 5 titanium case.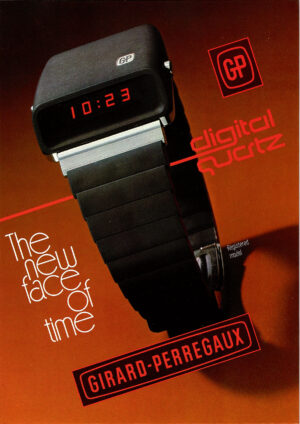 Produced from 1976 to 1978, the original Casquette broke ground with its unconventional retro-futuristic look, tubular LED display, and advanced timekeeping precision. At the time, the watch was marketed as 'Reference 9931', but became such a hit among collectors that it earned the nickname 'Casquette', a moniker that has remained part of the horological vocabulary ever since.
It was clear to all that the 'Casquette' had avant-garde style in spades. With its unique case shape and display showing the hours, minutes, seconds, day and date, the watch boldly broke away from the traditional two-handers of its time.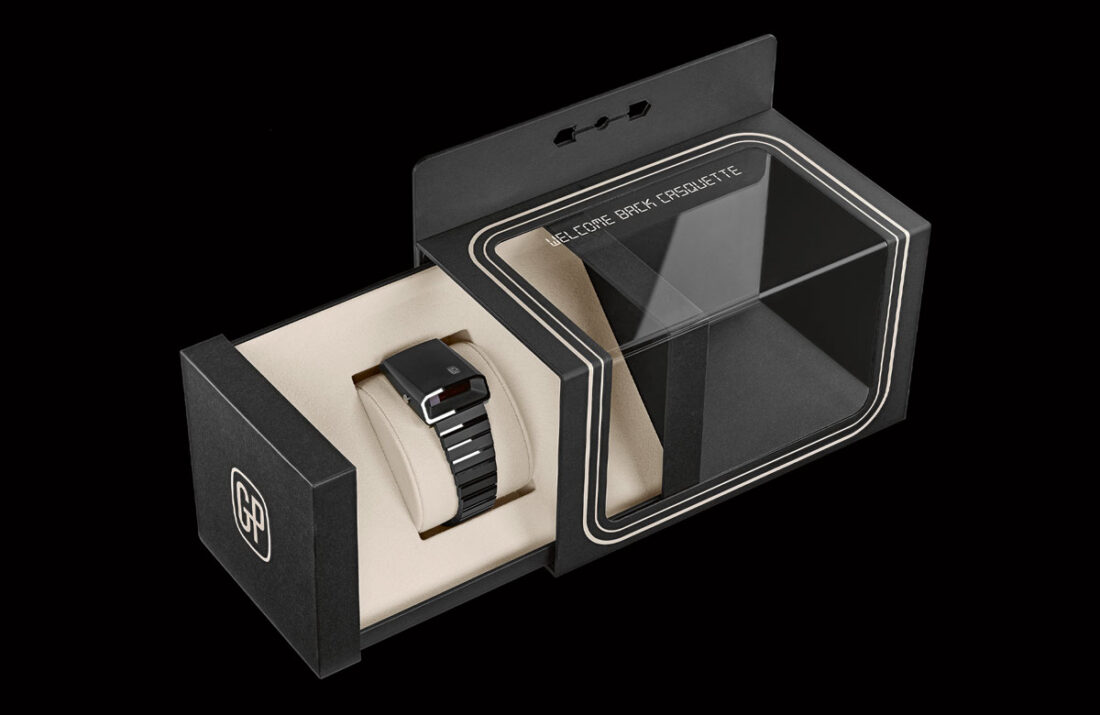 Officially taking the name affectionately given to it by watch admirers and fans, the Casquette 2.0 arrives in a scratch-resistant ceramic case with a Grade 5 titanium caseback, both of which are hypoallergenic.
Now more comfortable than ever, the Casquette 2.0 has a remarkably low mass of 107g. The sleek lightweight look is capped off with titanium pushers and a titanium badge, placed atop the watch head and stamped with a period GP logo.
Like its predecessor, the Casquette 2.0 digitally displays the hours, minutes, seconds, day, and date. However, the watch now has additional features like the month, year, chronograph, and second time zone, and is powered by the Calibre GP03980.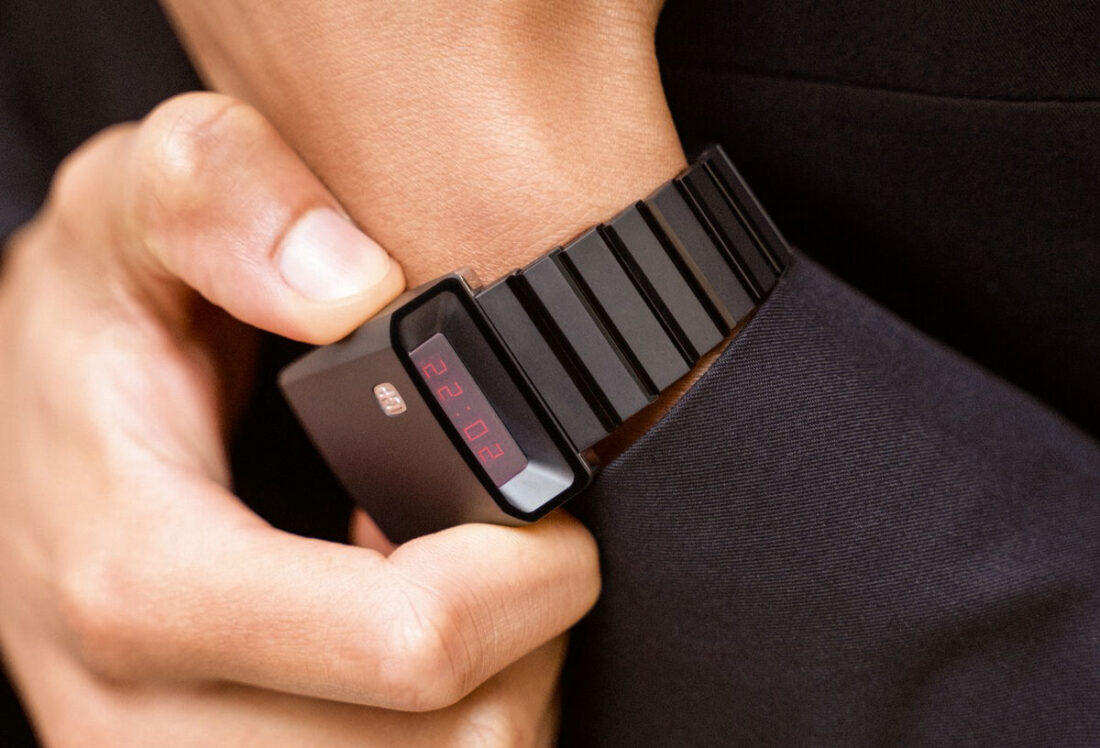 The wearer can also take advantage of the secret date function, which allows them to save a memorable date of their choosing so that it is shown each day at a specified time. With the Casquette 2.0, users are able to view the time on demand, with the display appearing only when the presser is pushed. As a result, battery life is also preserved for much longer.
The new watch also comes with a ceramic bracelet with a rubber interior and folding titanium buckle, offering an improvement in comfortability compared to the original Casquette. 
According to the watchmaker, only 820 pieces of the Casquette 2.0 will be produced. The watch will be available in select Girard-Perregaux retailers around the world.