As May 9 draws closer, many young Malaysians are still apprehensive about their power to create change.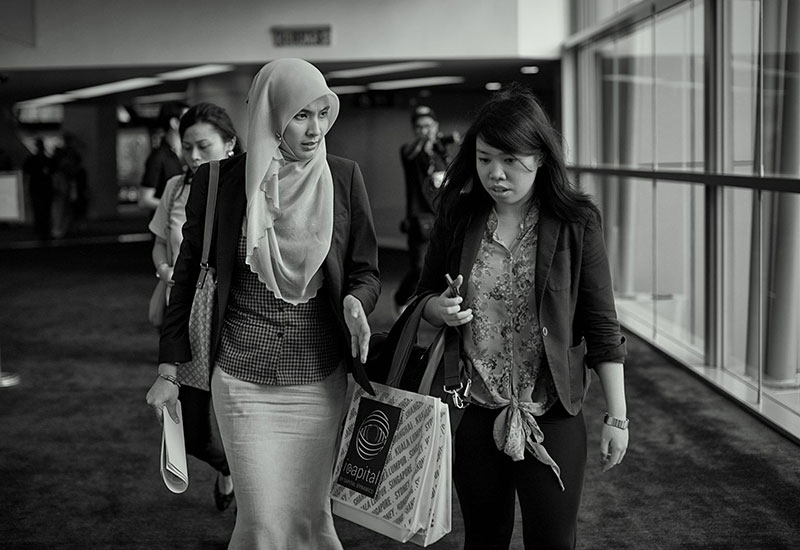 Malaysia's 13th general election is still fresh in the minds of citizens, especially as we approach GE14. Even if you did not take part in the process, the democratic circus show took the world by surprise.
Litigator Thoo Suet Mei remembers it all too well. "I was completing my studies abroad and couldn't be home to take part in GE13, hence I was a postal voter. Unfortunately, things didn't happen the way we hoped for it to be. Feeling frustrated, I dropped Nurul Izzah (then Lembah Pantai MP) an email to say I wish to assist her in any ways I can when I return home to Malaysia."
Thus began her foray into the on-the-ground political scene in 2013 – as personal assistant to a minister of parliament. In late 2014, she went back to legal work on human rights and public interest matters. But by 2015, Suet Mei found herself in politics again – this time assisting Lembah Pantai candidate Fahmi Fadzil.
"We've been going down to the ground, canvassing, meeting more constituents and assisting in ways we can whilst preparing for the transition between Nurul Izzah and Fahmi," she explains.
Politics, an everyday affair
This year, 16 GE14 candidates under the age of 40 have registered to run. Even the ruling party is seeing increased youth candidacy.
However, Suet Mei points out that that this enthusiasm is barely reflected in young citizens – the voters and makers of change. Case in point: political illiteracy still challenges impactful involvement in the democratic process, with many unsure of who they're voting for in the first place (protip: a Parliamentarian and a State Assemblyperson have different roles to play!)
"Democracy and its execution does not come just once in every five years. It's an everyday affair," Suet Mei says. "When you elect a horrible person into power, and they enact horrible laws / policies, you will be suffering the consequences, not them."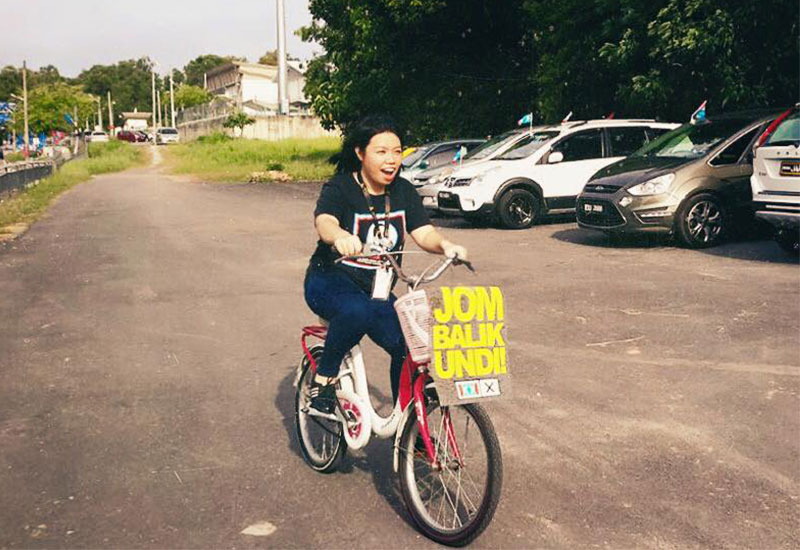 Everyone can campaign
Active involvement, then, becomes the cure to political illiteracy. Suet Mei suggests starting by championing basic rights in everyday scenarios: "addressing unfair treatment at your workplace, supporting women's rights, or speaking up for an oppressed friend in any situation."
With this knowledge and experience, more Malaysian youth will find a space on the political spectrum – whether on the front line, or behind the scenes.
Democracy and its execution does not come just once in every five years. It's an everyday affair.
On the front line, you'd become an integral figure – either as a career politician, or an aid/ volunteer. This involves door-to-door canvassing and managing mobile operation centres. "You may also find yourself being part of the entourage with the candidate. When the loudspeaker is passed to you, you need to be the spokesperson on ground," Suet Mei shares.
Of course, that's a role that takes hard work and guts, mixed with a healthy dose of charm and street smarts. Thankfully, you can ease yourself into the political scene behind the scenes, especially in the messaging and narrative team. These are the people who distribute leaflets (or social media messages), and arrange campaign events. They act as liaison between the candidate and grassroots.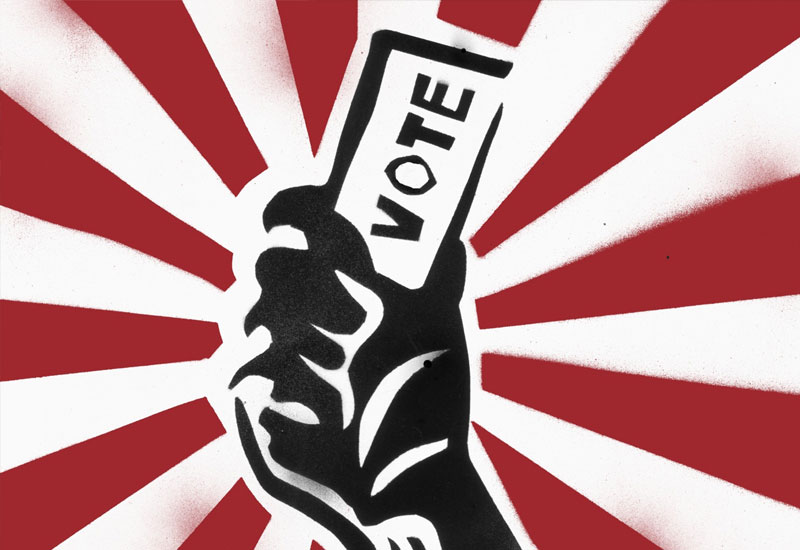 I can't vote in GE14. Can I still help?
Now you're asking the right question!
If you're just short of the legal voting age, or did not make the roll in time, we understand that guilty feeling stirring leading up to May 9. Fret not- Suet Mei shares some tips of what you can do to still be beneficial in the election process.
Donations in cash or kind
Speak to friends, relatives, colleagues, even that guy standing behind you in ATM line, about voting
Find out where others vote and offer to check their voting status, or their candidates' profile and history
Ignite intellectual discussions to analyse and better understand the election process/ candidate / current issues
Ferry people from houses to polling centres on election day, especially the disabled or physically-challenged
Remain around the polling centre to keep a lookout on suspicious persons that could be phantom voters or vote influencers. Alert police on duty!
Volunteer as polling agent & counting agent (PACA) (21+ only)
Attention, first-time voters
Elections can be overwhelming, but the truth is, voting is often much less dramatic than the stories you've heard. That's why this first step is important.
Assess all information you receive, and fact-check before sharing
Check your voting status and details beforehand, including your saluran (stream) to queue on election day
Get up early and vote early
Be mindful of your dress code and civic decorum
Strike civic conversations with others
Remain calm should there be any untoward incident. Don't entertain provocations – leave it to the police!
Buy snacks or water for those on duty
Be careful not to stain your ballot paper with indelible ink
Check for stains on your ballot paper, and ask for a new one if needed. This will have to be signed off by the Election Commission officer on duty
Mark a neat 'X' in your box of choice. No selfies, please! Your vote is personal.
"The worst illiterate is the political illiterate, he doesn't hear, doesn't speak, nor participates in the political events. He doesn't know the cost of life, the price of the bean, of the fish, of the flour, of the rent, of the shoes and of the medicine, all depends on political decisions. The political illiterate is so stupid that he is proud and swells his chest saying that he hates politics. The imbecile doesn't know that, from his political ignorance is born the prostitute, the abandoned child, and the worst thieves of all, the bad politician, corrupted and flunky of the national and multinational companies." – Bertolt Brecht 
Time to exercise your democratic right, Malaysia!