G
arvy Beh has been riding for almost as long as he could walk. Starting at two years-old, the polo champion began playing the sport when he was seven. He soon discovered that one of the world's oldest team sports had naturally grown to become more than just a hobby to him. He now has a handicap of 5 goals, which is a feat in the sport globally.
As the youngest son of Dato' Beh Chun Chuan, founder of BP Healthcare Group, the 29 year-old challenges the notion that he's had it easy, whether pursuing his passion for the polo sport or running his family business effectively.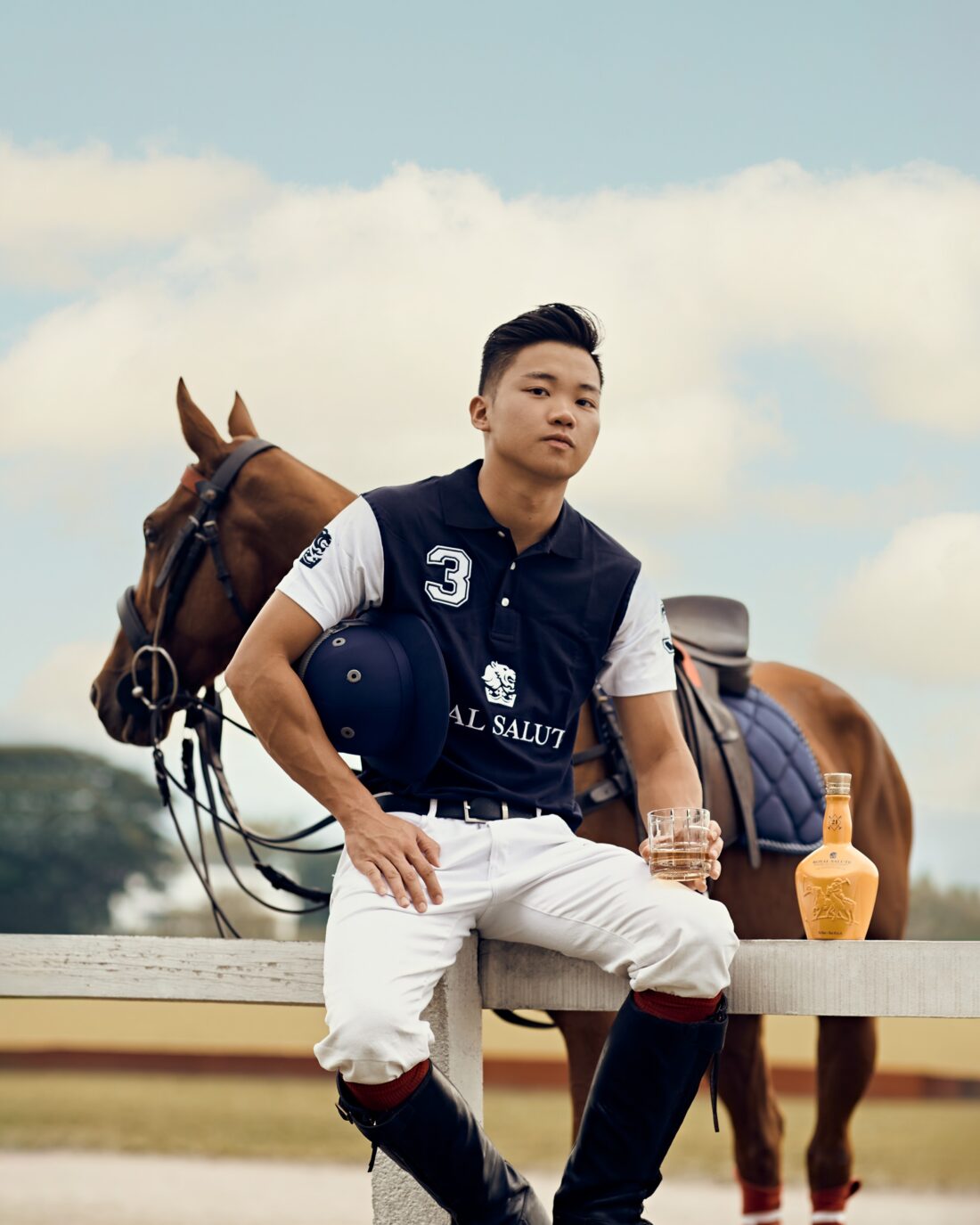 For example, at 21, Garvy had taken it upon himself to add a telehealth element to the family business with the mobile app, Doctor2U in 2015. The app was created with the intention to simplify the medical experience for Malaysians, which includes doctor house calls, medicine delivery services, ambulatory services and other telehealth options. The addition of this new business was also built with the intention to enhance BP Healthcare Group's offerings, of which they offer in-person primary and secondary healthcare.
Today, he is also an executive director of the whole group.

A GREAT TEAM SPORT
There is a certain humility when it comes to playing polo. You could be the best player there is out there, with quick agility and an innate equine connection – but the key to being a good polo player is being a good team player. Each player on the team has a specific role, and it is knowing these roles and working together with other members that build an unstoppable team.
This was further exemplified when Garvy described the best moment of his polo-playing career, which has now spanned more than 22 years. It was this year at the Guards Polo Club in England where he played the King's Coronation Cup and was a part of the Commonwealth team against England. While Garvy played alongside other polo players from Canada, New Zealand and South Africa as his teammates, what was exhilarating was getting to go head-to-head against the best polo player in England and their national team. On top of that, it was also knowing that his loved ones were witnessing his achievements and how his determination for the sport had culminated in this moment.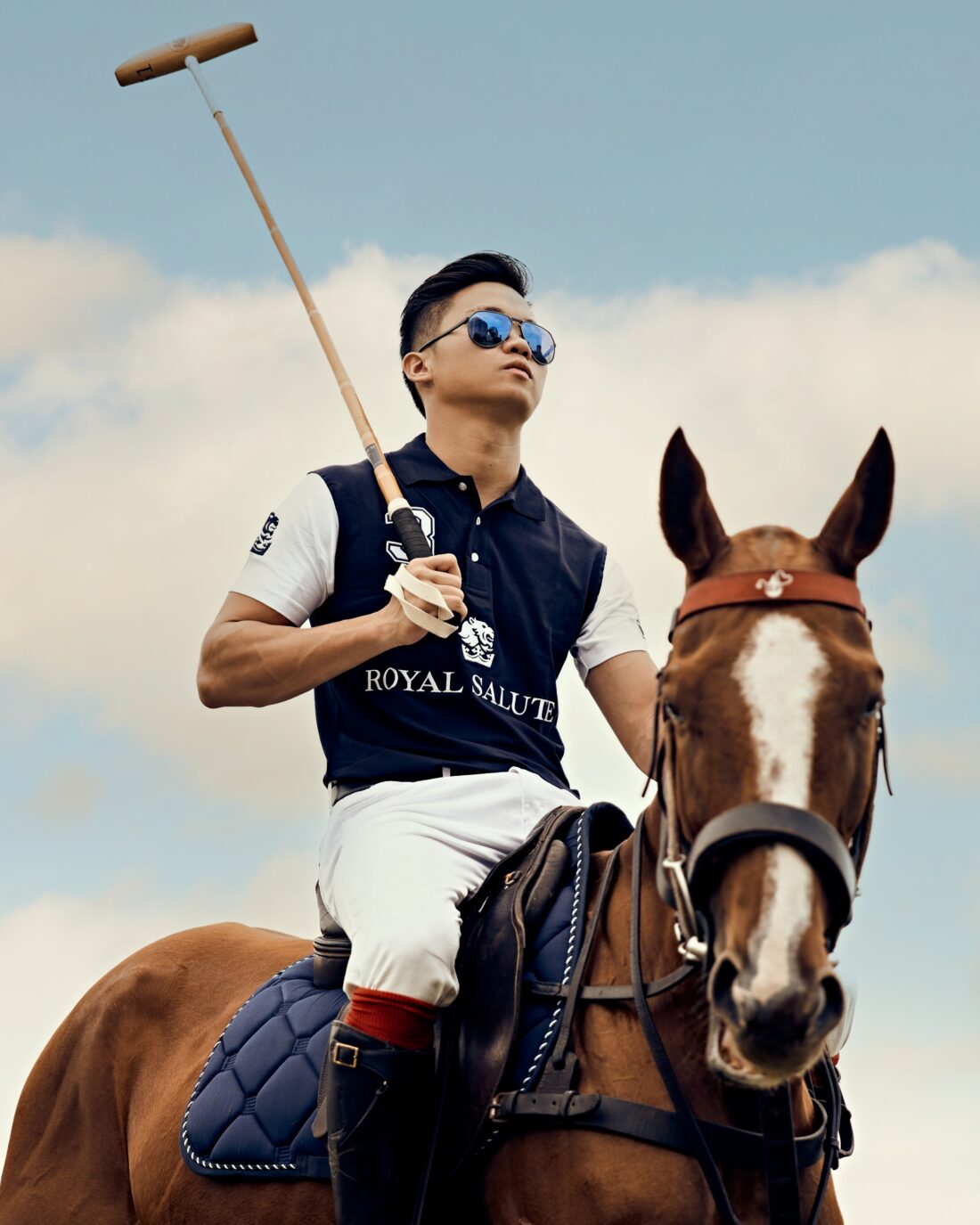 Another memorable moment for Garvy was when he described getting to play alongside Royal Salute Ambassador Malcolm Borwick in 2016. It was the Royal Windsor Polo Tournament, again at the Guards Polo Club, and together with his brother and father.
A FAMILY AFFAIR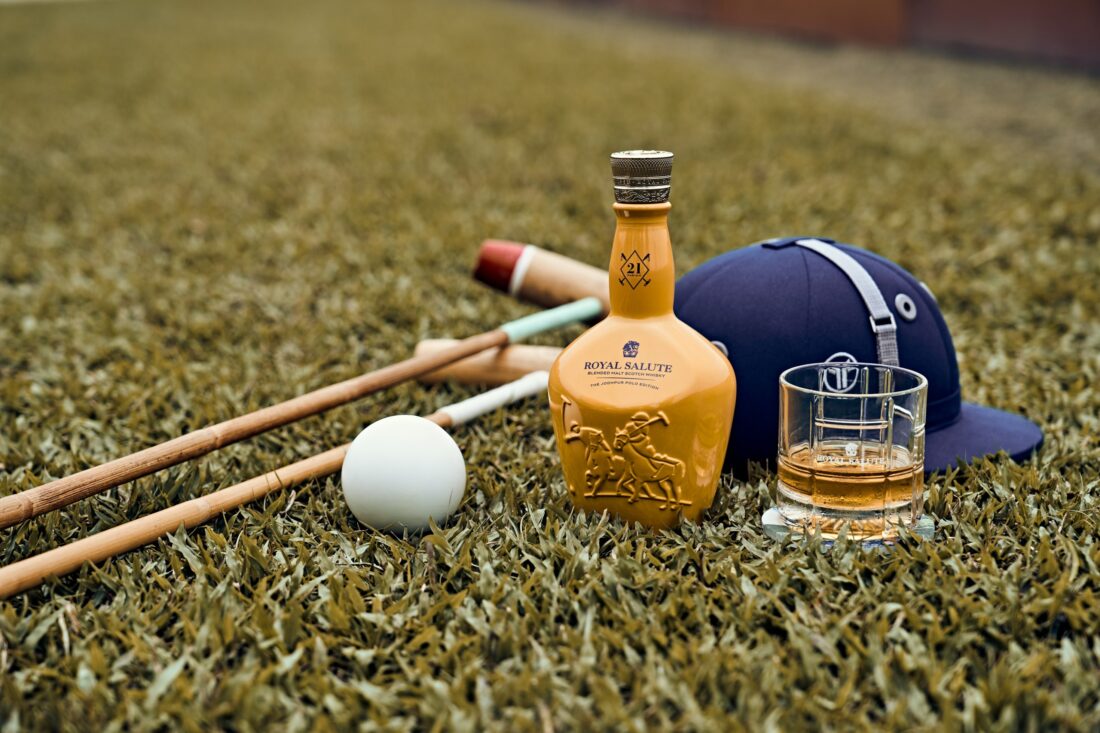 While the Beh family works together on their family business of healthcare and property development, they also make time for play when it comes to the sport – clearly nurtured by the patriarch of their family. Dato' Beh is the first generation to establish a Malaysian polo team in 1989 in Ipoh, and has taken the BP Polo team to compete globally. This has resulted in the Beh family playing all over the world, with Garvy (and his elder brother Joevy) each winning the prestigious Copa Potrillos tournament in Argentina at different times. Garvy was also awarded the Most Valuable Player in 2008, while Joevy got the title in 2004.
As a team sport, you have to have one another's backs at all times, and with family, that trust isn't just built over time, it's built-in.
EYES SET ON THE ARGENTINE OPEN
Also known as the Campeonato Argentino Abierto de Polo (Argentine Open Polo Championship), the tournament has been running annually since 1893 at the Campo Argentino de Polo in Buenos Aires. As a much-loved sport in Argentina, Garvy has big goals set for his dreams as a polo player, aiming to play at this championship one day. He's not far as last year, he played at a tournament just one level below: the Copa Cámara de Diputados and had set the record as the first polo player from Asia to play in this prestigious tournament. If he were to play at the Argentine Open, he would also be the first polo player from Asia to do so.
With that, Garvy's ease of the ball game while on horseback does not make this goal seem too lofty – we're sure he'll definitely manage to get there, and we'll definitely be cheering him on from the sidelines with much pride.