A  closer look at some of the coolest concept cars displayed at this year's Frankfurt International Motor Show.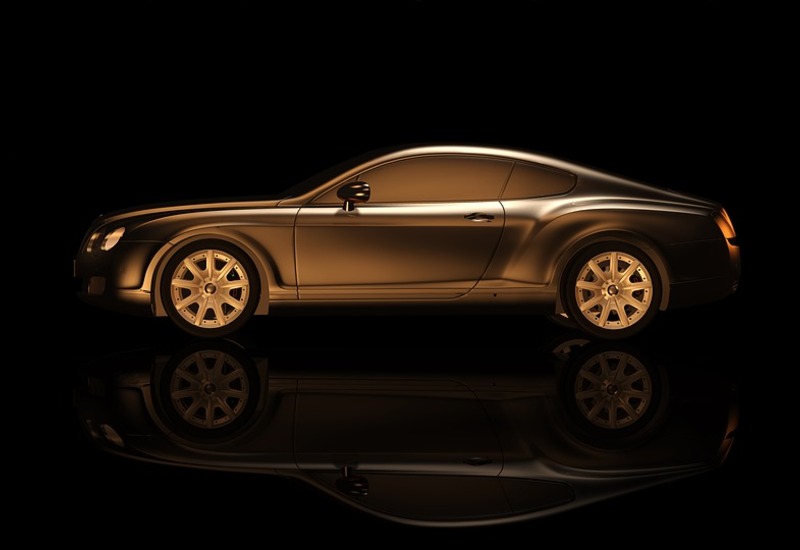 From September 12 to 29 this year, the Frankfurt International Motor Show spread its wings across Germany's financial capital and descended in all its automotive glory. Car lovers and manufacturers alike gathered in one place to share in the love of gears, tyres and metal.
Otherwise known as the Internationale Automobil Ausstellung (IAA), this year's show saw some new long-awaited new vehicles like the Land Rover Defender, and the Porsche Taycan. Today however we are focusing on the coolest concept cars that made their appearance at the IAA.
Here's a roundup of the concept cars that we thought were the coolest at the Frankfurt Motor Show.
Mercedes-Benz Vision EQS Concept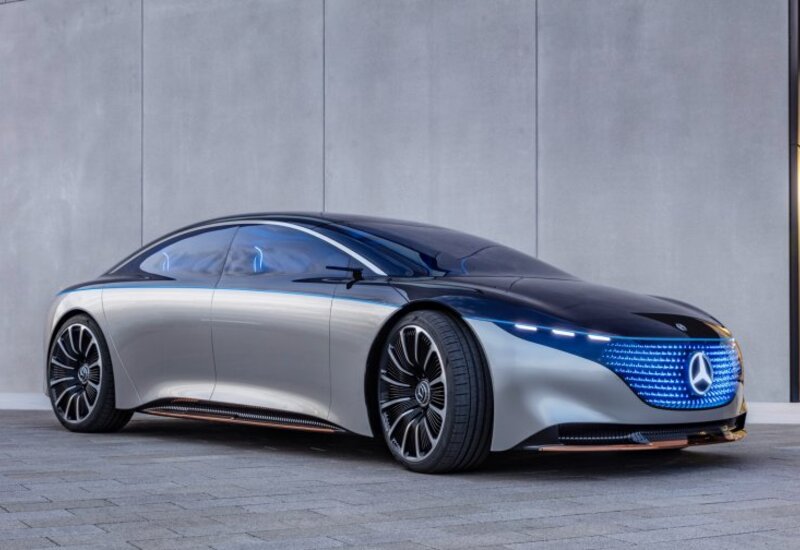 This entry from Mercedes-Benz has a combined output of over 350kW which gives this concept vehicle the performance of a super sports car. A cool feature to note about this car is its efficiency. Thanks to a fully variable torque distribution, power from the cars' two motors is handled and distributed seamlessly and speedily. Unsurprisingly, this vehicle can accelerate from 0-100km/h in a mere 4.5 seconds with a comfortable operating range of up to 700 km. This show car is also visually pleasing, with a contrasting colours of its headlamps and 360 degree exterior lightbelt which joins the black-panel LED matrix grille. The design features do not just stop at aesthetics though because the integration of the exterior lightbelt, the matrix grille and the digital light headlamps allow the vehicle to interact with its surroundings. There are a total of 940 individual LEDs in a three-dimensional space, creating an impression of depth. Pretty neat, yes? W: mercedes-benz.com
Hyundai 45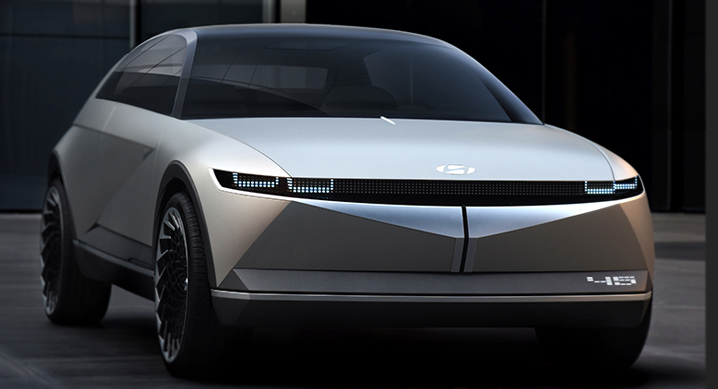 Hyundai unveiled its new 45 electric vehicle concept foreshadowing a new era of Hyundai's automotive design. The 45 puts a twist on the carmaker's 45 year old icon the Hyundai Pony Coupe Concept, as this show car is defined by its monocoque-style body and aerodynamic, light-weight design inspired by aircrafts from the 1920s. Designed to be an electric vehicle of the future, the show car's new technology is visible in its design. At the bottom of the door, a special garnish highlights its long-distance battery capability and, through active LED lights, drivers can intuitively know how much longer they can drive even before they get in the car. The vehicle also incorporates technological developments that Hyundai cars of the future such as hidden Camera Monitoring System (CMS) that is equipped in the vehicle, leaving room for self-driving system applications. The car also utilises side cameras instead of traditional wing mirrors to overcome visibility challenges caused by dirt gathering on the mirrors. This car is has a fully-electric powertrain enabling the maximisation of space with batteries and motors positioned outside or below the passenger compartment. Stylish and space-conscious. Sounds like a car for the future indeed. W: hyundaimotorgroup.com
CUPRA Tavascan
The sleek CUPRA Tavascan is an all-electric coupe SUV that features a 100% electric powertrain making it a powerful aerodynamic vehicle with no tailpipe emissions. This show car is powered by two motors housed in each axle driving a combined power of 225kW to its four wheels. There is a 77kWh lithium-ion battery pack housed in the vehicle's floor that allows it to drive for up to 450 km. Its sleek design is a coat of its liquid metal paint that emphasizes the tone-on-tone carbon fibre and copper detailing. Air vents cool the battery pack and ease airflow which is a key feature of this concept car. The 22-inch turbine alloy wheels are also designed to minimise resistance and allow the vehicle to glide. Another cool feature is this car's lightweight cabin, which is facilitated by its carbon-fibre structure. All in all, it may not have as much power as the Mercedes, but it sure is a sleek and stylish coupe SUV. W:cupraofficial.com
Audi AI: TRAIL Quattro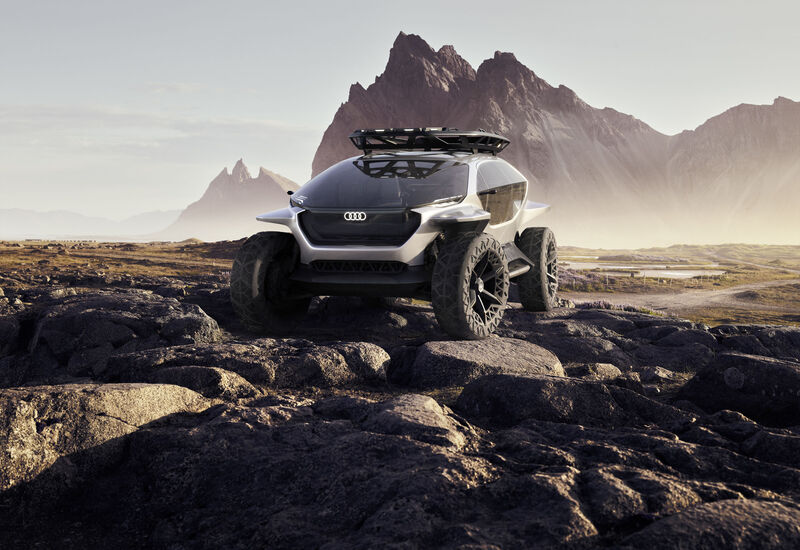 Now the Audi AI: TRAIL Quattro is truly the definition of a cool concept car. This vehicle has automated driving capabilities, as well as superb off-road capabilities.  A defining feature of this off-road friendly vehicle is its range. The car's lithium-ion battery lasts between 400 to 500 km on roads or easy off-road terrain. On rougher grounds, its limit is still 250km – which is sizable. This future car is designed to reach a maximum speed of 130 km per hour while its internal electronics constantly measure energy flow and consumption. Another standout feature is its automated driving capabilities. For highways or areas of inner cities equipped with suitable infrastructure, the driver can completely surrender control of the vehicle to its system. However for rougher terrains, the driver needs to resume the task only when the car leaves the area defined for fully automated driving. Instead of conventional headlights, this car uses self-contained light sources and can shine both outward and inward. These LED elements are dimmable and adjustable and can be used as interior lighting as well as for lighting the vehicle's path. All in all, this vehicle's an off-road riding dream. W: audi.com
(Photos: Respective brands)