Calling all purveyors of fine jewellery, have you ever chanced upon a piece of 18k gold jewellery with flexible joints that can adjust to the size of your fingers or wrist? If not, you'll want to experience the innovative, patented Flex'It technology of Italian jewellery brand FOPE upclose and personal at the local fine jewellery boutique, SUEN.
Located along Jalan Maarof in Bangsar, the Malaysian jeweller is home to FOPE's first flagship boutique in Asia – featuring jewellery collections built for everyday luxury as well as striking pieces for grand occasions.
Launched after a decade-long partnership with SUEN as its exclusive jeweller in the country, FOPE's decision to strengthen its position through the new flagship stems from the success of its unique, contemporary luxury designs among SUEN's discerning clientele.
"The Asian market has always been one of significant importance for FOPE, especially since we entered it with SUEN 10 years ago. We feel that this is the right way to expand our awareness in Malaysia and Asia, with SUEN continuing to be a valuable partner in growing our business forward," said FOPE CEO Diego Nardin.
Founder and CEO of SUEN, Lee Sze Suen, added: "FOPE has catered to women from all walks of life who successfully wear multiple hats within a single day – a testament to the versatility of their pieces. We are excited and honoured to further this partnership through housing Asia's first FOPE boutique bringing everyday luxury to a wider audience in Malaysia and Asia."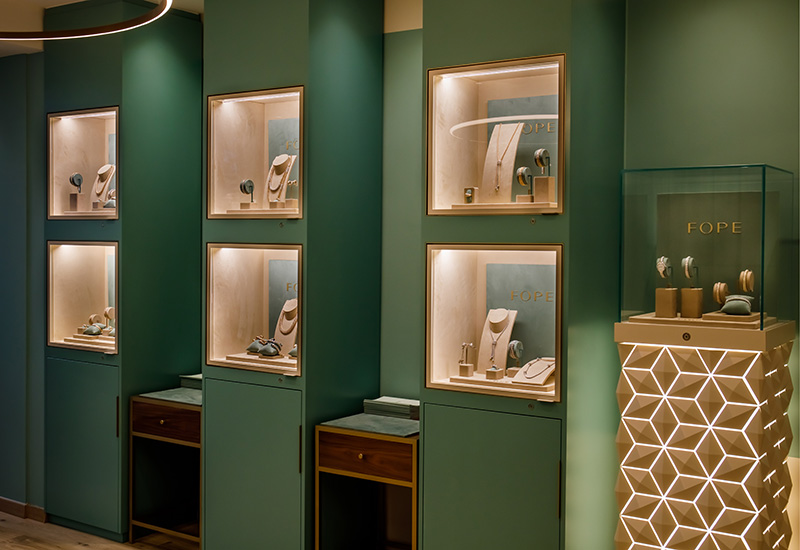 Italian architect Flavio Albanese and his studio, ASA studio Albanese, are responsible for the boutique's distinctive design, as with the brand's two other flagship boutiques in London and Venice. A signature colour palette unifies all three outlets, characterised by two-toned green walls, curtains and light fixtures. Flavio has also incorporated local elements into each boutique, with the Malaysian base highlighting SUEN's private and highly-personalised services.
This design concept allows guests to peruse the brand's selection of jewellery, ranging from its core Flex'it lines to its latest Bubble Rings capsule. The former includes bracelets, necklaces, rings and earrings in 18k white gold, yellow gold or pink gold fortified with flexible robotics technology, whilst the latter features eight rings radiating with colour and joy through the use of diamonds and multi-hued sapphires.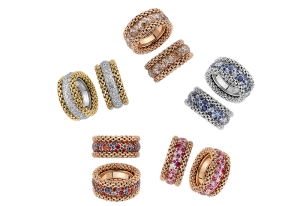 Distinguished by their signature Novecento gold mesh chain, the collections embody the quintessential Italian style and a dedication to craftsmanship that has endured from generation to generation. Discover the full range of FOPE jewellery at SUEN today.
Location: SUEN, No 119, Jalan Maarof, Bangsar, 59000 Kuala Lumpur