What started as point-of-sale automation became a platform from which retail businesses can level up in the digital age – and it's not just a software.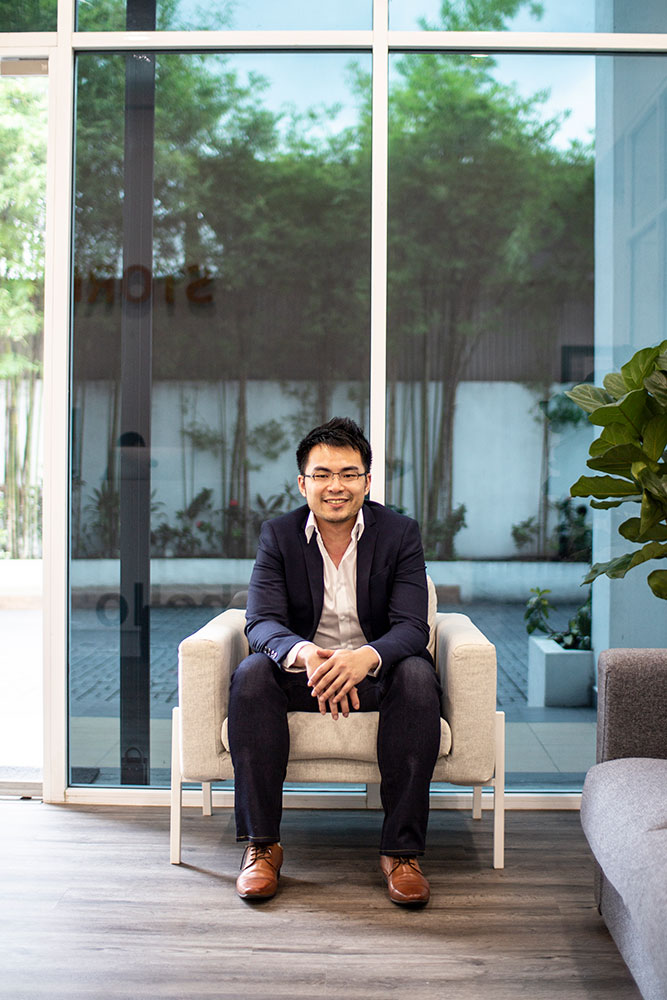 Fong Wai Hong may be known as the Point of Sale (POS) guy, but behind his regional e-commerce service is the origin story of a boy who wanted to marry a computer.
"I was always a geek," says the chieftain of StoreHub, which now has 140 employees across Manila, Shanghai, Bangkok and Kuala Lumpur.
As a student, he displayed potential and skills but less academic interest, despite becoming an ASEAN scholar. Computers and hacking held Wai Hong's attention better. In university, he eventually settled on a Bachelor of Arts, double majoring in Media & Communications and History & Philosophy of Science. He now remembers these as the building blocks of his holistic approach to problem solving.
"I never dreamed of becoming an entrepeneur," Wai Hong expresses, "but it started when an uncle asked for help listing his retail items on eBay. Before I knew it, I was running 12 different e-commerce sites, a warehouse, and a staff of 25. We grew stock worth AUD $20,000 into a AUD 5 million revenue."
OzHut, as it was called, became the first inkling of this accidental entrepreneur's space in e-commerce. Time spent learning Mandarin in Shanghai – "I was the only one in my family who couldn't speak, I had to fix that!" – led to a further exploration of this space.
Wai Hong didn't expect to meet a future business partner in China, but that's what happened when a friend approached him to look at his business' system. Coming from a background of automation, he was horrified at how backdated this software was. It was that frustration, and subsequent R&D, that gave birth to StoreHub.
Technology is progress, progress is education
Wai Hong fits several programmer stereotypes: glasses and a functional attitude about fashion prime among them. But his razor-sharp honesty and sense of purpose (in what many consider a dry industry) makes an effective combination, especially as a teacher and leader.
"We're less of a tech company now, and more of an university of sorts," he tells of StoreHub. Having established an ever-improving POS system for retailers via iPad, the company also teaches business owners how to utilise the tools they have. A key part of this is assisting brick-and-mortar retailers to synchronise their business online.
"The most important thing about enabling commerce is first establishing trust."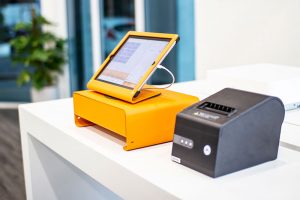 From bubble tea stores to Muslimah fashion, StoreHub coaches and advises small business owners on inventory management and basic customer-relationship management. "But a lot of it is about helping them figure out how to drive customers online," Wai Hong says. "The idea is connecting your online service to what you have offline – and we always build from the perspective of who our customers are."
The energetic chieftain explains that retailers need not win a war between brick-and-mortar and e-commerce, but rather find ways to make them work for each other. "Brick-and-mortar is your #1 acquisition channel, because the most important thing about enabling commerce is first establishing trust, and that's hard to do online," he shares.
Given how much personal commitment and energy goes into these projects, Wai Hong does consider the scalability of such a model. "We're technologists at the core. We have to find that balance of leveraging tech to create traditionally-unscalable processes, while keeping it human as possible."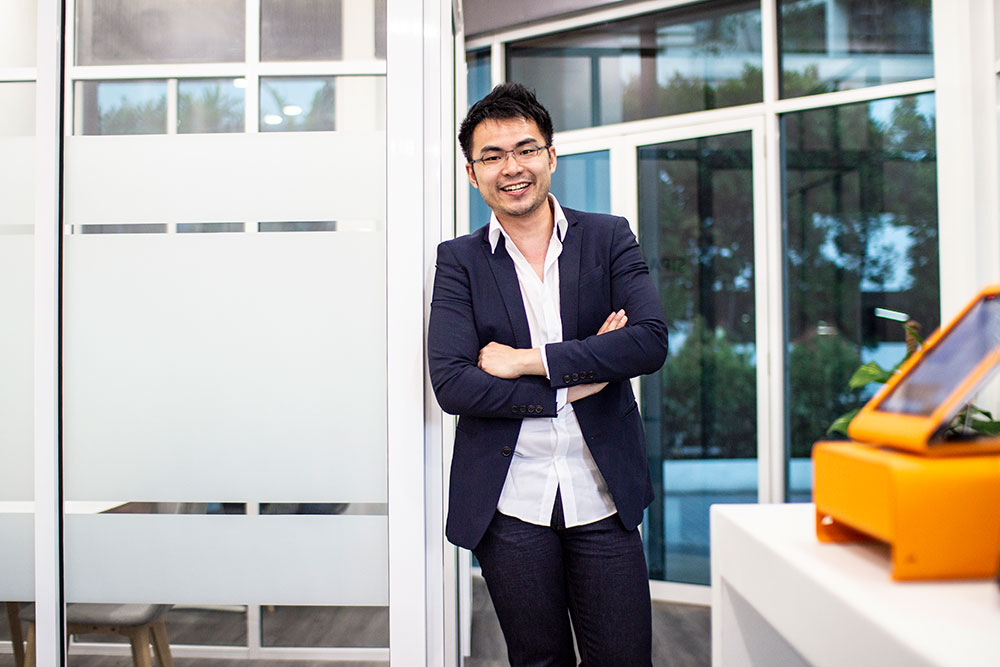 Playing the 'now' game for the future
Wai Hong opines that Southeast Asia is not ready for full-blown e-commerce, as there is much to be done in structural and relationship development. Though StoreHub is not the first to do this, it has tapped into a critical attitude in creating change: "Instead of just listing your stuff and hoping someone will buy it, leverage whatever you're doing now to build a community of loyal customers. It's more about building a sustainable business instead of just relying on the marketplace to drive additional revenue."
Successful retailers are ones that know how to build communities around content, curation, and relationships. "We follow Instagram influencers because they are curators, and we like their perspective. I believe retail is going in that direction – the value lies in experience and trust."
"Our vision is to build a platform for 1 million awesome businesses."
Asked about his favourite StoreHub retail success stories, Wai Hong recalls smaller, niche businesses. These thrived because they found a way to make e-commerce work for them, not the other way around.
"We're looking forward to growing 1 million stores through individual capabilities, to create an ecosystem of hyper-local commerce," he shares, tone tinged with excitement. A hyper-local commerce is one where consumers buy from neighbourhood stores instead of generic warehouses, and StoreHub believes its platform is key to unlocking this B2C dynamic.
As a leader who had his start with volunteers, Wai Hong is aware of the power of intrinsic motivation. To him, StoreHub's long-term rewards require education and adaptation – it's a patient process, but one that will soon be weaved into the fabric of a commercial society.
"Leadership is fundamentally an experience of bringing people on a journey, and that's what StoreHub is to me," he reflects. "People may box us in as these POS guys, but our vision is to build a platform for awesome businesses."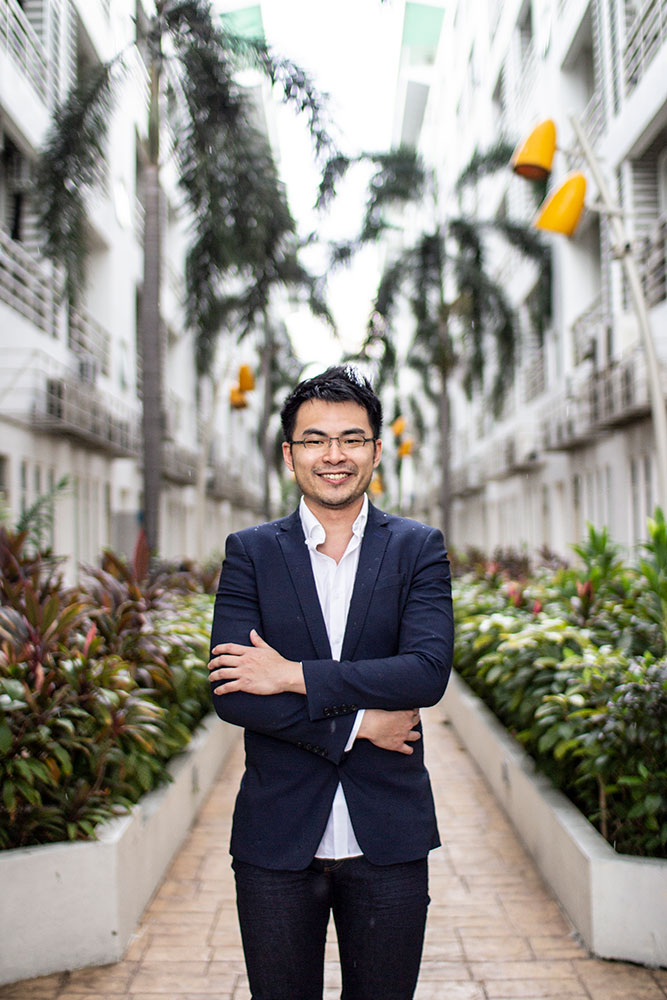 Photography: Gan Yew Chin