It goes without saying that 2020 was awfully hard-hitting on the travel and hospitality industry. And for those of us who rely on it for a living, there has been no shortage of anxiety, uncertainty and frustration at closed international borders and fluctuating news of lockdowns and SOPs.
Zahir Omar knows the feeling full well. As a director and filmmaker, he's had to put several shoots and projects on hold due to these restrictions.
"2020 has been a year of reflection. It's been tough because a lot of my work takes place overseas. I haven't been able to travel for work," he opens up, before adding on a positive note, "On the flip side, I've got to spend much more time with my loved ones and did a lot of self-realignment."
In retrospect, the father of two says he's grateful for more time to spend with his daughters – Zoe, 10 and Nyla, 7 – both of whom are fond of nature and the outdoors. With that in mind, after the CMCO was relaxed to allow for interstate travel, Zahir and his family joined FirstClasse on a road trip to Fraser's Hill in the all-new Volkswagen Tiguan Allspace R-Line. Here's what happened on our mini adventure.
---
Town: Kuala Kubu Bharu
Population: 194,387
Area: 1,756 km²
Weather: 29°C, Wind NW at 5 km/h, 72% Humidity
9:00 AM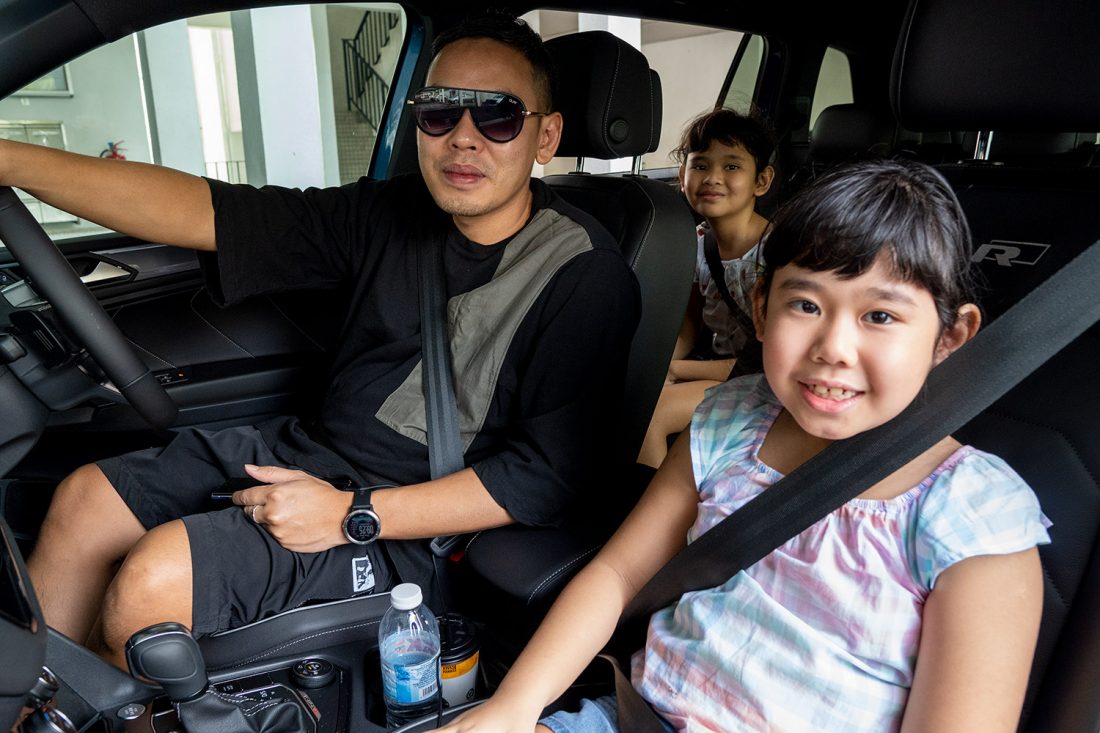 (L-R) Zahir, Zoe and Nyla are all smiles for a day's adventure!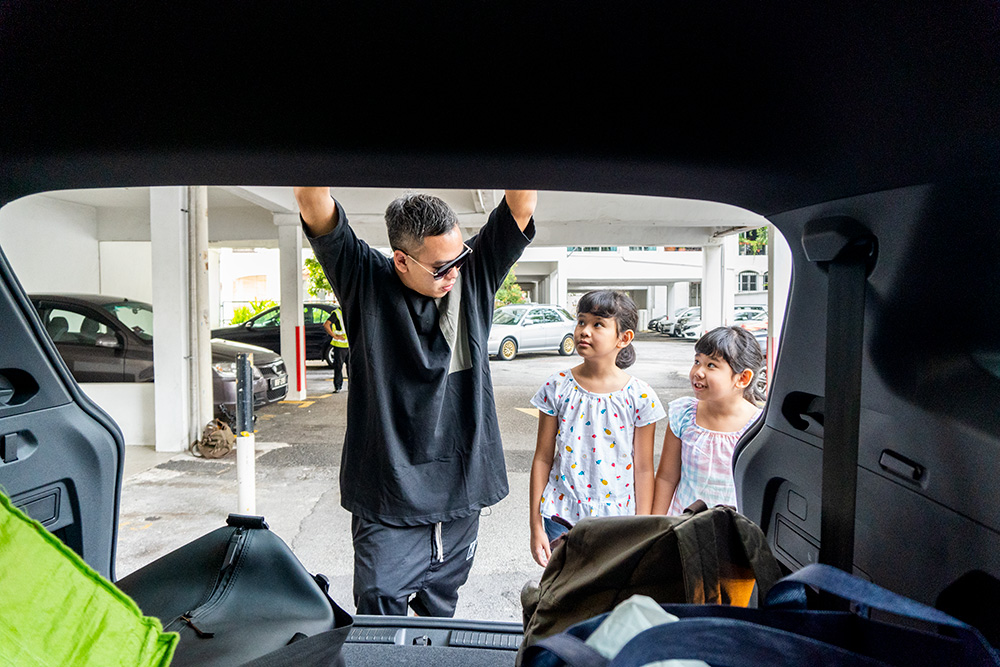 Luggage, checked.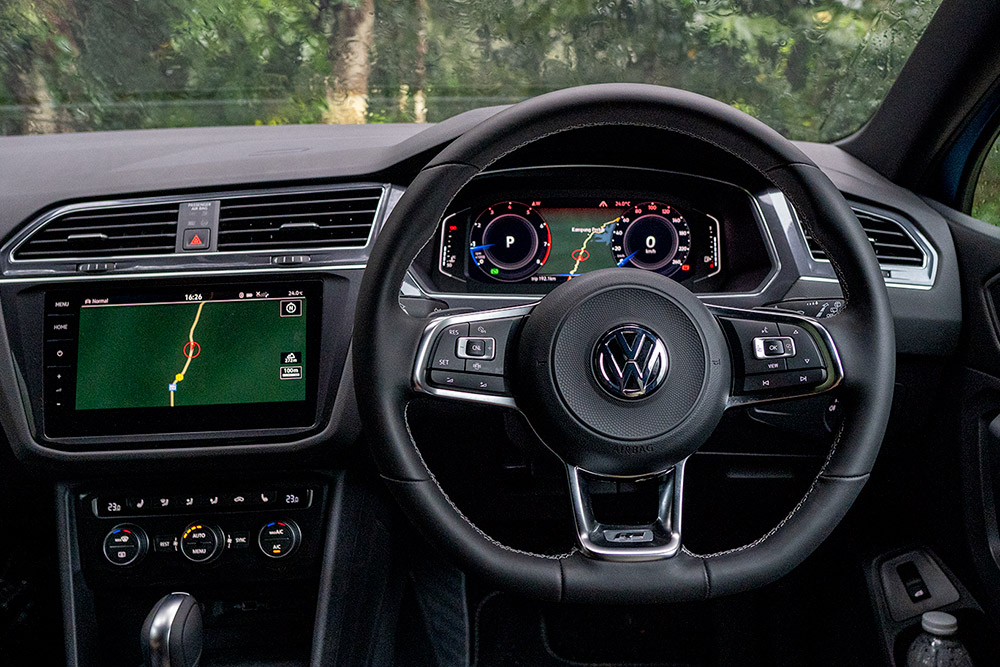 Navigation and cabin entertainment, checked.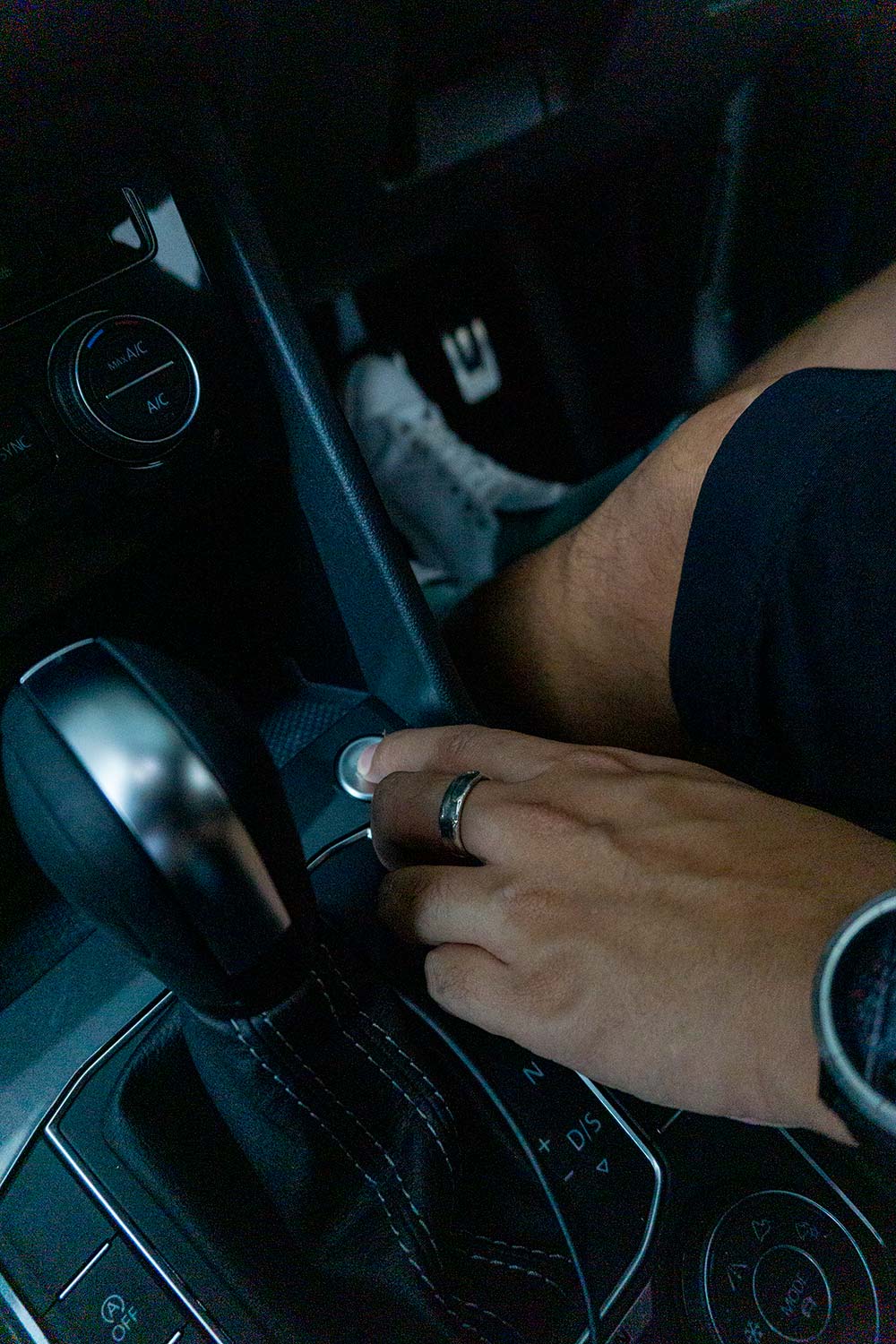 Ready, set, go.
Fraser's Hill, here we come!
(swipe left for more photos)
It was a bright and beautiful Thursday morning when we kicked off our road trip from Kuala Lumpur to Fraser's Hill. With our day's luggage stowed away neatly in the spacious boot compartment of the latest Volkswagen Tiguan Allspace R-Line SUV – and ample snacks and drinks to enjoy from the rear seat tray tables for the ride – we were ready for our quick escape from the concrete jungle.
Thanks to the App-Connect feature accessible via the 9.2-inch Discover Pro touchscreen infotainment system and the 8 speakers housed within the plush, roomy cabin, we were able to enjoy our favourite Spotify tunes (that's a mix of rap, trap and R&B for Zahir) along the way.
11:30 AM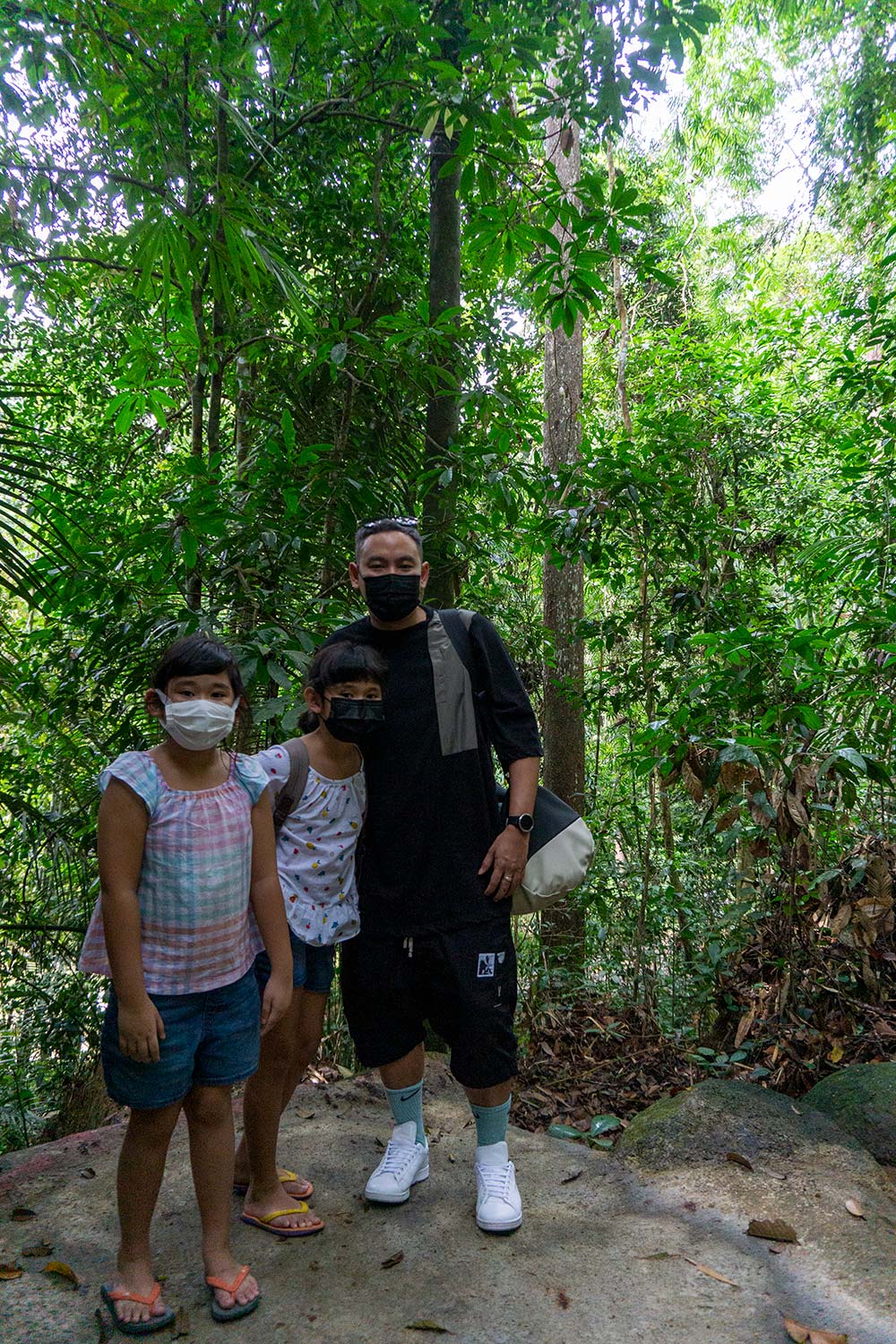 We have arrived! You can't see it, but we're smiling for the camera.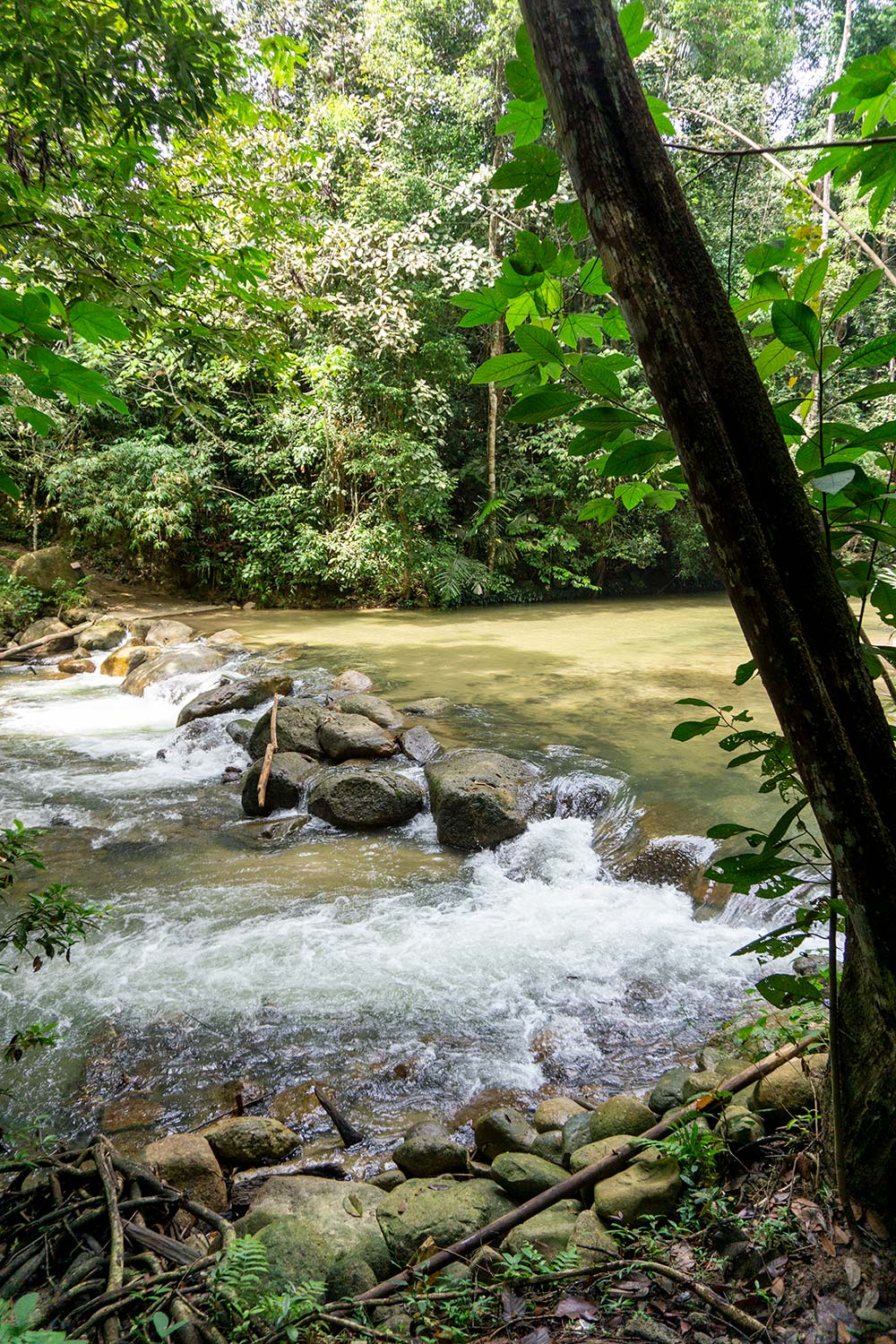 Greeted by the gentle flow of the river.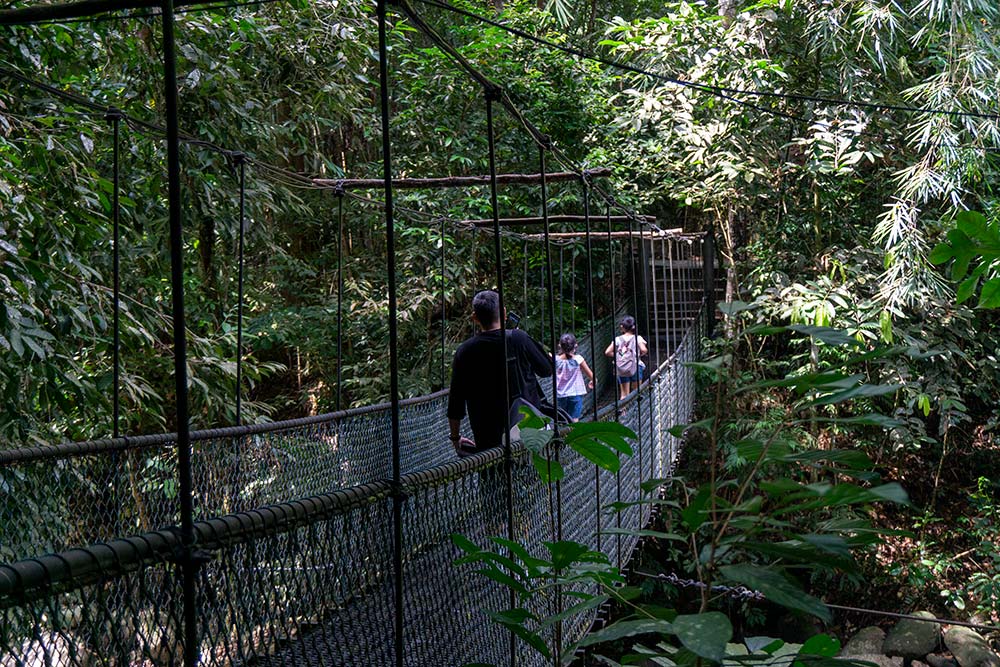 From concrete jungle to the real thing.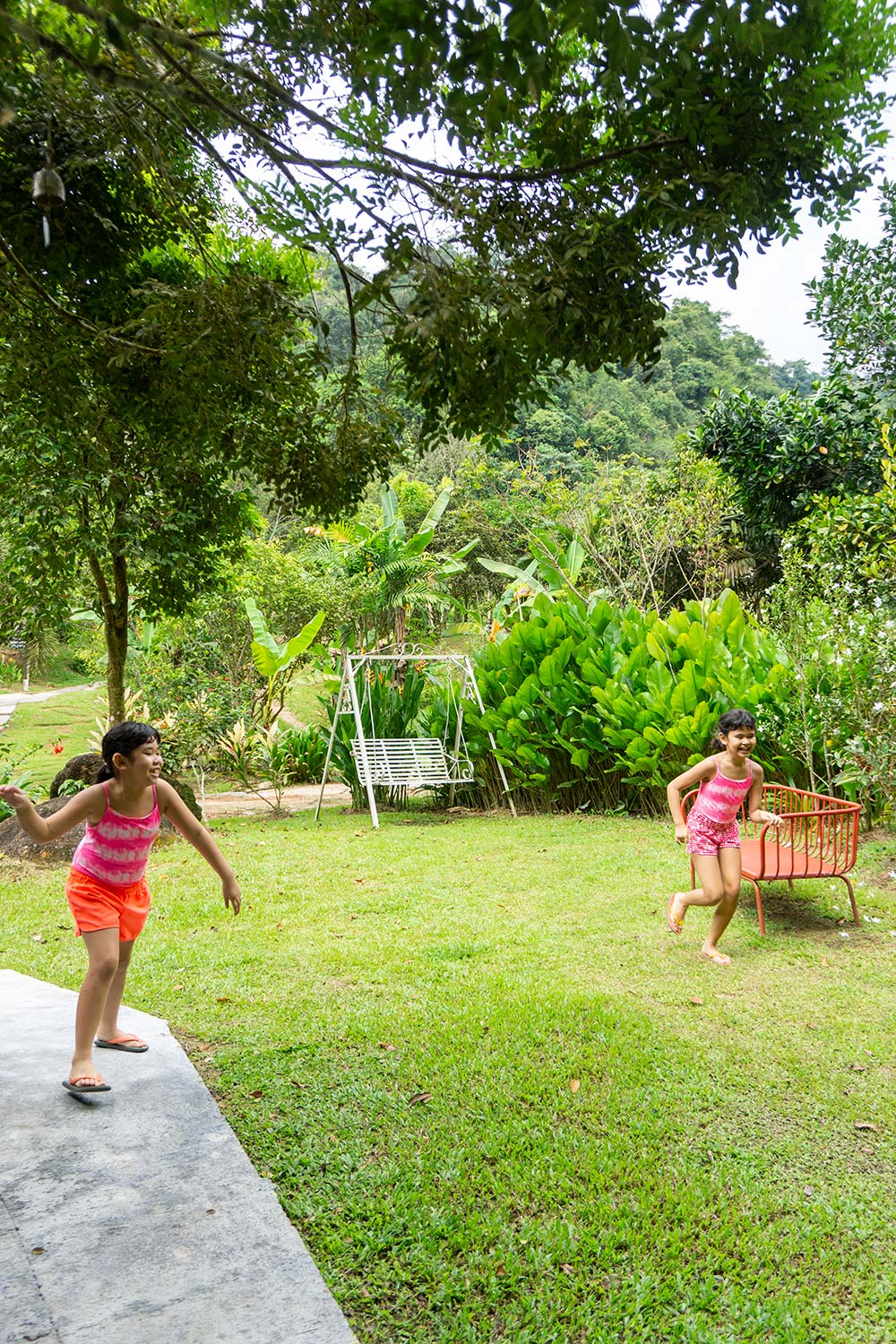 Nyla (left) and Zoe basking in the sunny outdoors at the lush grounds of The Sticks.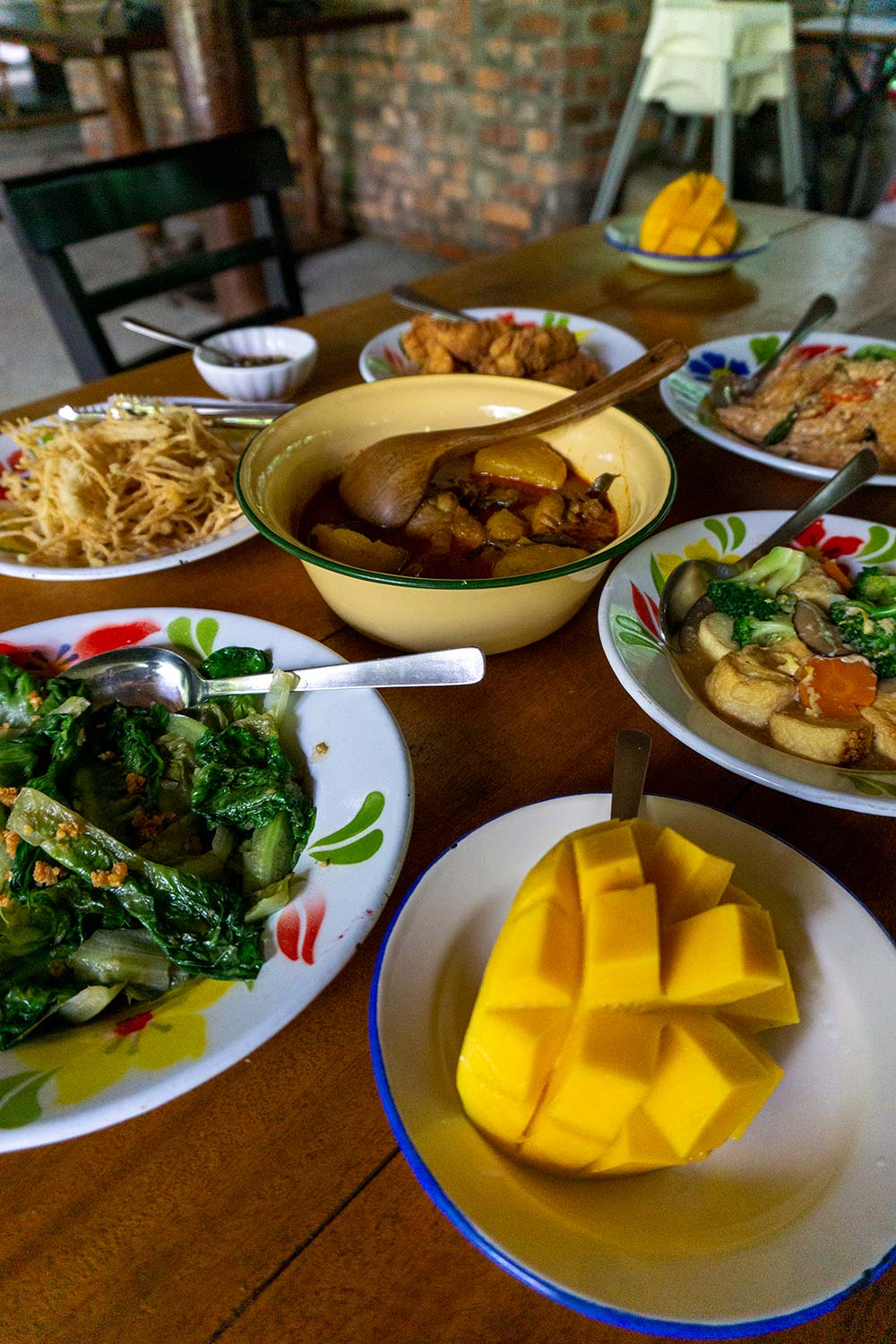 Lunch presented homecooked food to satisfy eager appetites.
(swipe left for more photos)
With limited data connection after passing Kuala Kubu Bharu town, the car's built-in navigation system ensured a safe arrival at our off-the-grid glamping destination: The Sticks. As soon as we got off the car, the sound of the brisk river and leaves rustling against the wind to hide nature's mysteries greeted our ears.
To get to our Yoga Hut, we walked down a gully and pass a suspended bridge surrounded by lush greenery. Zoe, being a self-professed nature lover, was quick to point out the sound of cicadas singing in the distance. Nyla, on the other hand, had every intention to jump into the river as soon as she could – only to be momentarily distracted by the colourful butterflies hovering around.
Having worked up an appetite from excitement, we then head to the Dewan for a hearty homecooked lunch. Before long, conversations filled with laughter and recollections of old memories echoed over our meal of curry chicken, crispy prawns, deep-fried mushrooms, mixed vegetables with tofu and fresh mango.
1:30 PM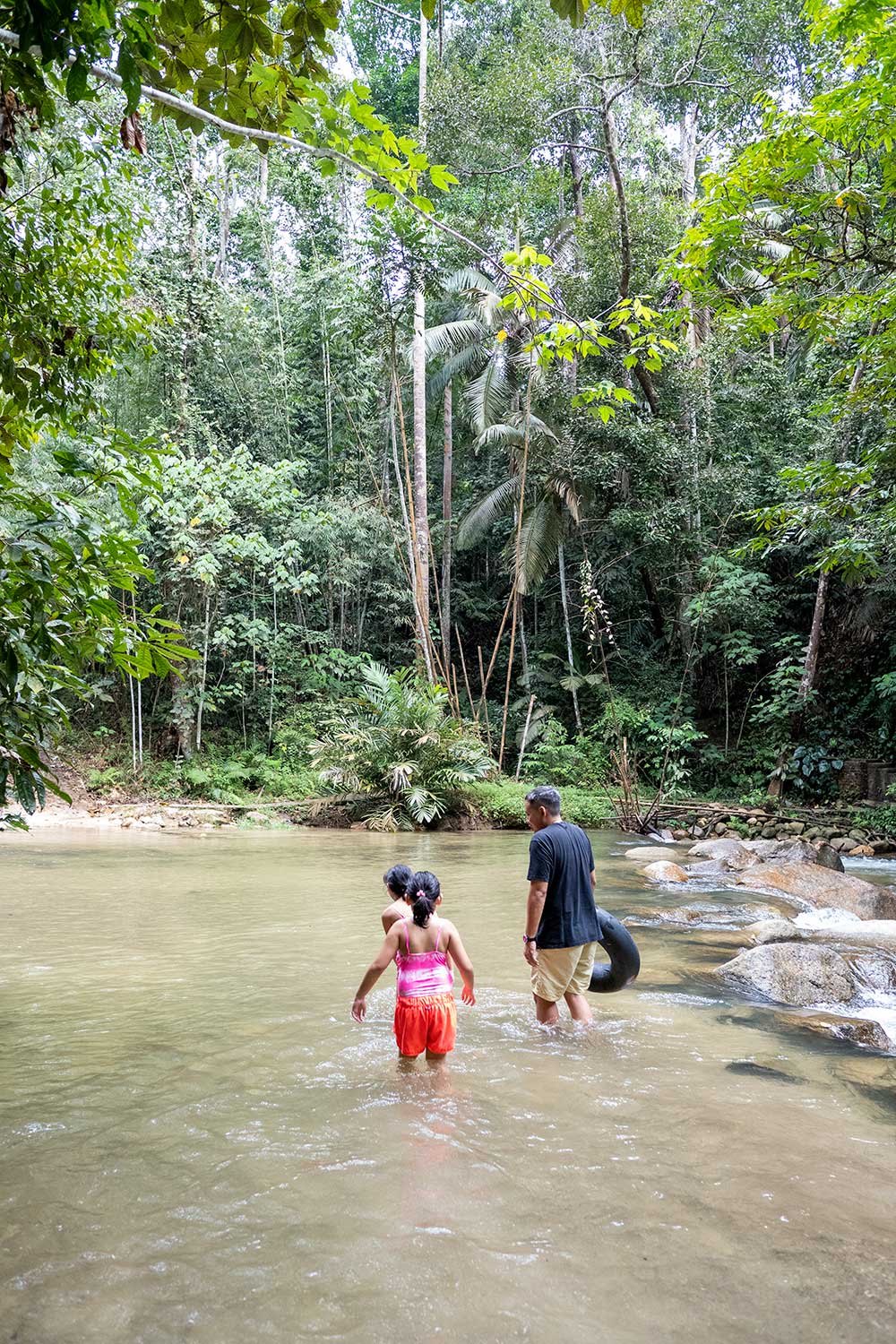 The fun starts after lunch with tube rides down the river.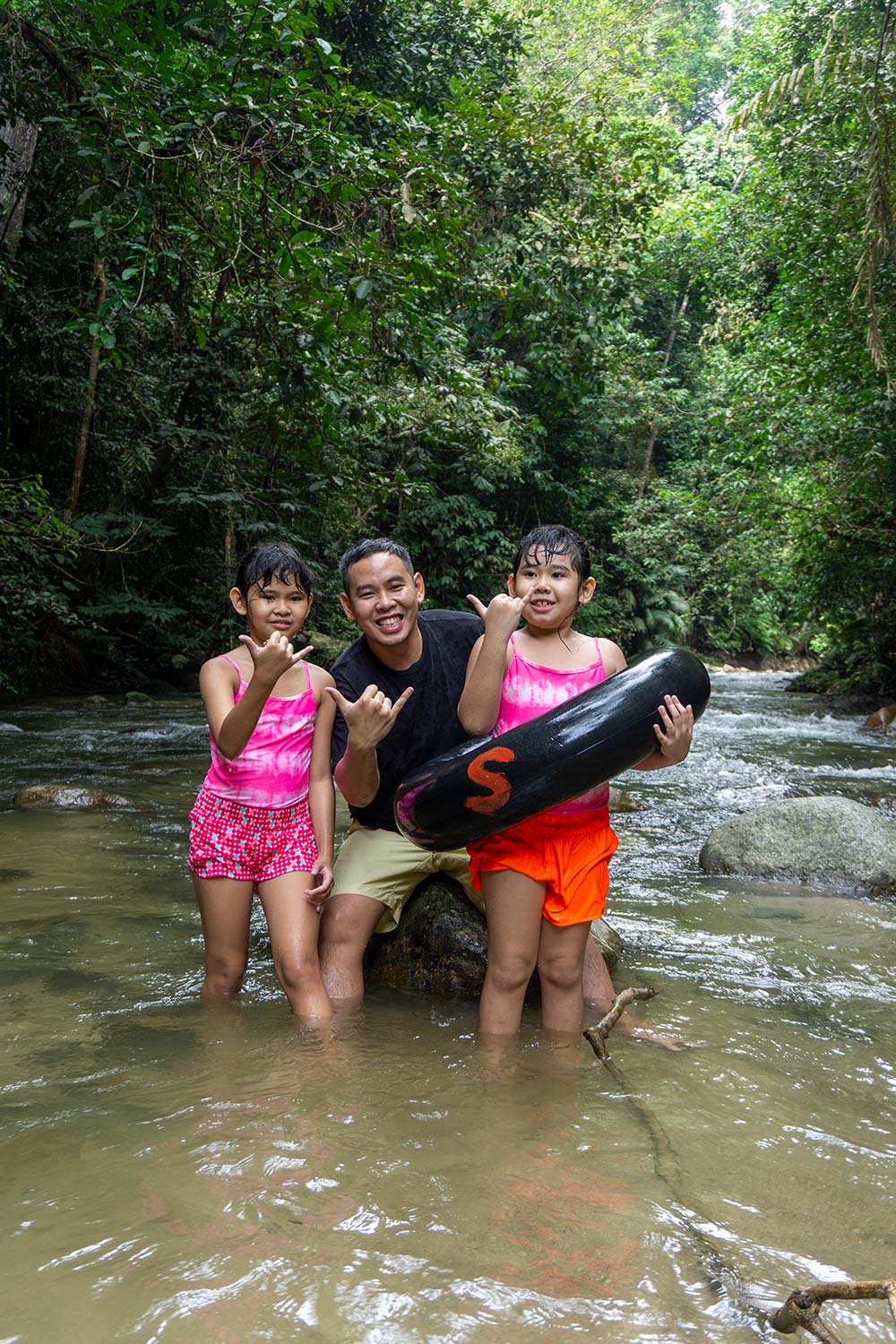 But first, a quick pose for the camera!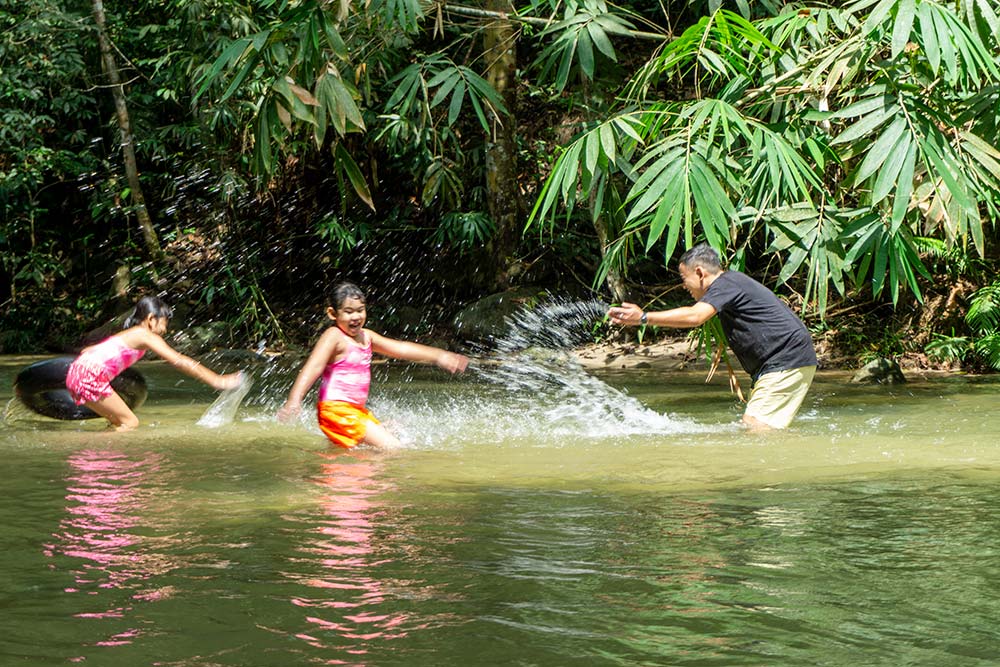 A little water splashing never hurt anybody.
(swipe left for more photos)
After filling up our bellies, it was time to head to the river to truly immerse in nature. The girls took turns for a tube ride downstream, swept by fairly composed currents despite it being the monsoon season. Zahir had his chance too, of course, cheered on by his two favourite sweethearts.
More smiles were shared amidst splashes of water and shallow pits dug in the sand (Nyla was certain hers was the deepest), as time passed us by as unhurried as the streams. A slight drizzle prompted us to retreat to our hut by mid-afternoon, just in time for a leisurely nap before a heavy downpour ensued.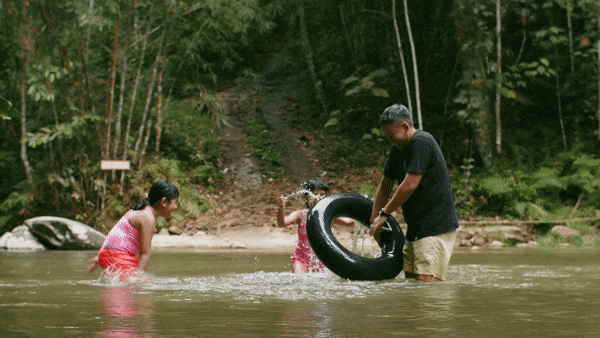 4:00 PM
We were woken up not long after, not by the rain, but by way of snacks for tea time. Hot French toasts and amazingly sweet and crispy banana fritters served with a side of coconut cream and palm sugar syrup proved to be the definition of comfort food in cool weather, whilst the pitter-patter of rain on the grass next to our table further soothed the senses.
5:00 PM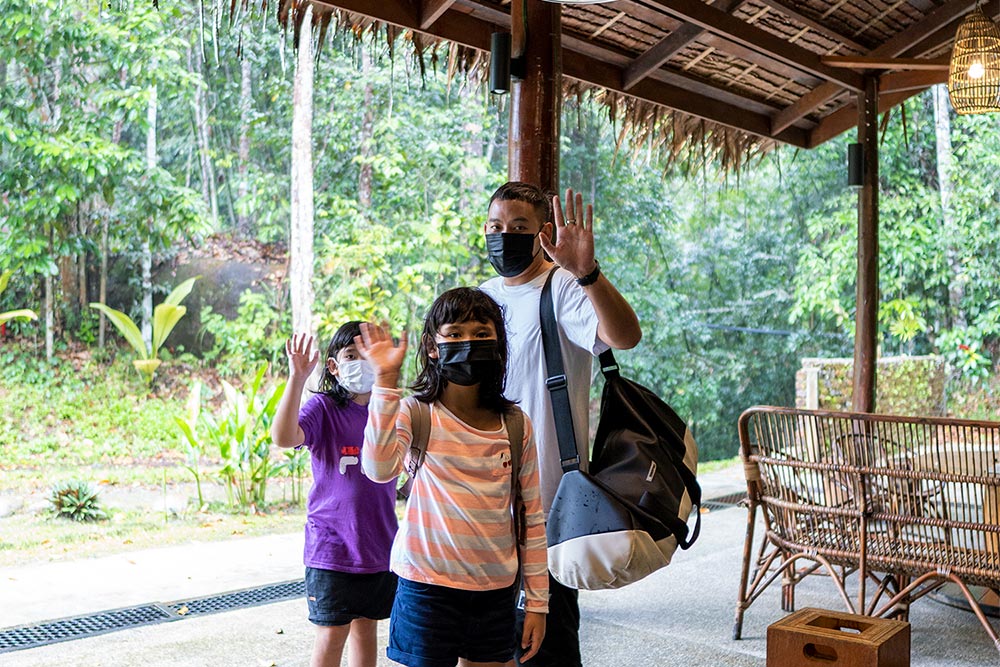 Bidding farewell to our hosts at The Sticks, Kuala Kubu Bharu.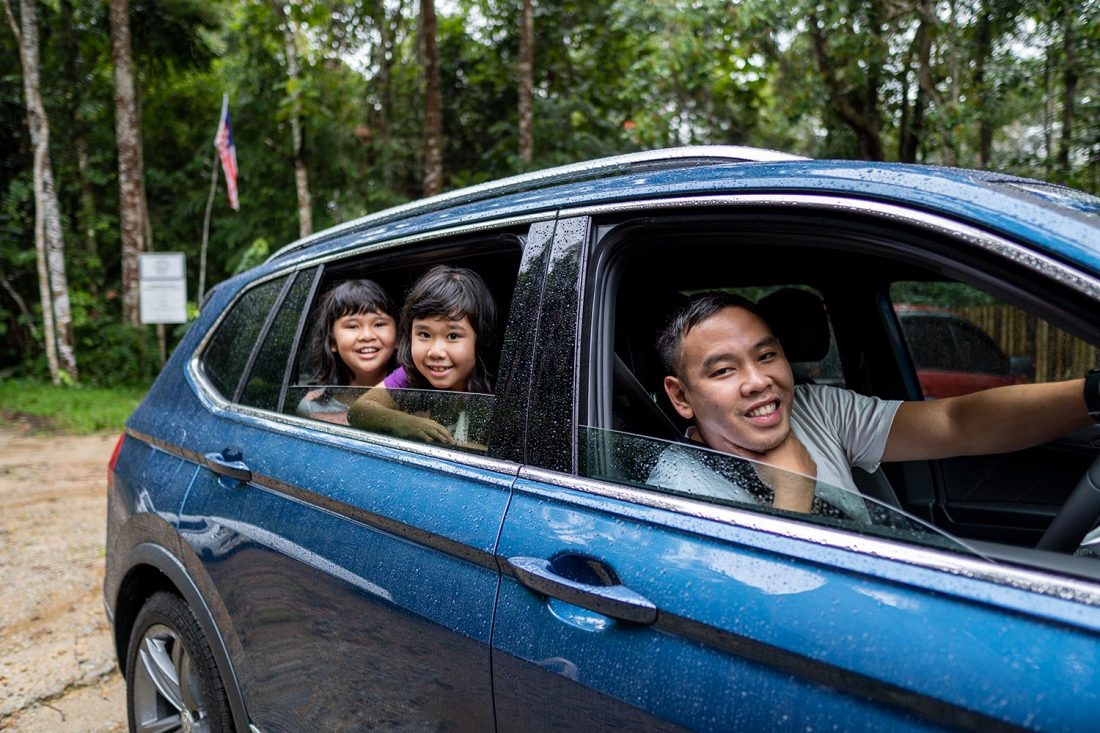 Bodies slightly spent but heart and soul well-nurtured, it was time to head back before dark.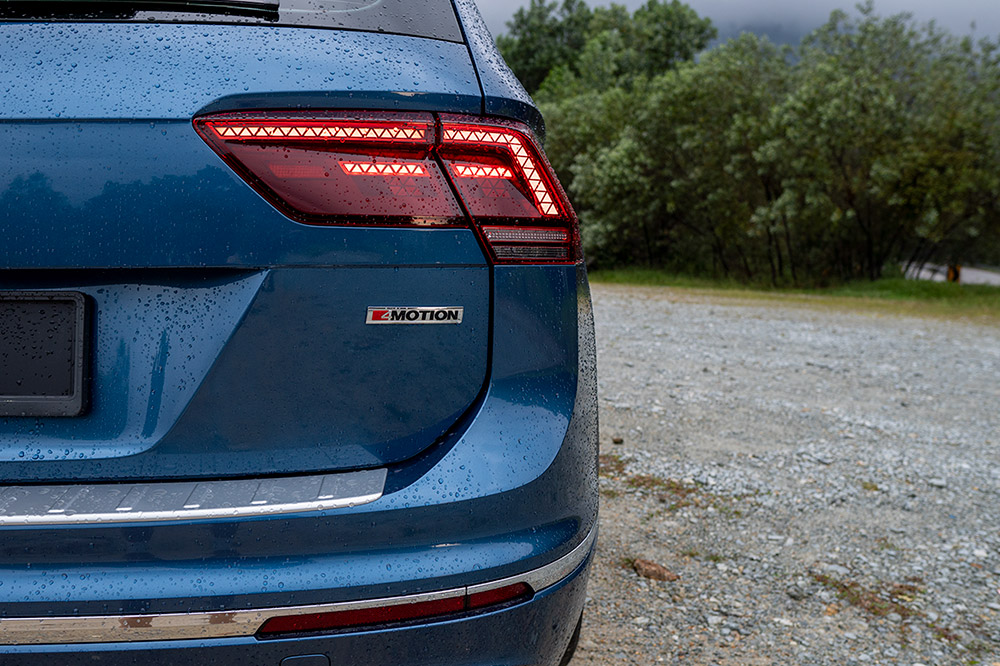 Rainy weather, muddy grounds and curvy roads are no match for our Volkswagen Tiguan Allspace R-Line's 4MOTION All-Wheel-Drive and off-road capabilities.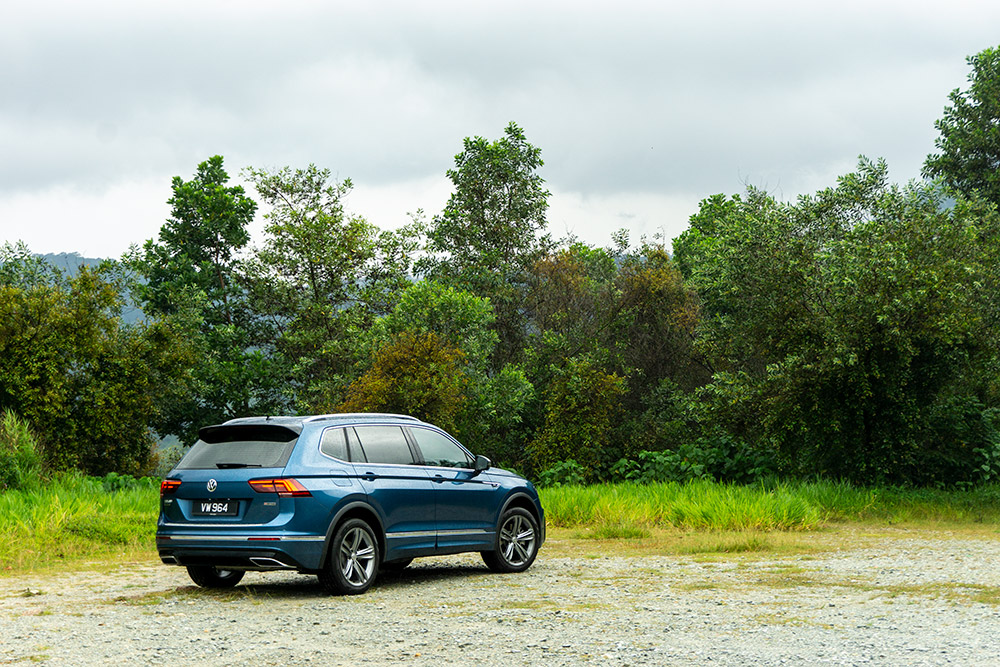 Till next time!
(swipe left for more photos)
With our hunger for a sense of adventure satisfied and thirst for a nature's escape quenched, we left before dark in cheerful spirits. Though the ground was muddy and the rain hadn't stopped, it didn't dampen our mood as we drove home in the comfort and safety of our Tiguan Allspace, equipped with 4MOTION all-wheel drive that's built to handle any terrain. Tired from the day's activities, the girls dozed off soundly in the spacious rear cabin, undisturbed by the downpour outside or the bumps on the way home.
After all, what's an adventure without a little rock on the road?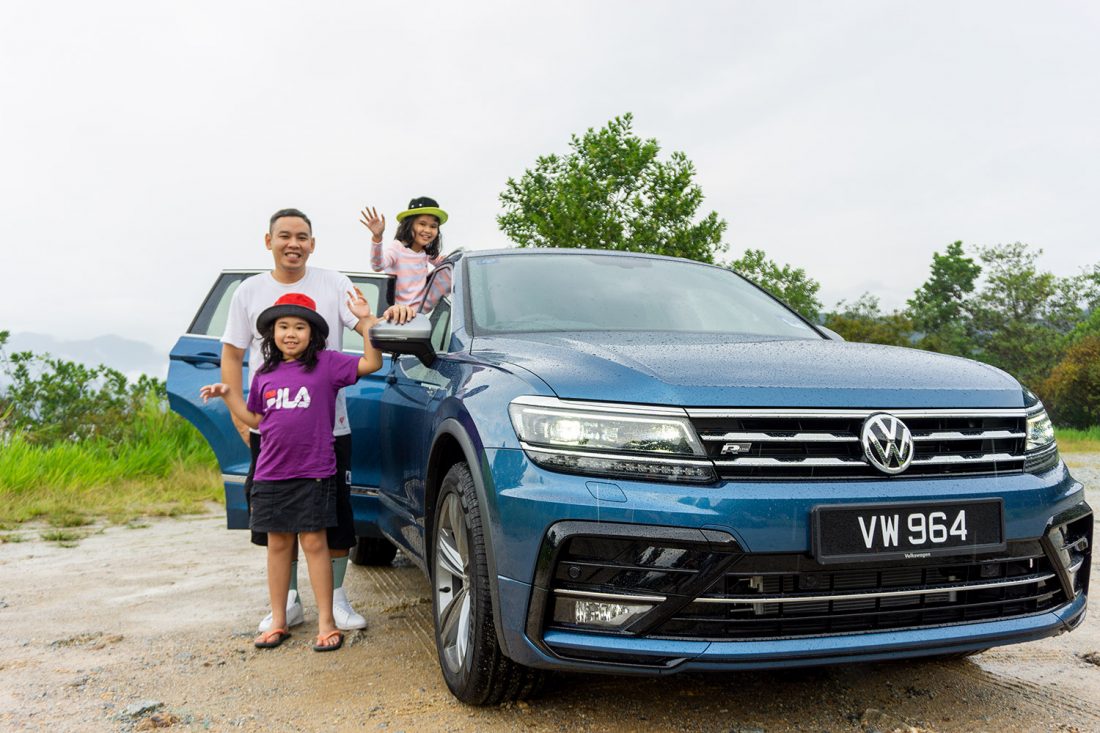 For more information about the Volkswagen Tiguan Allspace R-Line, visit the official website here.
Video: Zac Lam, assisted by Craig Wong
Photography: Anson Siau