Here's first look inside The Deck before its official opening to the public.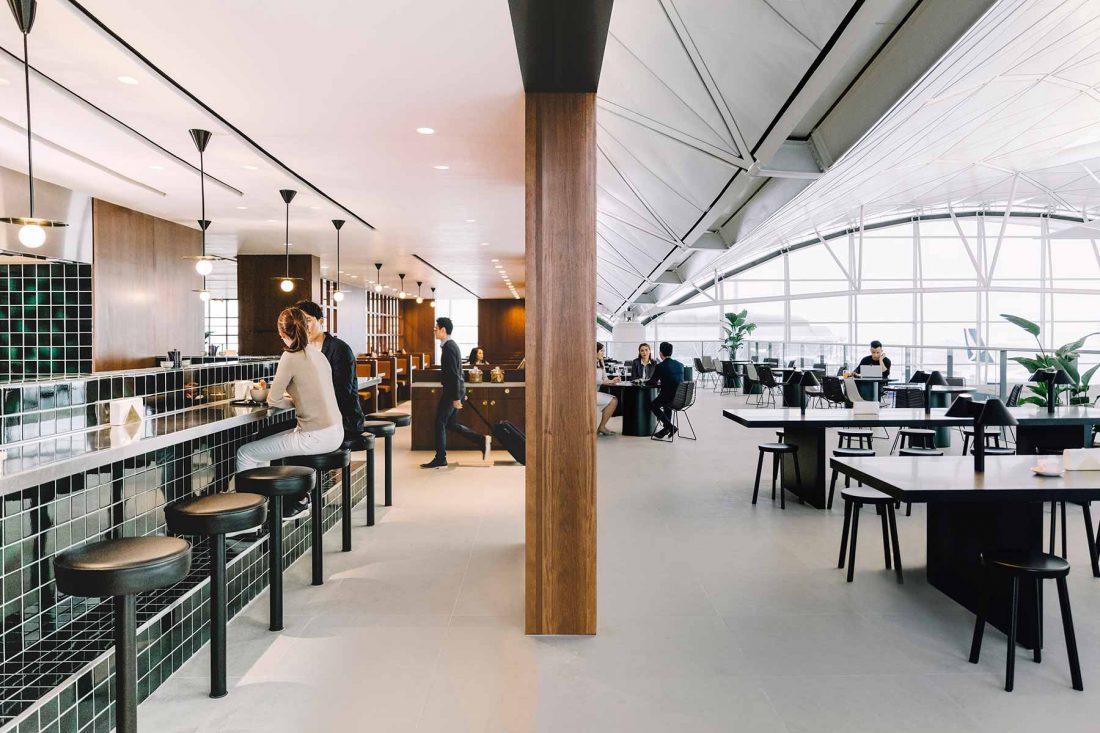 Flying off somewhere is an exciting feeling, but waiting for a flight can be quite the opposite. Busy crowds, noisy surroundings and restlessness may kill the anticipation, and that's why the world's best airports offer ample amenities to ensure these problems won't dampen your holiday mood. Cathay Pacific's newest lounge at Hong Kong International Airport, The Deck, is designed for that exact reason.
Opening March 22 near gate 16 in Terminal 1, The Deck aims to provide travellers a stress-free experience before a flight through its "contemporary living room" environment. The lounge's design mirrors the signature style of the airline's award-winning lounges in Hong Kong and across its network to attract loyal customers as well as new passengers.
Here's first look inside The Deck before its official opening to the public.
The Noodle Bar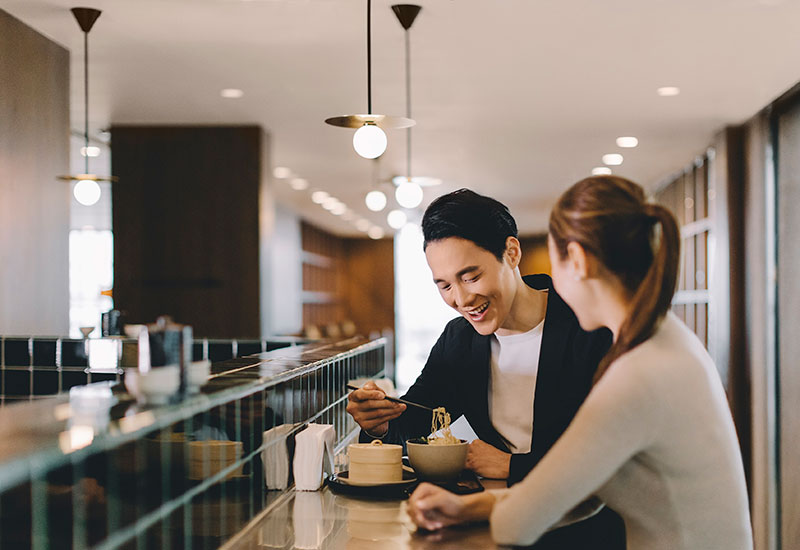 As with the airline's other lounges, dining takes priority at The Deck. While the Main Lounge offers a variety of self-service and freshly made international offerings, The Noodle Bar is an iconic favourite among Cathay Pacific customers.
Its open-kitchen concept welcomes guests to see behind-the-scenes of classic Hong Kong and Asian dishes like Sichuanese dan dan noodles, Singapore Laksa, and Taiwanese beef noodles. On the other hand, those who love a hearty broth can enjoy the made-to-order wonton or fish ball noodles prepared with soup. Other favourites such as a variety of dim sum and buns are also available.
The Terrace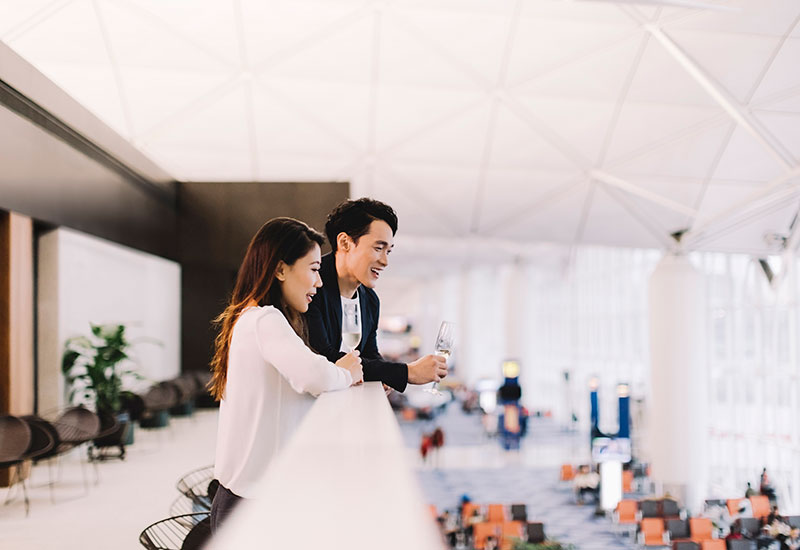 After satisfying the appetite, guests can unwind at The Deck's distinctive open-area balcony, The Terrace. Boasting panoramic views of the airport's apron, taxi-ways and northern runway, the open-ceiling L-shaped verandah is the place to see and be seen.
Spanning 823 square meters, The Terrace offers both table and individual seating for up to 180 guests to either mingle or have some privacy while enjoying a selection of food and drinks. The venue is fitted with designer furniture and practical lighting, plus the use of natural materials, greenery and local artworks to emanate a comfortable atmosphere.
There is also a relaxation room zone featuring bespoke Solo chairs, as well as eight shower suites, washroom facilities and complimentary WiFi.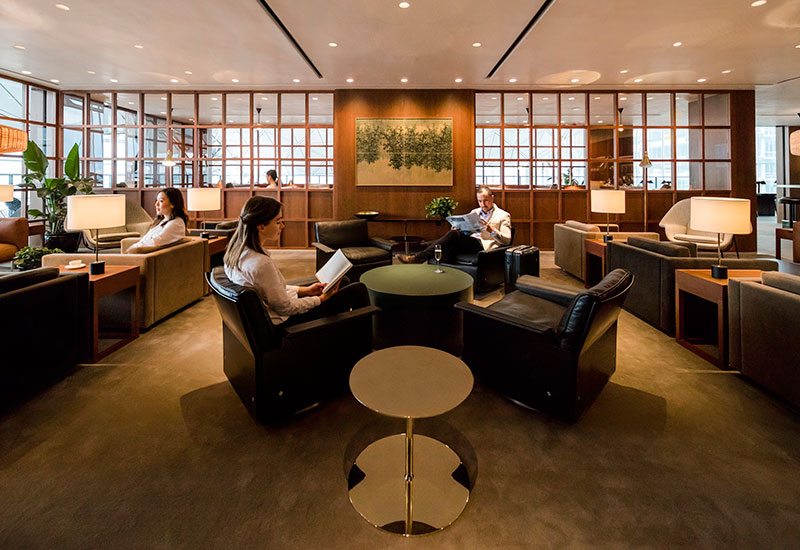 The Deck will join Cathay Pacific's other lounges at HKIA – including The Bridge, The Pier Business and First Class lounges, The Wing Business and First Class lounges and The Arrival – in providing customers with its signature Life Well Travelled experience. Meanwhile, The Cabin will close on 30 April.
For more information, log on to the official website here.
Related: First class lounges that make layovers something to look forward to
Images: Courtesy of Cathay Pacific