Long layovers aren't so bad when you have Michelin star dining, butler services and private chauffeuring easing you through.
Travelling is a great wonderful thing but the actual process of travelling when you're dashing through airports and scuttling between custom counters, not so much. Woe be you if your plane gets delayed or if you find yourself with a painful long layover in between connecting flights.
Lucky for us, airline companies are also constantly striving to lessen that pain in the form of airport lounges. But like everything else, no two lounges are the same and, true to our motto of living life a class above, here are our 6 favourite first class lounges that make that long transit – dare we say it? – welcomed.
Streetfood and Chinese tea galore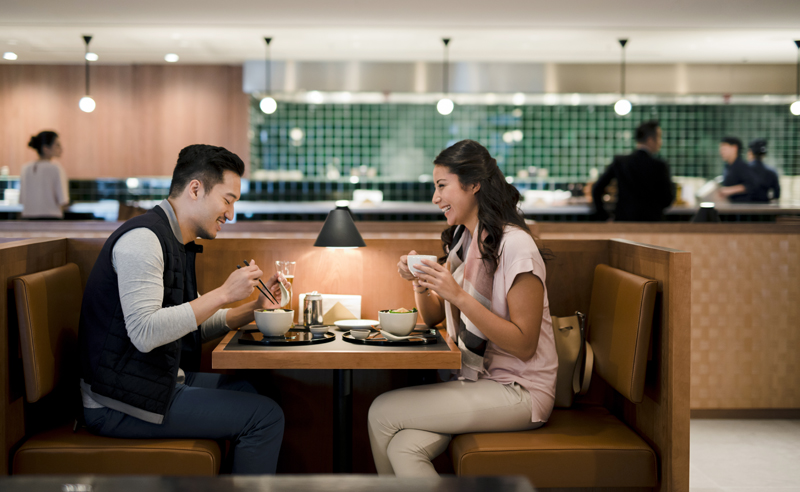 Where: Cathay Pacific, The Pier, Hong Kong International Airport
This premium lounge opened just last year is available for all of Cathay Pacific's First and Business Class flyers, with a focus on Hong Kong's number one selling point – food. It's got a deli-style Food Hall for Hong Kong's famed street food, a Tea House where you can indulge in East Asia's delicate art of sipping tea, a Noodle Bar for the country's many signature noodles, and a Coffee Cart for freshly brewed specialty coffee upon order. This comes alongside the full works of shower suites, relaxation spas and a full workstation suite for those who need to get work done. W cathaypacific.com.
Massage heaven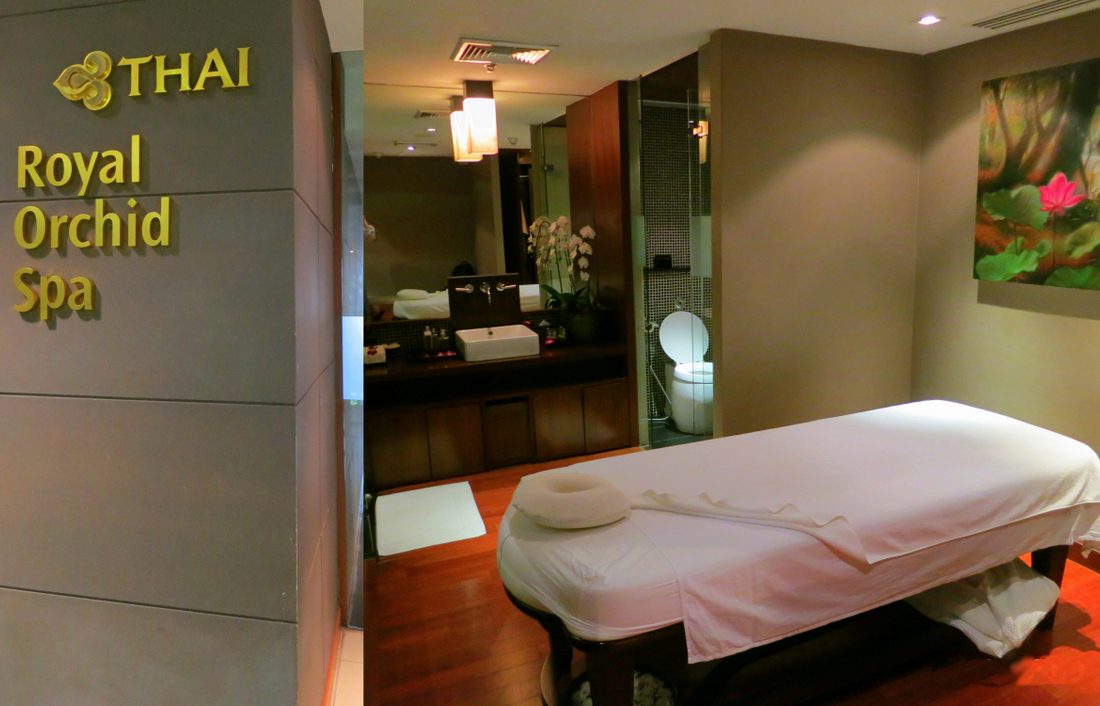 Where: Thai Airways, Royal First Lounge, Suvarnabhumi International Airport, Bangkok
Flying First Class with Thai Airways is already very much a pampering experience on its own but why not let that indulgence start before you even get on the plane? Pamper yourself to Thailand's world-famous massages at this lounge where the Royal Orchid Spa is heaven in a 7,000 sq/ft space, offering neck and body massages as well as traditional acupuncture procedures amidst beautifully designed treatment rooms, saunas and steam rooms. Our personal favourite is the 60-minute Touch of Silk full body massage that will make that 17 hour flight seem like child's play. W thaiairways.com.
Michelin star fine dining
Where: Air France, La Premiere Lounge, Paris-Charles de Gaulle Airport
Treat yourself to a tasty snack or enjoy a full-course fine dining meal complete with wine pairing and cocktails curated by the one and only Chef Alan Ducaisse here, an experience that comes with the full frills of top-notch table service. After that, you'll be tempted even further with personalised spa treatments that can cater bespoke programmes for your needs at the Biologique Recherche center. The deluxe La Première 2-hour treatment – a unique combination of well-being and escape – will have you feeling brand new before boarding your next flight. W airfrance.com.
A hotelier's dream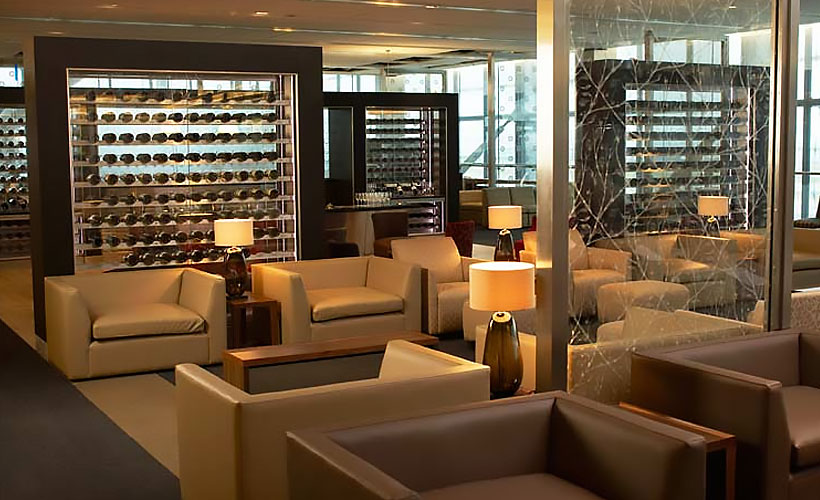 Where: British Airways, First Lounge, Heathrow International Airport
Those with a keen eye for art and design will fall in love with the British Airways' First Lounge at Heathrow Airport that's more like a 5-star hotel than an airport lounge. Its Concorde Room, in particular, is modelled after 5-star boutique abodes, complete with iridescent chandeliers, stunning art works and more. Looking for a bit of privacy? You'll get exactly that at The Room, where private cabanas with en suite bathrooms, private dining booths with full waiter service, and state-of-the-art business suite await to cater for all your work needs. W britishairways.com.
Chaffeur service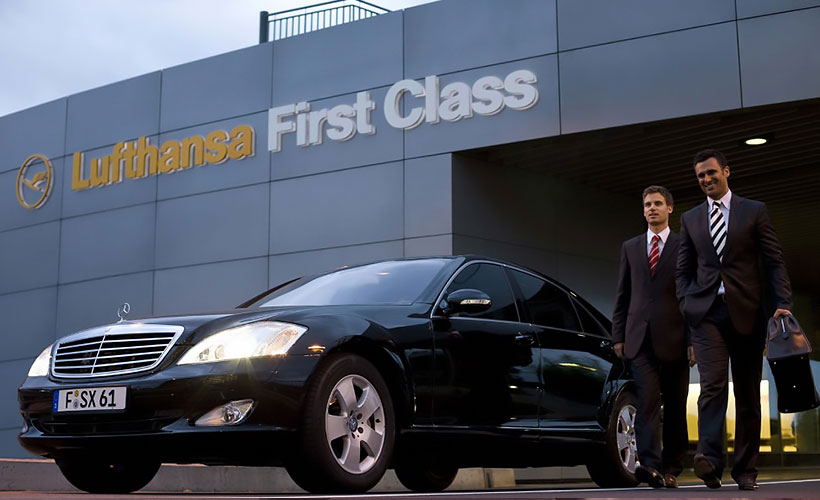 Where: Lufthansa, First Class Terminal, Frankfurt Airport
Lift not a finger the moment you land at Frankfurt Airport if you're flying first class with Lufthansa – the airline will usher and see to your passport control and more at the lounge, all the way to your next departing flight. You'll also be chauffeured to and from your planes with Porsche and Mercedes-Benz beauties after a quick stop for a bite to eat, a relaxing bath or whatever you fancy to help you relax in the lounge itself. W lufthansa.com
Let the butler see to it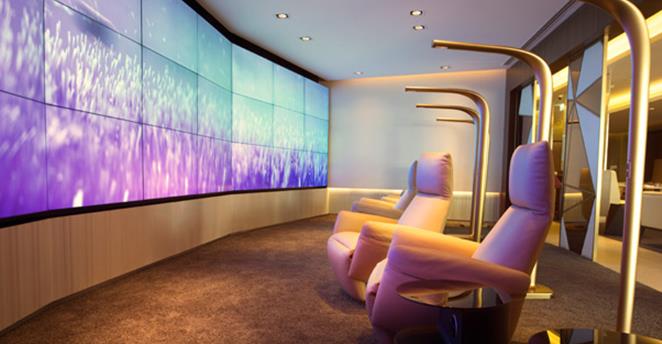 Where: Etihad Airways, First Class Lounge & Spa, Abu Dhabi International Airport
Etihad has found another way to present us a flying and lounge experience that's luxury personified. This lounge, in particular, has 16 zones comprising a restaurant, bar, fitness centre, cigar lounge, a Six Senses Spa, barber and nail salon. Guests of the creme de la creme The Residence (the 3-room suite on the airlines' A380) are specially treated to luxuries like Poltrona Frau Italian leather armchairs and sofas, showers equipped with Acqua di Parma products, and private dining with a Savoy-trained butler at their service. W etihad.com.