The new SUV is currently codenamed Purosangue – known internally as 175.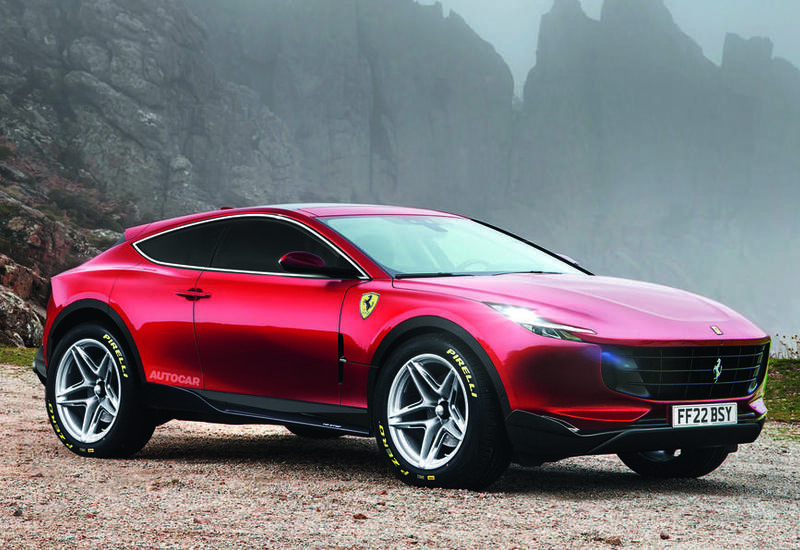 Luxury sports giant Ferrari is currently developing a performance SUV that will hit the market in 2022, according to the brand's recent interview with Autocar.
In the interview, Ferrari's chief technical officer Michael Leiters offered some further details on the upcoming new model.
The new SUV is currently codenamed Purosangue – known internally as 175. Ferrari has indicated that this SUV will be set apart from the other performance SUVs on the market by Aston Martin DBX, Bentley Bentayga , Lamborghini Urus and Rolls-Royce Cullinan.
"I think we've found a concept and a package which is on one side a real SUV and will convince SUV customers to buy it, but on the other side there's a huge differentiation of concept to existing SUVs." Leiters said in the interview to Autocar.
He added that the Purosangue will be built on a front-mid-engined architecture, one of two bespoke platforms currently being developed by Ferrari. The first will be for its mid-engine supercars, while the other will be for front mid-range GT style cars, such as the Purosangue.
Both these architectures will be able to accommodate a wide array of setups including V6, V8 and V12 engines with or without hybrid systems and rear or all-wheel drive, as well as different cabin configurations. The architectures will also accommodate different body styles, car seating arrangements, and wheelbases.
Leiters said the new SUV will be a four-seater measuring about five metres long with an all-wheel drive and high ground clearance with high adjustable suspension.
Engine-wise, he added that there are several options for the engine, including the 4.0 litre twin-turbo V8 hybrid, the turbo charged V6 that is currently being developed, or a range-topping V12.
To learn more, log on to Ferrari's website here.
(Photos: Autocar, Ferrari)