From De Beers to Tiffany & Co and more, here is how the biggest jewellery and diamond houses are ensuring diamond ethics in their system.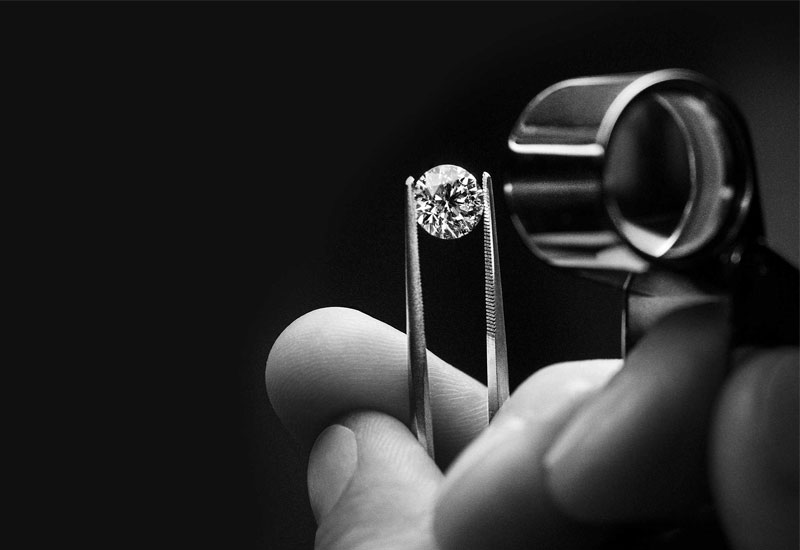 They're sparkly, they're rare, they're a girl's best friend. The enchantment with diamonds dates back centuries, throughout which they've constantly been seen as a sign of power, wealth and status. Many a romance has also been solidified and literally ringed in with diamonds.
For all their sparkle, rarity and high prices, there have always been a dark side to diamonds.
Approximately 20% of the world's diamonds are blood diamonds, also known as conflict or war diamonds, according to the United Nations. They categorise blood diamonds as any diamond mined in areas controlled by forces opposed to the legitimate international recognized government of a country and that is sold to fund military action against that government. They are obtained and sold at the cost of lives of locals trapped in wars outside of their free will.
The biggest power lies with the consumers to not purchase these conflict diamonds to stop the vicious cycle, but from its journey from mine to jewellery box, a lot of uncertainty shrouds a diamond's journey. Thankfully, with technology and increasing consumer education, more sellers are making transparent the source of their diamonds.
From De Beers to Tiffany & Co and more, here is how the biggest jewellery and diamond houses are ensuring diamond ethics in their systems, proof that there's really no reason to accidentally buy blood diamonds anymore.
De Beers GemFair
With an estimated 150 million people dependent on Artisanal and Small-Scale Mining (ASM) for diamonds, prohibiting ASM is not a sustainable option. Instead De Beers is investing in programmes to formalise the sector, making practices safer and more transparent, improving livelihoods and fostering the sector's development as a trusted and credible source of diamonds. In 2018, it launched its GemFair pilot programme, creating a secure and transparent route to market for ethically-sourced ASM diamonds from Sierra Leone using a digital solution to track and trace diamonds directly from their mine of origin. It also rolled out a set of sourcing guidelines, aligned with the OECD, with requirements relating to human rights (such as no child labour or forced labour), fair labour practices, business integrity, health and safety and environmental impact management, amongst others. ASM miners who meet these standards are invited to use equipment provided by De Beers Group, including an app, a dedicated tablet and a diamond toolkit, to digitally record and log each diamond they find, making it harder for the diamonds to be swapped out or stolen.
Though not obligated to sell through GemFair, the miners can also choose to sell through De Beers' buying office in Sierra Leone, which offers market value for diamonds and provides ASM miners with a competitive, fair, safe and transparent route to market should they wish to use it. It have also been rolling out training programmes for these miners around how the 4Cs contribute to diamond valuation, to better equip them with the knowledge of what their diamonds are worth, giving them a stronger position to negotiate a fair deal when selling their diamonds.
Soon, it will be launching a mine site reclamation pilot to work alongside the miners to select workers to be paid to backfill old mining areas, engaging with community leaders to determine the best use for the land. If successful, further phases of the pilot could include purchasing seedlings, and converting mined out sites to agricultural land, housing or jungle where possible. A key part of its approach is around changing the narrative for ASM diamonds, by being able to show where they have come from, the standards followed by the miners, and the positive benefits and lifeline they provide. It wants to be able to demonstrate that the sector can be a credible, trusted, and hugely positive source for diamonds. Following the success of the programme to date, It is looking to embed its standards and learnings through a regional training programme run in partnership with the Deutsche Gesellschaft für Internationale Zusammenarbeit (GIZ) and the Mano River Union to improve ASM practices in Sierra Leone, Liberia, Guinea and Ivory Coast.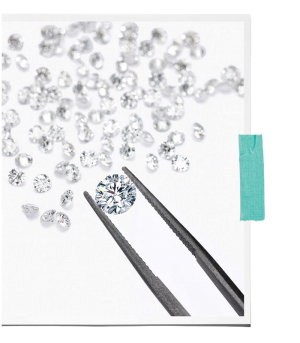 Tiffany & Co. Diamond Source Initiative
Tiffany has begun sharing with consumers the provenance (region or countries of origin) of its newly sourced, individually registered diamonds – a significant step for diamond transparency – and its craftsmanship journey, with its Diamond Source Initiative, making them the first in the industry to do so. With it, Tiffany is tracing each of its individually registered diamonds (0.18 carats and larger) by a unique "T&Co" serial number etched by laser and invisible to the naked eye, and providing consumers geographic sourcing information specific to their diamond. Beyond general assurances of "conflict free," Tiffany believes that knowing provenance is critical to ensuring its diamonds are among the most responsibly sourced in the world.
Although current diamond industry practices preclude the identification of provenance for many of the world's diamonds, Tiffany continues to lead the industry by bringing a new level of transparency to its diamond supply chain. In cases where provenance is unknown – such as heritage stones that predate this policy – Tiffany will provide confirmation that the diamond was sourced with industry leading practices. Tiffany's superlative standards exceed the Kimberley Process Certification requirements for rough diamonds and, for polished stones, mandate compliance with Tiffany's Diamond Source Warranty Protocol. In the case of one trusted supplier with several responsibly managed operations, diamonds may be designated 'Botswana sort.' The majority of these diamonds were mined in Botswana, as well as in select mines in Namibia, South Africa, or Canada. For 'Botswana sort" stones, provenance is the above grouping of countries, procured as an aggregated parcel of rough diamonds from a specific, limited group of mines in Southern Africa and Canada.
Since 1999, Tiffany has been investing in vertical integration and prioritising its supply chain transparency. Approximately 80-90% of Tiffany's individually registered diamonds (by volume) have been supplied through Tiffany operations in Belgium, Botswana, Mauritius, Vietnam and Cambodia, where craftspeople plan, saw and/or cut and polish rough diamonds from known, responsibly managed mines, most of which are in Botswana, Canada, Namibia, Russia and South Africa. For the remaining 10-20%, Tiffany's trusted suppliers of polished diamonds have complied with Tiffany's Diamond Source Warranty Protocol, which warrants the diamonds did not originate in countries with diamond-related human rights concerns, such as Zimbabwe and Angola (even though these diamonds are accepted under the Kimberley Process). From today, those suppliers will be required to go beyond a warranty of "conflict-free" to affirmatively state the geographic source of any polished diamonds sold to Tiffany including region or countries of origin.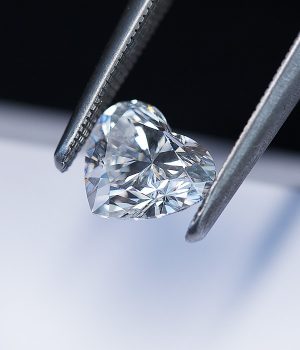 The other players
While other brands have not their own programmes charting and tracking, most big jewellers like Cartier, Harry Winston, Chopard and more are all part of voluntary diamond transparency systems, ranging from the Kimberley Process Certification Scheme to World Diamond Council systems of warranties and Responsible Jewellery Councils.
As part of their memberships, they are audited to ensure their suppliers are certified as having maintined ethical business practices, and comply with applicable laws and regulations, including protecting basic human rights wherever they operate.
Most also play a proactive role to encourage and support similar endeavors beyond just diamonds. For instance, ethical practices are also applied in the area of gemstones and precious metals and, to this effect, will engage with others in order to define and promote appropriate measures.
With all these measures in place, to ensure you're buying ethical diamonds, perhaps the solution is as simple as to ask for a certification.