T
ucked into the quiet luxury of
One&Only Desaru Coast
are the gastronomic delights the resort has to offer. From
Hoshi
for intimate omakase dinners to
Ambara
for a wider variety of Mediterranean cuisines, it is
Ember Beach Club
's EMBER CURATES series which takes centrestage. The series aims to unite distinguished chefs from Singapore and around the world through innovative collaborations with the Ember Beach Club team.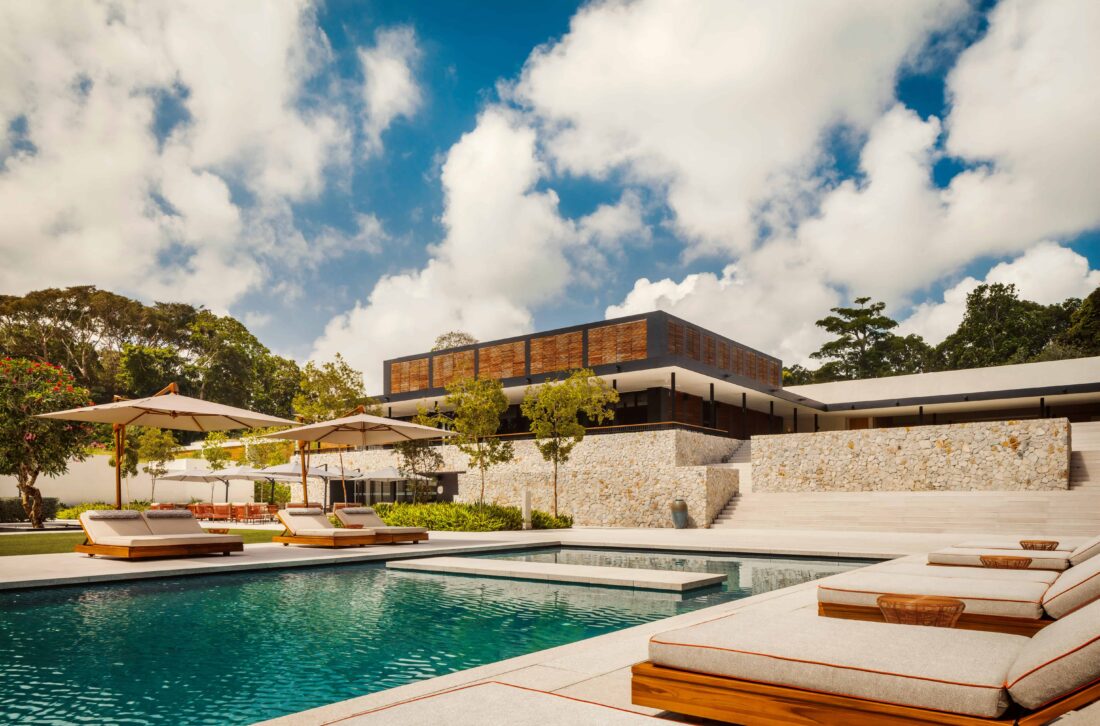 For the 'In Good Spirits' arm of EMBER CURATES which spotlights the dynamic world of beverages and mixology, their most recent collaboration featured an exceptional four-hands dinner as well as a bar takeover with the boundary-pushing gastro-cocktail destination, Tippling Club. Apt, as the award-winning fine-dining establishment also has a progressive and exciting cocktail and beverage programme.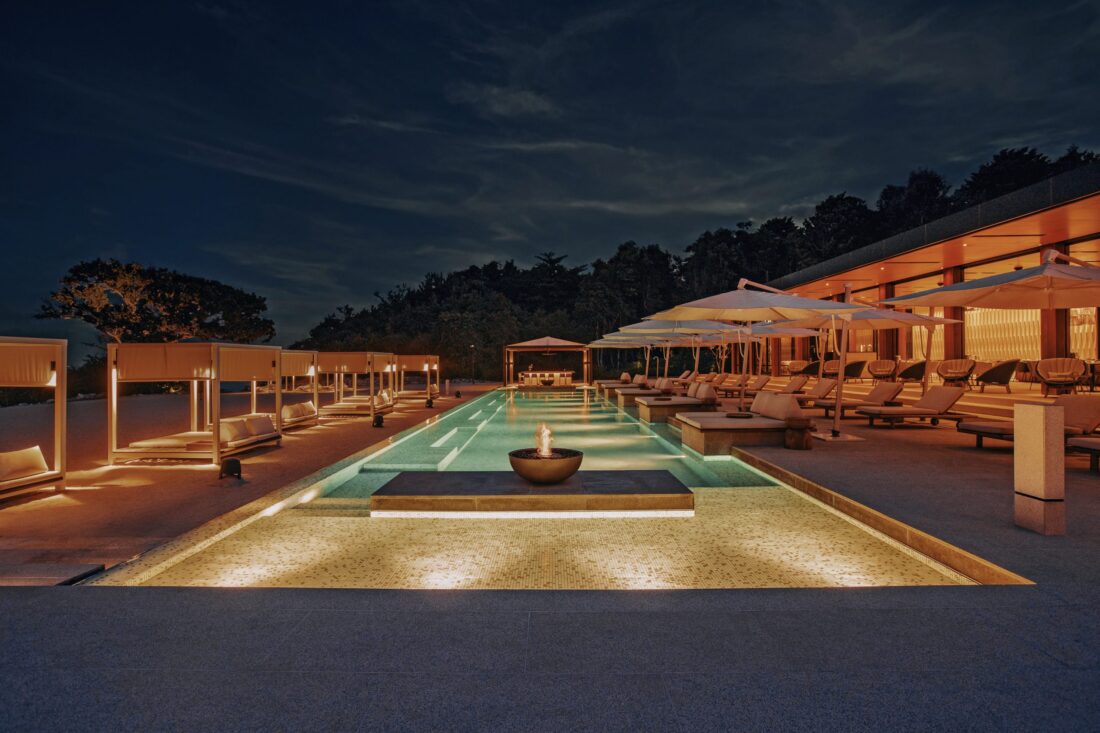 TWO CULINARY MAESTROS AT A FOUR-HANDS DINNER
Now, in its 15th year, Tippling Club has become one of Singapore's most revered dining destinations and landing on the coveted World's 50 Best Bars and Asia's 50 Best Restaurants lists. Chef-owner Ryan Clift, however is less about the lists and more about bringing a sense of excitement and intrigue with his fun, playful and fresh techniques in the kitchen. (He also owns The Cave in Bali.)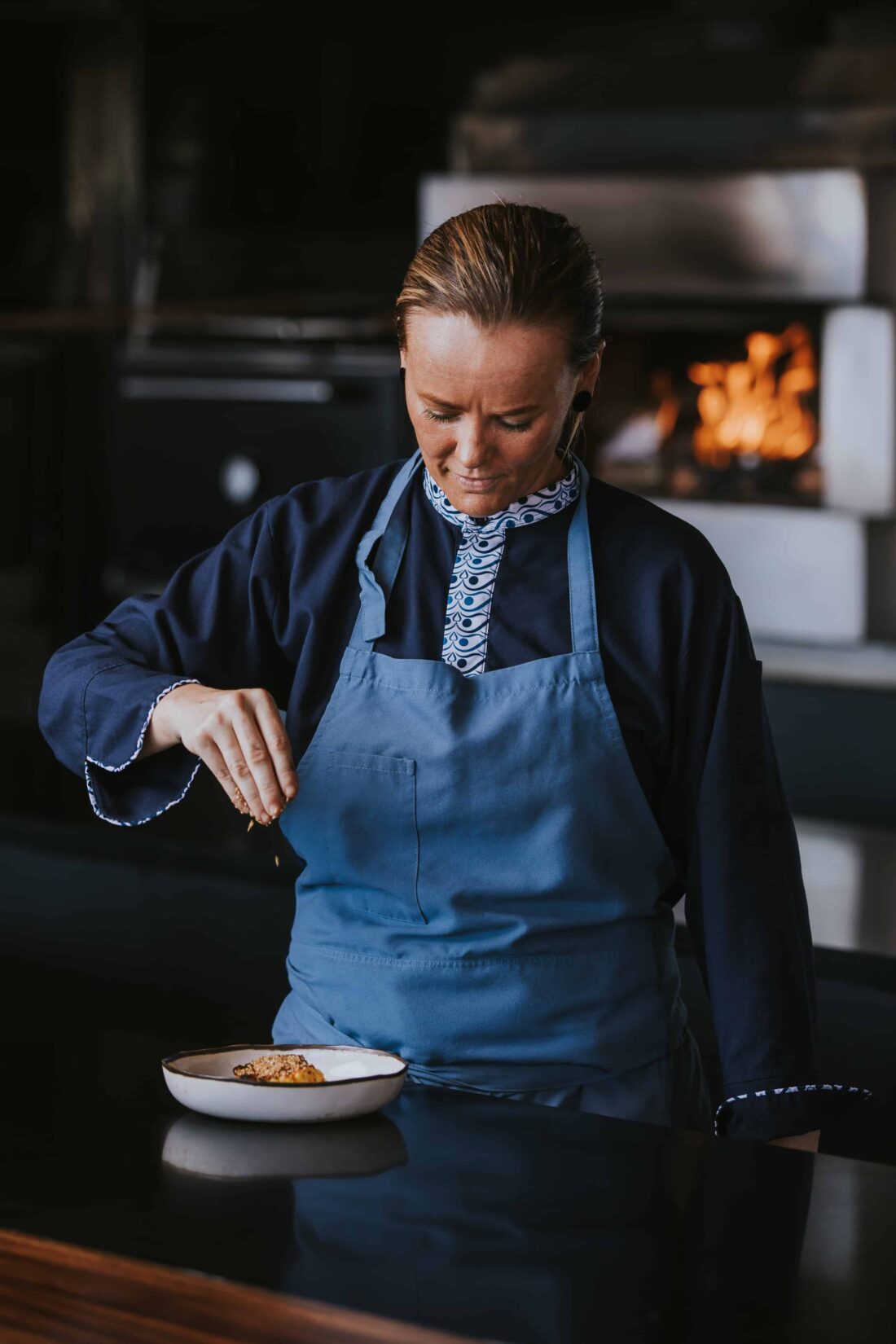 Together with Ember Beach Club's newly appointed Chef de Cuisine Bianca Palmer, the four-hands dinner was a unique take on modern gastronomy showcasing the art of open-fire barbecue (a hallmark of Ember Beach Club established by the prolific Irish-born Chef Andrew Walsh).
Both Chef Ryan Clift and Chef Bianca Palmer were set to wow over a four-course seasonal menu showcasing culinary highlights and truly wow they did. Chef Ryan's avant-garde approach to gastronomy, paired with Chef Bianca's modern Australian influences took expectations to the next level. Chef Bianca's 14 years of culinary experience also brings a captivating fusion of culinary artistry and a deep connection to the land – all of which is present in her menus of sustainably grown, seasonal and locally-sourced produce.
"LOOKS PRETTY, BUT DESTROY IT."
The four-course seasonal menu was a delight – each course came with the intricate details and preparations involved to achieve it. Chef Bianca had the mains with Wagyu beef on a bed of oyster cream, bone marrow verde and charred enoki mushrooms that's been cooked over woodfire.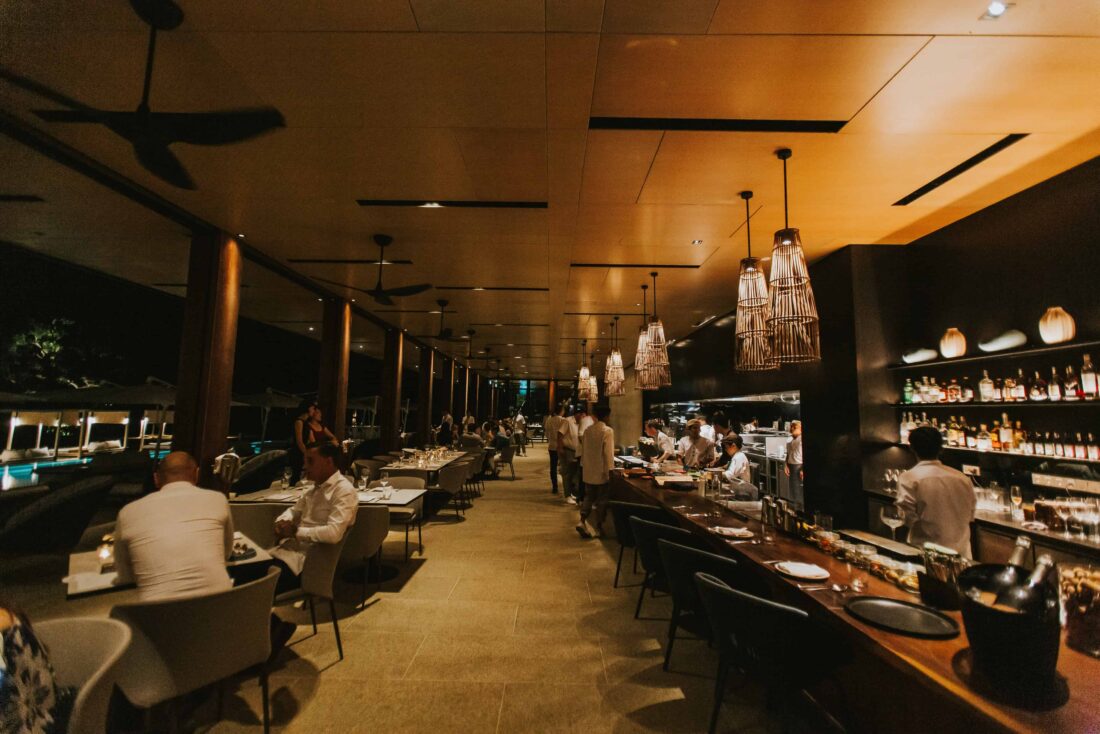 As for Chef Ryan's dishes, he passionately explained the various ingredients he got to build the meal. For the starting snacks and appetizer, the details were in where they were sourced and what he did to create these multi-faceted dishes. The starting snacks featured Sansho pepper from Fukuoka, Kyoho grapes and crystallised cacao.
The appetizer also did not disappoint, as it included ingredients such as Hokkaido scallops blended into a noodle and dressed with a shio kombu emulsion and topped with pickled radish from Fukuoka and pickled negi (a baby leek from Takashima). The dish was finished off with a spoon of Honshu tobiko.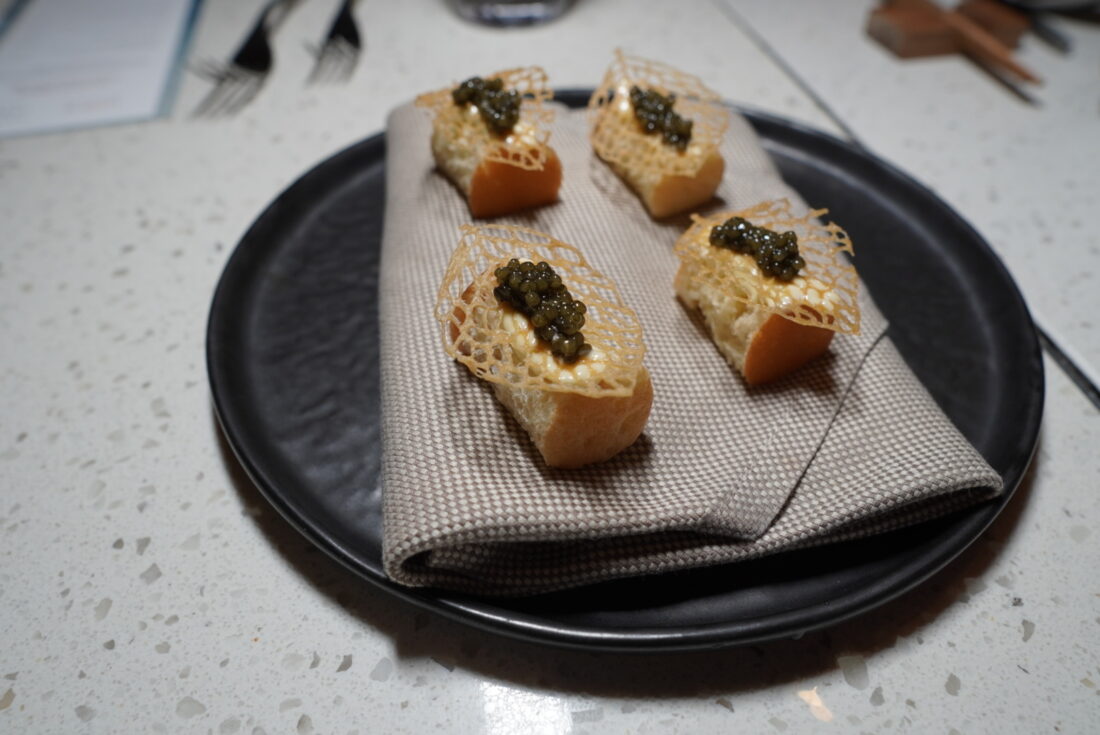 SNACKS by Chef Bianca Palmer
SNACKS by Chef Bianca Palmer
Potato Bread, Whipped Chicken Lard, Local Caviar
SNACKS by Chef Ryan Clift
SNACKS by Chef Ryan Clift
Chicken Liver Parfair, French Toast, Kyoho Grapes & Aged Hamachi, Sudachi Meringue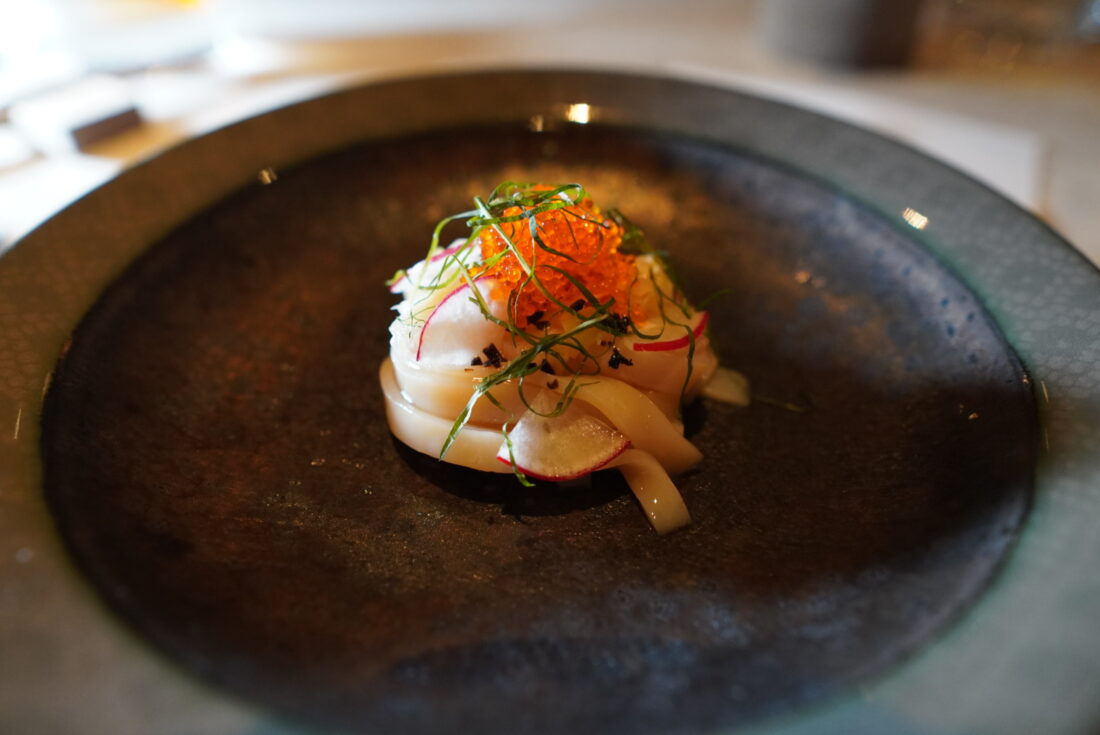 SNACKS by Chef Ryan Clift
SNACKS by Chef Ryan Clift
Arrowhead Scallop Noodles, Shio Kombu, Pickled Leek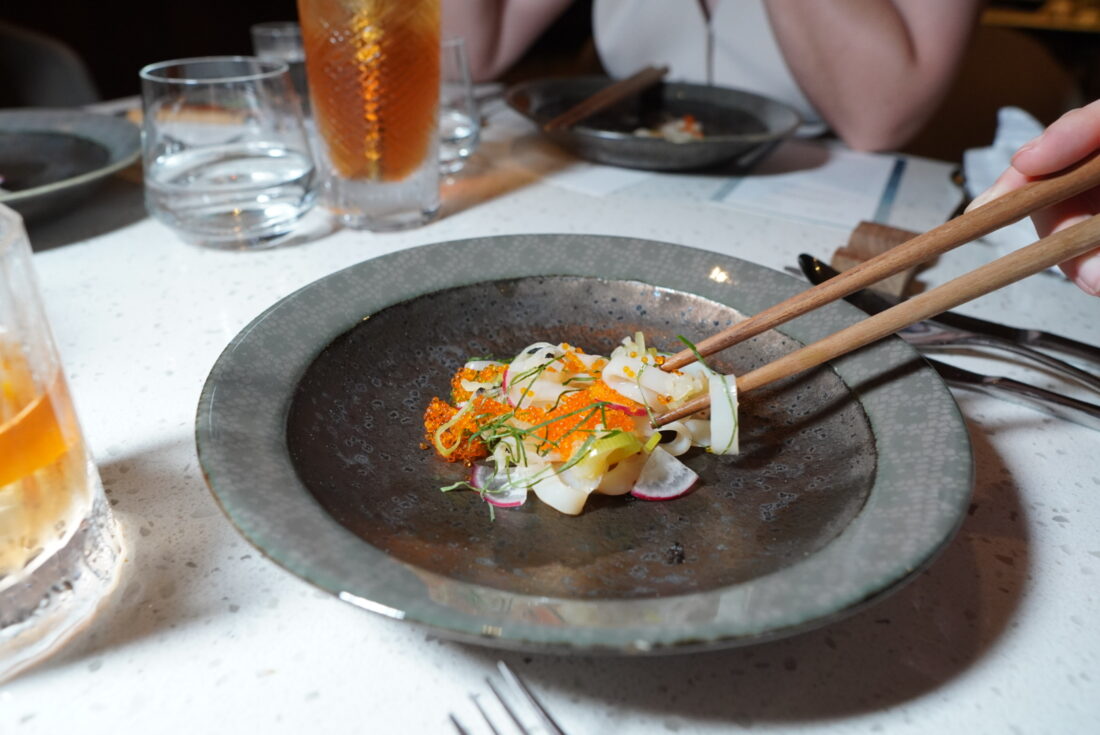 SNACKS by Chef Ryan Clift
SNACKS by Chef Ryan Clift
Arrowhead Scallop Noodles, Shio Kombu, Pickled Leek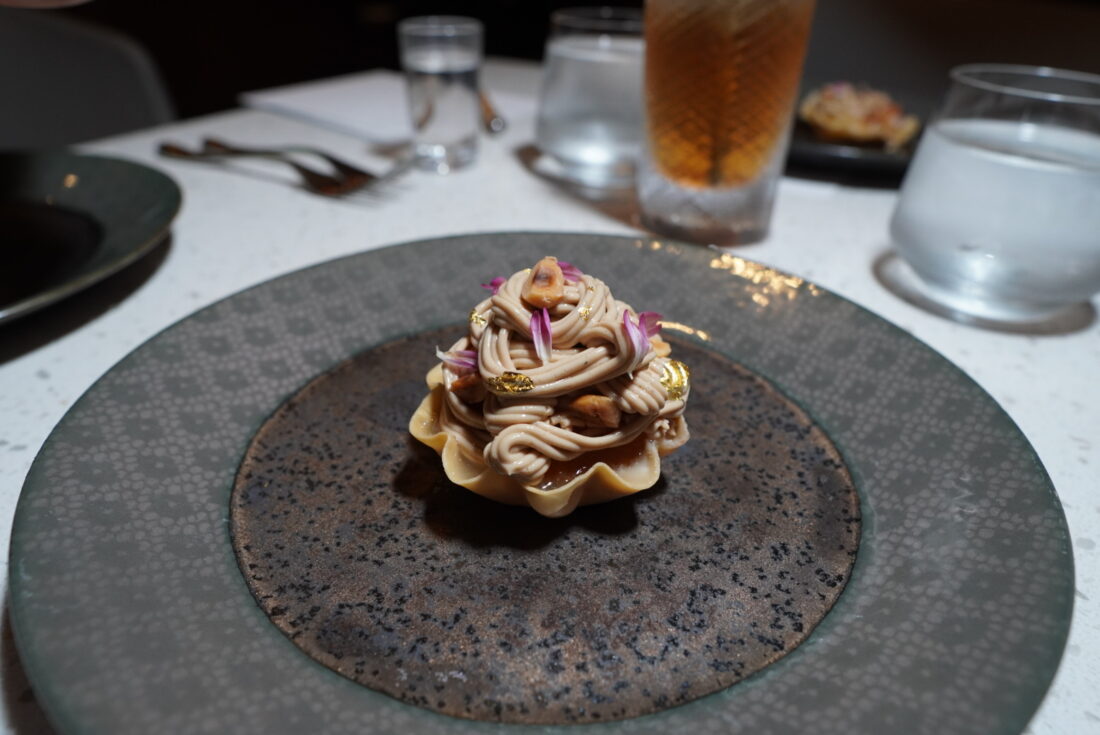 MAINS by Chef Ryan Clift
MAINS by Chef Ryan Clift
Foie Gras Mont Blanc, Japanese Plum, Yoghurt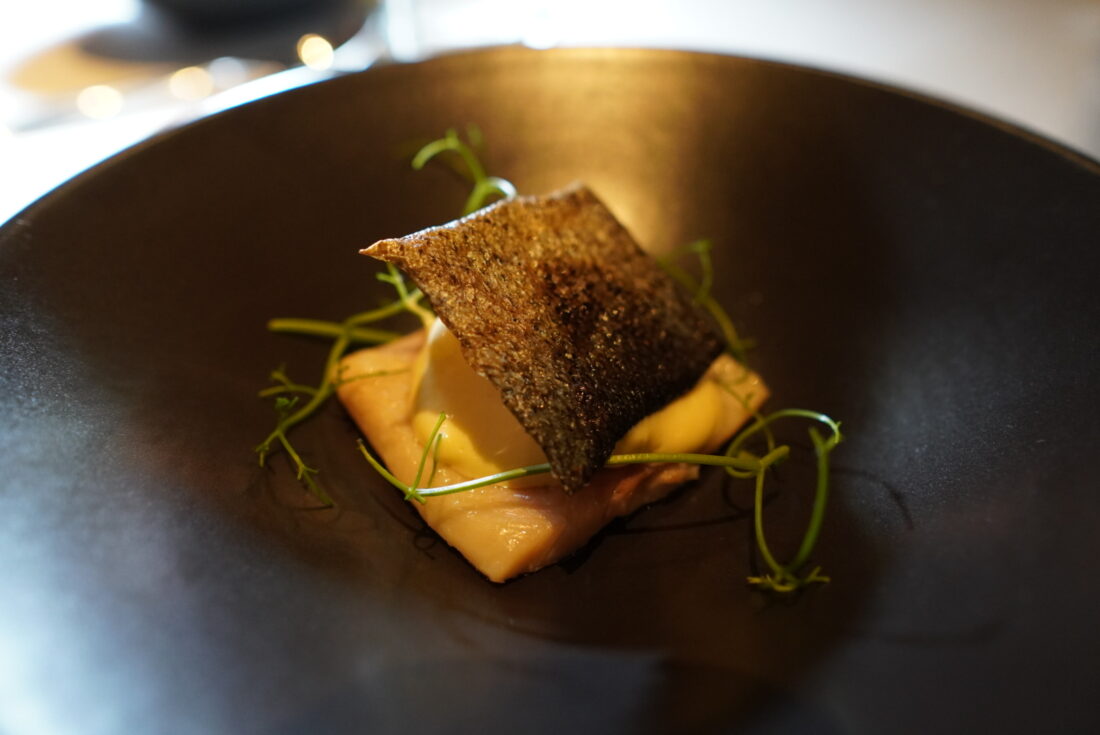 MAINS by Chef Ryan Clift
MAINS by Chef Ryan Clift
Smoked Trout, Jerusalem Artichoke, Horseradish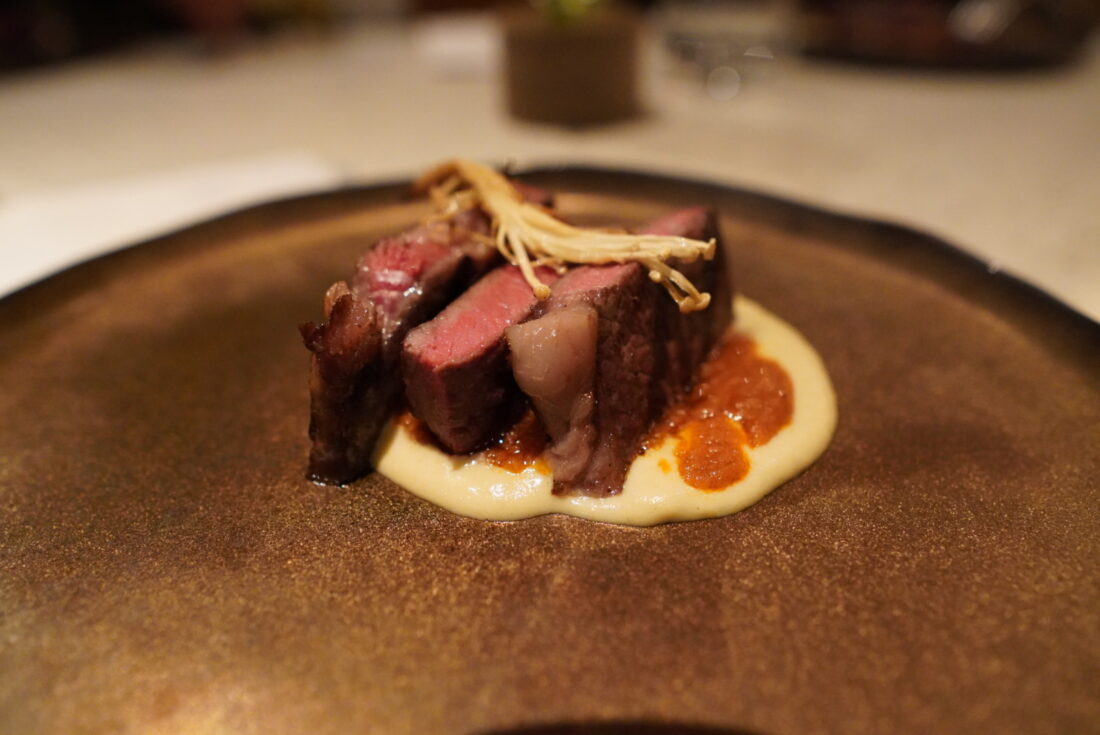 MAINS by Chef Bianca Palmer
MAINS by Chef Bianca Palmer
Wagyu Beef, Bone Marrow Verde, Smoked Oyster
PALATE CLEANSER by Chef Bianca Palmer
PALATE CLEANSER by Chef Bianca Palmer
Coconut Whey, Sour Pear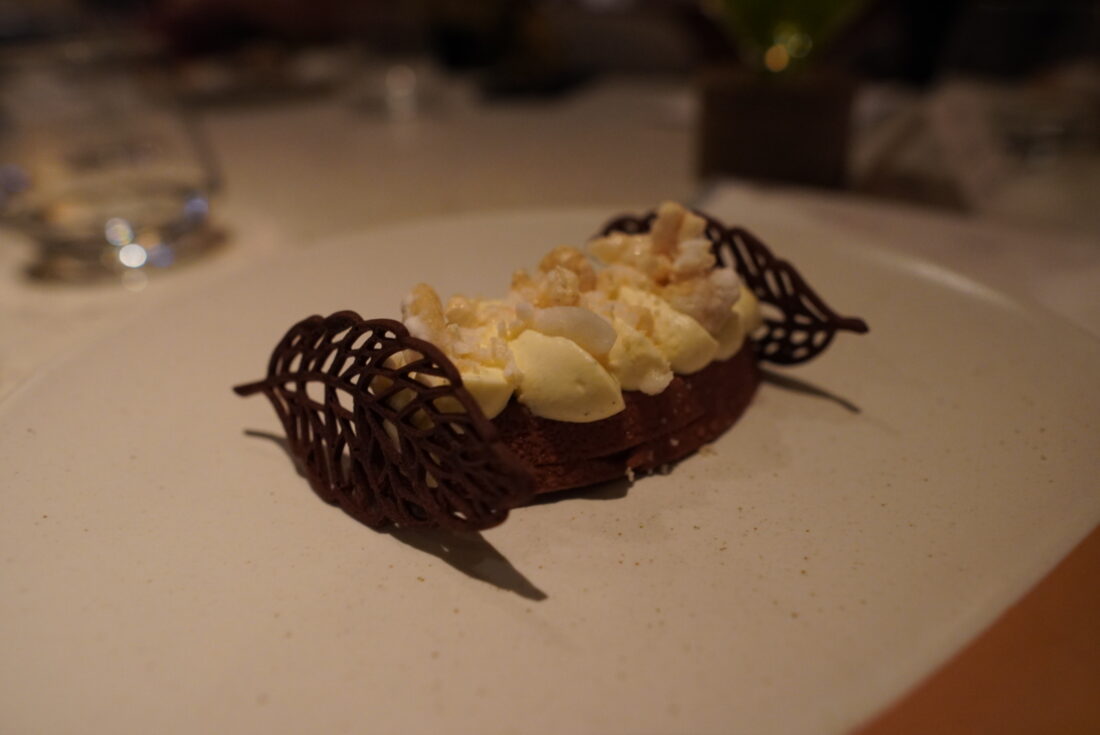 DESSERT by Chef Ryan Clift
DESSERT by Chef Ryan Clift
Double Decker, Almond Ice Cream, Oabika, Candied Nuts
(Swipe left to see all of the courses at the four-hands dinner.)
Most degustation meals come with a foie gras dish on the menu. With Chef Ryan, however, he takes it one step further. "I love foie gras. Don't care what anyone says about it; it's one of my favourite products to work with in a very unconventional way. Foie gras would never look like foie gras in my restaurant. I often try to create different formats. We've done a cheesecake and we do lots of different techniques with foie gras," he effusively tells our table.
Sitting in front of each of us was a pastry resembling a Mont Blanc. In French cooking, this would be a cake or pastry dessert, with chestnut pureed with icing sugar piped on top. (A Japanese version does this with matcha.)
He further explains: "We were working on this for about a year. Because to manipulate foie gras to be able to pipe it like this without it splitting took a year to work out. The chestnut Chantilly-infused sour cream with the insane foie gras has been tempered in cognac with a little salt and secret spice blend – I call it eight spice, and is complete with just a little seasoning. The foie gras is roasted quickly and cooled down to blend twice and strained to get all the particles out and piped in a meticulous fashion."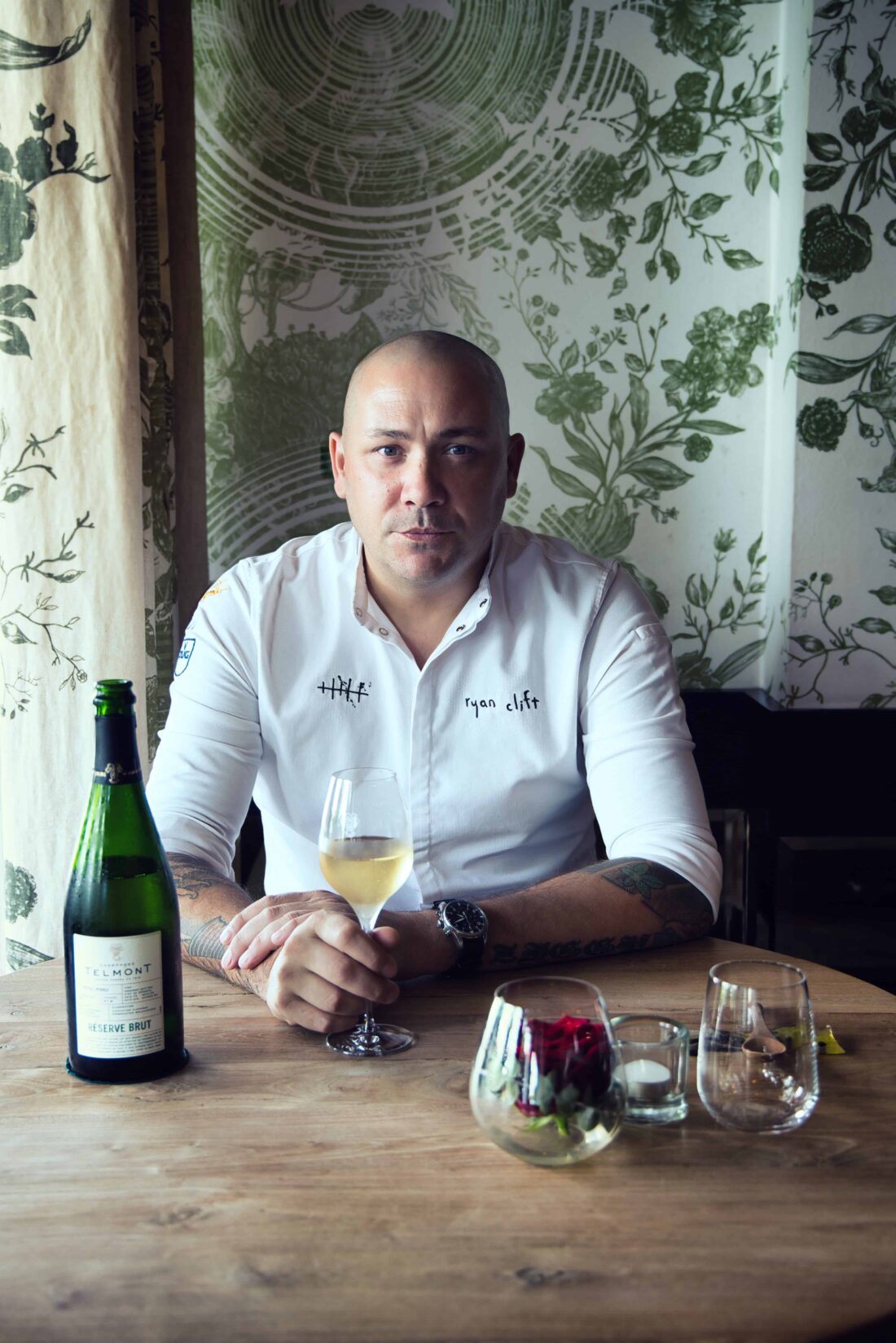 We were enraptured with the amount of work and creativity that Chef Ryan had taken into creating such a delicate morsel of food. Just when we thought we couldn't be more impressed he adds: "It takes 10 minutes to pipe just one of these things!"
The rest of the dish is made out of a house-made pastry crushed with caramelized white chocolate as a base, and filled with a house-made yoghurt, then a puree of ume plum jelly, topped with fresh ume plums from Yamanashi prefecture cooked in a 7-year old aged umeshu before the foie gras is piped on top. Finally it's seasoned with roasted French hazlenuts, gold leaf and passionfruit ulam raja.
Whew! You can best believe that one bite of that just took our breath away.
A TIPPLE FOR YOUR FANCY
Tippling Club's inventive new combinations also extend to its specially curated cocktails that are meant to go seamlessly with the dishes. The progressive, avant-garde dinner was complemented by the equally inventive creations by Tippling Club's head bartender Arathorn Grey. Highlights were 'Good Old Fashioned Lover Boy', a white brandy- and white port-based drink with delicate accents of white mint, white chocolate, framboise, and rosa. For gin lovers, 'Dear Jessie' is a light and citrus-forward cocktail.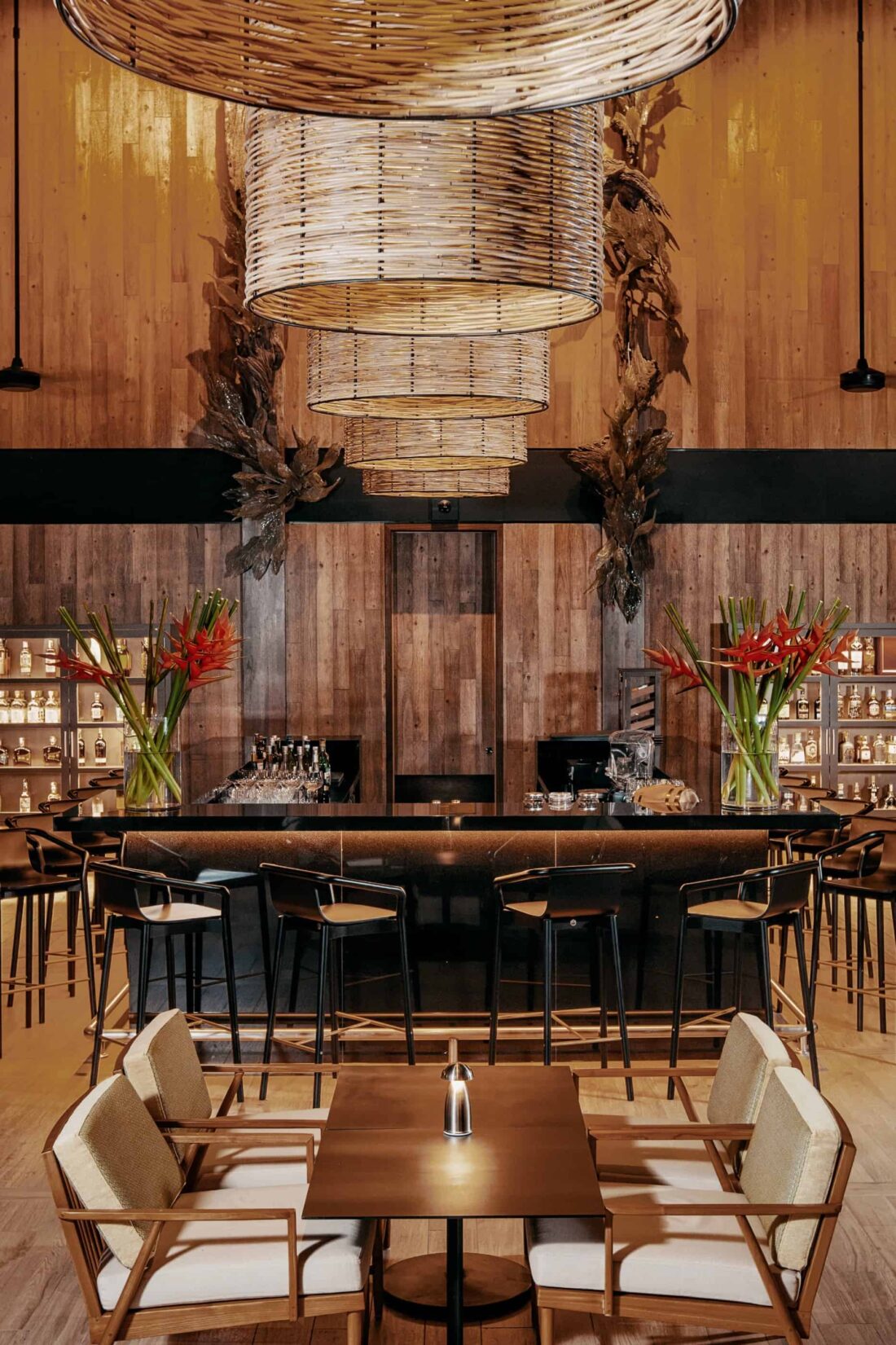 The bar takeover at the Dusky Monkey also featured more of Arathorn's creations. As the mastermind behind 'A Guide to Modern Drinking, Volume III – 6 Decades of Music', the menu brings an experiential tasting of delicious classics with playful twists. This is showcased with the pairing of a drink with a scent, such as the 'Bitter Sweet Symphony' which is a rounder version of a Boulevardier (the drink comes with its own scent customised by Maison 21G!). 'It's Only A Paper Moon' was a crowd favourite – a softer more delicate version of a classic whiskey sour with aromatic malty notes. Another noteworthy drink was the 'Savoy Truffle', a tropical-style cocktail with an earthy twist using butternut squash and truffle two-ways.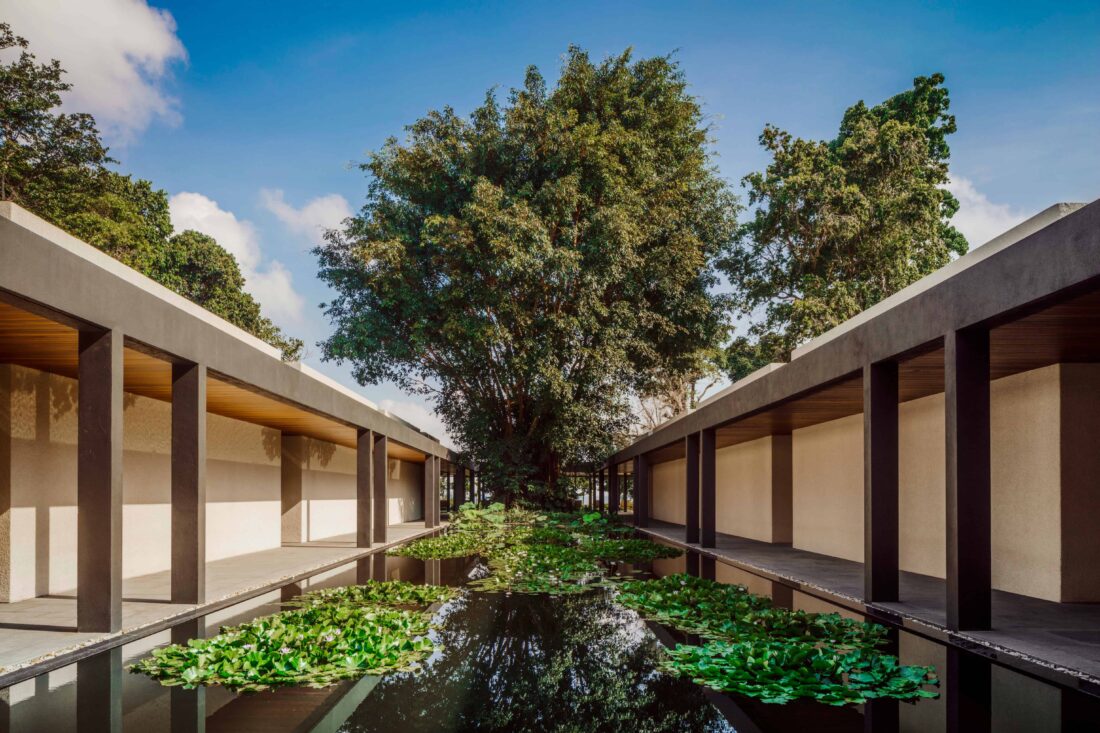 The four-hands dinner at Ember Beach Club at One&Only Desaru Coast may have only been available for one night only, but it was a delectable sampling of two establishments of the finest quality and standards. One that will stay in our minds for a while.