This electric car can reach an 80% charge in under 30 minutes and has an approximate distance range of 250 miles.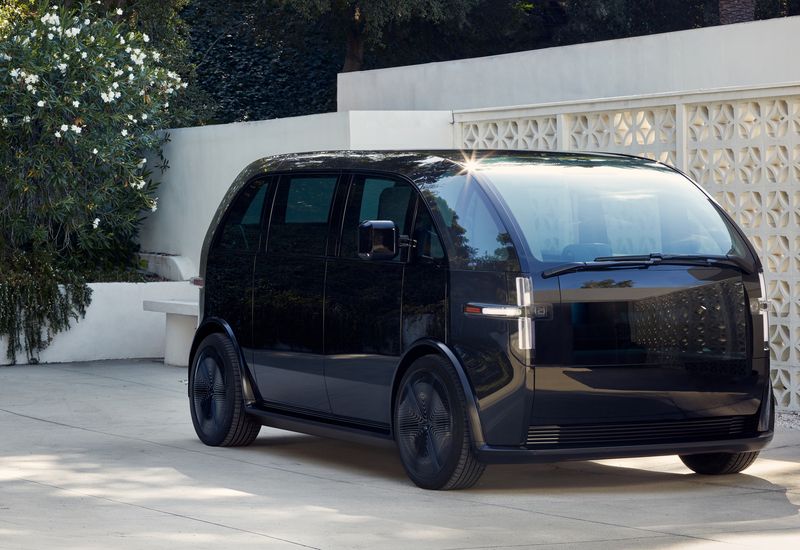 Canoo, an electric car start-up based in California has unveiled its very first automobile – an electric vehicle designed to be a mobile living room.
In a statement yesterday, the company has said that Canoo, which is also the name of its new vehicle, is available via subscription only and is not for sale. It added that the canoo's design challenges traditional forms of electric vehicles which allows for a significant amount of interior space.
Described as "an urban loft on wheels" the canoo's design eliminates any wastage of space, and can comfortably seat 7 people despite having the look and footprint of a traditional compact car.  The seats are designed to feel more like furniture than traditional car seats.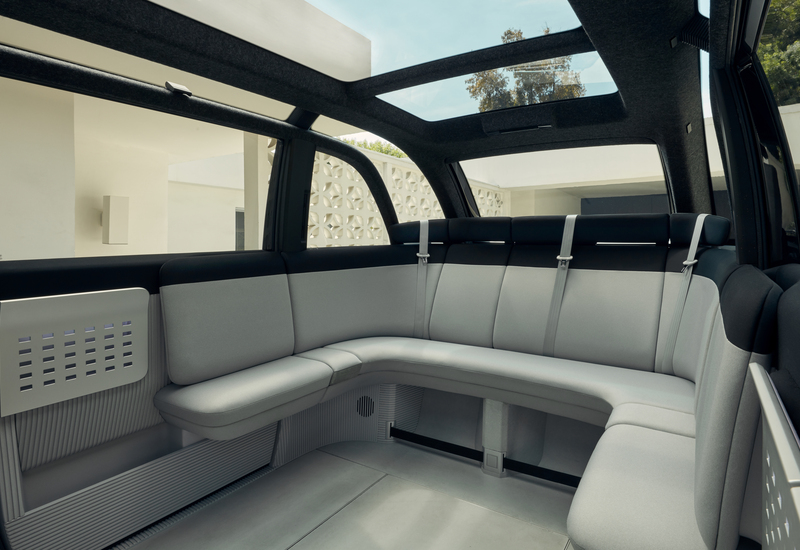 Another cool feature of this electric car is its user experience features. The non-driving features such as navigation, music and heating can be controlled via phone or tablet to be consistent with the user's daily connect life – by connecting the user's own device.
The canoo will also be the first true steer-by-wire vehicle on the market without a hardware connection between the steering wheel and wheels. The company said that this means the canoo steers by electric signals only and also complies with the highest safety standards.
Canoo has developed a proprietary "skateboard" architecture, directly housing the batteries and electric drivetrain. Both the vehicle and the skateboard are designed for an overall five star safety rating. The skateboard houses the most critical components of the vehicle, and prioritizes functional integration, ensuring that each component utilizes its function capacity, thereby reducing the total number of parts, the skateboard size, and weight of the vehicle.
The electric car has a "leaf spring" suspension system which separates itself from a regular vehicle in that it creates a flat skateboard which enables maximum passenger space, thereby not intruding into the passenger compartment.
The Canoo also integrates two commonly used technologies, the advanced driver-assistance systems (ADAS) and Driver Monitoring to ensure that the car protects the driver from any distractions on the road. To enable this, the car has seven cameras, five radars, and 12 ultrasonic sensors to provide surround-view images, 360-degree sensor data and distance measurement and short range distance measurement for parking purposes.
This electric car can reach an 80% charge in under 30 minutes and has an approximate distance range of 250 miles.
The company said that it wishes to free its customers from the burden of ownership by making this a subscription only vehicle. The subscription will be on a monthly basis with no set end-date. IT added that Los Angeles, California will be the launch market for the new canoo beginning from 2021.
For more information, visit Canoo's website here.
(Photos: Canoo)