When it comes to living in the city, we're constantly suffering in silence – from exhaust emissions and cigarette smoke, to pollution and haze. And since 2020, we've added a deadly airborne virus to the mix, as well as increased exposed to indoor pollutants such as PM10, PM2.5, VOCs (Volatile Organic Compounds), NO2 and formaldehyde. From PM.25 emitted from a daily routine such as cooking, to formaldehyde from our furniture – it's safe to say that we have learnt to appreciate and prioritise clean air more than ever.
Thankfully, we can all breathe a sigh of relief knowing that Dyson has recently unveiled its latest generation of purification machines – including the Dyson Purifier Cool Formaldehyde. This new air purifier now comes equipped with all-new solid-state formaldehyde sensing technology, designed to capture ultrafine dust and allergens – even destroying potentially dangerous VOCs, including formaldehyde.
Formaldehyde is a colourless gas pollutant that can be released by furniture and wooden products contain formaldehyde-based resins such as plywood and fibreboard, insulating materials, household cleaning products, and DIY products. It's 500 times smaller than particles the size of 0.1 microns – making it particularly difficult to capture. If left undetected, formaldehyde can lead to prolonged exposure due to continuous release of airborne chemicals, also known as off-gassing.
Breathing in formaldehyde can lead to issues such as burning and watering eyes, burning of the nose and throat, as well as difficulty in breathing.
Dyson vs generic formaldehyde sensors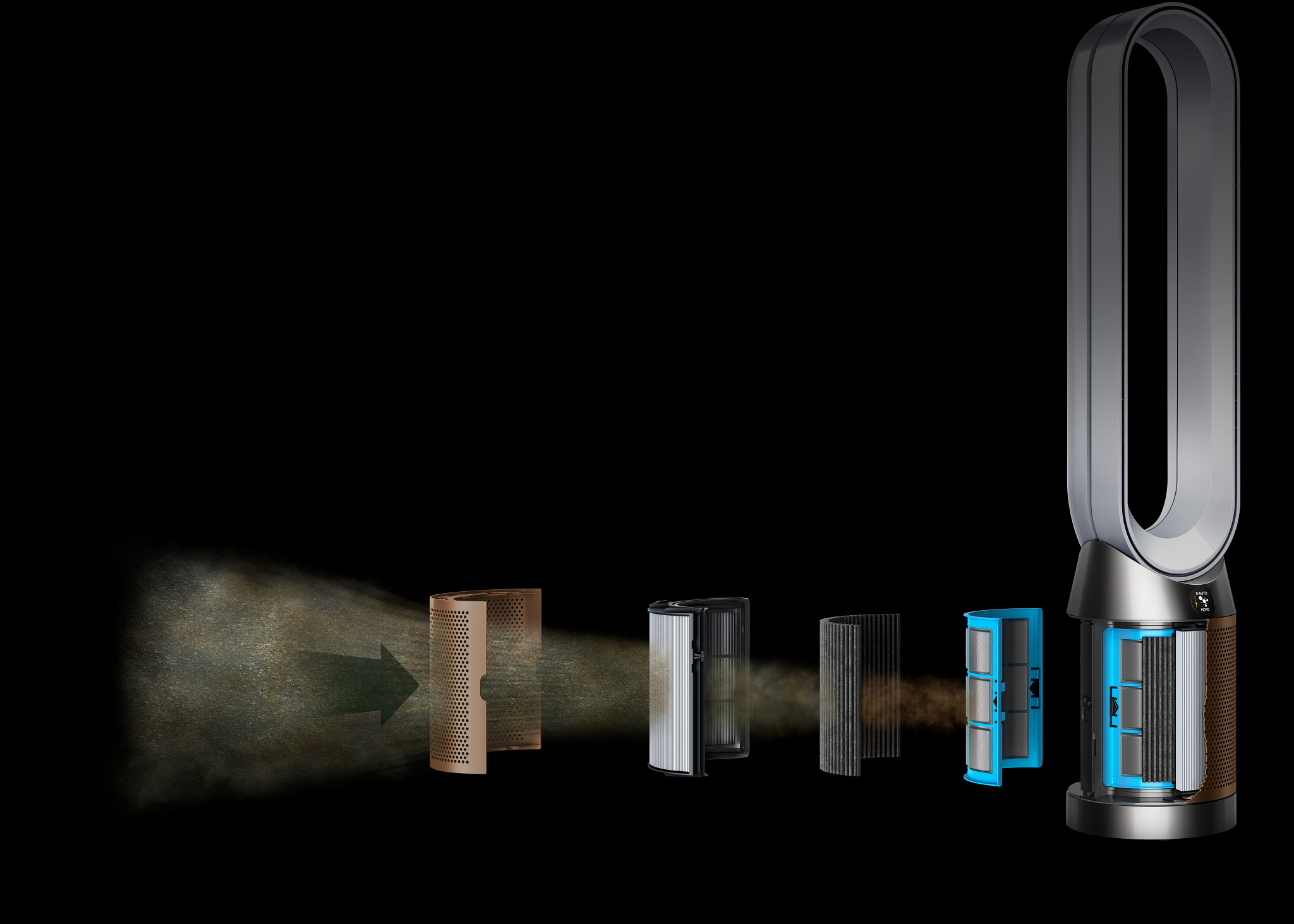 While other gel-based formaldehyde sensors can deteriorate overtime and can get easily confused with other VOC pollution, Dyson's new solid-state formaldehyde sensor works alongside the brand's unique algorithm to precisely monitor formaldehyde levels – while intelligently ignoring other gases which are picked up by a dedicated VOC sensor.
This new sensor, made using an electro-chemical cell, also doesn't dry-out over time and lasts the lifetime of the machine – unlike its competitor's gel-based sensors, which can dry up within three years.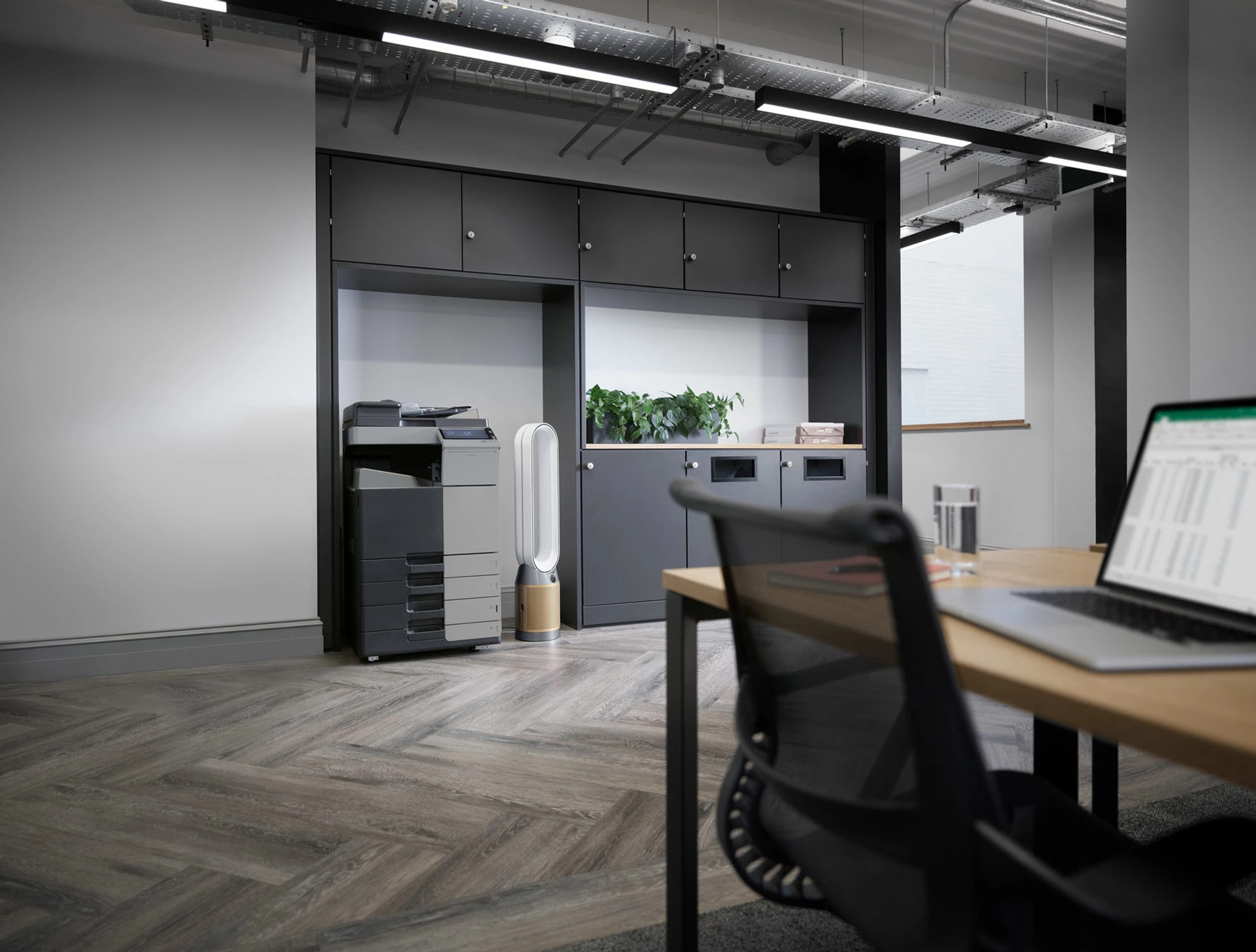 The engineers at Dyson have also re-engineered the machine airflow pathways to achieve fully-sealed HEPA 13 standard filtration. This means that it doesn't just ensure that no air bypasses the filter, but it also blocks any potential leak points through which dirty air might enter the airflow. This results in the removal of 99.95% of particles as small as 0.1 microns.
Improvements of the airflow journey have also made the new Dyson Pure Cool and Dyson Pure Cool Formaldehyde 20% quieter – without having to compromise on purification performance. This was achieved by widening the aperture (the slot in which the air exist the machine), and improving its geometry.
The new Dyson air purifiers are also engineered for real spaces. It uses Dyson Air Multiplier™ Technology to project purified air into every corner of the room. The machines also feature Auto Mode, which enables the purifier to maintain a preferred room temperate and air quality levels, while the machine can be entirely controlled by the Dyson Link App and activated by voice control.
Other features include a Night Mode, which uses a dimmed display and quieter settings; pre-set intervals ranging from 15 minutes to 9 hours; and a magnetised remote control that can be stored on top of the machine.
The Dyson Purifier Cool is priced at RM2,899 and comes in two colourways of White/Silver and Black/Nickel. As for the new Dyson Purifier Cool Formaldehyde (which comes with formaldehyde sensing and capture), it's priced at RM3,199 and comes in two colourways of White/Gold and Nickel/Gold. All Dyson Purify machines have a 2-year parts and labour guarantee. Check them out at the Dyson Demo stores at The Gardens Mall and Mid Valley Southkey, or visit the official Dyson website.
Photos: Dyson Malaysia