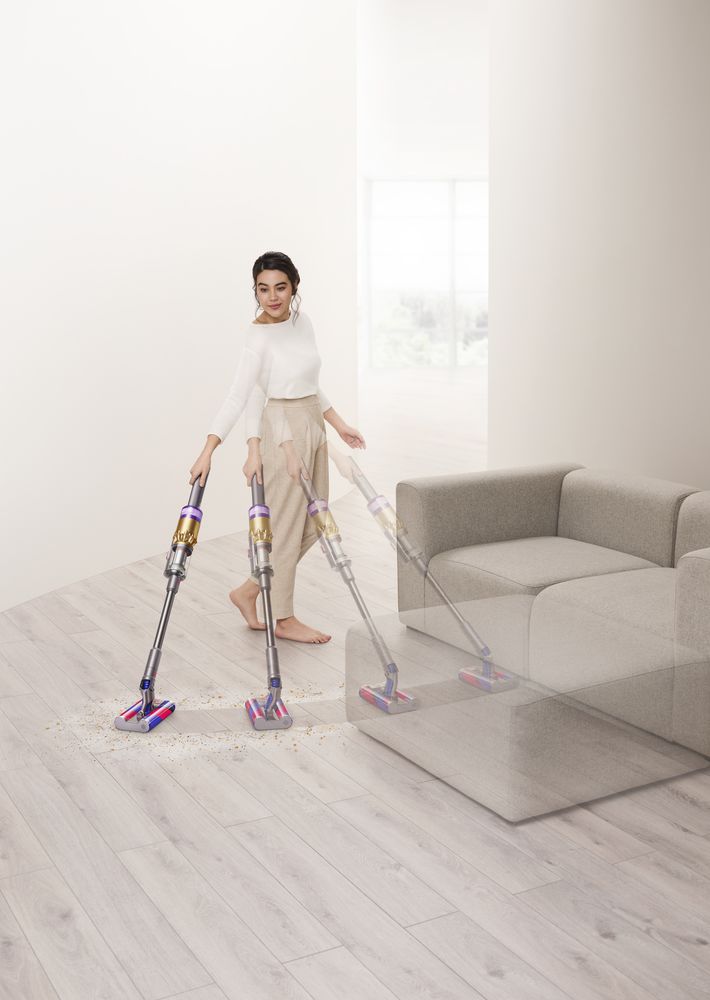 We've had to learn to be adaptable, flexible and pivotable under incredibly tight circumstances this past year and a half; it's about time our technology learnt along with us.
Leading the way is Dyson that may have just unveiled a brand new way to clean with a vacuum unlike any of its predecessors. The Dyson Omni-glide+ is a new compact cord-free format engineered for city living, being able to clean in all directions – forwards, backwards and side to side – with a first omnidirectional cleaner head that effortlessly maneuvers around obstacles and into tight spaces to pick up debris both large and fine.
Made for daily cleaning in city homes of hard floors, tight space and difficult nooks and crannies, meet your new best friend that will go where no other vacuums have gone before.

Up in a straight line
The  Omni-glide+ comes in a brand new in-line format that positions the separation system, motor, filter and handle all straight in a row, enabling the machine to lie flat on the floor and clean tight spaces such as under the bed or the sofa. With this new format, the engineers had to design a machine that had the core Dyson technologies – including a Dyson Hyperdymium motor – concentrated and rearranged in-line but still able to achieve no loss of suction, and spins at up to 105,000rpm. Dyson engineers have also maintained the Dyson five-stage filtration proprietary technology, even in this compact format, which ensures the machine can efficiently suck up fine dust hidden in those hard-to-reach places and capture 99.99% of particles as small as 0.3 microns, while expelling cleaner air.

Side to side and all around
Picking up the nasties from large debris to fine dust particles is the first omnidirectional Fluffy cleaner head that floats on four 360° stabilising castors, allowing it to glide anywhere and everywhere. The castors' height and placement were engineered to ensure minimal resistance – whether rolling forwards, backwards or sideways. Sealed ball bearings also allow for a smooth change of direction and minimise build-up of dirt.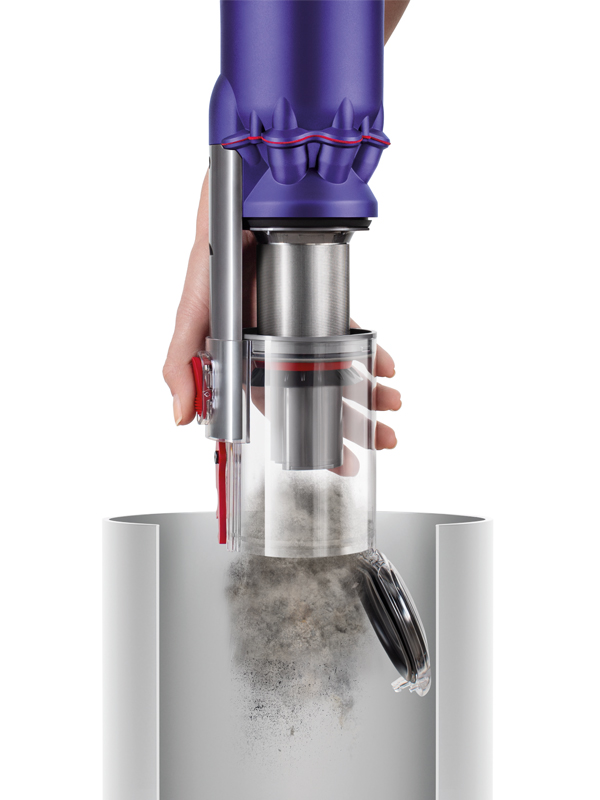 Down-low on the dirt
After it's cleaned up your space, cleaning the Omni-glide+ is equally fuss-free and hygienic with its straight, slim bin that comes with an injection mechanism with a rotary catch. At a push of a button, the dust is driven out in one swift motion and a silicone collar wipes down the mesh shroud to expel remnants of dust without dirtying your hands. Maintaining is even easier with all washable components including the bin, filter, brush bar and all tools without electronic components.

Flexible, functional, feasible
On a single charge, the Omni-glide+ enables up to 20 minutes of cordless run time. Should you need to swap the battery out, the process is also just as simple with a click-in structure for removal and replacement at the press of a button. Once all is cleaned– your home and the Omni-glide+ – just easily click it back into the wall dock that holds it in place upright while charging it for your next use.
The Dyson Omni-glide+ cord-free vacuum cleaner is priced at RM2,199 and is available for online purchase at www.dyson.my.
(Photos: Dyson)