Dyson fans, rejoice! The beloved appliance brand unveils its first all-in-one wet-and-dry cordless vacuum cleaner. Engineered by Dyson to solve the challenges with existing wet-and-dry formats, the latest V12s Detect Slim Submarine provides users with a multifunctional and versatile cleaning solution, to remove dust, spills and stains, all-in-one machine. 
The Submarine is its own attachment that includes a motor-driven microfibre roller head and two chambers: one that pumps clean water onto the roller and one for waste. It's a dream situation for spills of all kinds – even dry ones – and will practically eliminate your need for a traditional mop. It features an impressive "eight-point hydration system," which releases 17 millimeters of water every minute through the microfibre roller. This is meant to ensure your floors are thoroughly cleaned, without sustaining excess water in the process.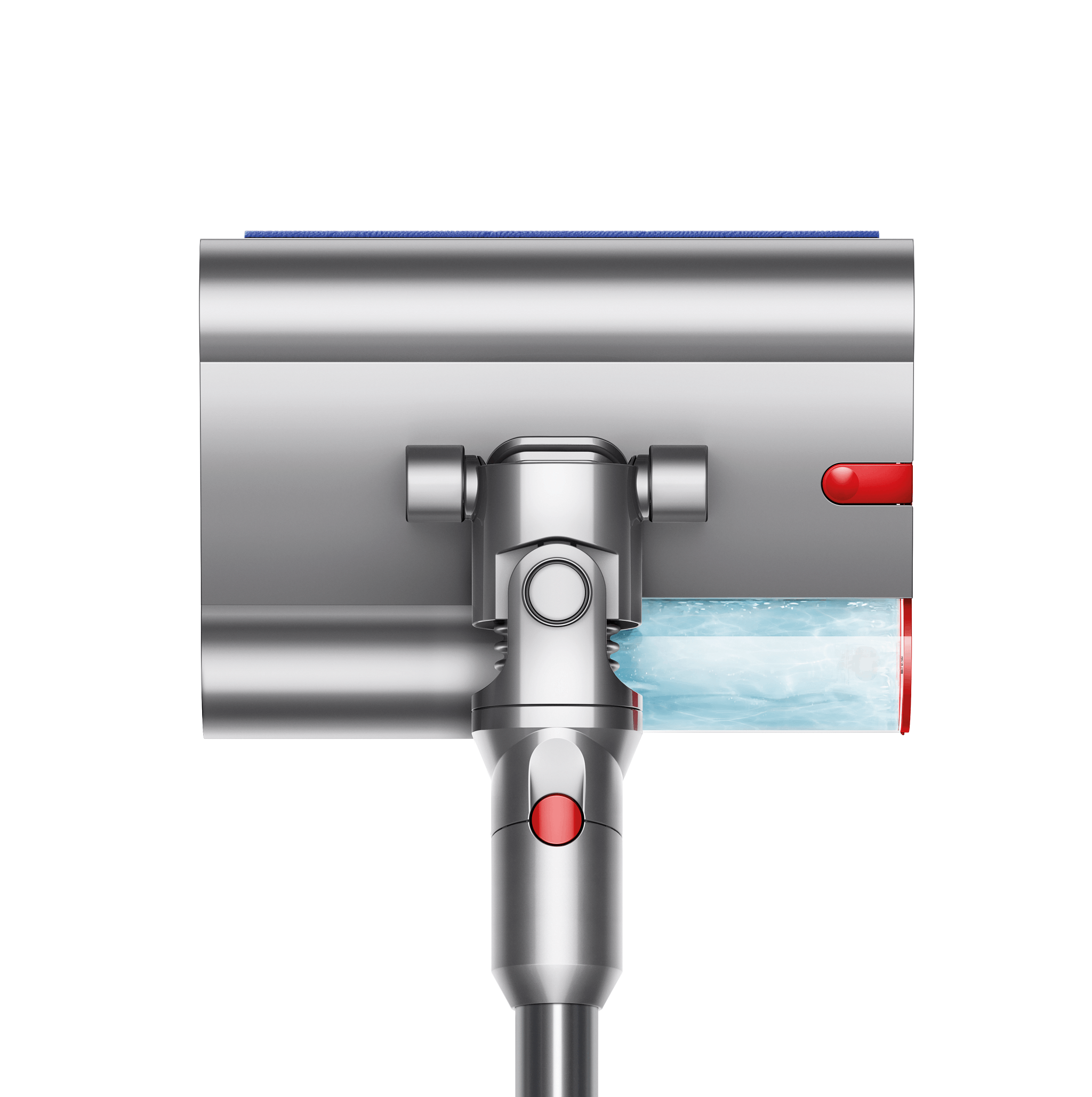 Designed with typical efficiency in mind, the water tank is just 300ml in size, but it'll cover 110m2 – so it uses just the right amount of water. Water is pressurised as it goes onto the microfibre roller so it is evenly distributed. A slightly larger 360ml dirty water tank makes sure no debris gets back onto the floor.
Charlie Park, Vice President of Floorcare R&D at Dyson says, "Existing wet cleaning formats are commonly met with owner frustrations; largely around maneuverability, maintenance and pick up performance. Our solution solves these challenges and provides users with a multifunctional, compact yet powerful vacuum that takes deep cleaning to the next level."
"The launch of our first all-in-one wet-and-dry machine is an important step in Dyson's commitment to improve everyday lives, and create cleaner, healthier homes. For the first time, we're combining our dust illumination and sensing technologies, anti-tangle for soft furnishings and carpets alongside our new wet roller head to wash hard floors."
The Dyson V12s Detect Slim Submarine cordless vacuum cleaner is available at the website, Dyson Demo Stores and authorised retail partners at RM4,499 (for the Dyson V12s Detect Slim Submarine), and RM4,899 (for the Dyson V12s Detect Slim Submarine Complete – an exclusive for Dyson Demo Stores and www.dyson.my). 
*For a limited time, save RM900 and own the new Dyson V12s Detect Slim Submarine Complete at RM3,999, when you trade up your old Dyson vacuums at any Dyson Demo Store and Dyson Service Centre today. T&Cs apply. While stocks last. 
Photos by Dyson.