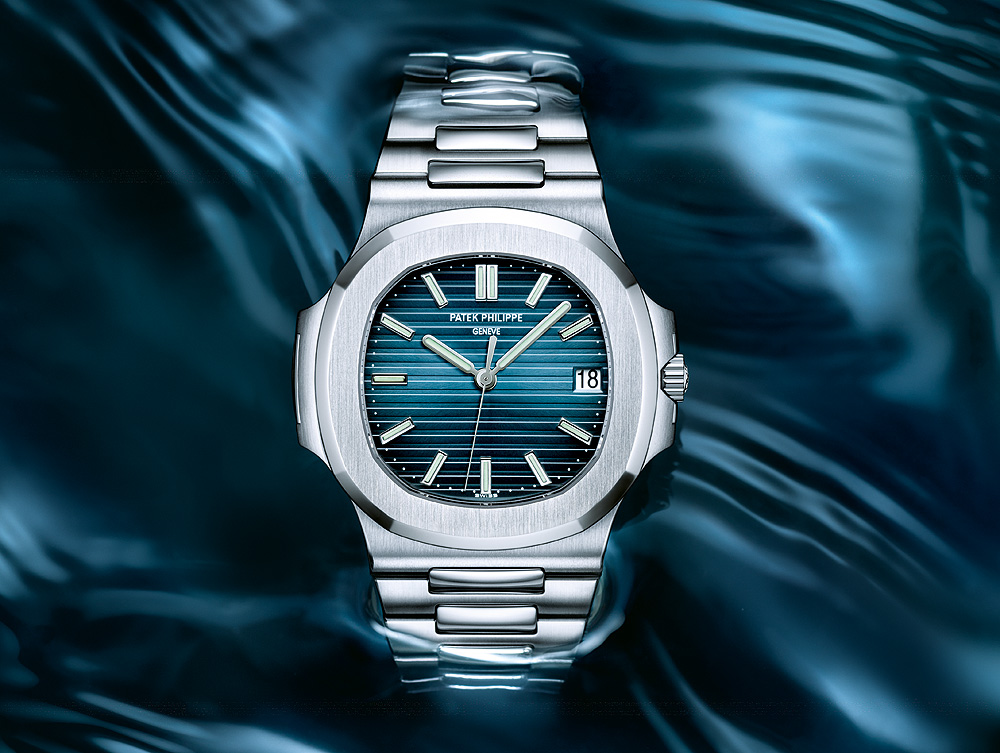 After more than a month of speculation, the watch world finally got the news it's been dreading: Patek Philippe has confirmed the discontinuation of its stainless steel blue-dial 5711/1A-010 Nautilus.
One might think it's not big a deal considering it's just a stainless steel iteration of the Nautilus that's being discontinued (the rose-gold version is still available) but the 5711 is an icon of its own.
Word on the street is was that the waitlist for it was ten years long, such was how popular the model was amidst rising demands for steel sport watches. In fact, about 30% of Pateks are made in stainless steel per year and the Nautilus leads the pack.
If you still don't get it, come along for a little trip down memory lane of the 5711.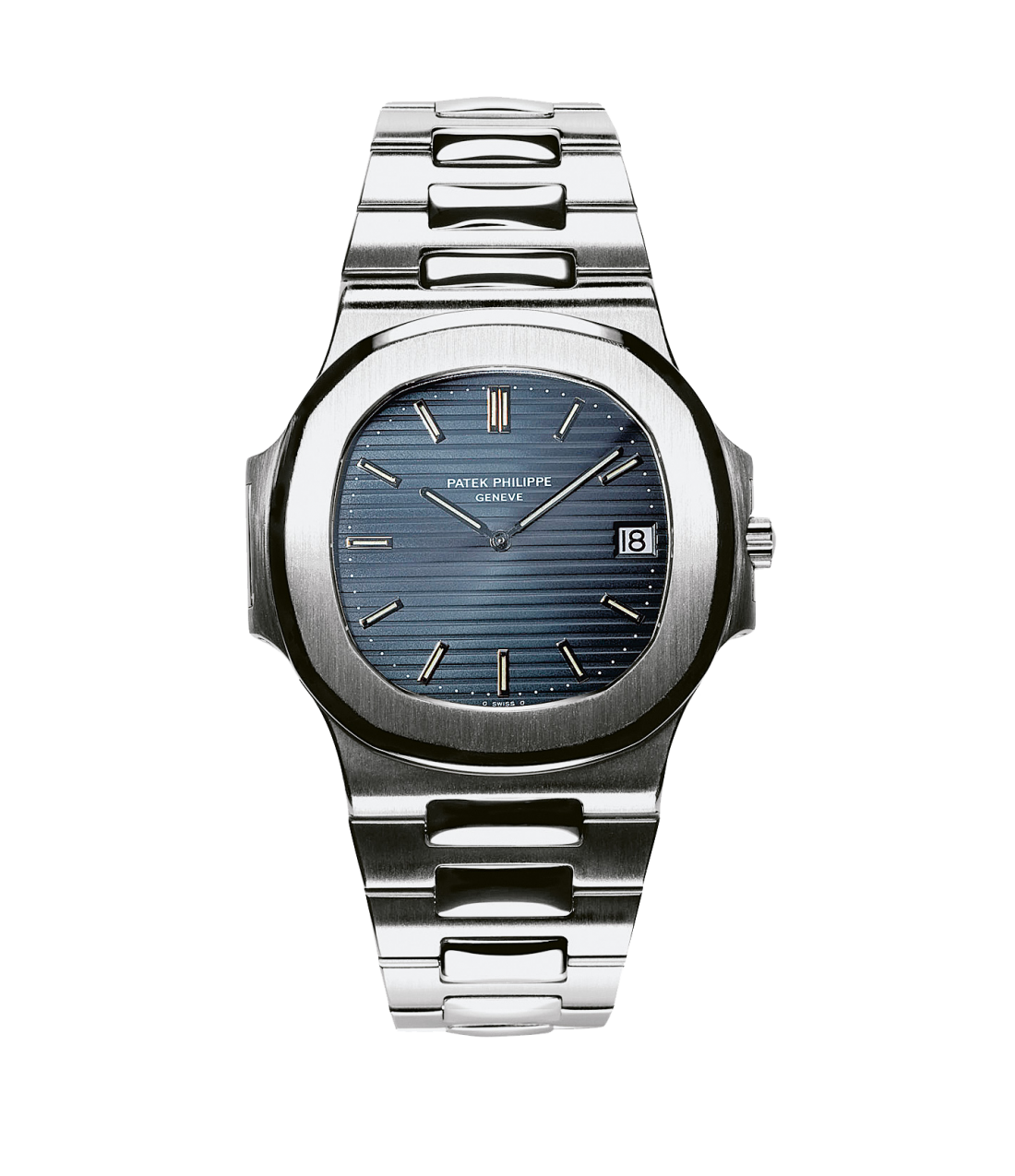 1976
The idea of the Nautilus was birthed by Gerald Genta, who also designed the Royal Oak for Audemars Piguet, in 1974. He sketched it based on inspiration from a ship's porthole for the case's unusual shape that features a rounded octagonal bezel that's neither round or rectangular with sides that curved outwards. A dial embossed with horizontal grooves and its integrated metal bracelet made it one of the most recognisable watches in history. Its large size of 42mm also stood it out ahead of its time. Despite being a maison that created mostly high complication watches like perpetual calendars and minute repeaters from only sophisticated materials like gold, Patek Philippe decided this uncharacteristically sporty timepiece would be a great addition to what it has to offer and premiered it to the world two years later in 1976 as the Nautilus, named after the submarine from Jules Verne's classic novel 20,000 Leagues Under The Sea.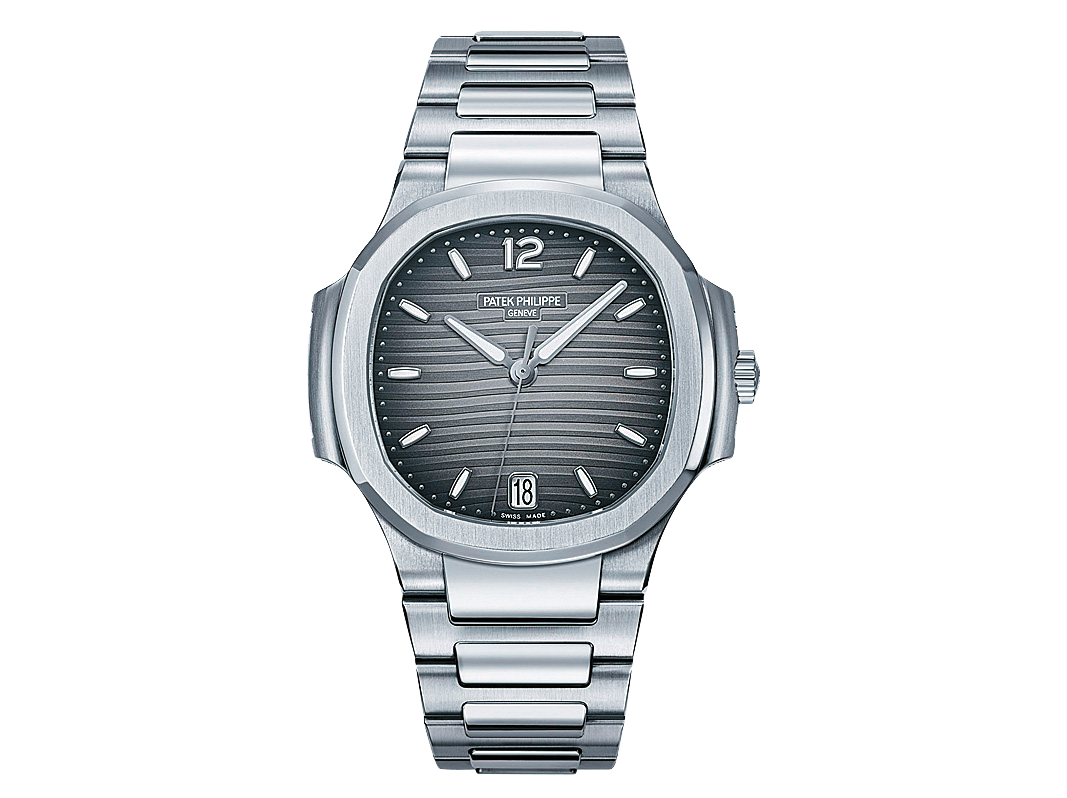 1980
Pick-up for the Nautilus was slow at first, but things took a turn in 1980 when Patek Philippe introduced a ladies' Nautilus with a quartz movement followed by a mid-sized men's version that's only 37mm.
1996
Patek Philippe released a model with Roman numerals and a smooth gold dial, doing away with the signature horizontal grooves. Gold versions, inevitably, came about soon after.
1998
Patek Philippe introduced a Nautilus with Roman numerals and a power-reserve indicator, Reference 3710, in its original 42mm size.
2005
Patek Philippe added more frills to the Nautilus with the Reference 3712 that came with a power-reserve and moonphase indicators as well as a small asymmetrical  pointer-date display.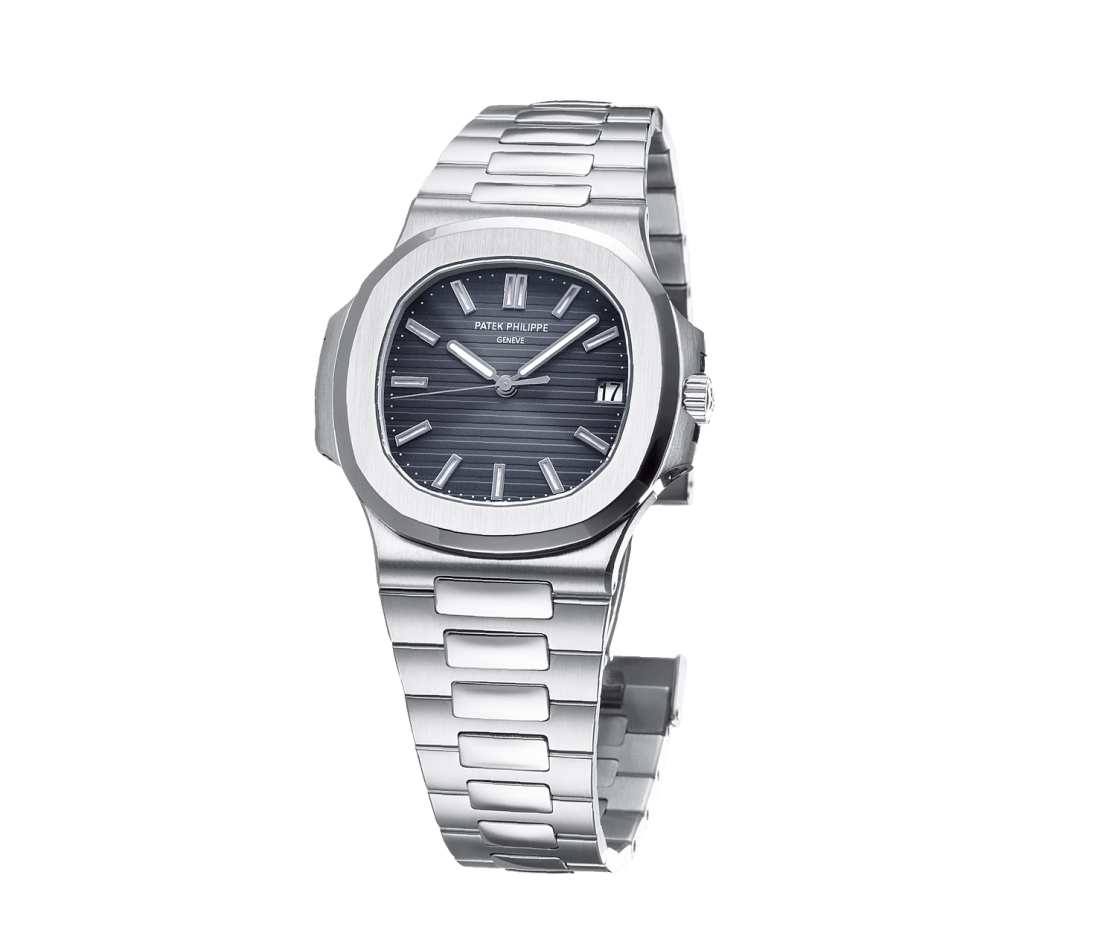 2006
For the 30th anniversary of the Nautilus, Patek Philippe redesigned the collection to give it a rounder case and modified the case design so that it no longer has to be made of combined base and mid-section with a top. It now had a classical three-piece structure, the "ears" attaching ithe bezel of the mid-section rounded off and the movement could be viewed through a transparent caseback.
It is based on this redesign that the 5711 was born, introduced in the same year with a 43mm diameter case, making it bigger than the original Nautilus by 1mm. It met the world as a classic three-hand watch in steel with a steel bracelet and a black-blue dial. Powered by an in-house Caliber 315 S C with a central mounted oscillating weight, it is a proud successor of the original model while bringing an extra central sweep second  hand.
This is the icon we know today with the 10 year waiting list and which secondhand prices easily demands 50% more than new. It spun off a collection of cufflinks with the watch's iconic shape, its two "ears" and horizontal stripes in black-blue under a sapphire crystal.
This was also the year the Nautilus Chronograph came to the market with newly developed Caliber 28-250 C, Reference 5980, which is currently available only in rose gold and in two-tone steel and rose gold. It was not only a chronograph, it also came with a rapid advance date, combined minute and hour counter and flyback functions for the direct resetting of the running chronograph.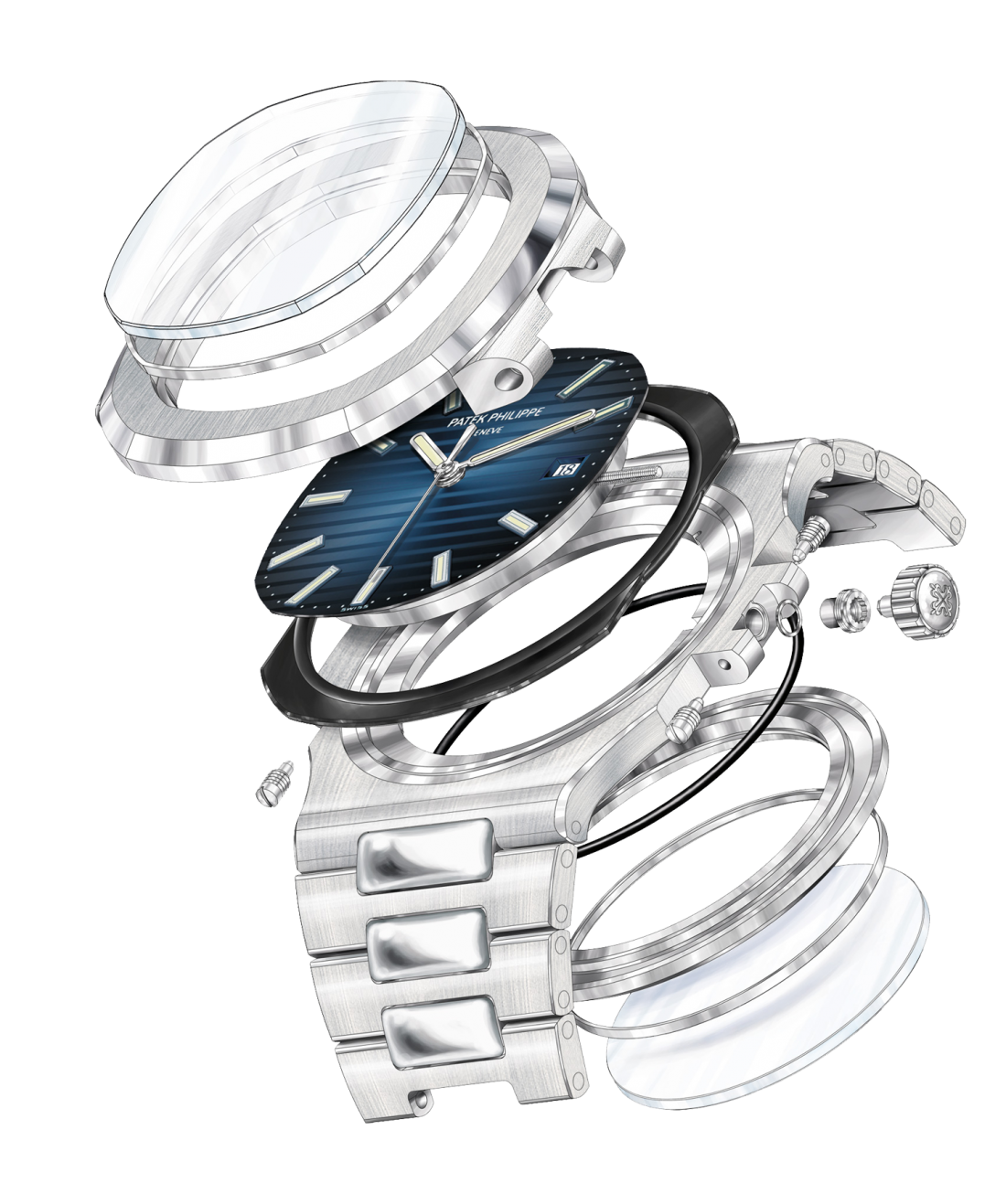 2016
For the 40th anniversary of the Nautilus, Patek Philippe introduced two limited edition models – a platinum version of the Reference 5711, limited to 700 pieces, and a chronograph version in white gold and larger 44mm case, limited to 1,300 pieces. Needless to say, they were quickly sold out.
2020
Patek Philippe revealed at Baselworld the first perpetual calendar Nautilus, Reference 5740, the first Grand Complication in the Nautilus range. It is also the thinnest perpetual calendar currently produced by the manufacture at a mere 8.42mm with 18k white gold gold case measuring 40mm in diameter.
2021
With the official announcement of the 5711 discontinuation, hopefuls are looking forward to perhaps new iterations while classicists believe the manufacture had decided to pull it from the market while it was at a high. Until we hear more, here's one last toast for the 5711/1A-010.
Learn more about Patek Philippe and the Nautilus at the official website here.
(Photos and source: Patek Philippe)