This month, the House of Dior's historic first boutique at 30 Avenue Montaigne in Paris' eighth arrondissement had its grand reopening after a transformative two-year renovation.
For over 70 years, the hôtel particulier witnessed the House's iconic collections come to life within its walls. It wasn't long before the address became known an emblem for Parisian elegance and French haute couture. Now, the reinvented building unites the best of savoir-faire, gastronomy and culture, housing a boutique, a restaurant, and a gallery dedicated to Monsieur Dior himself across its 10,000 square metre space.
As a tribute to the legendary address, Victoire de Castellane designed four unique pieces of fine jewellery and two stunning Dior Rose watches, along with an exclusive new white gold and diamond creation for the Rose des vents line.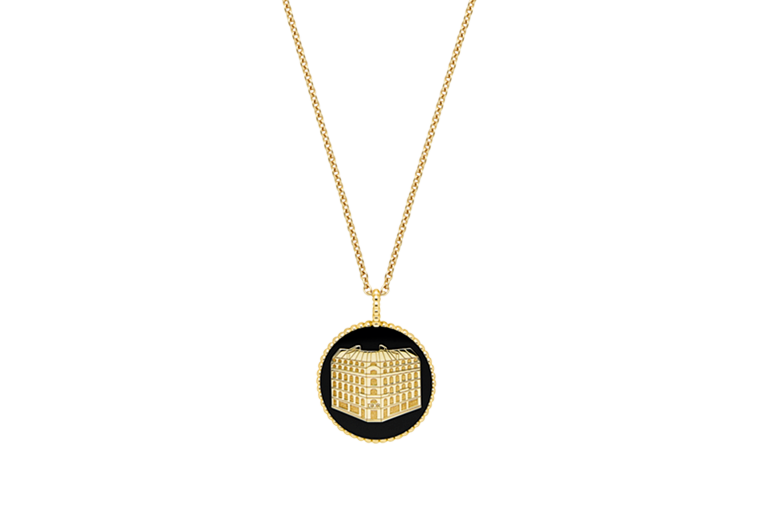 The immediately recognisable facade of 30 Montaigne is prominently showcased on a yellow gold pendant and a gold and onyx medallion, the latter of which also features Christian Dior's cherished lucky star motif on the back. 
On the limited edition La D de Dior watch, a hand-painted illustration of the flagship building illuminates the dial, which is encircled by a precious diamond-set bezel.
The second timepiece, the La D de Dior Précieuse à Secret Rose Mantique, is adorned with a dazzling arrangement of blue and pink sapphires, which cover every component from its bracelet and dial to its swivelling cap.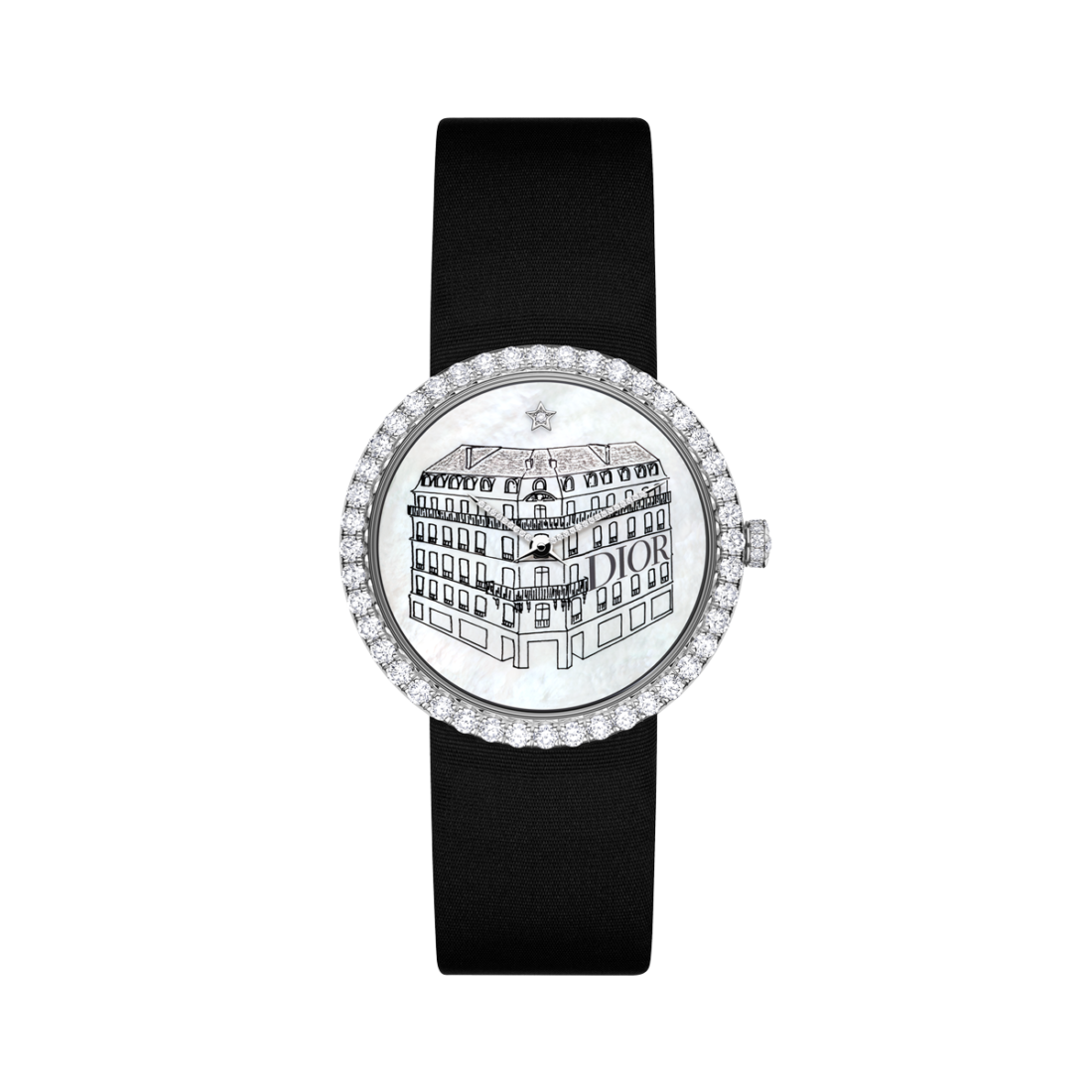 Finally, new white gold and diamond ensembles from the Archi Dior collection, such as the Milieu du Siècle necklace, bracelet and earrings, are currently being previewed at the newly reopened 30 Montaigne.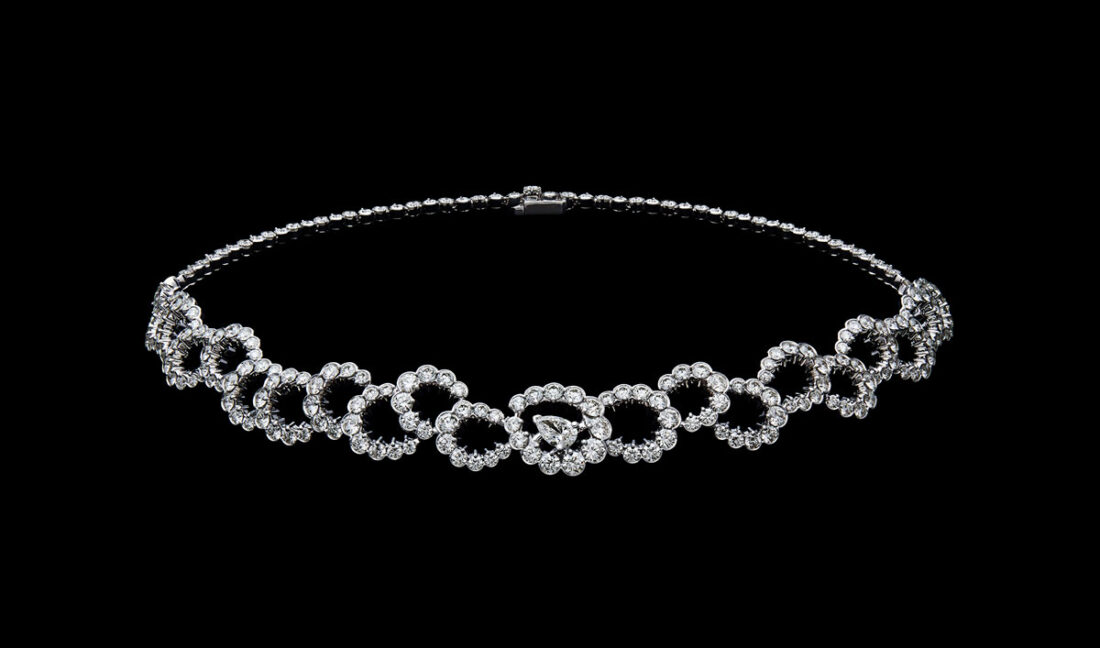 For more information on Dior's 30 Avenue Montaigne boutique, visit dior.com
Source: Dior