Yassif Nagim and Didie Nasir's 10-year marriage isn't always a bed of roses, but it's given them two sons and a brainchild, Dynamics Inc. – and they couldn't be prouder.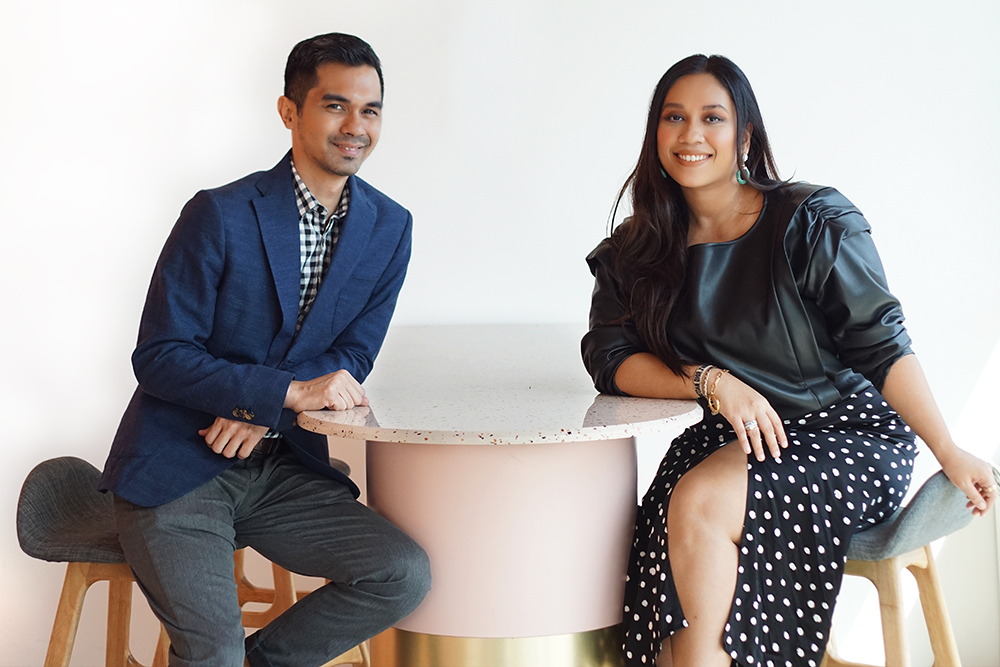 When Didie Nasir first asked her husband, Yassif Nagim Mustafa, if he would like to start a business venture together, he didn't respond immediately.
"Obviously, you have to go through the motions of what you're getting yourself into if you go into business with your wife," the law graduate laughs at the recent memory.
Having dabbled in various trades from securities management to information technology, the self-professed analytical introvert had always welcomed challenges – but the prospect of working with your wife of nine years (at the time) was something else altogether.
On the other hand, it wasn't exactly a no-brainer for Didie either. After a decade of experience as an entrepreneur, she had hit a crucial roadblock in the tumultuous journey then.
"When Dynda didn't take off, I took it quite personally and it got me into depression," she recounts of her first resortwear label startup. "That's when he took me to New York to be inspired again and that's how I started Dida."
Calling it her pride and joy, Dida was a success story in the local beauty scene, boasting a 7-figure revenue within two years of operation. A fallout with her former business partner late 2018, however, left her in the same spot as her former 'failure'.
Determined not to let the situation get the best of her, she made the conscious decision to channel her energy into something new.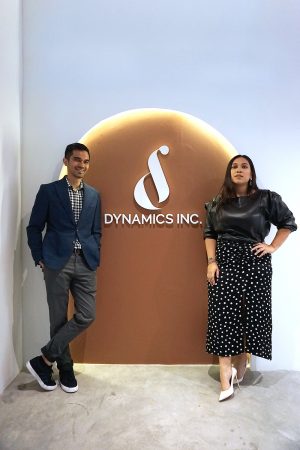 "I knew that if I came back into this (beauty) industry, I would have a bit of an edge, but I can't do things the same way," she explains.
"It just came to me that my husband is very tech-savvy and in this modern day, we need that kind of element in business, so I literally just told him, 'I need a tech person. I don't know what it is, but I just have this instinct that I feel like I need you to come over'."
Ironically, she had previously declared to her late mother-in-law that she would never get into business with Yassif, lest it causes a rift in their relationship.
"But you know what, we fight anyway, so we might as well get paid for it," she jokes on hindsight, "If you can't trust your husband, who else can you trust?"
When he finally agreed two weeks later, they still didn't have a concrete idea of what the business would entail. But with sheer faith (and after a whole lot of brainstorming sessions), they co-founded Dynamics Inc. in August 2019.
Embarking on a new adventure
As we sit down for our interview in their new office, it's clear that Didie (chief executive officer of Dynamics Inc) and Yassif (chief operations officer) are already chasing big dreams.
"We call ourselves the tastemakers and brand managers," the determined lady boss confirms our observations. "We would like to conquer Southeast Asia and how we do this is through our portfolios and our initiatives."
The former focuses on brand creation, product development and strategic marketing; whilst the latter is aimed at building innovations and ideas that elevate the consumer retail experience.
"The name Dynamics was intentional, because we wanted to be a force of change. Slowly but surely, we hope that Dynamics will be that change in the landscape of consumer retail – how things are being experienced, the brands that being produced and the quality of products," she elaborates.
In terms of who brings what to the table, their personalities speak for themselves.
"She's very creative and decisive, I'm more cautious and analytical, so we balance each other out in that way," Yassif lets on. "She sees more to the business and entrepreneurial side of things while I focus on innovation."
"We call ourselves the tastemakers and brand managers." – Didie Nasir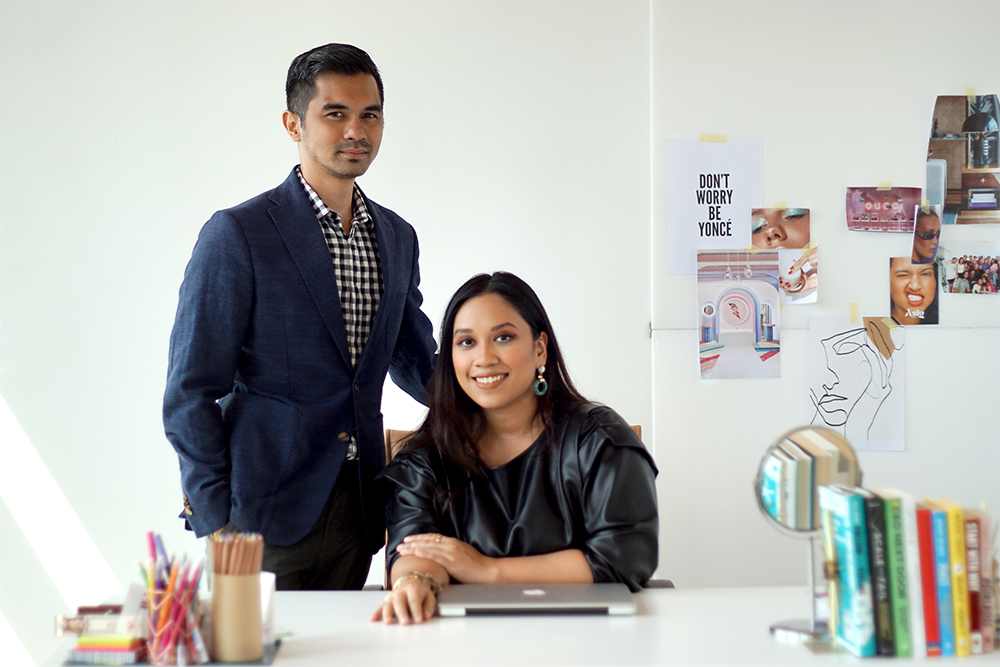 Since launching, the company has unveiled the first brand under its portfolio: Asly Beauty. Created in partnership with local TV host and fellow entrepreneur Yaya Zahir, the new cosmetic label – which Didie calls an extension of Yaya's existing Asly clothing line – has fruitfully taken off with two lip collections to date.
For Yassif, this was his first taste of success as an entrepreneur.
"When you don't have any expectations, you're always surprised," he offers. "Our product was given to Anna Kendrick and Justin Timberlake in an interview yesterday so that was a surprise and we celebrated this milestone."
The Asly Beauty pop-up store in Lot 10 last December was another achievement for the small team of eight and the first of many initiatives to come. According to Didie, a brunch masterclass and the launch of a new brand outside of the beauty segment are among projects in the pipeline.
"We really just want to focus on elevating the consumer experience. We're urbans, so we're fortunate enough to travel out and experience things but there are so many other people who wish they could do that," she says.
"We want to create that here and give them that experience. We want to educate people that local products can at the same standards as international brands."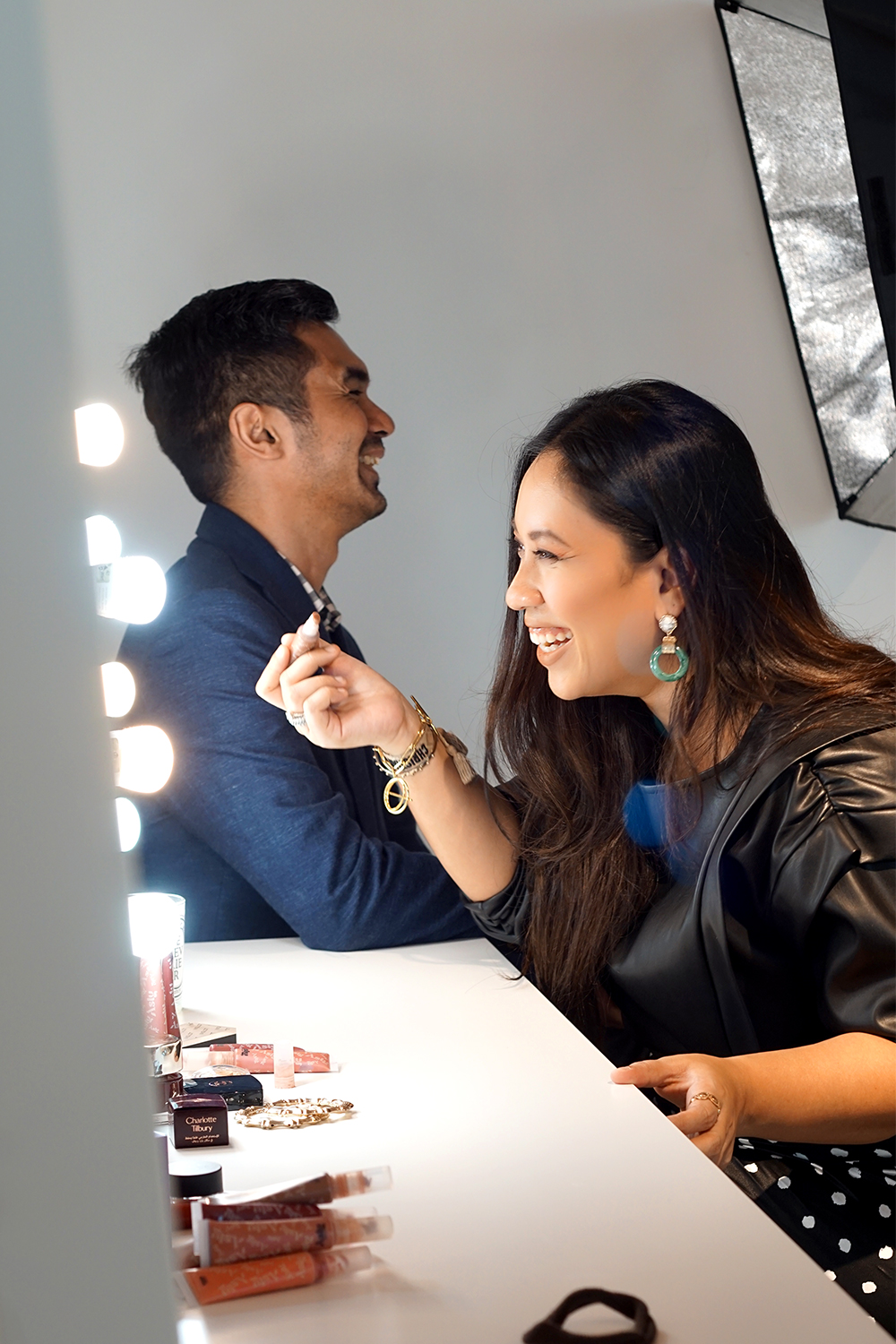 A decade of love and friendship
Though still in the early stages of their journey as business partners, Didie and Yassif proudly celebrated their 10th wedding anniversary at the turn of the decade.
"To be honest, I was expecting this whole grand thing," Didie, the more outspoken of the two, tells candidly. "But when we took a step back and looked at all the things we have achieved together as a couple, that was when I felt overwhelmed with joy."
"And gratitude," Yassif picks up, adding, "When we first got married, I couldn't give her the perfect wedding but I promised her that we would build a life together."
Judging by the way they poke fun at each other throughout our interview and their affectionate posts on social media, one might not expect that the couple had met on a less-than-promising blind date ("I kind of grilled her over her grades"; "he was very uppity"), much less went through three breakups before they got married.
"I had come to the conclusion after three breakups that she always pushed me to be the better version of myself." – Yassif Nagim
Nevertheless, her ability to make those around her laugh; his ability to make her feel comfortable in her own skin; and their deep friendship combined ultimately won each other over.
"I had come to the conclusion after three breakups that she always pushed me to be the better version of myself – which is not easy because naturally as a man, we're all very egotistical and we all think we're perfect but we're not," he unabashedly admits.
"That made me realise that if I wanted to achieve my ambitions and my goals, she'll be the perfect life partner."
With a decade of friendship, two beautiful boys and a third 'baby' in Dynamics Inc. to boast about today, they are the very definition of a power couple.
On what they've learnt about balancing these different areas of life, Didie replies, "Sometimes you can have it all, sometimes you can't. It depends on what stage you're at. When things are a bit more serious [at work], then you can't and that's something that you have to be okay with."
As for the most fulfilling part of the journey, Yassif says, "When you watch other people and the kind of happiness that they have when they see their work – that's very rewarding on a daily basis. But for me personally, selfishly, it's the fact that we're always learning that I find very rewarding.
"I know, I guess by sheer faith, that we're actually going to get there together. You have to be a little bit crazy to do all this – not too crazy, but a little bit," he smiles.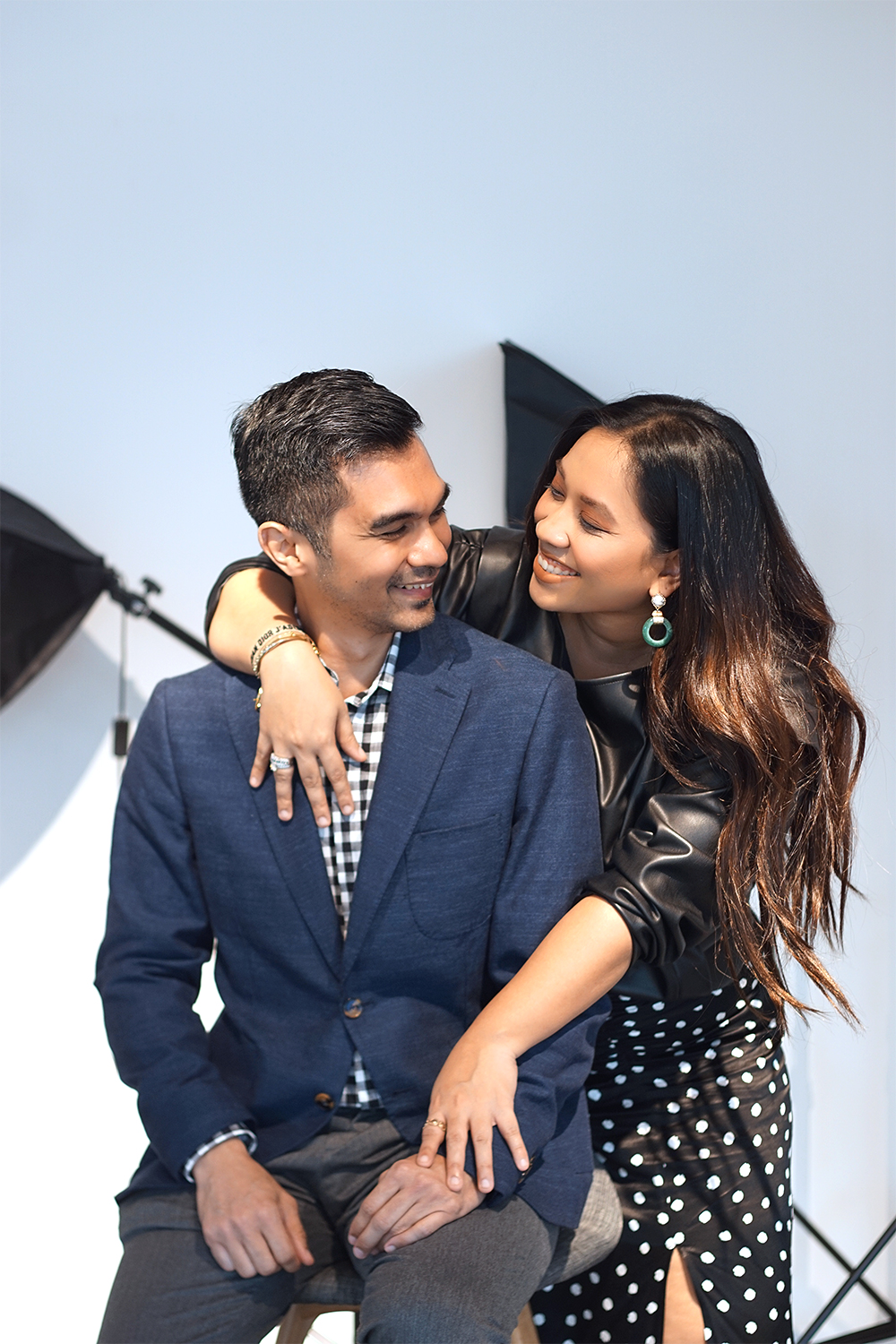 Photography: Anson Siau