It may be underrated, but we think it should be your tipple of choice.
Think of champagne and glimpses of romance, celebration and luxury come to mind. A cold flute of Delamotte champagne embodies exactly that with its well-balanced, slightly spicy, citrus flavours. While more popular brands like Moët & Chandon seem to dominate the limelight, perhaps it is time to get to know the less known Delamotte.
So why choose this bottle which you may never have heard of? We give you five reasons why you should.
Notable heritage
View this post on Instagram

Delamotte was founded in Reims in 1760 by François Delamotte, a vineyard owner. It is the fifth oldest house in Champagne, with more than 250 years old of history. It produces about 800,000 bottles annually, a small number when compared to other champagne houses that may produce up to 40 million bottles a year! Delamotte produces non-vintage Brut, Blanc de Blancs and Rosé varieties.
Unique blend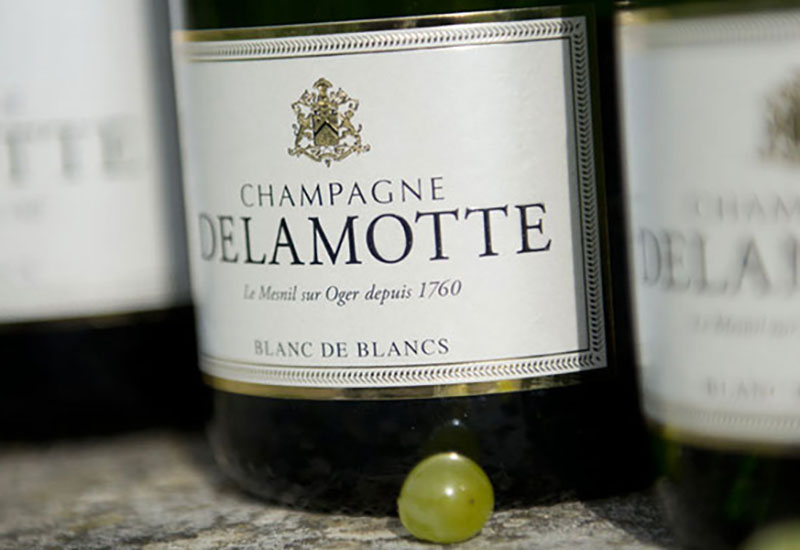 If you are looking for a bottle of bubbly that is deliciously balanced with a soft, fresh aftertaste, look no further. With a blend of approximately 55% Chardonnay, 35% Pinot noir and 10% Pinot Meunier, this champagne is refreshing with a clean and fruity finish. It has hints of citrus, white flowers and lemon peel.
See also: Champagne or prosecco: The difference and why they matter
Long ageing period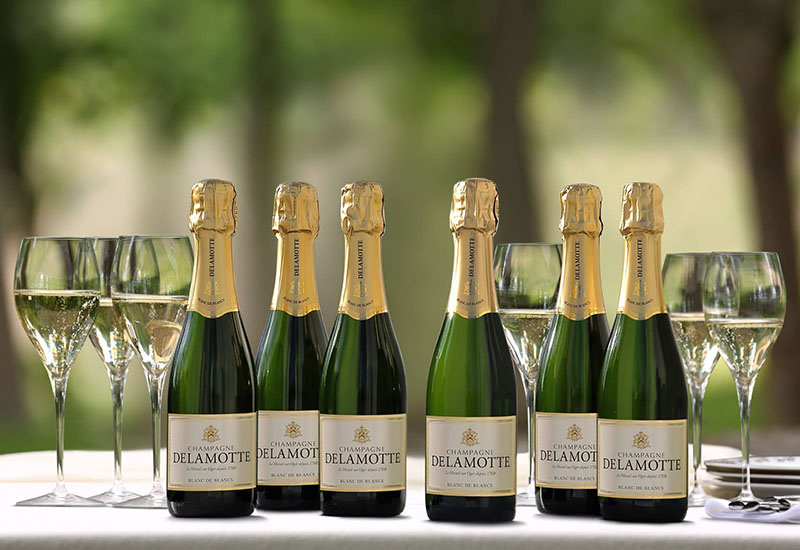 Unlike the usual ageing period for champagne which is usually around 24 months, Delamotte ages their bubbly on the lees for 30 to 36 months. The sur lie ageing (where the wine is kept in contact with the dead yeast cells and are not racked or filtered) gives it the toasty, nutty, warm-bread quality, and a luxurious mouthfeel that sets it apart.
Goes well with seafood
View this post on Instagram

If you don't feel like having sake with a round of sashimi or sushi, the Delamotte champagne will be a good substitute. Its slightly spicy and citrus flavours pair well with the subtle brininess of sashimi and sushi. It also pairs well with most seafood. Think oysters with a flute of this!
Friendlier on the palate as well as the pocket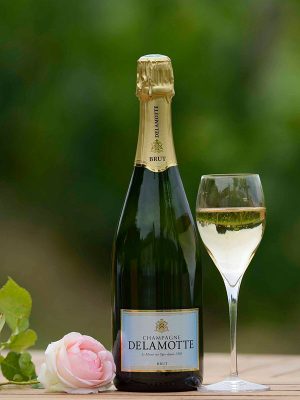 While Delamotte Champagnes are built to age, they are more approachable in both flavour profile and price than many of their counterparts. There is more elegance than extravagance in this bubbly that makes Delamotte a better choice for everyday drinking. This may be the reason why it often goes under the radar, but we think it deserves far more recognition.
Images: Delamotte