Deemples is a mobile application that connects golfers across five countries in Southeast Asia, namely Malaysia, Indonesia, Brunei, Singapore, and the Philippines.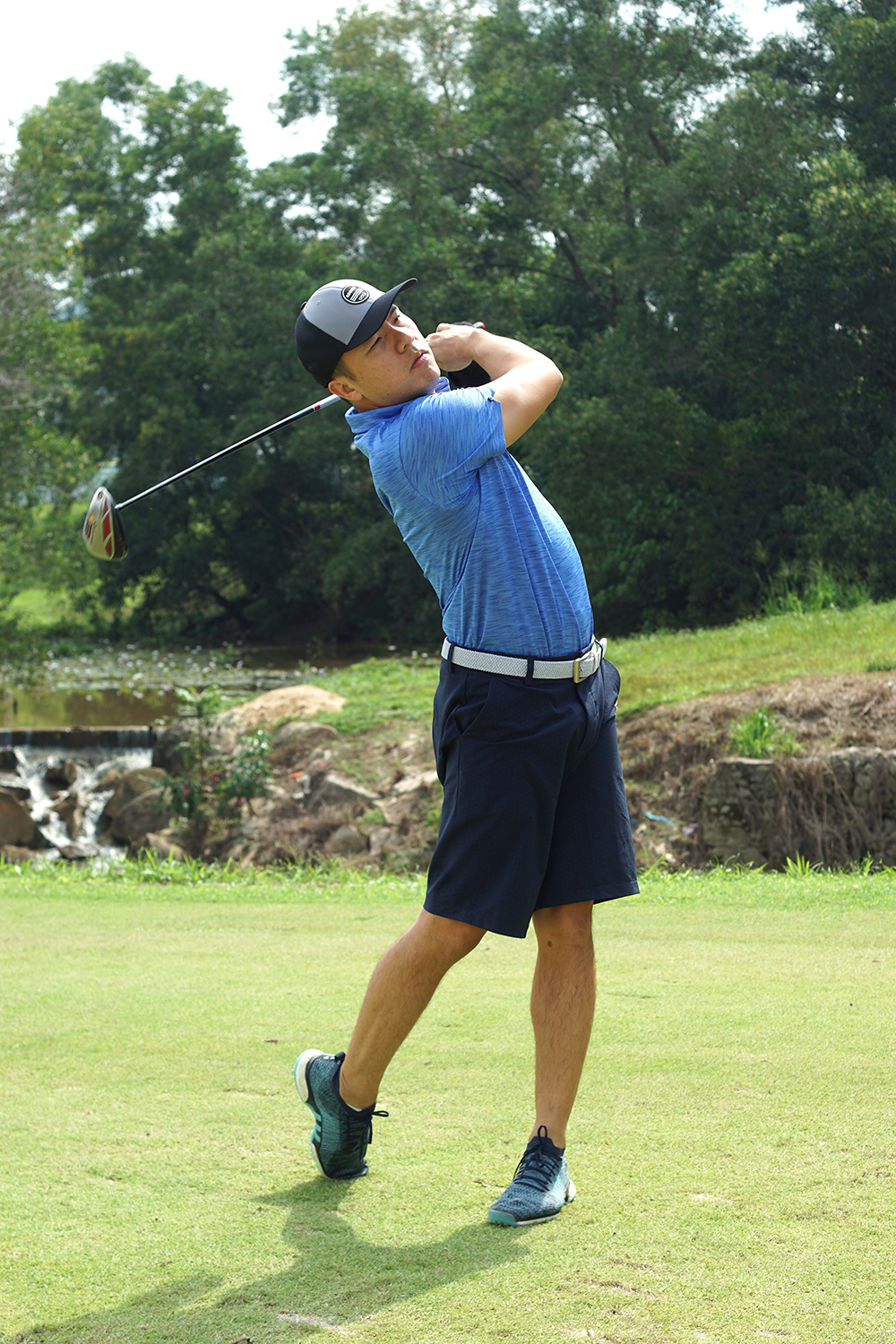 David Wong, like most other successful entrepreneurs, simply wanted to solve a problem. That problem happened to be something as simple as finding people to enjoy a good game of golf with.
"Golf is the kind of game that needs other people to play with. When I started playing golf, I was the only one among my friends who liked it, so it was really difficult for me to find people who liked to play. Even if I could find people to play with, it was difficult to co-ordinate and schedule a time where we were all free to play," David says.
Realizing that there was no direct solution to this problem, David simply decided to create one. Enter: an app for golf known as Deemples.
"So I was searching for a tool that would help me solve this problem. I come from the digital advertising space, so I thought, why not just build it for myself," he says.
Deemples is a mobile application that connects golfers across five countries in Southeast Asia, namely Malaysia, Indonesia, Brunei, Singapore, and the Philippines.
Once downloaded from the App store or on Google Play, users can create a golf game to which they may invite other users who are also searching for golfing buddies. Users may create a game or join an active game – and can even actively chat with other users on the app.
David was previously in the digital advertising industry, having lived in China for four years, and then Singapore for his full-time advertising day job. He began playing golf at the age of 25, when he discovered that he thoroughly enjoyed the game and wished to play regularly.
In 2017, while still in Singapore, working at his full-time job, David launched the Deemples app.
"After 3 months of first launching the app, there were about 2,500 downloads and I was receiving a lot of feedback on how useful the app was in helping people connect with other golfers so that they can participate in a golf game," David says.
David attributes the success of the app to the mixture of having the correct technological and data expertise, a good digital marketing approach – combined with a desire to create a solution to a problem.
Fast forward to 2019 and Deemples now has over 25,000 downloads with an average of 5,000 golfers who use the app on a monthly basis, and David is now committed full-time to making Deemples a further success.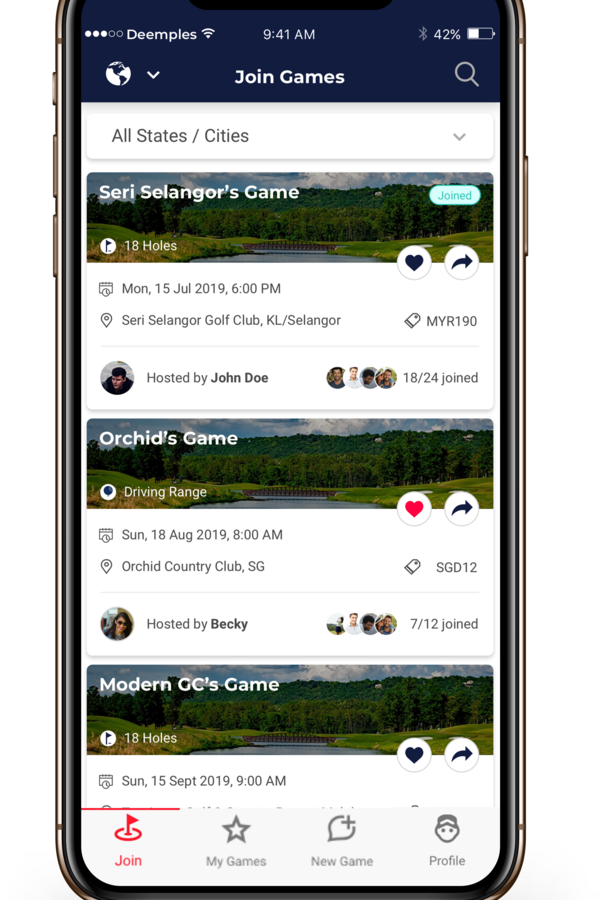 Alternatively, users can also join any of the available games that have already been created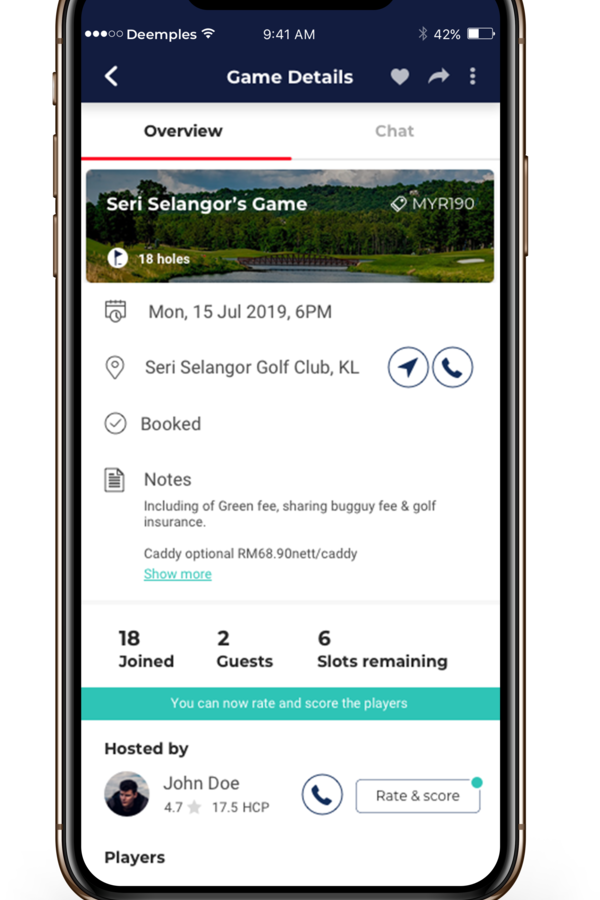 On the Deemples app, users can create a new game of 9 holes or 18 holes and can choose the number of players that can join the game.
(swipe left for more)
Create, Connect, Chat, Pay
How Deemples works is that a user can simply post a golf game on to the app, or join any available games that are already listed. Users can create a game with a choice of their preferred playing date, golf course, tee time, number of players and even green fees.
When asked about direct competitors to Deemples, David is hard pressed to think of any immediate contenders.
"As far as I know, I do not believe there is currently anyone else that is [providing this kind of platform] for golf games at the moment," he says, adding that other applications or programmes mainly facilitate the booking of a golf club for a game, but does not connect golfers in an interactive way.
David explains that unlike other established app platforms like Grab, for ride hailing, or FoodPanda for food delivery, Deemples is the only one in the marketplace so far, which means there are no set guidelines to follow which will ensure its success.
"Deemples is in a small business market that not many big players would want to get into as it may not be worthwhile enough. While this can be a good thing [for Deemples], it also means that we as a platform have no set blueprint to follow."
"For example, when Grab entered the market in Malaysia, users were already familiar with the concept of a ride-hailing app because Uber had done it first – so it was not difficult to get users on board once they understood the concept," David explains.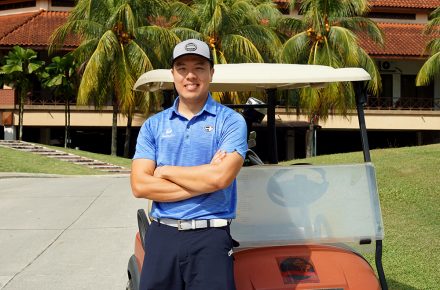 David also shares that Deemples has just rolled out a payment feature – which allows users to make payment through the app for a golf game – just last month. The payment feature is currently in its testing phase and he hopes to roll it out the complete features out by the end of this year.
"The goal for Deemples in the immediate future is to help golf courses secure upfront payments from golfers. Currently, golf courses only receive payment on the day of the game itself, and even worse, if no one shows up, they do not get paid at all. It is a big risk, and it's one that golf courses are actively looking to mitigate, in the same way that airlines, hotels and the rest of the travel industry are doing as well," David says, adding that an eventual expansion of Deemples is also on the cards, to countries with bigger and more mature golf markets such as Australia and South Africa.
Deemples shows no sign of slowing down and neither does David Wong. "There are big plans for Deemples [moving forward]. I think it's important to dream big," David says with a smile.
Deemples is available for iPhone and Android users on the App Store and Google Play respectively. For more information on the Deemples app, click here.
(Photography: Anson Siau)