The Bugatti La Voiture Noire is also known to be the world's most expensive car at US$19 million.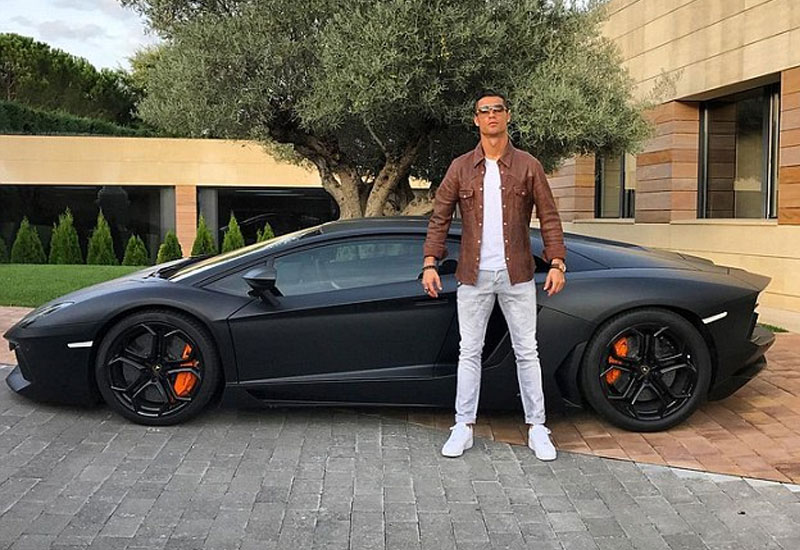 Football superstar, Cristiano Ronaldo, is famous for his skills in scoring goals on the field as well as his penchant for fast cars. Last week, the internet was abuzz that he was the mystery owner of the Bugatti La Voiture Noire.
It does seem plausible given that he earns a whopping £500,000-a-week and that he already owns a Bugatti Chiron. The Chiron sits alongside Aston Martins, Lamborghinis and even a Rolls Royce Phantom, in his garage.

Before the Geneva Motor Show, there were rumours swirling of a one-off Longtail that was said to be built for Dr Ferdinand Piëch, grandson of Ferdinand Porsche and former chairman of the Volkswagen Group.
The La Voiture Noire, which is French for 'the black car', is also known to be the world's most expensive car and was sold to an anonymous buyer before its debut at this year's Geneva Motor Show.
Did he or did he not buy the La Voiture Noire?
But as with all rumours, this one had to be verified beforehand considering most of the news report did not quote any source.
As we dug into the depth of the gossip grapevine, we discovered that TMZ, a tabloid news website, had reached out to Cristiano's spokesperson and received a curt reply.
"The story isn't true. He has not bought it."
Bugatti was swamped with questions from the media as well as the news went viral.

"Today, I felt more like the spokesperson of Cristiano Ronaldo than the Head of Communications of Bugatti," Bugatti's Communications Manager, Tim Bravo, explained on Instagram. "Every other phone call or email was about the rumours naming the Juventus Turin football player as the supposed buyer of La Voiture Noire."
He reiterated Bugatti's stand on respecting their client's privacy and declined to name the buyer
So, who bought the La Voiture Noire for a king's ransom of US$19 million? Will we ever find out?
Images from social media