"Wine is bottled poetry." – Robert Louis Stevenson
So it's been a long, difficult day at work. The sun dips below the horizon and the bustle of the city seems to die down.
What better way to unwind, than with a glass of wine?
Finding a decent glass or bottle of wine should not be a difficult thing to do. However, if you are looking for places that remind you of your neighbourhood bar – comfortable, cosy and uncomplicated-  then we have just the suggestions for you.
Here are four wine bars to go to in KL, whether you need a glass, a bottle or a crate.
La Cave
Located in Bangsar, Kuala Lumpur, La Cave is a small but well-stocked wine bar nestled in a half shop lot on Jalan Telawi 5. With a cosy interior and walls stacked full with various Old and New World wines, this little gem is not one to miss. While the inside of the bar is small, its design does not leave one feeling cramped for space. There are also tables outside for customers to drink and dine while enjoying the hustle and busyness  of Bangsar's nightlife.La Cave, meaning "the cellar" in French, was opened by Florian Paul Raymond, who was born into a family  French winemakers. Besides a selection of red and white wines, La Cave also has cheese platters and other snacks to be accompanied with your chosen drink. W facebook.com/WineBarKL
Cellar Eighteen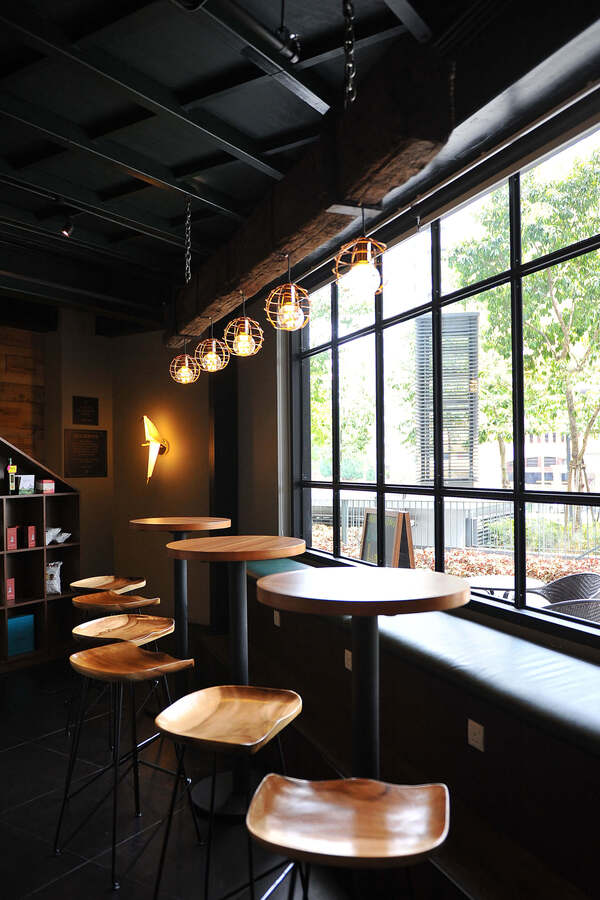 Located in Tropicana Avenue, Cellar Eighteen is a newly opened wine bar that also offers a selection of craft beers, rare whiskies and artisanal spirits. The bar is housed behind a wooden outer entrance with glass windows along the sides, revealing rows of wine bottles for the choosing.The wine selection here is imported, which keeps its prices reasonable without sacrificing quality of labels. Cellar Eighteen offers an array different seafood imported from Scotland such as smoked mackerel, smoked salmon (hot or cold), tea-infused smoked salmon, smoked trout, oysters, and prime cuts of salmon.  The smoked fishes are sourced from an artisanal smokehouse known as Inverawe in Scotland. Cellar Eighteen also has another branch in the Linc Mall, in Kuala Lumpur. W cellar18.com
Private Room TTDI
Another gem in the homey Taman Tun neighbourhood is a speakeasy wine bar known as Private Room. Hidden behind the yellow door, Private Room is the first speakeasy wine lounge in Malaysia. The bar is managed by a group wine enthusiasts, including sommeliers Danny Tai and Justin Ho. Private Room carries a large selection of wines, even labels that are not often seen on shelves. Besides, wine, Private Room also makes cocktails, if you are not feeling up to wine.The bar also provides snacks to accompany your chosen beverage. W facebook.com/prttdi
Cork's Out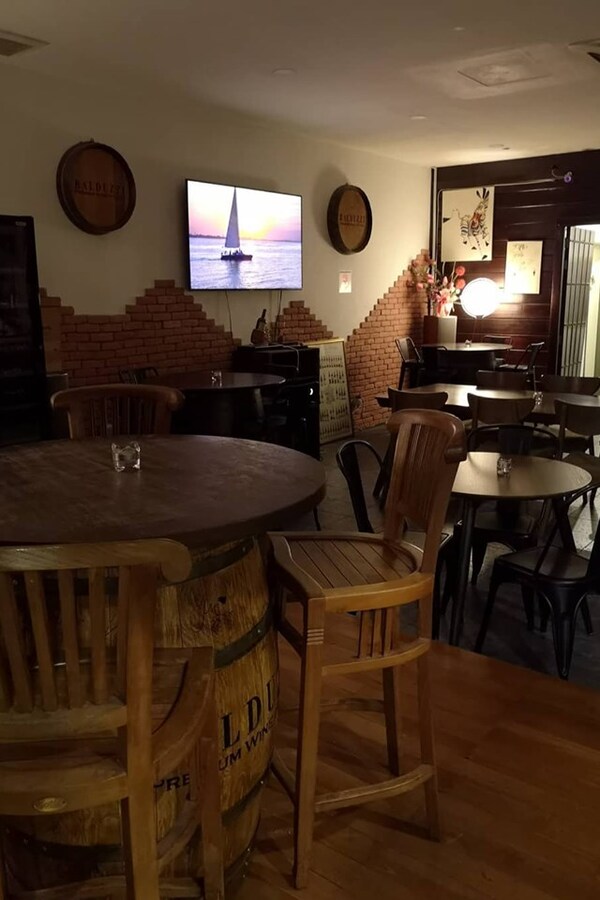 Nestled in the neighbourhood of Taman Tun, Cork's Out is a cosy wine bar that doubles as a retail wine shop. A unique offering of this cosy bar is that all bottles are offered at retail price whether you are dining in or taking out. If you do decide to dine in, do not be deceived by the simple-style entrance and casual display of wine bottles on shelves around the shop. The bar is unexpectedly cosy and is located just a few steps away from the doorway. Besides a decent selection of red and white wines, Cork's Out also has a kitchen that serves up fresh food. A selection of pork dishes and Chinese gyoza dumplings are the perfect pairing for a glass of wine that does not overpower the palate. A simple neighbourhood wine bar, Cork's Out is a definite must-visit for a casual yet satisfying evening. W facebook.com/CorksOutTTDI
(Photos: Respective establishments)