We have a round-up of the some of coolest gadgets from CES 2019, for your entertainment, well-being, grooming, mobility and functionality.
Every year the International Consumer Electronics Show (CES 2019) brings together a gathering of elite consumer brands showing off their best new tech. These manufacturers bring together each year a plethora of toys for us to fiddle with, impressing us with their creativity and ingenuity.
Check out our take on some of the coolest gadgets in CES 2018.
These are some of the gadgets that we think will make life easier with its electronic genius this year:
LG OLED TV R
South Korean tech giant LG launched a 'rollable' OLED TV R at CES  this year.  It showed off its new, disappearing screen, that can stretch to 65 inches and then roll into a compact box. While there the price has not been revealed yet, you'll get a 4K HDR Smart TV-watching experience like none before it, with Google Assistant and Alexa, all rolled up in one smart package. LG has even done the maths giving an estimate for the durability of the TV. If you turn the TV on and off five times every day, it should work for more than 13 years without any problems. Now, that's a deal! W LG.com
MoodoGo Portable Diffuser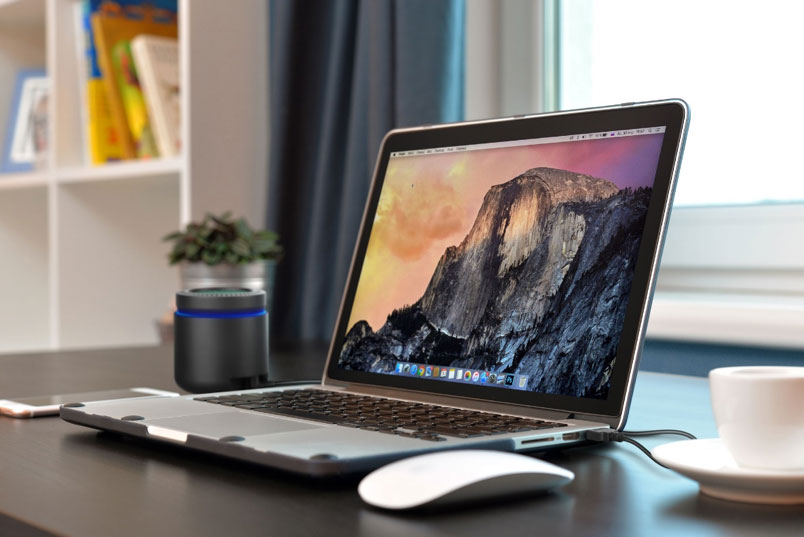 Aromatherapy fans, rejoice! It is no secret that pleasant scents can act as an instant mood-booster. Moodo now has aroma diffusers for the home that can be personalised thanks to four interchangeable scent capsules and smart technology. Called MoodoGo device, it is easy to cart around; all you need is a USB power supply for it to start having some feel-good scents around you as mood boosters. Although the MoodoGo only holds one scent capsule, it's a perfect fit for car cupholders and cramped desk spaces. A good way to avoid car sickness. W moodo.co
Gillette Heated Razor
Fancy getting a shave at home that is just like the pampering treatment at the barbers? Gillette has you covered with this heated razor. All it takes is one touch for the razor to heat up to 122 degrees in lesser than one second. The Heated Razor by GilletteLabs is crafted to deliver the comfort of a hot towel with every stroke. W indiegogo.com
Lenovo Smart Clock with Google Assistant
The beauty of Lenovo's new Smart Clock is its simplicity. It won't video conference or stream TV, but it covers all the other bedside bases: it tells times, charges phones, and gently wakes you up with a clock face that gradually brightens before your alarm goes off. By connecting it to Google Assistant, you can instruct it to do a whole lot more. W lenovo.com
KitchenAid Cook Processor Connect
KitchenAid has given culinarian something to add to their shopping list: the Cook Processor Connect, a kitchen wizard that automatically stirs veggies as it sautés, chops ingredients to your preferred size, kneads dough, steams food, measures weight, and more. It also comes programmed with 100 recipes with step-by-step instructions accessed through an app. It's like an Instant Pot, but pretty. W kitchenaid.com
Mophie Juice Pack Access
This easily takes the cake as one of the most practical gadgets to come out of CES: a portable charging case for Apple iPhones that doesn't use or cover up the Lightning port. Meaning, you can charge your phone while listening to headphones. Mophie's Juice Pack Access gets its power from any Qi wireless charging pad or the charging cable that come with it. Each charge gives you up to 31 hours of battery life. And despite its sleek design, it's strong enough to protect your phone. It fits Xs Max, Xs/X, and XR iPhones. W mophie.com
Images : Moodo