Here are six cool Christmas trees and decorations to check out in malls and hotels around Kuala Lumpur, this Christmas season. 
It's nearing the most wonderful time of the year, and therefore the perfect excuse to do a little Christmas tree sightseeing! There are many spots in Kuala Lumpur that feature beautifully decorated and unique Christmas trees for you and your loved ones to enjoy while dining or shopping this festive season.
If you and your family are looking for places to shop, dine, walk and view Christmas festivities, then we have put together just the list for you.
Here are six cool Christmas trees and decorations to check out in malls and hotels around Kuala Lumpur this Christmas season.
Ho, ho, ho, enjoy the view!
Suria KLCC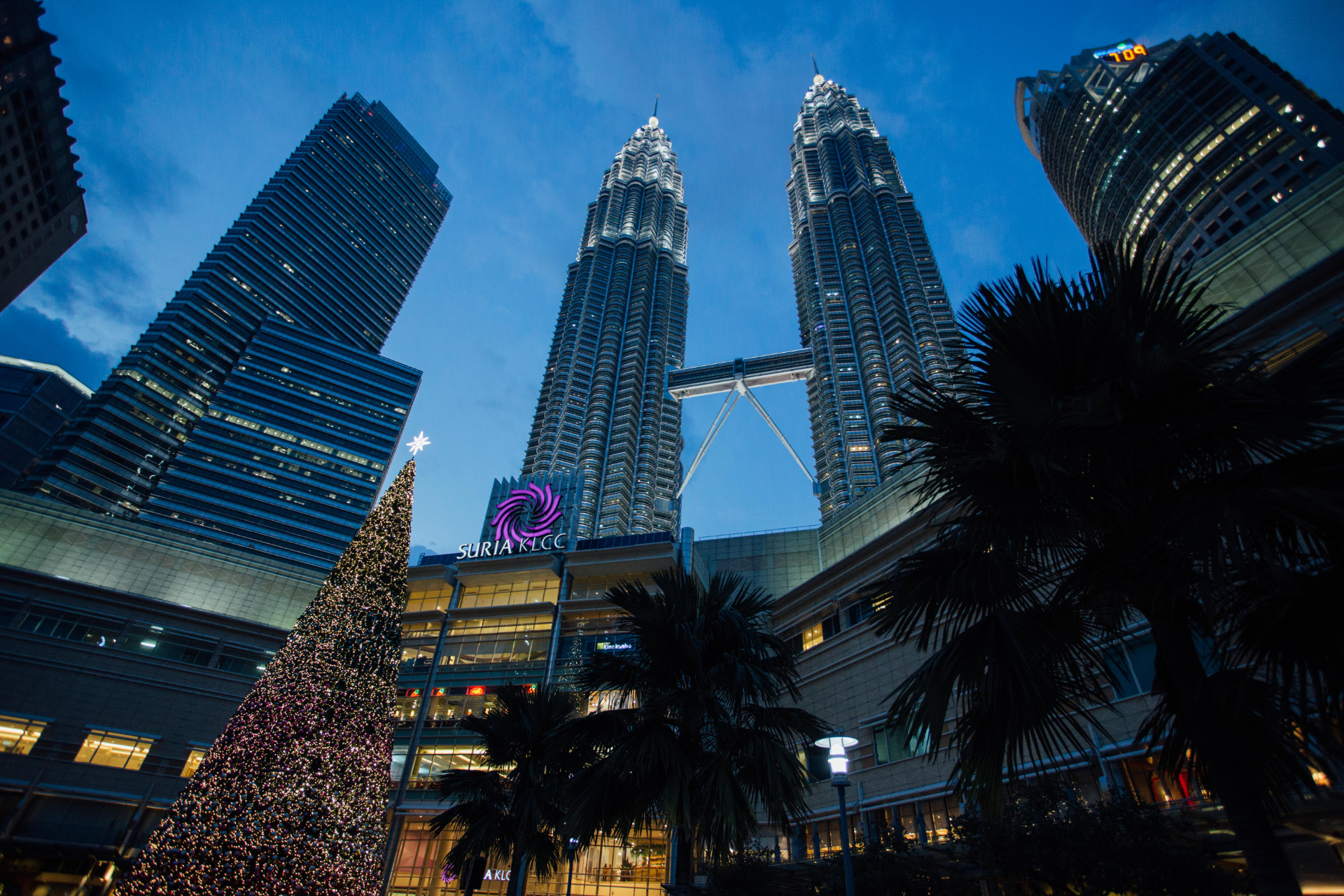 Our first tree on the list is located at none other than one of the icons of our nation, Suria KLCC. Besides being in a strategic location, KLCC's Christmas tree is also the tallest Christmas Tree in Malaysia! While KLCC used to also be the tallest building in the country (now having been dethroned by the newly built Exchange 106), this Christmas tree still retains its soaring title.
Pavilion Kuala Lumpur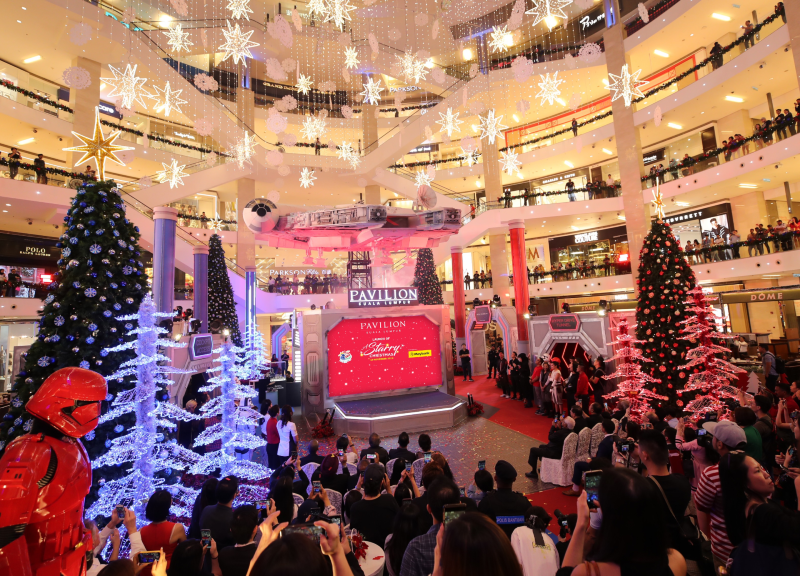 Pavilion Kuala Lumpur's theme this year was indeed a "starry" one. In conjunction with the release of the latest Star Wars flick out this month, Pavilion decided to go with a Star Wars Starry Christmas. A cool feature to note if you visit the mall, would be the Millennium Falcon Replica which was presented as the largest of its kind in Malaysian Book of Records! The Falcon Replica is at the top of the stage, in the center of the mall's concourse.
The Gardens Mall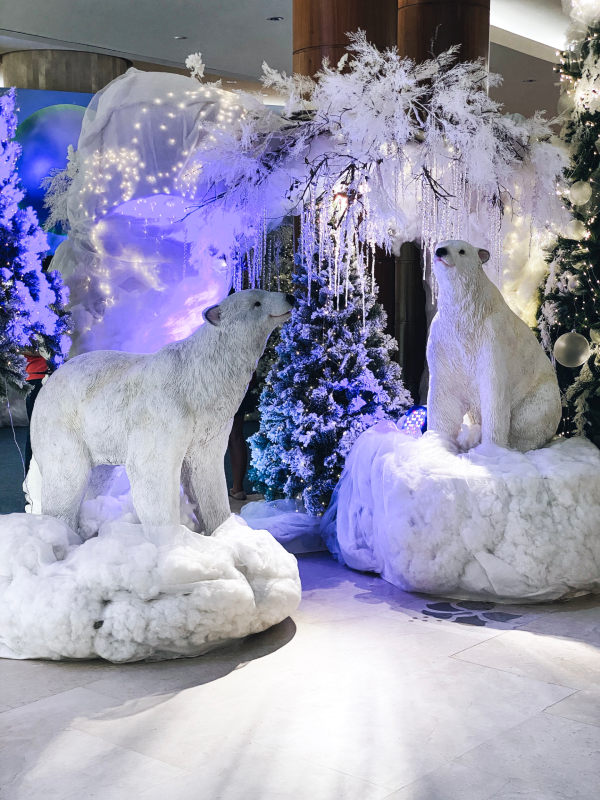 This year, the Gardens Mall took winter wonderland a step further by transforming the Ground level of the mall into a dreamy winter forest, complete with winter animals and snow-dusted pine trees. The Ground floor is also littered with sparkling icicles, chandeliers of frosty baubles and trees covered in mass of twinkling lights. Go take a look for yourself before Christmas is over.
J.W. Marriott KL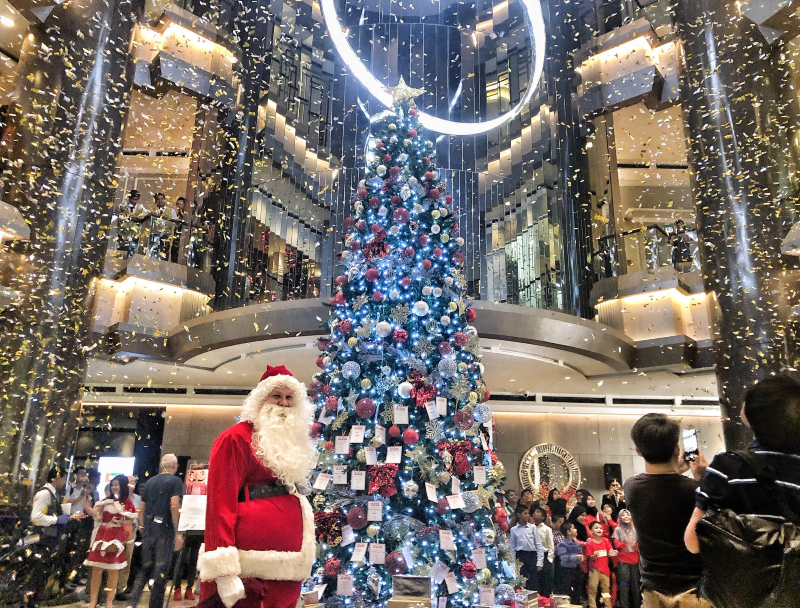 At J.W. Marriott, the true Christmas spirit is celebrated this year as the hotel launched its annual 'Toys For Tots' charity campaign in which children from various participating charity homes have their wishes displayed on the hotel's Christmas tree, for guests and the public to be able to grant their wishes, whether in the form of gifts or charitable donations. This year, 150 Christmas wishes were submitted from children in various charity homes in Malaysia.
Shangri-La Kuala Lumpur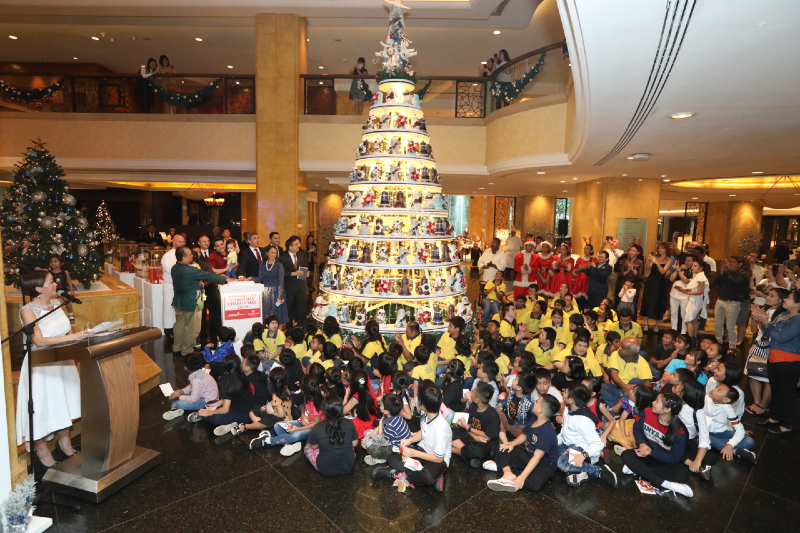 Shangri-La Kuala Lumpur is also in the spirit of giving as their special and unique "Bells of Hope" Christmas tree was put up in honour of a greater cause. The hotel's annual "Embrace the Gift of Life" campaign invites donations of RM1,000 which go towards children suffering from severe heart ailments. In return, the donor will receive a special Bell ornament from their Christmas tree.
Sunway Pyramid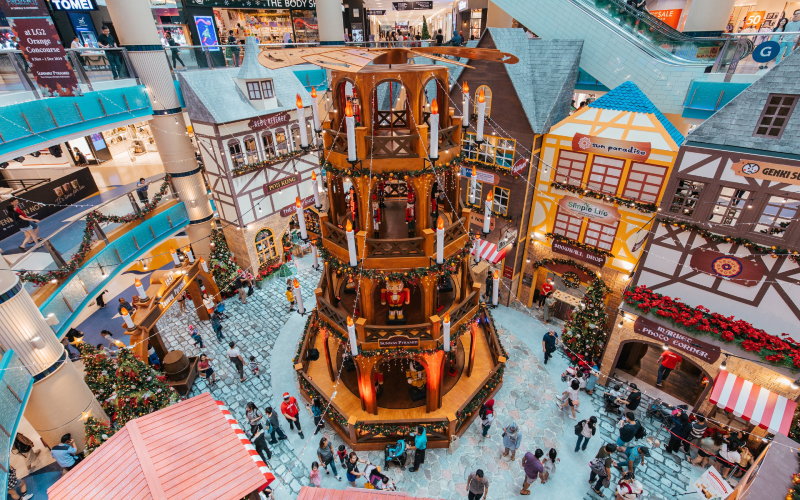 Sunway Pyramid is taking things traditional, with their very own German Christmas Market! Until December 29 this year, the concourse level of the mall will be decked with a 36-foot tall traditional Christmas Pyramid with an epic display of rotating German carved figures on each level. The Market is inspired by the oldest Christmas market in Germany known as Striezelmarkt.