The Chopard Ice Cube capsule collection by Marion Cotillard breaks the aesthetic codes of jewellery design.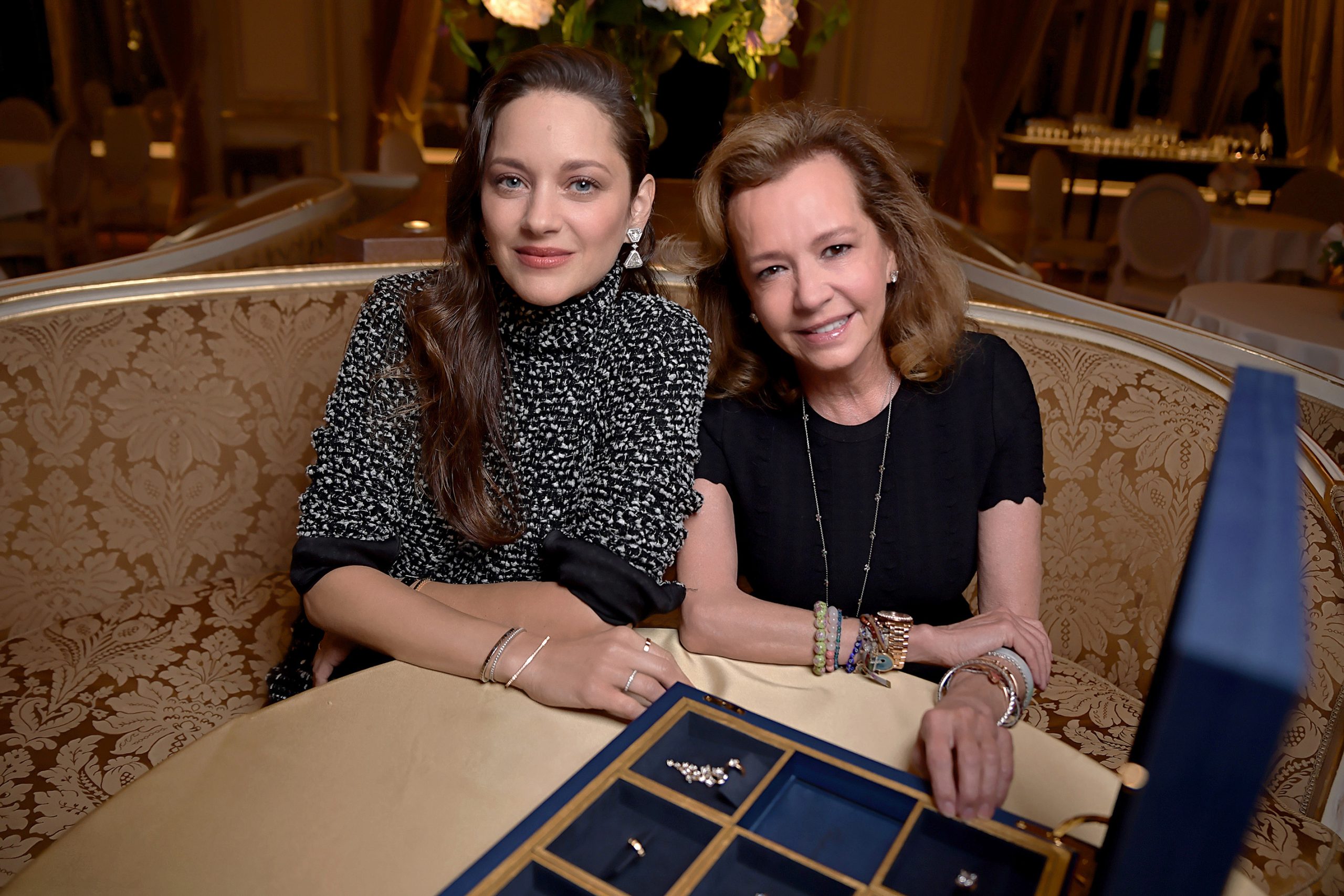 The love affair between Marion Cotillard and Chopard is not one hidden behind closed doors. Not only do they embody elegance and fine luxury, they are both major players in sustainable luxury. That's why it should come as no surprise that the award-winning actress has come up with a capsule collection with the Maison.
The Ice Cube capsule collection is an expression of Cotillard's desire to extend her environmental and social concerns to the world of jewellery, while creating a jewellery set that would showcase both her style and personal idea of responsible jewellery. The artistic direction was left completely up to Cotillard and the artistic director in charge of her styling, Eliot Bliss, while Scheufele provided responsibly mined materials and the technical support required from her artisans to help realise the actress's dream.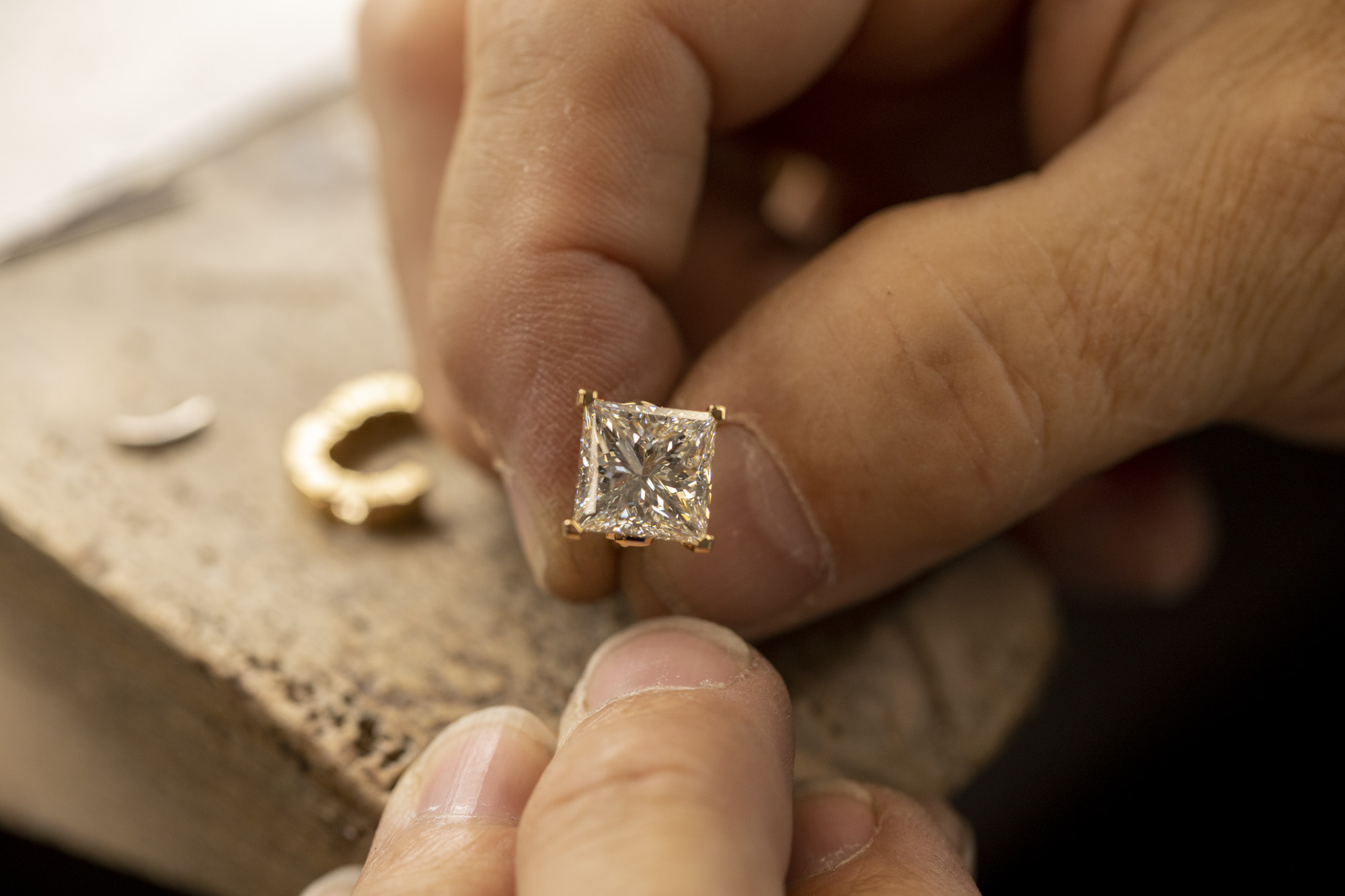 Inspired by the graphic shapes and rock 'n' roll spirit of Chopard's Ice Cube collection, the capsule features one ring and six earrings. They're brought to life by the Chopard Haute Joaillerie atelier, crafted from Fairmined-certified ethical gold and diamonds from RJC-certified suppliers.
"Chopard has accompanied me since my debut as an actress and I share Caroline Scheufele's commitment to ethics, so this new collaboration is a great way to further strengthen the ties between us," said Marion Cotillard in a statement.
"Marion Cotillard is very creative and all our discussions on this project have been extremely inspiring," added Scheufele. "By bringing her interpretation to our Ice Cube collection, she is inventing a contemporary and relaxed way to wear diamonds. It is a great pleasure to combine her ideas with our expertise in the realm of ethical jewellery."
Contemporary elegance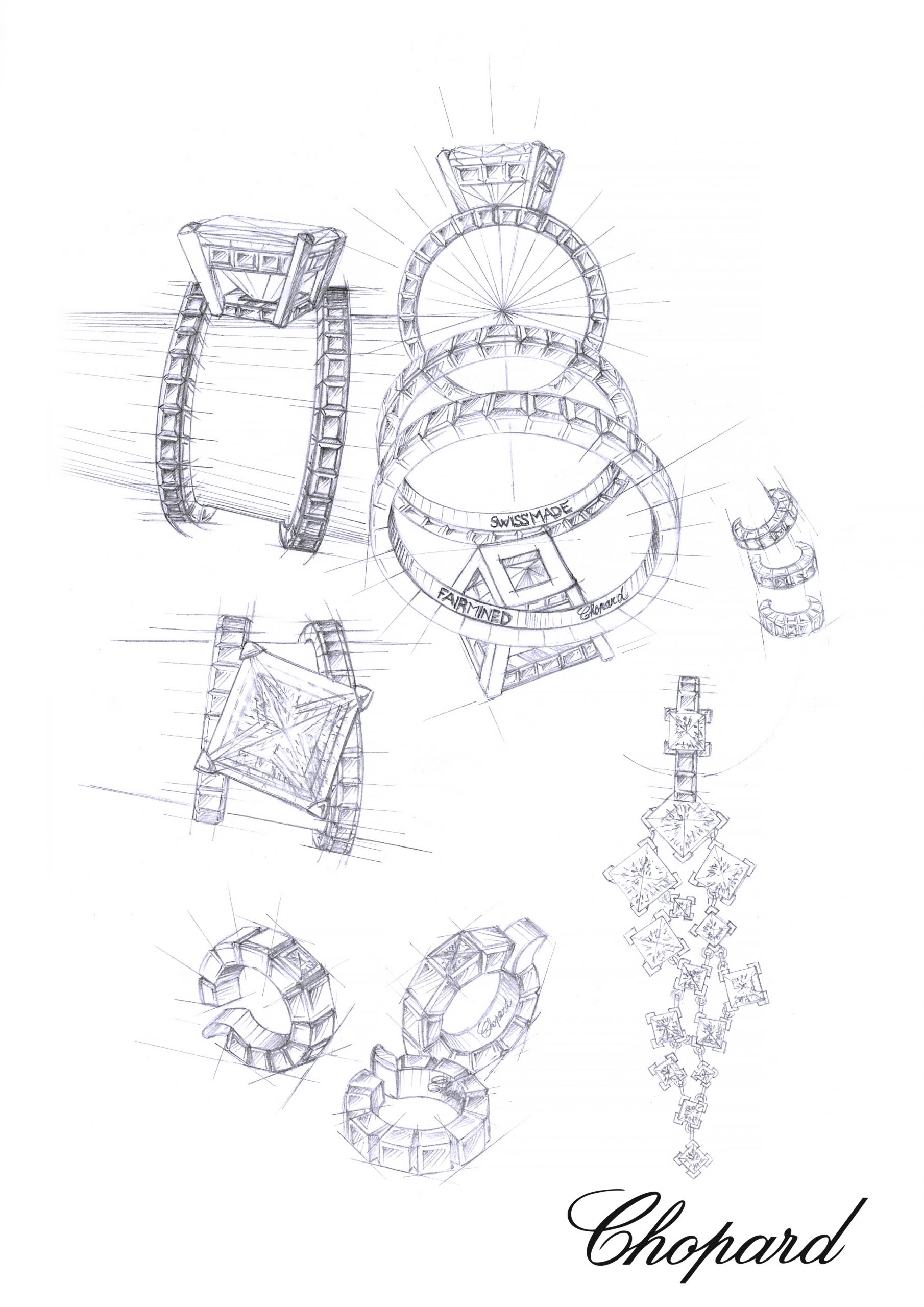 While the Ice Cube jewellery are known for its refined geometry and easy-going manner, Marion Cotillard brings a touch of asymmetry to the capsule for a more contemporary look and feel – without compromising its elegance. This bold move disrupts the aesthetic codes of traditional jewellery and redesigns the very idea of a "set".
The earrings in the capsule collection plays with contrast, while remaining complementary, made to be worn as part of a mix-and-match game. One side features a series consisting of two connected gold rings to wear on top of the ear; followed by a diamond-set counterpart; and finally, on the lobe, a princess-cut solitaire diamond with a square shape recalling the small faceted cubes of the rings.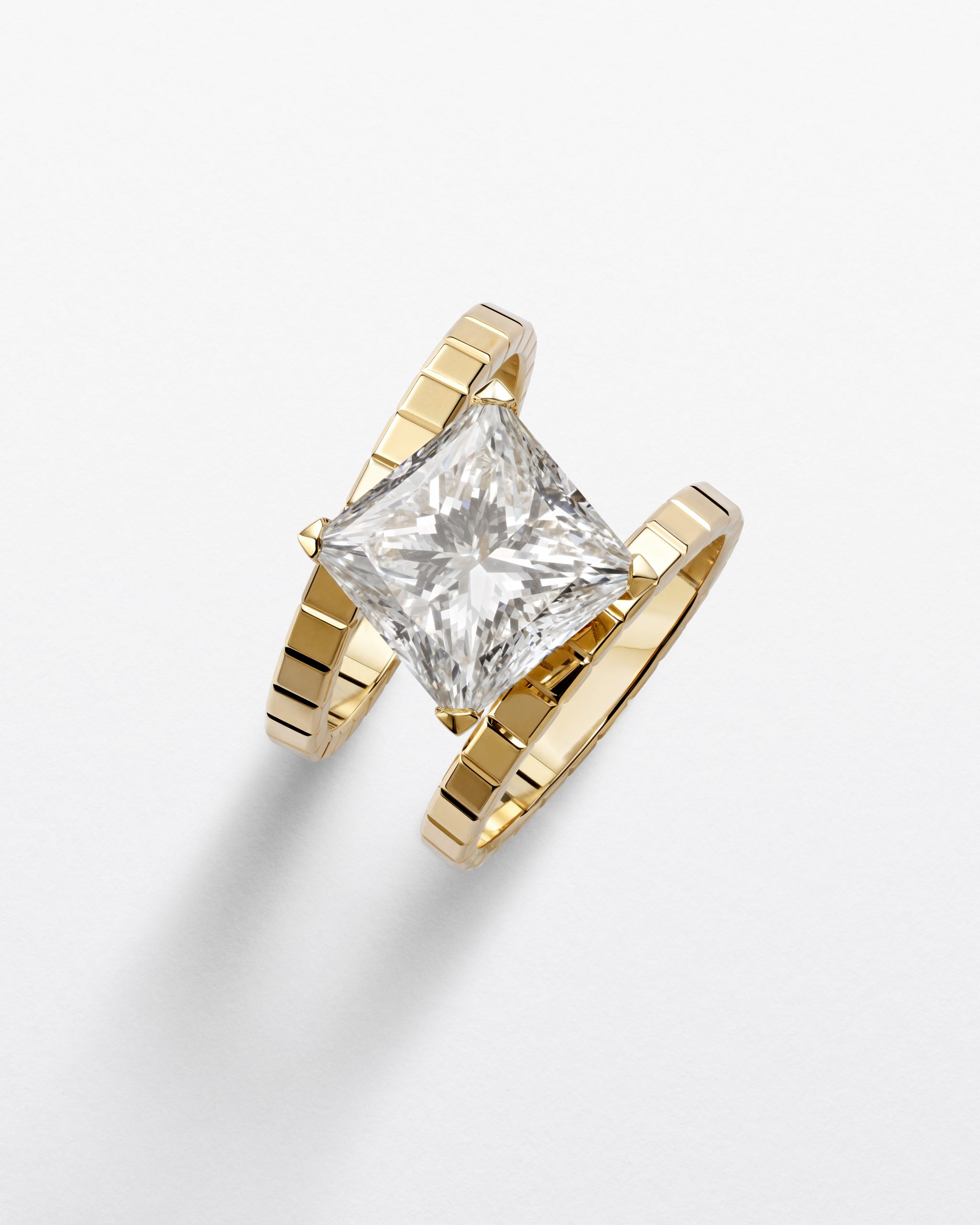 The other ear sees a combination of three rings connected via the back of the ear, each set with a small diamond, then another diamond-set piece, and on the lobe, a cascade of princess-cut diamonds, discreetly set to entirely cover the underlying gold.
All the ear jewels have been designed as clips, following Cotillard's wish to make them accessible for all women – whether or not their ears are pierced. The capsule collection is completed with a ring composed of two rings connected by a princess-cut solitaire diamond.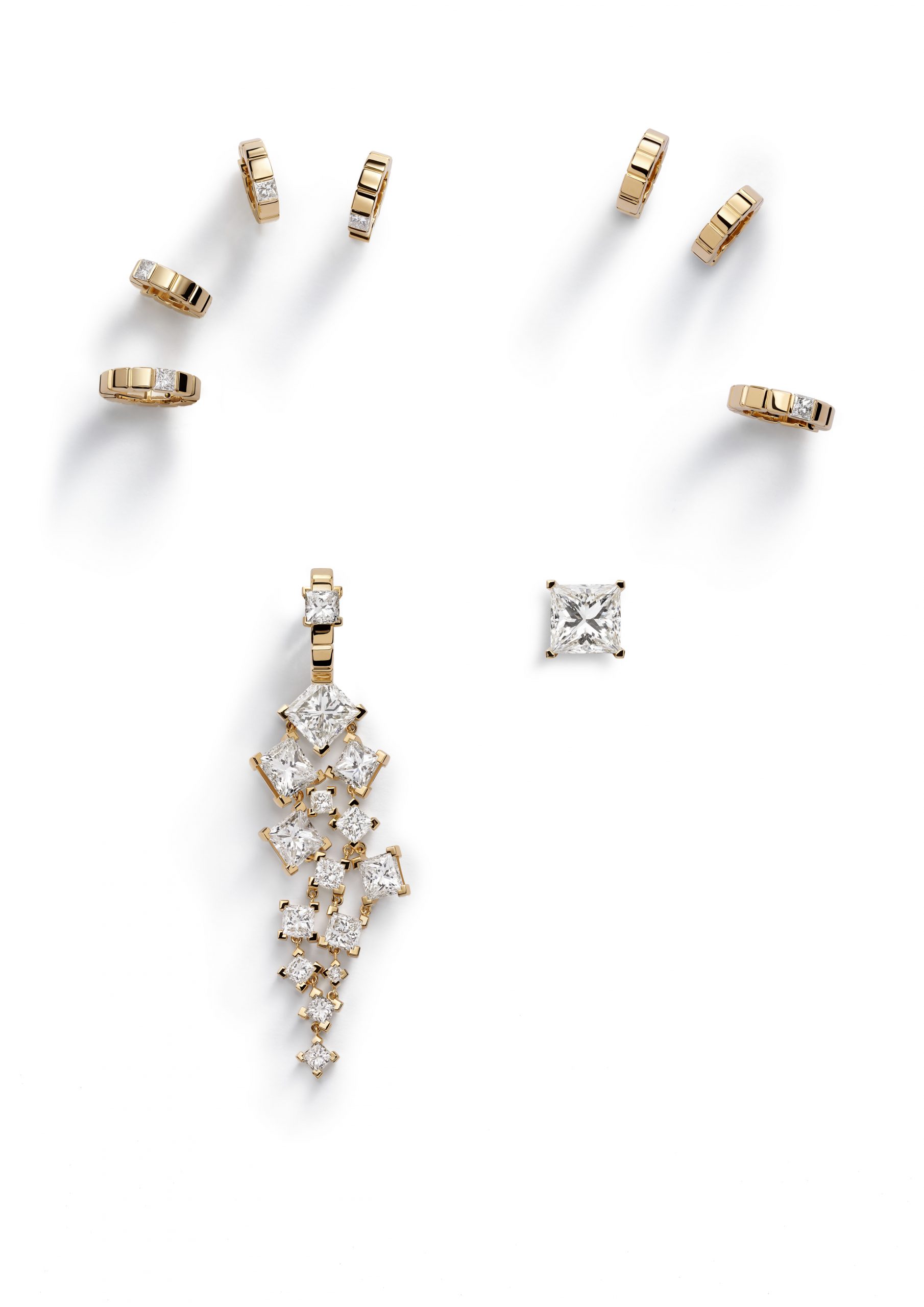 Since July 2018, all of the watch and jewellery creations from Chopard are made of ethical gold, and the Ice Cube Capsule by Marion Cotillard is no exception. The 18-carat yellow gold used for this capsule is certified by the Fairmined label, and smelted in Chopard's workshops. Chopard is one of the few Maisons to have its own in-house foundry, a privilege that has enabled it to convert to 100% ethical gold.
As for its diamonds, they are sourced from suppliers who are members of the Responsible Jewellery Council. To discover more about the Ice Cube Capsule collection, click here.
Photos: Chopard