In an exceedingly diverse cultural melting pot such as Melbourne, fusion fare is never far off. "Now everyone's cooking laksa spaghetti, or stir-fried rice risotto," Esca Khoo observes. But the Kota Kinabalu native believes we've barely scratched the surface of the potential for Asian food in Australia.
"Perhaps Malaysian Australians can start to use hazelnuts instead of peanuts for their Nasi Lemak. Perhaps Ikan Bakar can be Octopus Bakar, because we have a lot of octopus here," he muses.
Having moved from Malaysia to Australia on his own at the age of 15, Esca had to learn about adaptability and self-reliance very early on. Those traits would serve him well for a future in the food industry, where he steadily climbed his way up from working as a kitchen hand to running one of the buzziest pan-Asian restaurants in the city.
We caught up with Esca to learn about his journey within the culinary world, why his signature Kangaroo satay dish is so special to him, and what he sees as the future of Asian cooking on a global stage.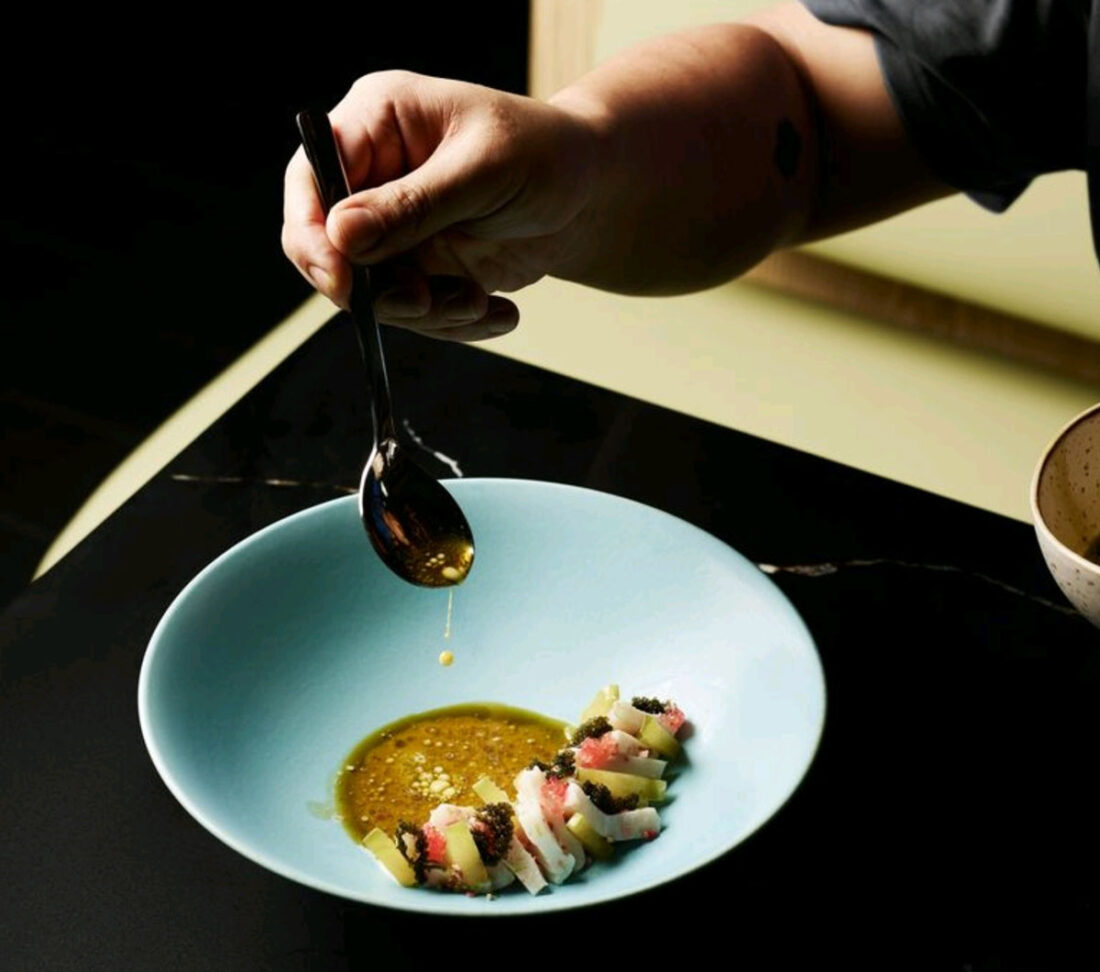 Were there any challenges that you uniquely faced as a new immigrant in Australia?
Every day was a challenge. Finding a place to live, getting a job, it was tough with no experience. I didn't even know what a resume was at that time. It was always a struggle to make friends, make connections, learn the culture and the rules. I had to learn how to be independent as an individual, because my family wasn't there with me. It's a constant push but it's just about never giving up.
What about getting established in the food industry?
Oh, it was a struggle all the way. 70 to 80 hour weeks, quite brutal, harsh and aggressive kitchens, and constant hard work. The mind, the body, everything was used to its capacity, but it was actually really fun. The thrill of it, the energy, the focus, the discipline, the art of it, the creativity of it, that's what really got me hooked. I've had to work in burger shops, pizza shops, as a kitchen hand, I've done it all for the sake of growing as a chef.
Can you share a bit more about your culinary passions, and the career path that led you to where you are as a chef today?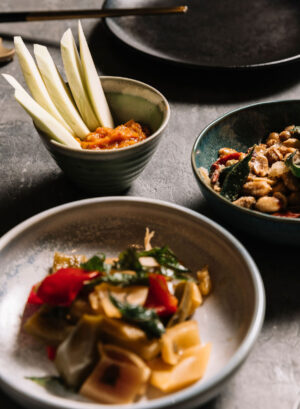 Well, I was based in Perth first, and then I went to Melbourne because Melbourne is the food capital of Australia. I went there, worked for the MasterChef Australia judge George Calombaris for about a year and then after that I got the opportunity to join the team at the Noma Australia pop-up. That was a very proud moment for me, because I was a really big fan of them, and I knew I would get to learn more about Indigenous Australian cuisine. It also helped me to really appreciate the concept of time and place. 
I learned about respecting and understanding the indigenous world which inspired me to look into the island of Borneo. There's so much indigenous culture and cuisine there, but everyone thinks it's just orangutans and deforestation and Rafflesia flowers. So if I create a Hinava Borneo or an Umai Borneo, that's me trying to show that there's more to Malaysian food than just Char Kway Teow or Chicken Rice. My goal is to inspire others to be open-minded, and to work with the season and where you are. If you're in France, then you have beautiful carrots. Why not use that in your Nasi Lemak instead of cucumbers? Maybe if you're in Melbourne and there's a lot of Tuscan kale, purple kale, purple broccolini, sprouted cauliflower, you can do a stir-fry with that instead of always using Bok Choy. 
What are some misconceptions about the culinary industry?
I think I was always a big fan of Jamie Oliver and Curtis Stone, and I thought cooking would be like that. That it's calm and nice, you'd cook a couple of dishes and send it off. But what you see on television isn't the reality. You have to prep everyday, push servers, cleaning, it's a mix of everything. You have a good attitude, a strong mentality, and always strive for excellence in the details. There's so many factors that go into day-to-day kitchen work.
Speaking of chefs, who are the chefs that you looked up to when you first started cooking?
When I was 15 or 16, it was Jamie Oliver, Curtis Stone, and Anthony Bourdain. Then as time progressed, I was drawn to chefs that were inspiring because they did things differently and did them in fascinating ways, people like Rene Redzepi, David Chang. Those people are amazing. Even those in the industry that aren't chefs that I'm working with today, people like Dani Valent, who is a journalist and writer, Sophia Levin. They may not be in the kitchen, but they have such a role in helping us grow and pumping energy and vitality into our work.
Is there a dish of yours that you're most excited about right now?
I'd say the Kangaroos Skewer, which represents half my life spent in Malaysia and half my life spent in Australia. Basically, in Malaysia growing up I would always have a satay with my dad or my mom, and so we took that and combined it with a celebration of my time in Australia. So the kangaroo is skewered with a Vegemite glaze and then grilled. Instead of using peanuts, we use a native Australian macadamia nut, and we top it off with avocado. We don't give you cucumber, rice, or red onions. We just give you avocado on the top and then it gets torched. I'm 30 now, so 15 years in Malaysia, 15 years in Australia, and the result is that dish.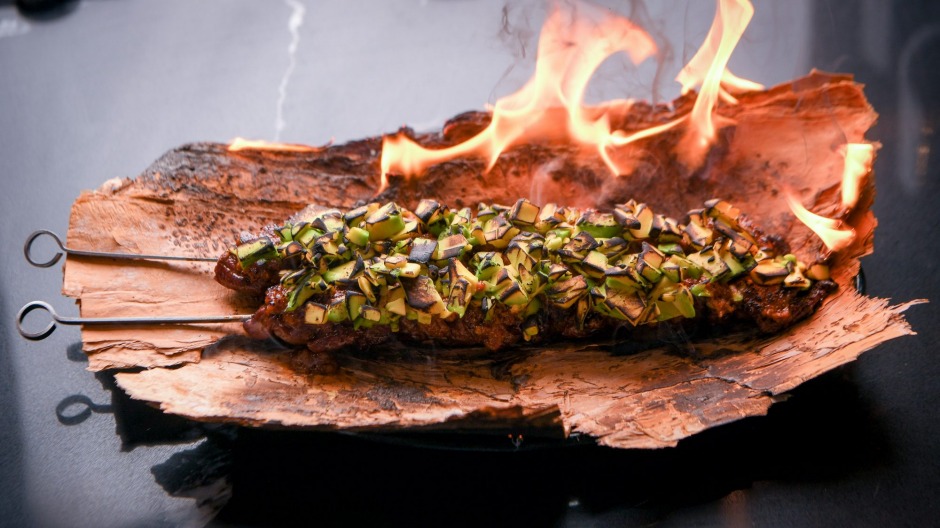 What are the difficulties with integrating elements of different cultures into a dish?
People are more hesitant to enjoy the dish if it's unfamiliar, so the best way to introduce them to new, different ingredients and flavours combinations is through connecting them with familiar classics, but it's hard to do. I've worked at places like Dinner by Heston Blumenthal, where it's very meticulous and calculated and measured, but Asian food isn't that. Asian food is very rustic, very soulful, it's the eyes, the ears, the taste and the sight – agar-agar cooking is the best way to put it. You cook it, you feel it, you hear the sounds, the smells, you see the garlic turning golden brown and the bright red rempah. Trying to merge those two approaches together can be a challenge.
What is your main focus when crafting your menu?
Delicious food plus generosity equals happy guests and that's all that matters in the end, but hopefully I can also sneak in some education. I hope to continue with my learning on rural indigenous tribal cuisine and hopefully put it on the map, like what Virgilio Martínez of Central is doing for Peruvian cuisine or what Alex Atala is doing for Brazil. We need people to speak up and say that this cuisine is beautiful. There are a lot of challenges involved, but I want to change perspectives, open things up to reinterpretations, and help people see more than just the surface.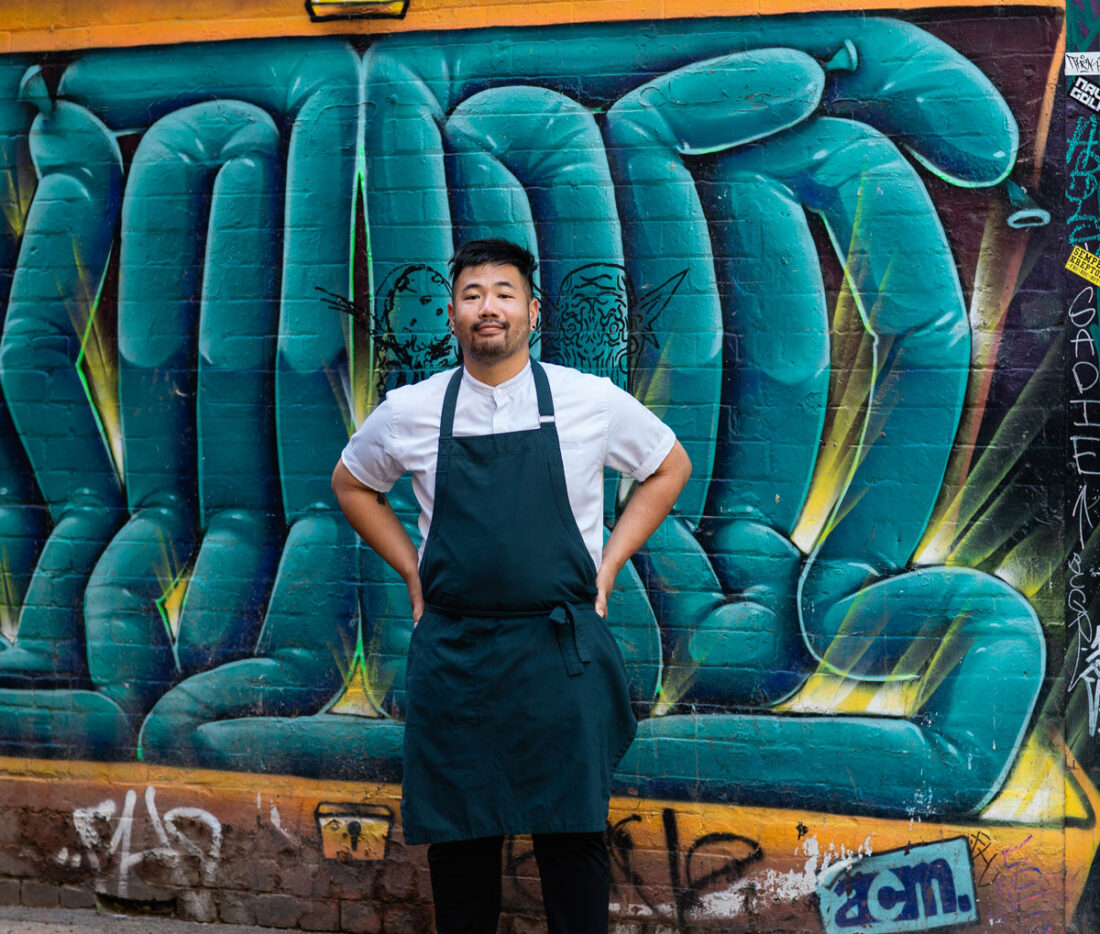 What's next for you? Any plans or goals for the future?
The next thing is reversing the toxicity in the industry culture and in the kitchen – all the yelling and swearing. I also want sustainability. I want Asian food to be on top of the list as much as French food is. I want indigenous rural tribal food to speak volumes, and I want to shine the light on the immigrants who are potentially the next generation chefs and the future of the culture, and impact the future of Asian food around the world, not just Australia.
Photos: Sattler and Co / Kapa Starikova / Kristoffer Paulsen