The MRG-B5000 has been added to the Casio MR-G series, the top model of the G-SHOCK family of shock-resistant watches. It is the first MR-G watch that incorporates the classic style of the original G-SHOCK.
By utilising cutting-edge metals the MRG-B5000 pays homage to the design of the DW-5000C, the first-ever G-SHOCK introduced in 1983, while also bringing a sparkling shine and dignified distinction to the shock-resistant watch.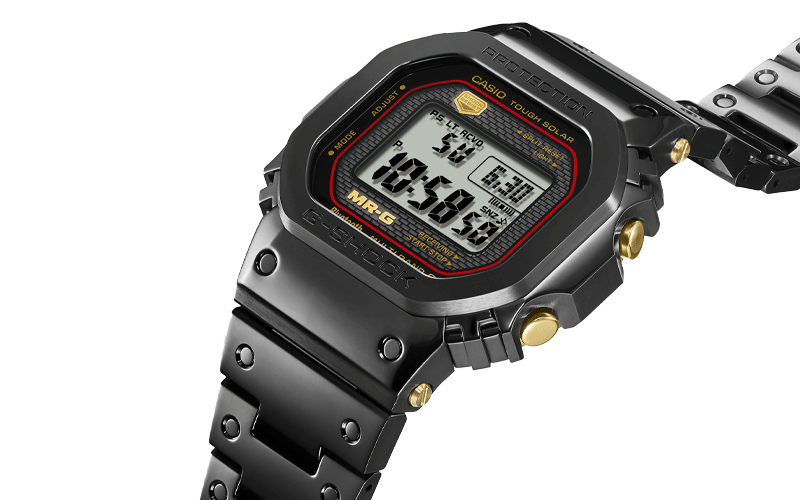 Casio created the new Multi-Guard Structure in order to clean even the smallest corners of the intricate bezelform, which consists of 25 separate parts. The innovative construction allows polished finishes to be applied to each individual component, down to the most problematic areas and combines shock-absorbent elements in the multi-component bezel to ensure shock-resistance. The band also has a unique structure, with distinct pins inserted into round holes in each metal link, to enable meticulous polishing for a stunning finish.
The state-of-the-art, built-in Japan components used in the MRG-B5000 truly demonstrate the master polishing craftsmanship's high calibre. The top surface of the bezel is made of COBARION, a material with a hardness that is roughly four times that of pure titanium and a bright brilliance similar to platinum. The titanium alloy used to create the band, DAT55G, is roughly three times harder than pure titanium and highly malleable, making it scratch-resistant and guaranteeing a long-lasting, mirror surface.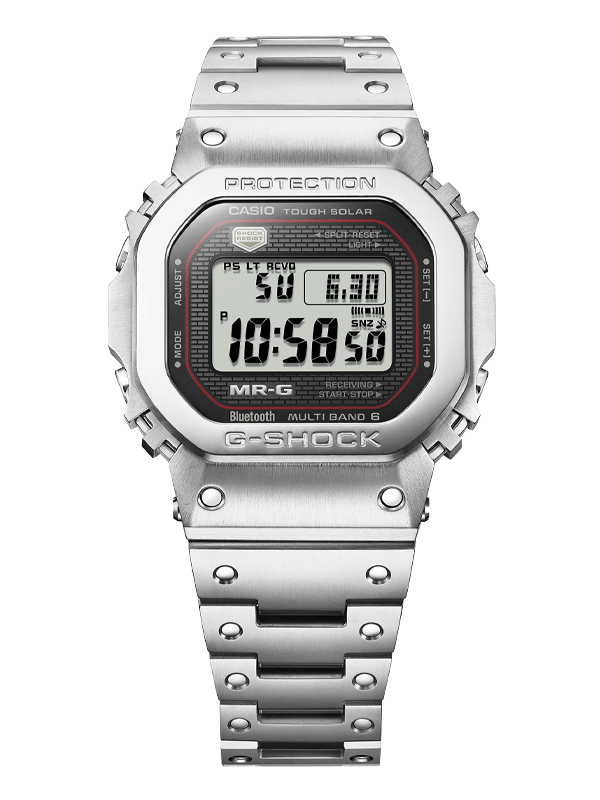 The MRG-functionality B5000 includes Smartphone Link connectivity and radio-controlled calibration. To automatically set itself to the correct time, the watch links to the CASIO WATCHES smartphone app. For extra convenience, it also has a solar charging system and a high-output LED light. 
The MRG-B5000, like other MR-G watches, is made at Yamagata Casio, the "mother factory" of Casio watch manufacturing, on the deluxe Premium Production Line.
Visit www.casio.com to learn more.