Carrying on the Cartier brothers' storied tradition of travelling the globe, drawing inspiration from their observations, and imbuing their creations with true artistry and savoir-faire, Cartier presents its newest Beautés du Monde High Jewellery collection, an exemplary display of the brand's passion for the diversity of beauty.
With an insatiable curiosity and appreciation for the natural world and its vastness, the Maison's jewellers showcase their instinct for not only detecting beauty wherever it may emerge, but their mastery of craft that manifests in ingenious designs.
Outstanding in its meticulous detail and suppleness, the Iwana necklace paved with diamonds and emeralds calls to mind the skin of a green iguana. Meanwhile, the Apatura necklace's spellbinding iridescence, with its Australian opals, diamond bars, and orange sapphires, takes after the enigmatic complexity of a butterfly's wings.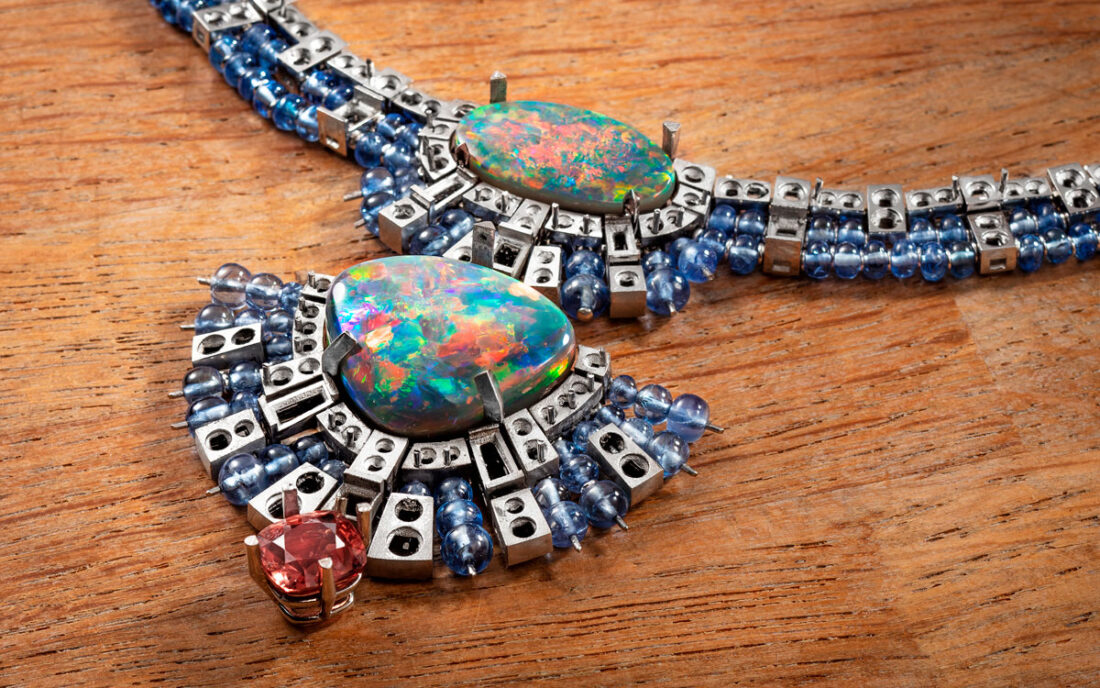 With the belief that beauty is everywhere, the jeweller was also inspired to craft a stunning new set of seven rings within the collection, evoking the endless depths of the sea, the limitless expanse of the sky, and everything in between. In this capsule collection, each piece expresses the boundless wealth of the universe in its own miniature scale – a world of its own.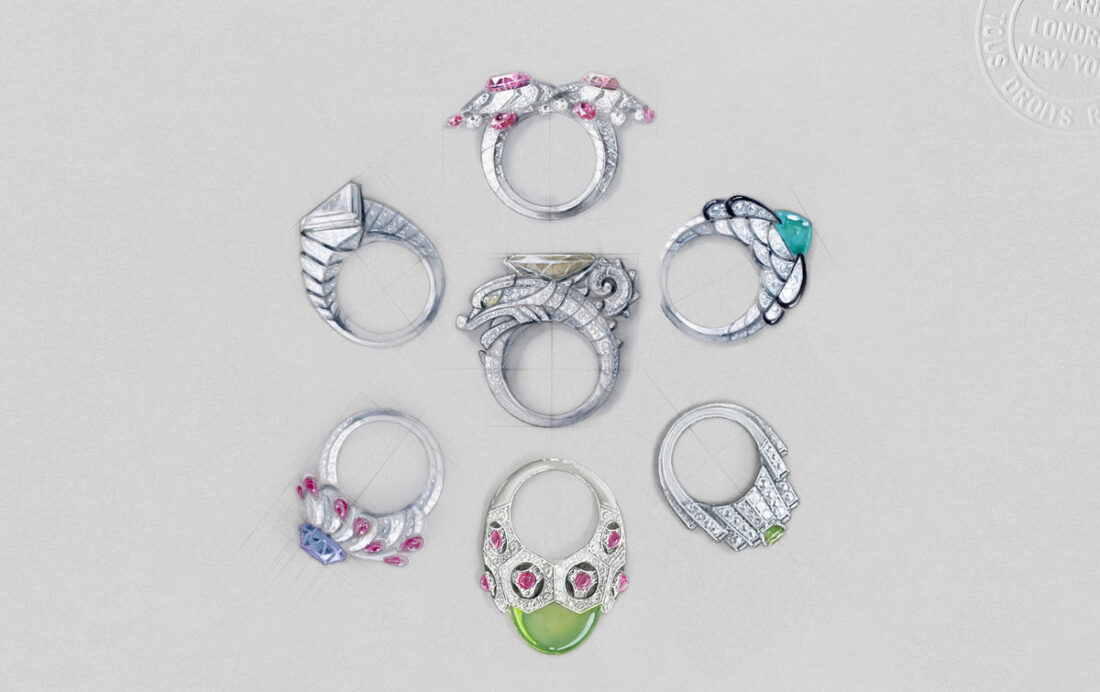 Encompassing the Maison's main areas of craftsmanship: geometry, movement, colour contrasts, and flora and fauna, these seven rings are designed in a way that forms a family of styles. Motifs include a carapace based on a drawing in an old biology book, a sea dragon of Homer's mythological invention, an asteroid, a geological crystallisation and a Chinese puzzle.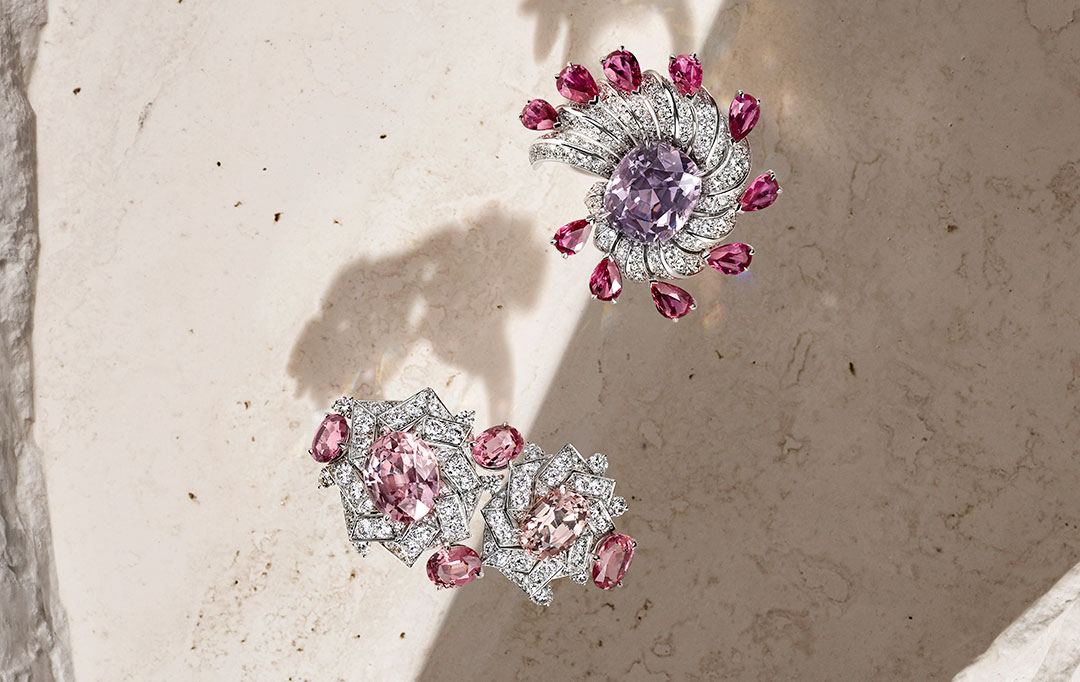 A demonstration of the originality and spirit of exploration in Cartier's choices, an exquisite selection of triangular diamonds, purple spinels, cabochon tourmalines, and green diamonds crown the rings. Through these pieces, new, nuanced colour palettes are revealed, offering fresh punchy hues that emphasise each stone's journey.