The emblems of Bulgari are some of the world's most iconic, and while most are familiar with the bold and vivacious Serpenti, there is one that embodies natural elegance, and that is the Fiorever flower.
Inspired by the brand's favourite muse, Rome, the Fiorever jewellery collection captures the magic and boundless romance of the Eternal City into sparkling, gentle creations. It marries the words "forever" and "fiore", with the latter meaning flower in Italian. From ancient times until today, the flower has been adorned by Romans throughout the ages, and revered as a symbol of joy and passion – so it comes as no surprise that this delicate blossom is the star of this radiant collection. It celebrates this natural motif as a timeless emblem of happiness and light-hearted spontaneity, transforming it into an eternal symbol of irresistible positivity and joy, infused with a romantic touch that's inherently Bulgari.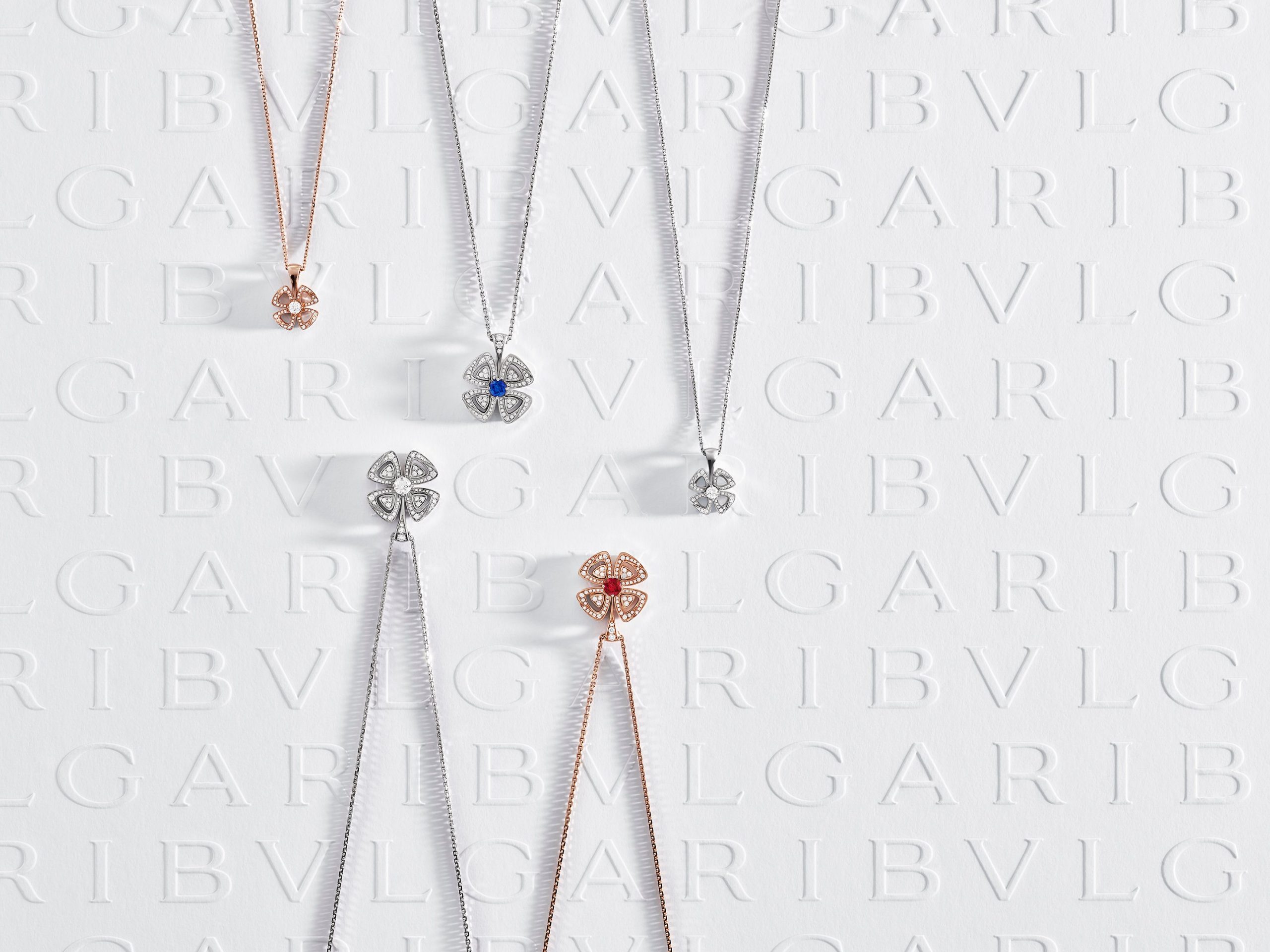 Since its inception, Bulgari has called upon its unrivalled craftsmanship and creativity to realise magnificent renditions of the timeless flower theme, and this year sees an updated interpretation that deserves a permanent place in one's jewellery box.
Transformation becomes a central theme in the creation of the new Fiorever pieces. Four-petal, white gold stud earrings can change into exquisitely feminine versions with detachable single-row diamond cascades – taking the look from day to night.
However, the highlight of the collection takes the form of an exclusive white gold and diamond parure made of two convertible jewels. The elegant pavé-set necklace – counting more than 6 carats of diamonds – is finished with a tiny flower-shaped closure, while its emblematic pendant holding a brilliant-cut diamond at its heart, which can be easily styled into a sparkling brooch.
Other delicate pieces that channel both radiance and cheer include a show-stopping ring that feature glimmering diamonds gathered into a bloom and uniquely cut to fit its tilting petals. In addition, single flower pendants in rose or white gold sparkle gently with a scaled down interpretation of the precious four-petal motif, while three new pendants receive a precious sapphire, emerald, or ruby core for a fun splash of colour.
Check out the sparkling new collection below: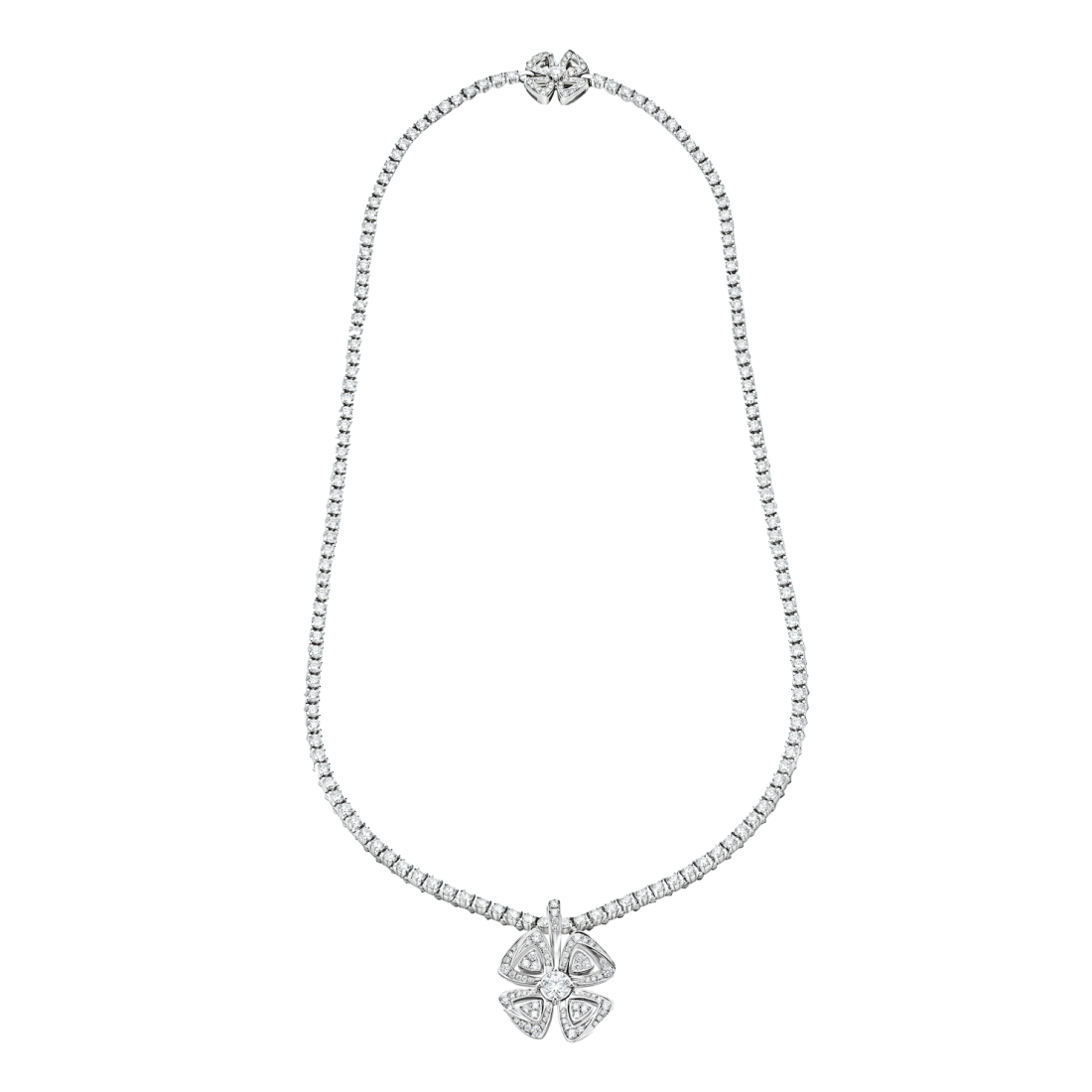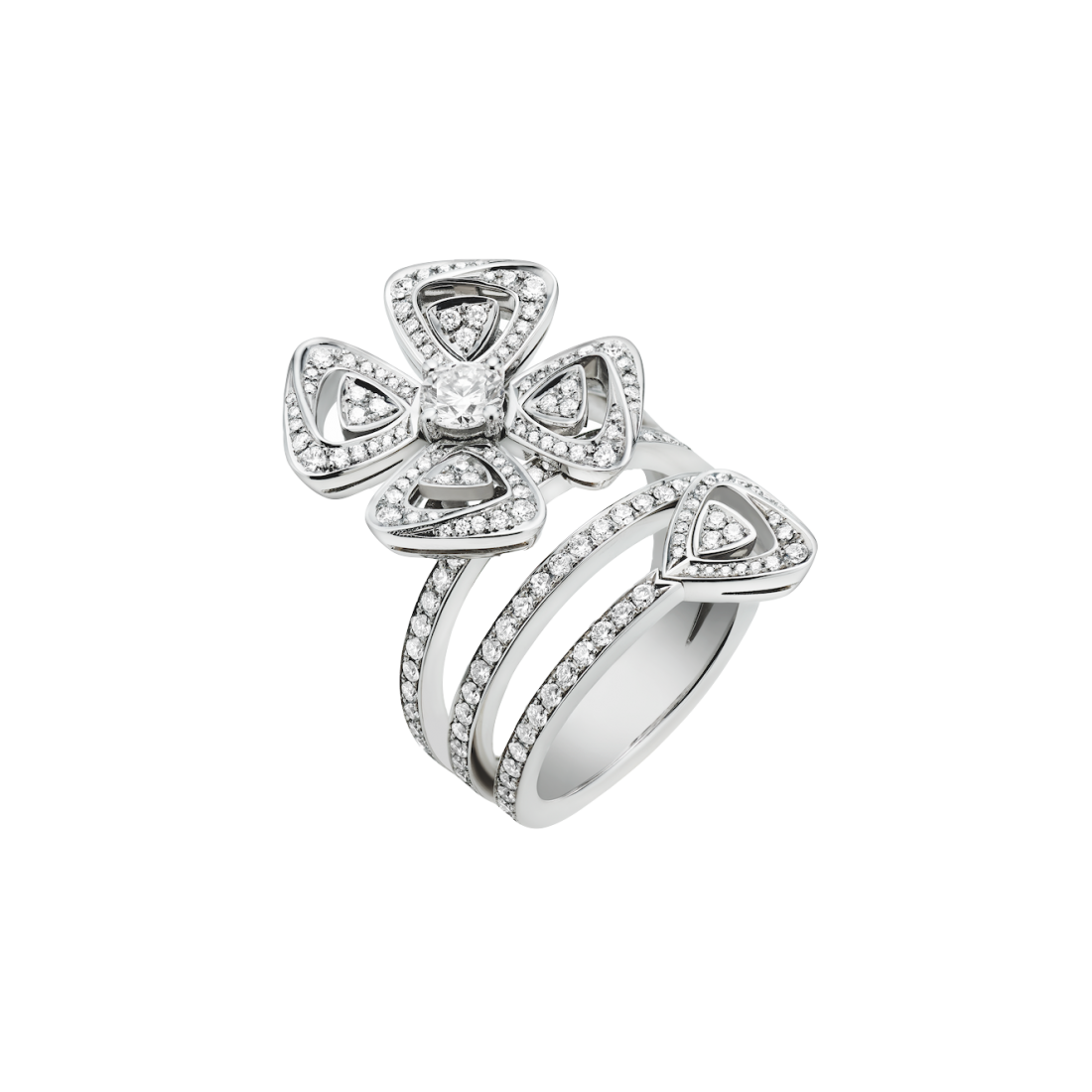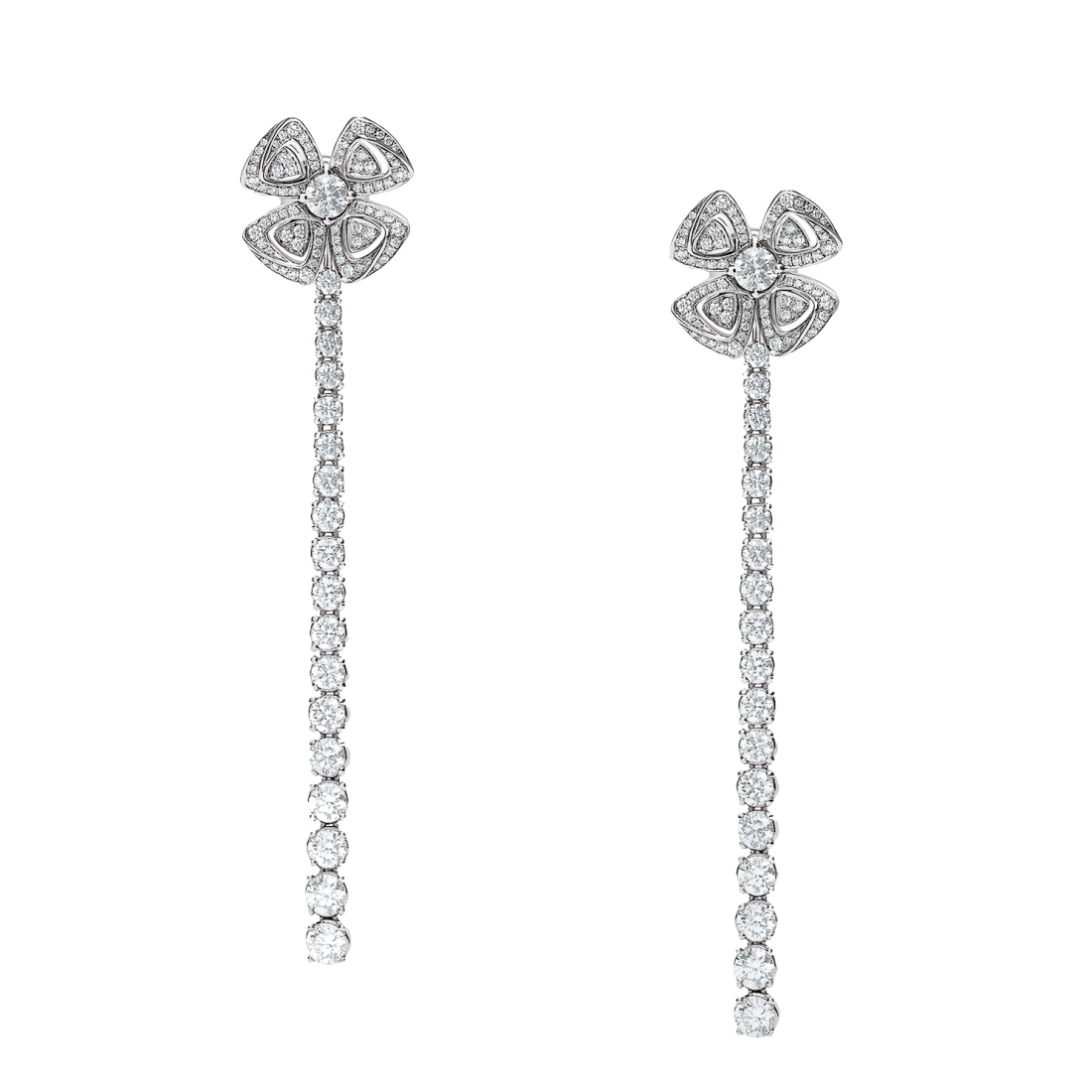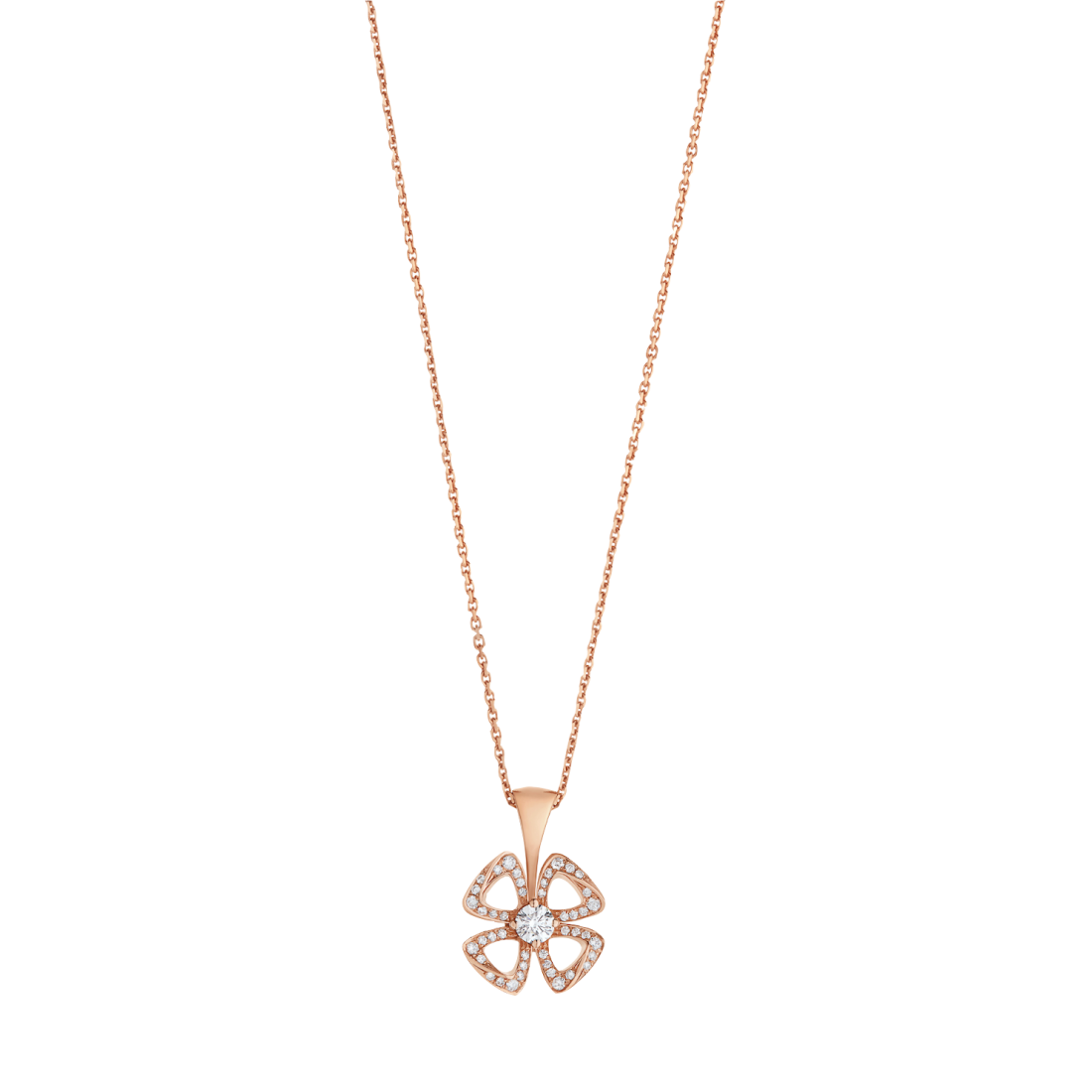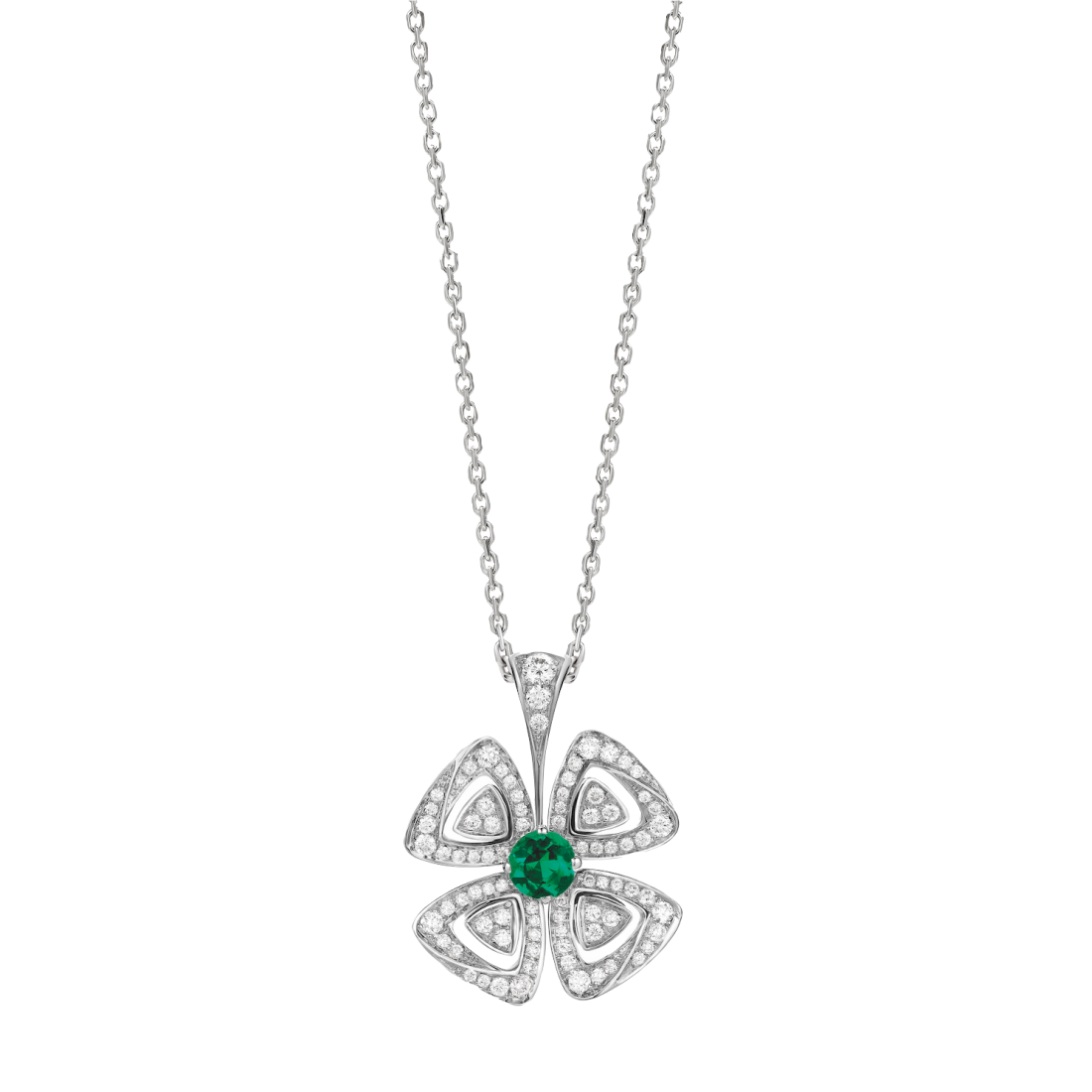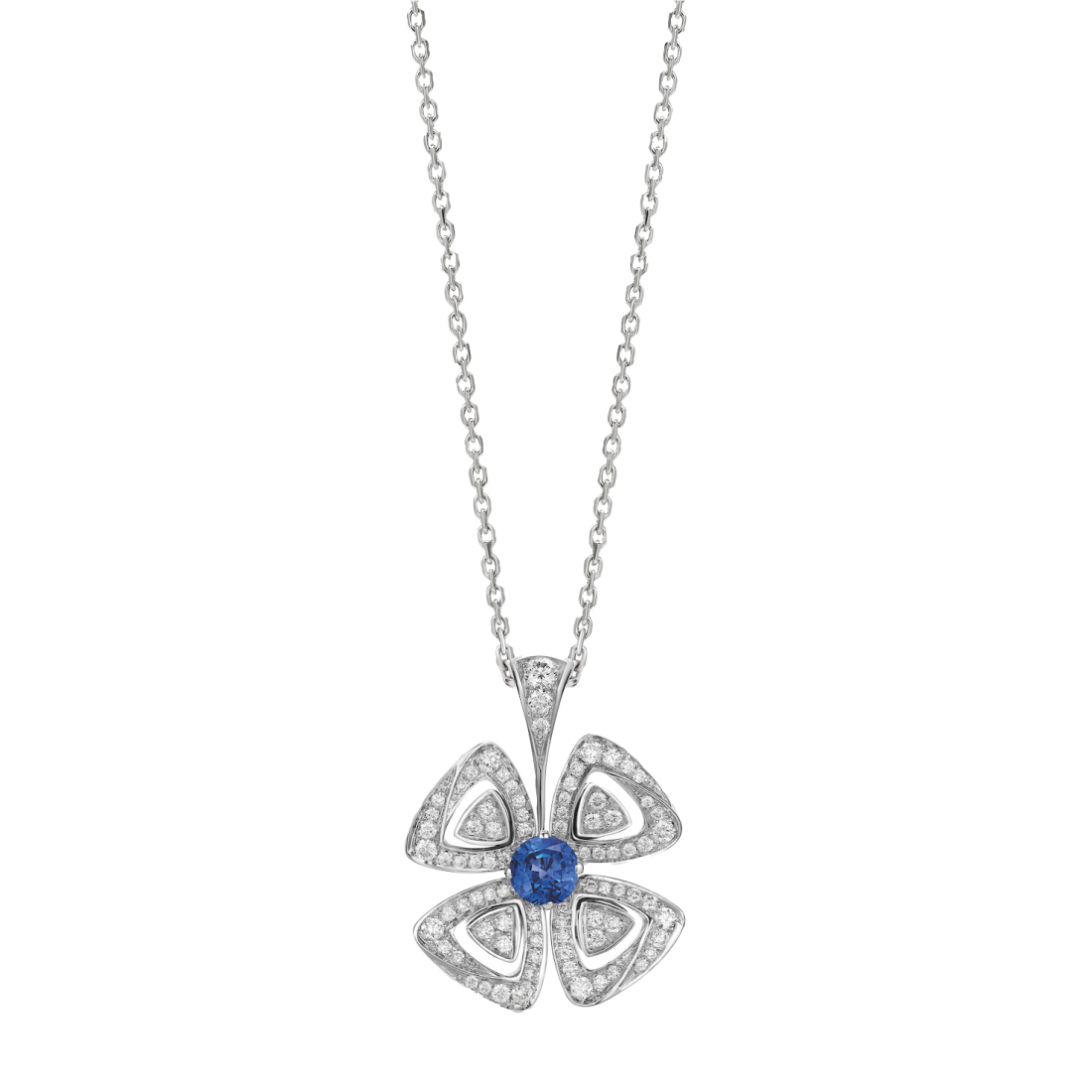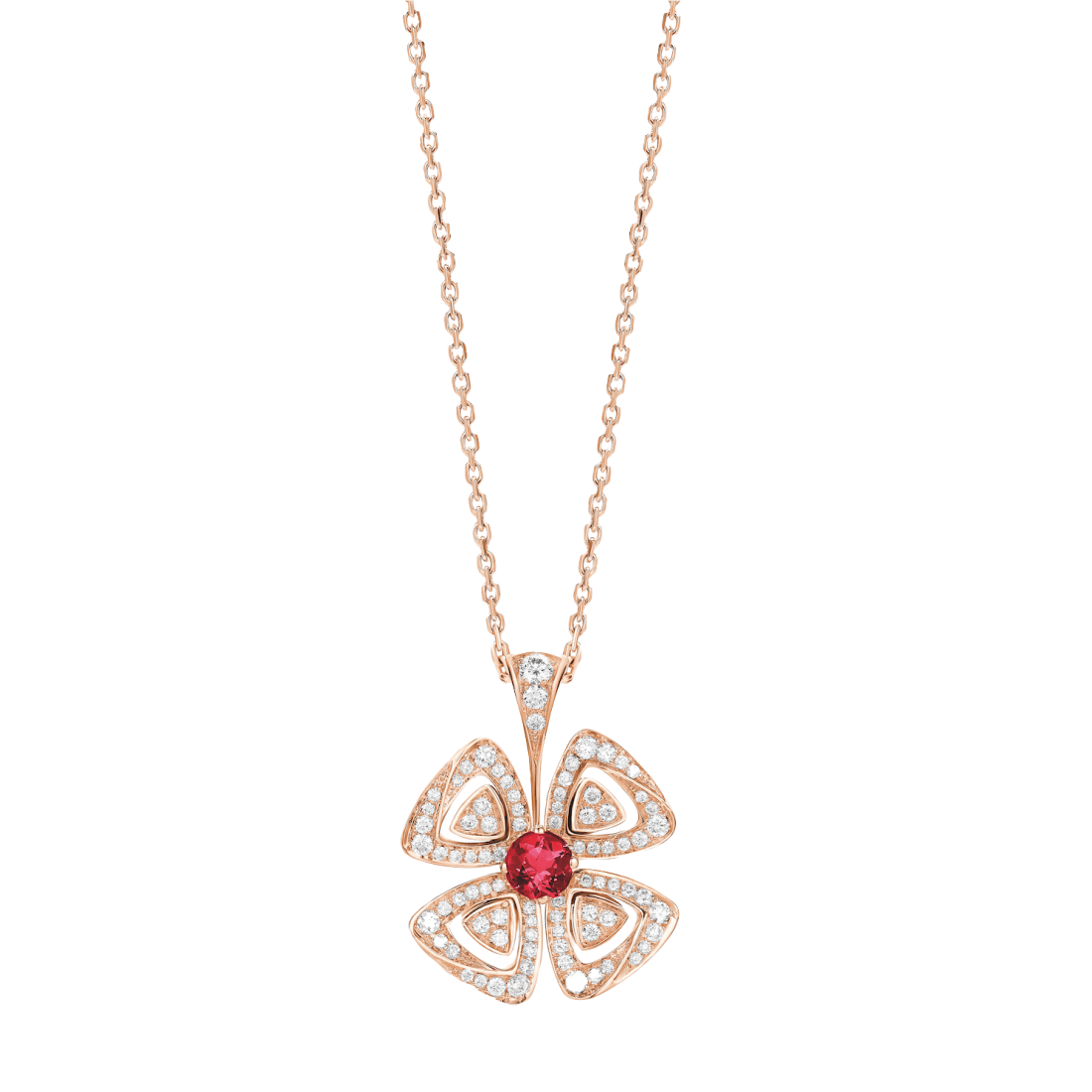 (Swipe left for more)
For more information on the new Fiorever collection, visit the official Bulgari website.
Photos: Bulgari