Here are five deceptively innovative security safes from Buben & Zorweg to display and safeguard your treasured timepieces.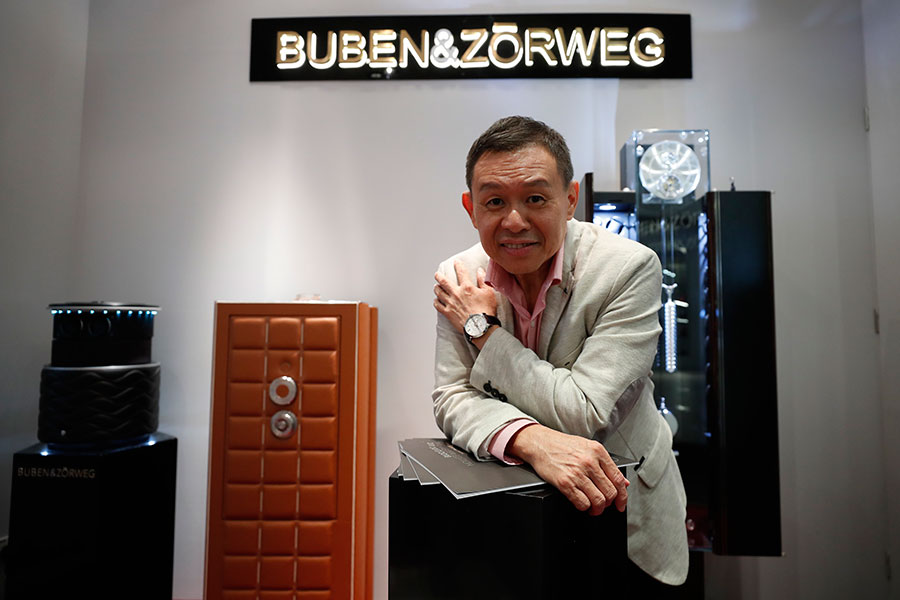 ICYMI, Buben & Zorweg has finally arrived on Malaysian shores, bringing with it a compendium of state-of-the-art storage solutions for ardent watch collectors.
The German marque recently hosted an intimate cocktail party at the Swiss Watch Gallery flagship in Pavilion Kuala Lumpur, showcasing its most inventive and exquisite masterpieces. Engineered exclusively for watch enthusiasts, the range combines opulent design, cutting-edge technology and fine German craftsmanship to ensure each piece makes a prized investment.
Here are five deceptively innovative security safes from Buben & Zorweg to display and safeguard your treasured timepieces.
Illusion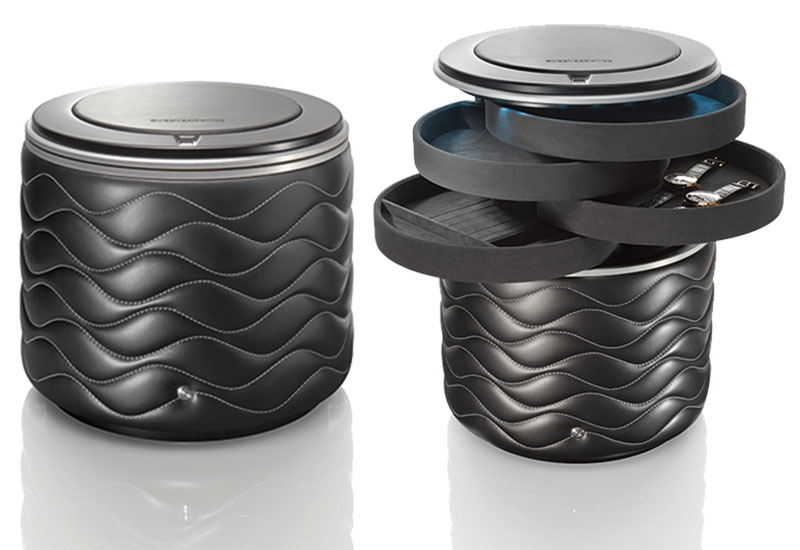 Highlighting the evening was the Illusion, the brand's high-security storage concept that doubles as a statement furniture piece. It unlocks elegantly by way of a fingerprint or transponder chip, with alternate drawers opening in opposite directions to reveal their contents. Made from high resistant stainless steel housing, the Illusion is ideal for storing watches, jewellery, small accessories or even documents in the changing room or bedroom.
Object of Time I / Objet de Temps I
The Object of Time I is what we'd like to think of as the grandfather clock of the future, with its tall body, handcrafted Macassar housing and magnificent tourbillon showing off its precision mechanics. It features 32 TIME MOVER®, 4 drawers and 2 universal drawers to store an additional 16 watches – all safeguarded by an advanced Swiss security lock. Limited to only 75 pieces, owners will likely be the coolest grandfathers in the years to come.
Orion
For those who prefer traditional aesthetics without compromising on technology, Orion is the perfect option. Its exterior is made from finest Italian nappa leather (customisable colours available) with handmade stitching and ornamental seams for a classic, refined touch. Meanwhile, the interior features drawers in high gloss varnish or nappa leather, protected by a German electronic locking system. It comes in three different sizes: original, XL and XXL.
Galaxy Tabletop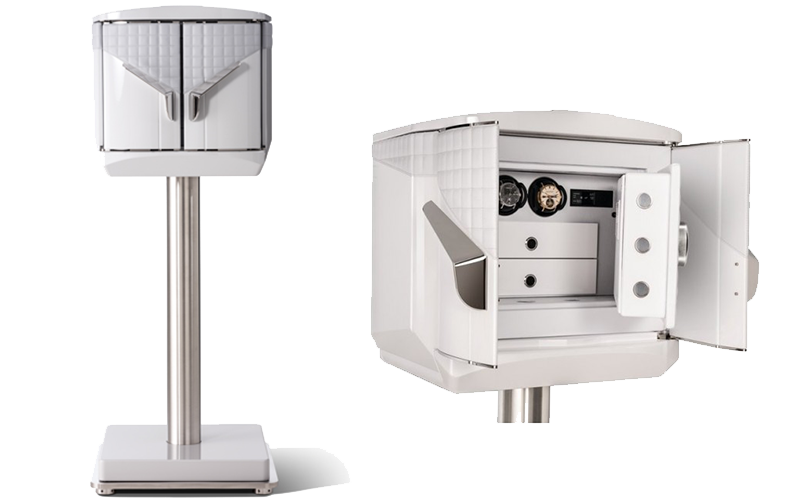 Here's one for the ladies: Galaxy Tabletop comes in a pearl white design and optional "Lady Butterfly" handles for a more feminine finish. Its sleek and contemporary exterior complements a modern home, while its inner drawers offer a safe haven for your jewellery and watches with double security provided by a German electronic locking system and Swiss security lock.
Spirit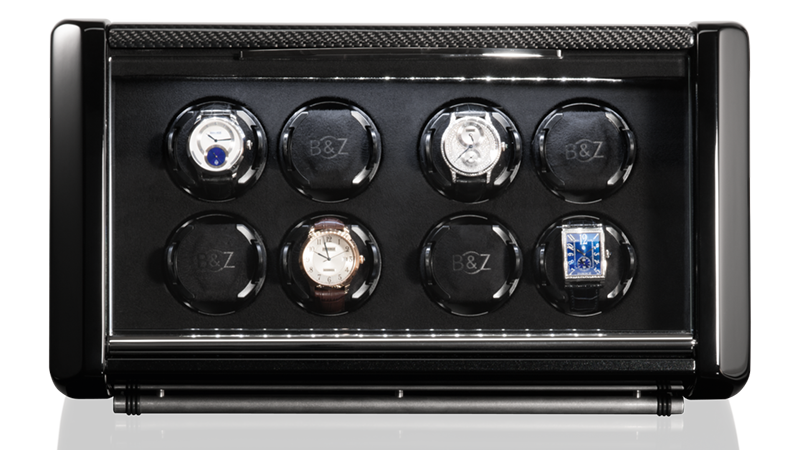 Those who admire Buben & Zorweg for its trademark TIME MOVER® will love the simpler yet meticulously designed Spirit. Made with a combination of aluminium, steel, wood and glass, it exudes a classy appeal of its own while drawing attention to the watches it holds on display. Seen here is the Spirit 8, which comes with 8 individual TIME MOVER®, secured by a German lock.
View these Buben & Zorweg masterpieces upclose at the Buben & Zorweg pop-up at Swiss Watch Gallery, Pavilion Kuala Lumpur. Open until January 31.
For more information, visit the Buben & Zorweg website here or Swiss Watch Gallery website here.
Images: Courtesy of Swiss Watch Gallery