The second entry in Johnnie Walker's Ghost and Rare series focuses on the distillery character from closed Port Ellen on Islay.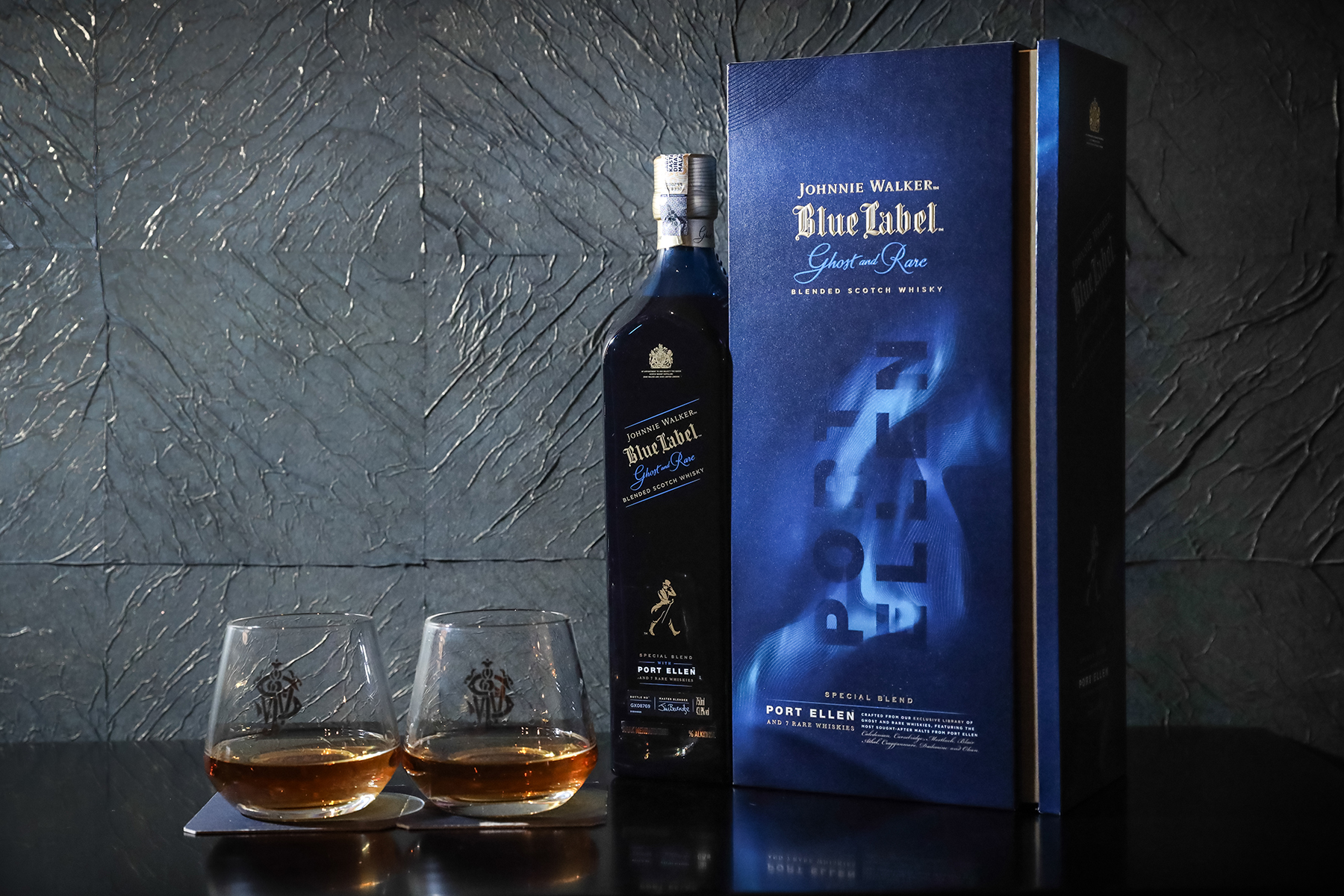 The word 'ghost' here does not mean scary shadows, instead, it refers to distilleries that are no longer in operations. Johnnie Walker has announced this release of the second whisky in its Ghost and Rare series last year where the whiskies are from long-closed distilleries.
The Johnnie Walker Blue Label Ghost and Rare Port Ellen is unsurprisingly, from Port Ellen Distillery, an Islay producer that was known for its leathery, smoky style. It ceased its operations in 1983, but its whiskies are still around, rare and prized. Diageo recently announced it would be re-opening the production facility next year.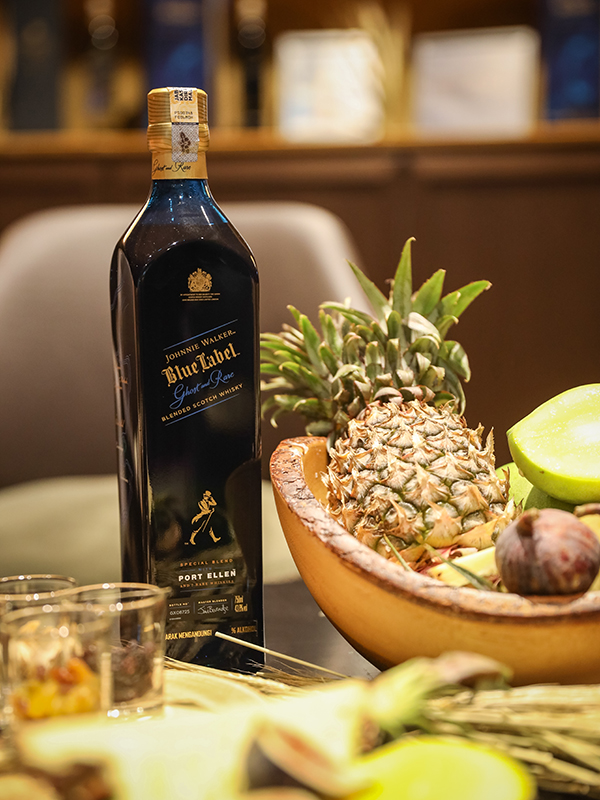 The Port Ellen malt is not the only ingredient in this spirit. The blended whisky has traces from the now silent Carsebridge and Caledonian distilleries, as well as malt from Mortlach, Daliune, Cragganmore, Blair Athol and Oban.
The bottle of Blue Label Ghost and Rare Port Ellen appears to be as mythical as its name. The dark blue bottle holds the spirit within without giving a glimpse to what it holds within. There is no age to this blend, but all of the whiskies are at least 20 years old. The youngest drop of Port Ellen whisky is at least 34 years old.
Guests who were part of the intimate media tasting session had the opportunity to sample this blend alongside the award-winning Johnnie Walker Blue Label. There is no doubt that the Blue Label is indeed a fine blend, but the rare Blue Label Ghost and Rare Port Ellen is a tough one to measure up to.
The amber, gold liquor at 43.8% ABV is nothing like we have ever sampled before. It is often said there is a whisky for every occasion. The Blue Label Ghost and Rare Port Ellen is one for rare, joyous occasions like welcoming a new bundle of joy or even the start of a marriage.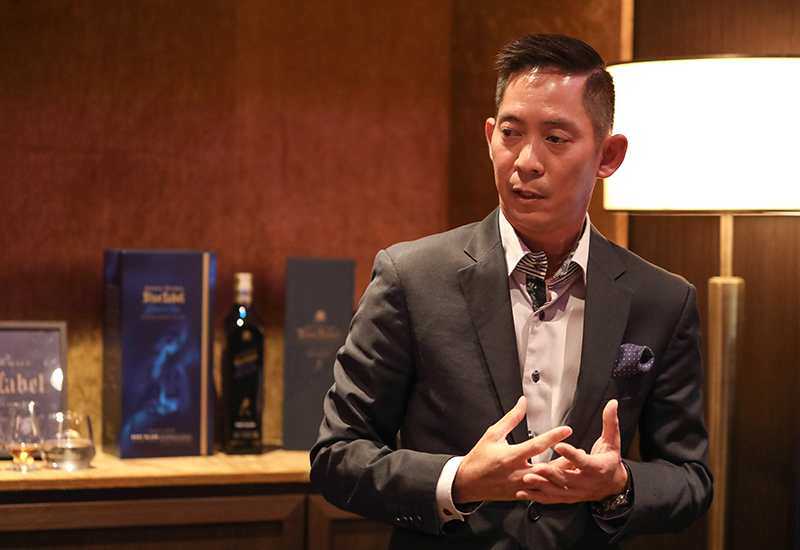 Jeremy Lee, Brand Ambassador of Diageo Malaysia who guided the session, shared his knowledge of whiskies. Lee highlighted the taste of notes of the golden liquids, referencing them to ingredients such as ginseng, walnuts, honey and apples.
The session commenced with his trademark statement, "Breathe it in like you are taking in the cologne or perfume of your loved one."
First Nose
The first sniff and it is love. Sweet, rich almost perfume like scents of vanilla, tropical fruits, citrus peel and toffee flood the senses. There is a light smoky quality, but it is subtle. So subtle that it takes one a while to realise it is there.
First Taste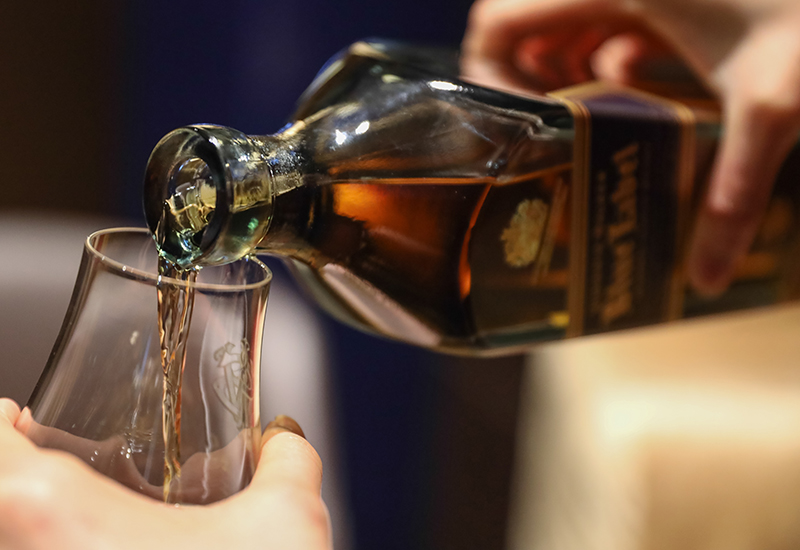 When the golden whisky touches your tongue, it is almost like a cocktail in its perfect blend. It is sweet with the tang of tropical fruits. As you hold it longer in your mouth, tastes of toffee and baked goods come out to play. Swallow and you are left with a lingering finish that is delicate and sweet. You would get a taste of rolling waves of waxy citrus as the whisky travels down your throat.
The light, subtle and nuanced blend is best enjoyed neat. This perfection does not need anything added for its notes to shine.
This is a limited edition bottle where the exact number in the market is confidential. However, when stocks are depleted, they will be sold out indefinitely.
Bottles are priced at RM1,688 and can be purchased at Stay Thirsty.
Images courtesy of Diageo Malaysia.