You may know Bentley for its expertly crafted cars, furniture collection, and even the Bentley Trike – but do you know that the British carmaker also does jewellery?
Bentley has unveiled its fine jewellery collection that come in a glorious array of colours which reflect the selection of exterior paint colours available to the carmaker's customers. This use of colour parallels Bentley's focus on the range of paint and finishes through which its customers can personalise their car with bespoke colours and materials of their preference.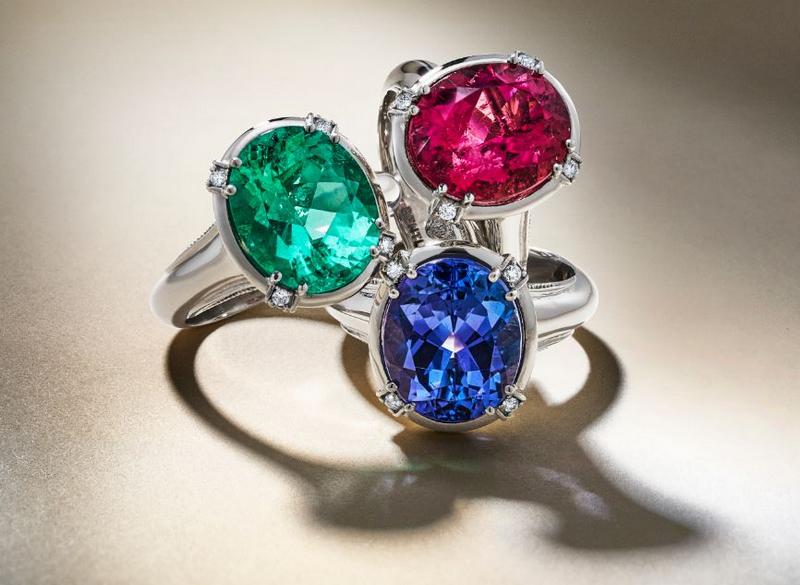 Each precious coloured gemstone in the new jewellery collection are selected, cut and polished at the Heinz Mayer factory, Bentley's jewellery partner, in the town of Idar-Oberstein, which is globally renowned as the centre of the high-end gemstone world.
The pieces in the collection are vibrant yet sport an understated design – from rings to pendants. Bentley has taken some of its most famous hues such as the Sequin Blue colour, and translated it into the form of a tanzanite gemstone, which is sourced from an area near Mount Kilimanjaro in northern Tanzania.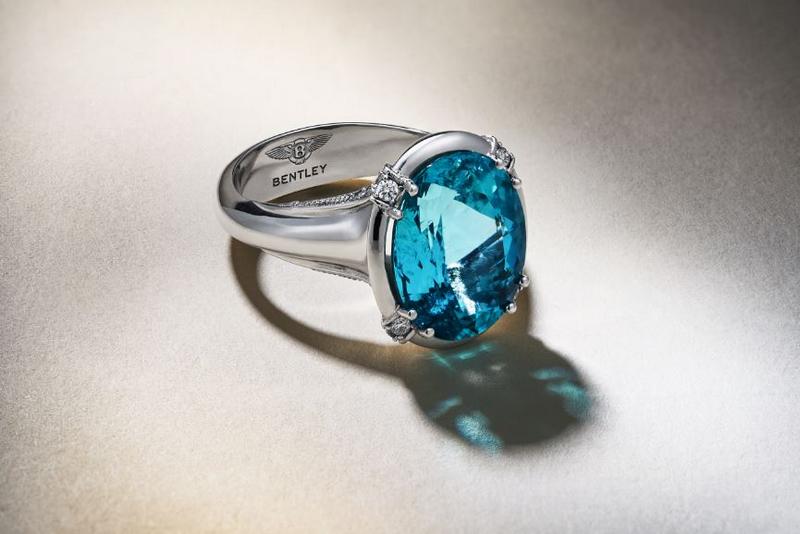 Other rarer gemstones such as the hypnotising Padparadscha Sapphire and Ruby are also part of the collection, which resemble the multi-faceted tones of Bentley's Bacalar limited edition model which was revealed earlier this year in Crewe. The paintwork also inspires comparison with the bright Mandarin Garnet, a vivid orange that's also known as "fanta orange". This particular gemstone so far has only been found in a few deposits in Nigeria and Namibia.
"There are subtle differences that change every year within the palettes we use," said Maria Mulder, Bentley's Head of Colour & Trim. She has said that research indicates there is a deep connection between colour and personal emotions. "The environment and the social circumstance in which we live also have an effect, so now we are seeing warmer tones, not the recent neural tones or simply the black and white of the cars of the mid-1990's."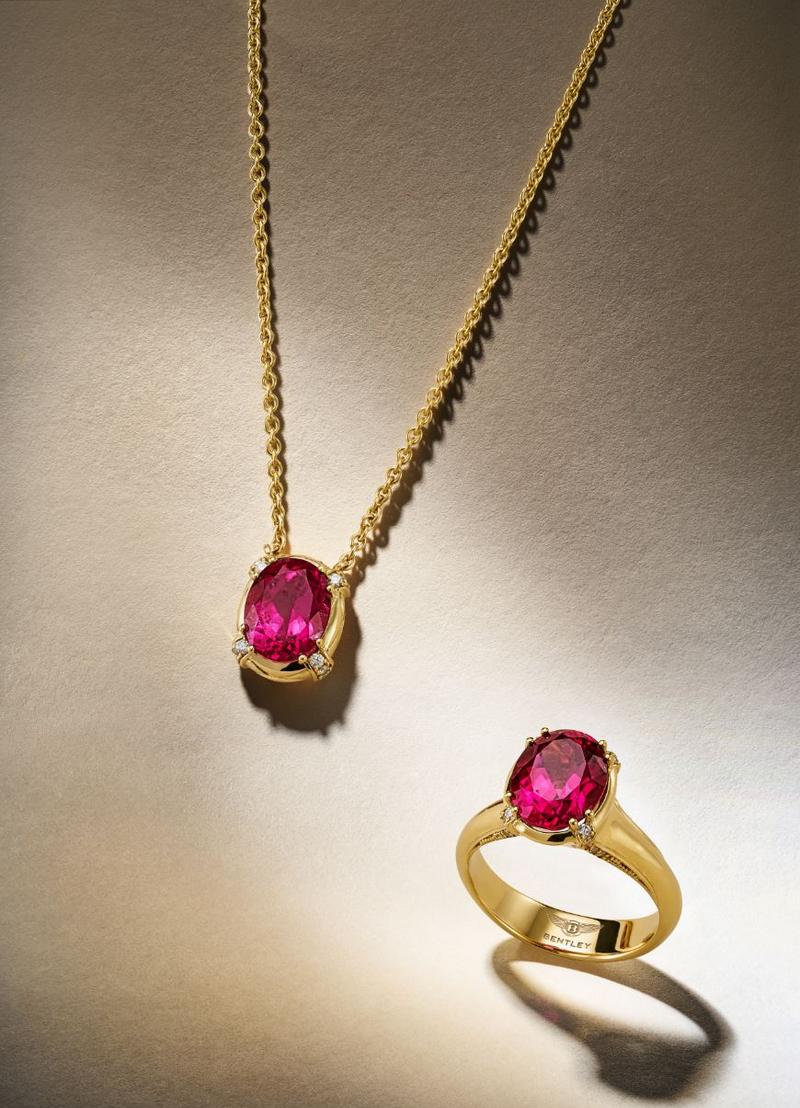 "Our ability to use paint to define the lines and shape of a car is the similar skill to that used by a cutter to transform a rough gemstone," she continues. "In its raw state, a gemstone wont show all of its potential beauty, but with an expert cutter, the fire and light in the stone comes out. Paint colour needs to retain its longevity just as the stones retain their colour. Our exterior paint colour will always have that purity and naturalness because the final coat will protect it."
This new addition of coloured stones to the Bentley Jewellery range will offer a new way of expression to its customers and lovers of finery alike. Prices start from €6000, and more information can be found here.
Photos: Bentley