It is to the watch and jewellery world what the Detroit Auto Show is to the automotive industry, and Paris Fashion Week, to fashion.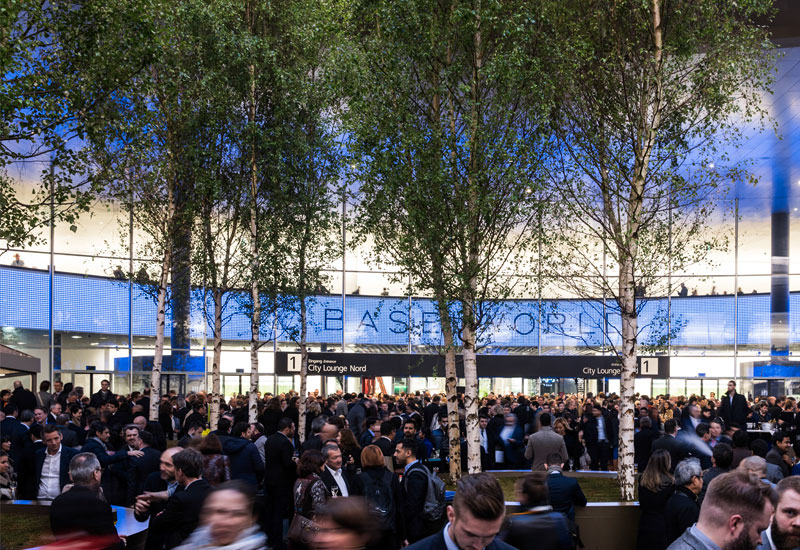 In a few short days, the Baselworld Watch Fair will be kicking off to a huge flurry of activities that will undoubtedly be magnified online.
What is the significance of this fair, you ask? Why is everyone talking about it? What happens there? Can you go?
Well, wonder no more as we get the basics of it.
What is Baselworld?
It is the world's largest watch and jewellery trade show held annually in – you guessed it – Basel, Switzerland. Sometimes also called the Basel Fair, it will run from March 22 – 27 this year and an estimated 2,100 exhibitors from 45 countries will be setting up booths to showcase their latest and most extravagant. In a nutshell, it is to the watch and jewellery world what the Detroit Auto Show is to the automotive industry, and Paris Fashion Week, to fashion.
Why is it important?
It is the key event in the horology calendar where watch and jewellery manufacturers launch new collections for the year. It is the place where new trends are spotted or created by luxury brands like Rolex, Omega, TAG Heuer, Breitling, Patek Philippe, Breguet and more. Jewellery houses that also do watches like Chopard, Harry Winston, Hermes, Bulgari, Louis Vuitton, Chanel, Gucci and Dior also make appearances.
If you're wondering where are other watch and jewellery giants like Cartier, ICW Schaffhausen, Jaeger-LeCoultre and Panerai, you won't be spotting them here as they are part of their own fair – the Salon International de la Haute Horology (SIHH) – which is a Richemont Group initiative.
What happens at Baselworld?
A lot of watch lovers and buyers will get to meet with their favourite brands to be among the first to see the new collections and place orders for them. The latest products, launches and trends also get a major boost in publicity as watch journalists and editors flock to the many press conferences and shows to report on them.
As media gets increasingly digital, so has the fair. It has special digital access like live streaming of the opening ceremony and press conference, a special app for insider access to the offerings of all exhibition, an e-catalogue for easy browsing and more.
Is it open to the public?
Unlike SIHH which is open to only trade members and journalists, Baselworld is open to anyone and everyone with tickets going at CHF60 for a one day or CHF150 for all 6 days. You can buy them at the door, or purchase them online in advance.
What will you see?
The world's latest and most advanced watches and beautiful jewellery from the world's greatest watch and jewellery makers. Brands on show vary from almost all price range – from The Swatch Group to Harry Winston – and they exhibit in equally as varied a façade. Some are mere glass booths while some boast building-size, multi-story booths.
While you may not be able to buy a watch on the spot, this is the perfect opportunity to KIV what you like and place your orders.
For more information, log on to the official website here.