Between strap, dial and bezel, the new Serpenti can result in over 300 variations for a Serpenti that's uniquely you.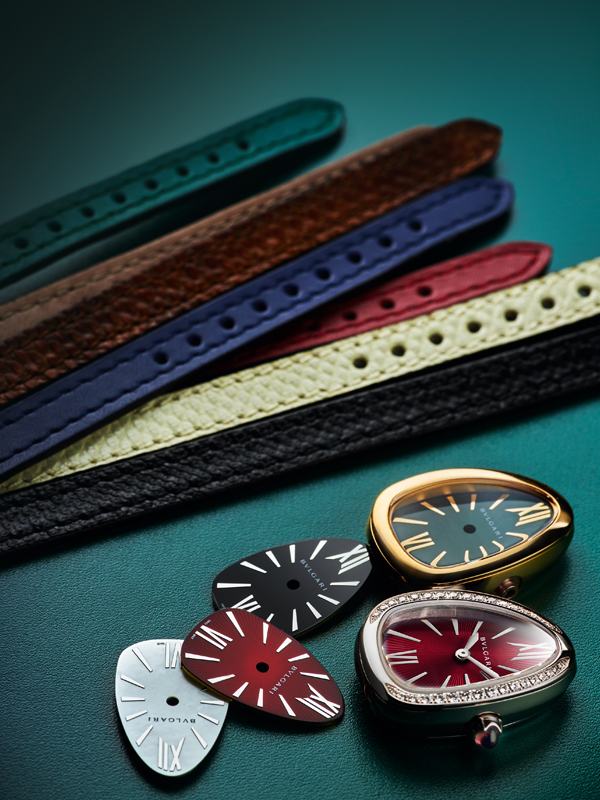 One of the sexiest animals in the world of haute joaillerie, Bulgari's Serpenti is brought one step closer to its true self at this year's Baselworld with the unveiling of a new line of watches that allows it to be completely customisable, affixed with interchangeable leather straps for the first time.
Like the animal, the watch can now continually shed its skin – or in this case, straps – and transform into a myriad of styles.
Choose your colour and leather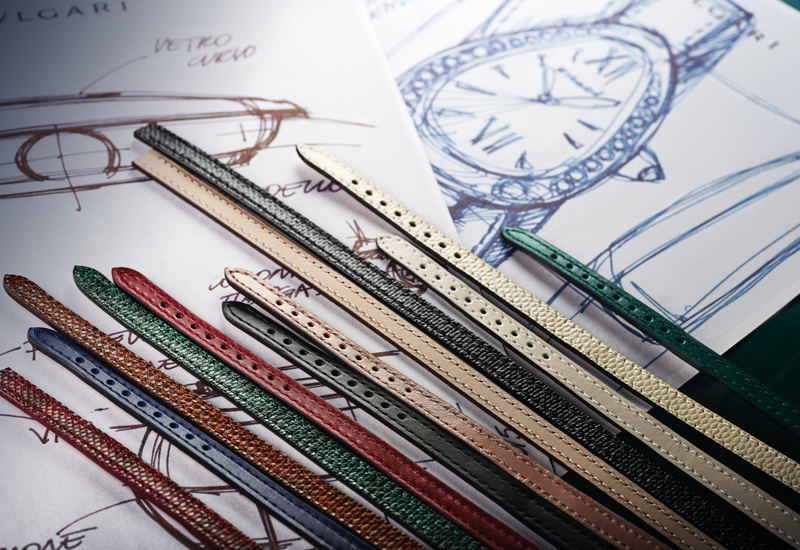 On top of calfskin, there is the option of karung snake skin leather, a non-venomous water snake most identifiable by its particularly thin and supple skin with scales midway between those of a lizard and the more customary snake variation. Because of its thinness, it requires a more meticulous tanning process and results in a softer and smoother leather surface.
For this collection, the straps are coloured with natural pigments in vivid, luminous shades and enhanced by a varnish to lend it a subtle gloss. The karung varieties come in black, red, white, green and chestnut brown while the classic calfskin comes in sapphire blue, agate white, ruby red, sandy beige, black and emerald green.
Choose your dial, case and bezel
Its variety in colourful straps is matched by the number of dials available. Choose from black lacquered, mother-of-pearl or sunburst guilloché, set in steel or pink gold cases, with bezel set with brilliant-cut diamond or otherwise. All are water-resistant up to 50mm and powered by Bulgari's own personalised B033 quartz movement.
Over 300 variations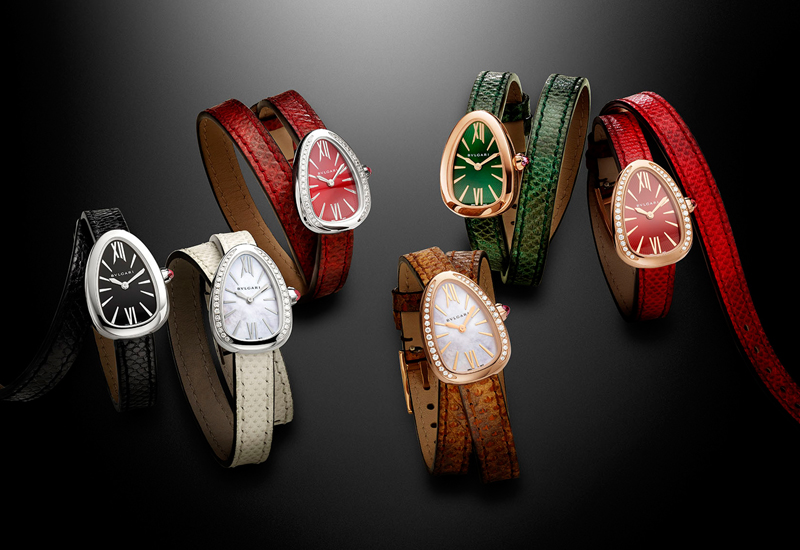 The swapping of straps is made incredibly easy with a practical fastening system. All in all, the new Serpenti comes with more than 300 variations between strap and dial for a Serpenti that's uniquely you. If you can't decide, Bulgari has even developed an app to faciliate the customisation process on which you can compose your colour, strap and dial of choice before you decide.
Did we mention you can also choose to have an engraving done on the caseback? The customisation on this is certainly more than skindeep.
Log on to the official website here to learn more.