If you're looking to be impressed with this year's Baselworld offerings, these certainly will with their jaw-dropping pricetags.
Baselworld 2017 has come to a wrap and what a whirlwind of watches it was, from the shiny and sparkly to the impossibly intricate.
The most stylish ones obviously had everyone's attention but none stole the show as much as these, which outrageous pricetags alone dropped many jaws.
Louis Moinet Evo Sideralis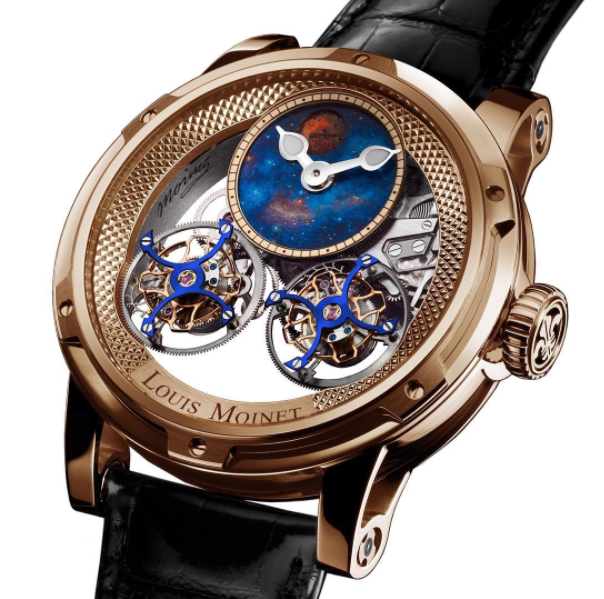 Louis Moinet premiered a new rose gold version of its EVO Sideralis with a skeletonised openwork dial. It is breathtakingly beautiful, displaying a night sky of astronomy with Mars, the Moon, Mercury and meteorites floating through the hand-crafted universe. Prices were not available for this limited edition timepiece but we got a rough idea – the double tourbillon version sells for upwards of US$286,000 (approx MYR1.26million).
Jaquet Droz The Loving Butterfly Automaton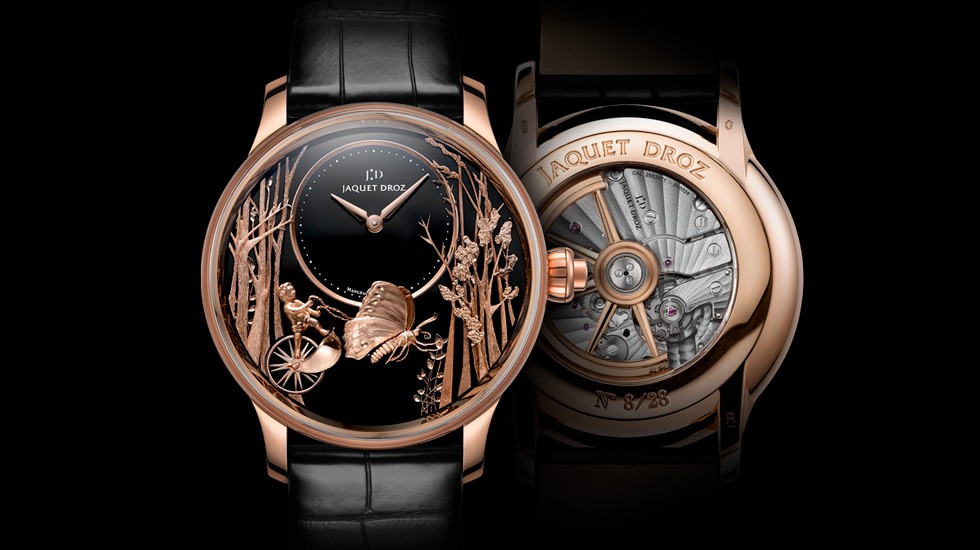 Jaquet Droz put the delicate butterfly front and centre of its 43mm Loving Butterfly Automaton, complete with a spellbinding mechanical movement between the butterfly's wings. The butterfly is pictured pulling along a child on a chariot with details of both carved out in vivid clarity. Further hiking up its value is the fact that the watch is only available in 28 limited editions of each of the white or red gold versions, pushing the pricetag up to US$126,000 (approx MYR556,983).
Graff Diamond Octagonal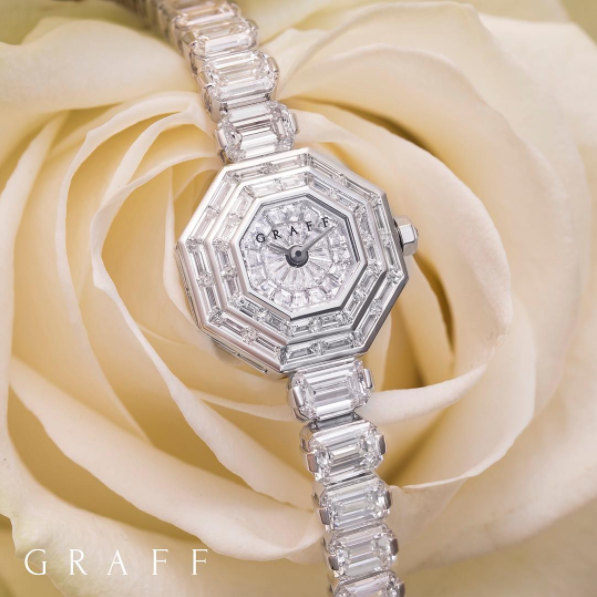 Unveiled under the jeweller's Luxury Collection, the Diamond Octagonal ladies watch is a work of art made with both the horological enthusiast and diamond connoisseurs in mind. Diamonds are laid upon diamonds set in a diamond-encrusted face and dial and put onto a fully pave diamond bracelet – you get the drift. The price to this particular piece is not revealed but if you want to make an estimate, Graff's round-diamond-pavéd dial "Butterfly" watches accented with coloured-gem butterflies sells from US$129,000 (approx MYR570,244).