Every evening at 7.30pm, from now until the 30 January, the Australian High Commission building will transform into a giant art canvas for a dazzling light show that highlights the creative talents of Malaysians and Australians.
Australia now: Lights Up is the centrepiece of the Australia now Malaysia, the Australian Government's flagship diplomacy program that displays the best of Australian innovation, diversity and creative excellence.
Located smack dab in the middle of vibrant Kuala Lumpur, right across from the Petronas Towers, the illuminated facade of Australian High Commission building will showcase digital artwork created by Malaysian and international entrants in the Isle of Design Projection Mapping competition, along with original artwork from primary school students from the Australian International School Malaysia.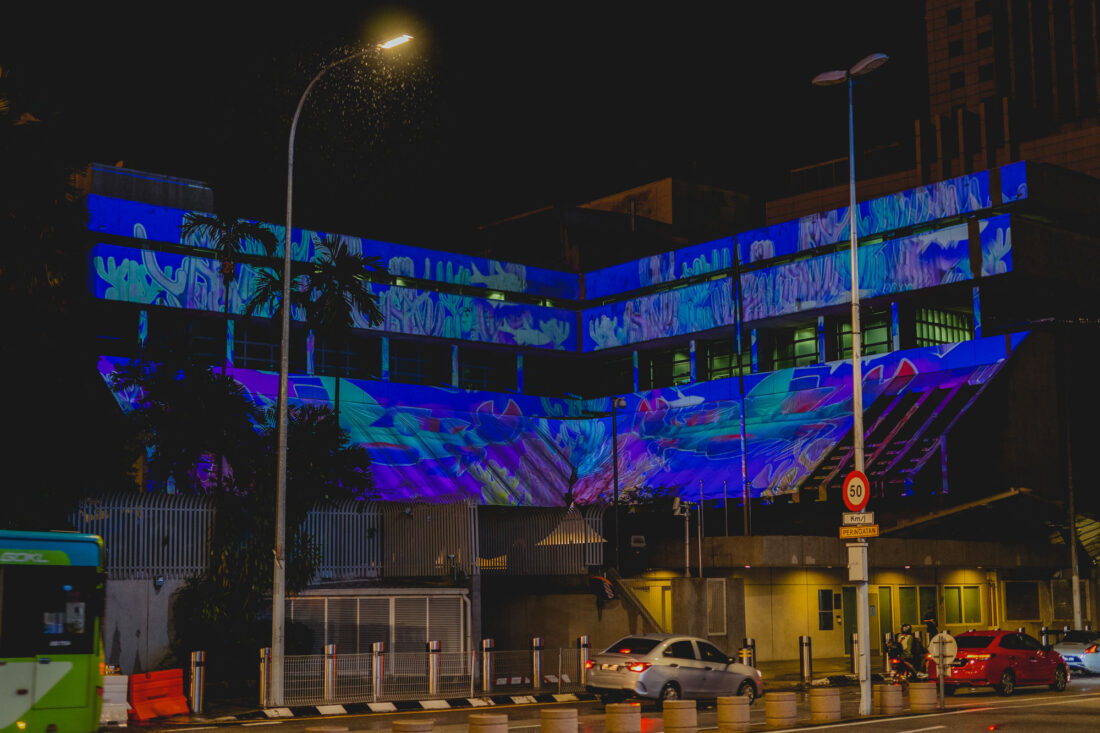 Iconic Australian images that spotlights Indigenous Australia will also be projected in this cross-cultural celebration, produced through a collaboration between Australia's Mosster Studio and Malaysia's Filamen.
"Lights Up brings Australian innovation and creativity to the streets of Kuala Lumpur through a cutting-edge medium," said Dr. Justin Lee, the Australian High Commissioner to Malaysia.
"It is a fantastic example of Australians and Malaysians working together in partnership to deliver a creative and engaging event that many people can enjoy."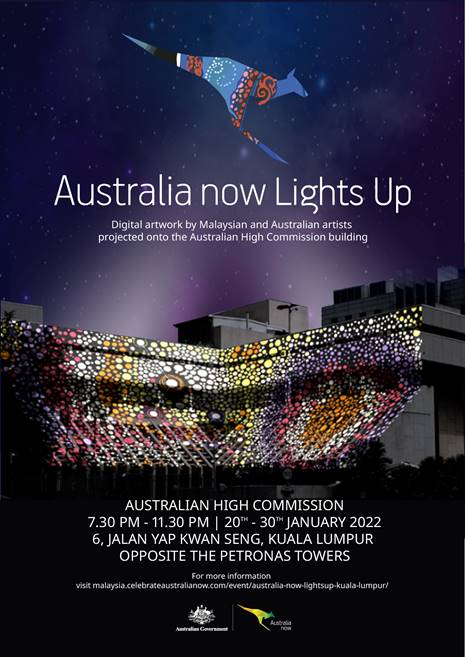 Among the ten finalists in the Isle of Design International Projection Mapping Competition, six were Malaysian digital artists. Visitors will be able to see their impressive artworks on full display in this free public event. 
"As one of the judges of the competition, I was impressed by the energy and diversity of the designs," commented Hannah Birdsey, Deputy Head of Mission to Malaysia.
Visitors are also encouraged to take photos with the light projection and share their experiences with the illuminations using the hashtag #LightsUpMY.
For more information visit the Australia now website, Twitter, Facebook  and Instagram.
Source: Australian High Commission in Malaysia