This December, Audemars Piguet presents its latest timepiece, the Code 11.59 by Audemars Piguet Starwheel.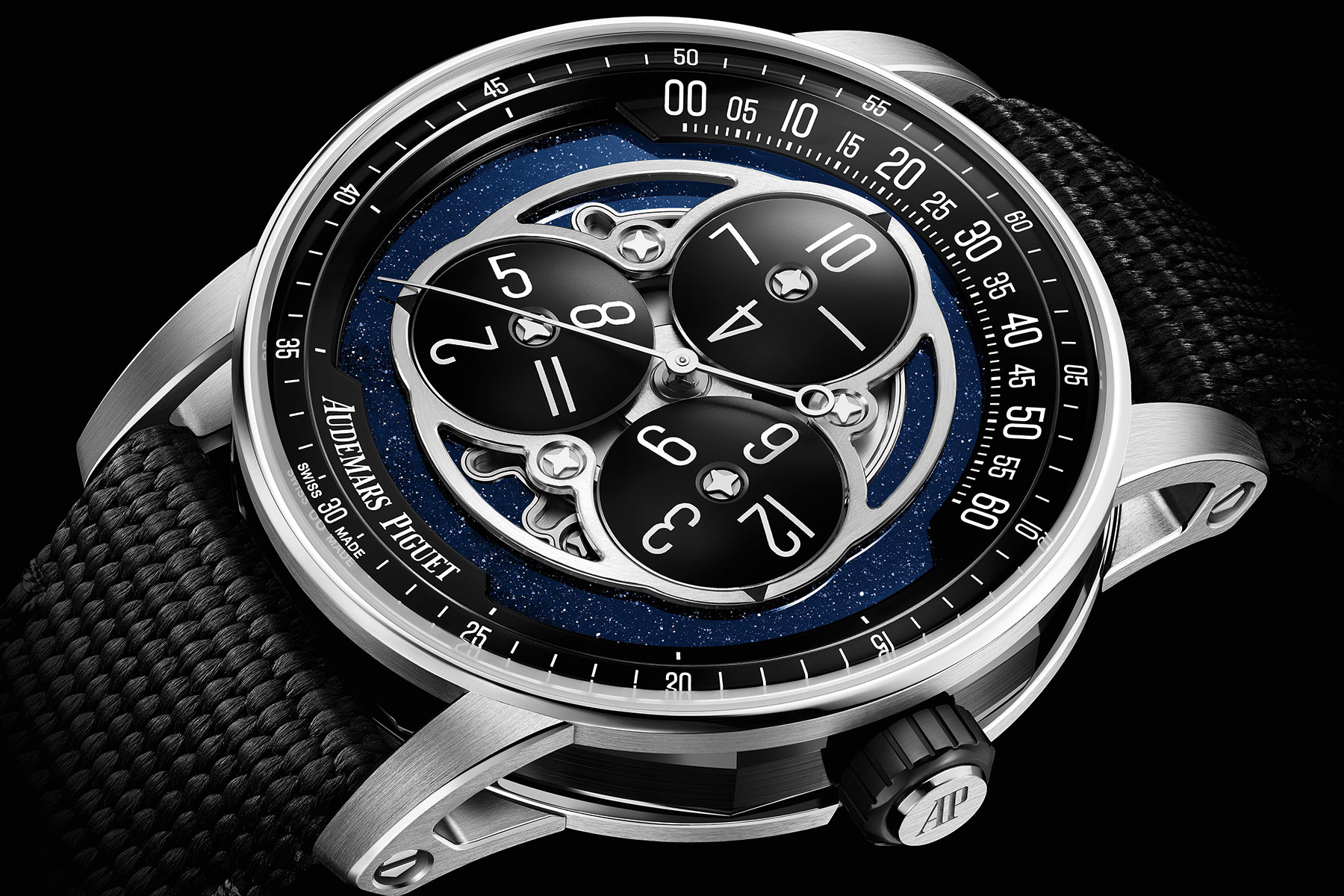 The Code 11.59 Starwheel is an ultra-contemporary design inspired by the wandering hours complication. This complication was first introduced in the 17th century and was the mechanism used all through to the 20th century.
The fascination behind this complication lies hidden within its mechanism. It is a type of horological complication that displays the hours using a satellite system that gravitates along a minute scale arranged in the form of an arc. Audemars Piguet reinterprets it in 1991 and reveals this complication with all its intricacy on the dial. This new Starwheel is a continuation of the models from the 1990s.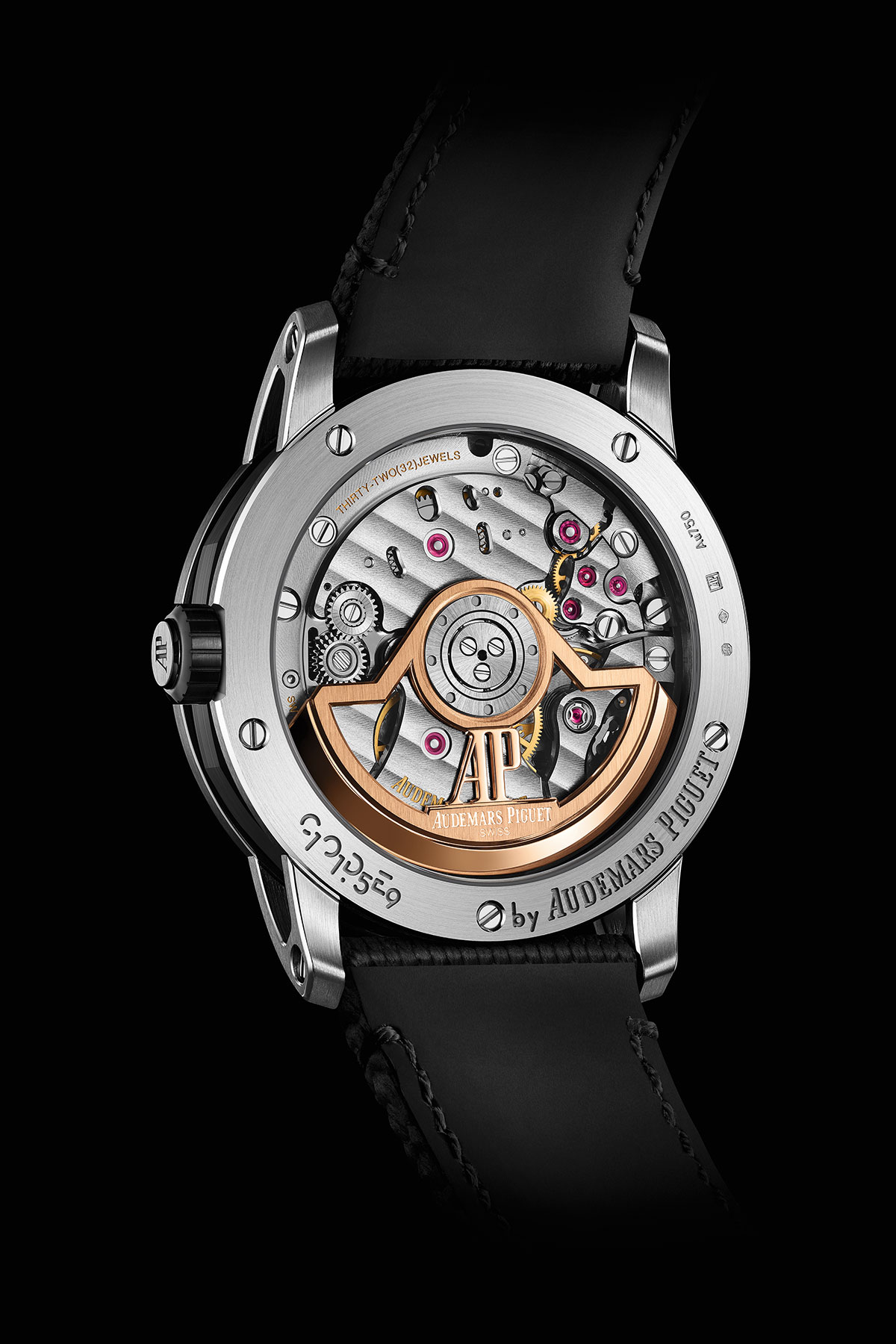 This timepiece has a forty-one-millimetre case made of eighteen carats worth of white gold and black ceramic. In addition to this, the Code 11.59 Starwheel features an eighteen-carat white gold bezel, lugs and caseback contrast with the black case middle and the new black ceramic crown.
On the dial, the timepiece includes a double-curved sapphire crystal which magnifies the details present in the blue aventurine. On the back, the sapphire crystal reveals the self-winding movement, Calibre 4310, and includes twenty-two carats of the pink gold oscillating weight. This piece is fitted with a textured black rubber-coated strap along with a new pin buckle with the Audemars Piguet logo engraved on it.
For more information, click here.