Meet the Code 11.59, a collection which very name literally spells out the maison's spirit.
Every strong brand has an identifying house code. Audemars Piguet, the oldest fine watchmaking manufacturer still in the hands of its founding families, takes its codes one step further by taking it apart and creating a whole new collection of watches.
Meet the CODE 11.59, a collection which very name literally spells out the maison's spirit.
C is for challenging the limits of craftsmanship: In its 144 years of watchmaking, Audemars Piguet has never taken its savoir-faire for granted, continuously challenging its practices and production standards in an endless quest for artistry, excellence and technical perfection.
O is for owning legacy: In preserving its passion, savoir-faire and avant-garde spirit, Audemars Piguet continuously injects its timepieces with enduring values and artistic reinterpretations.
D is for daring to follow firm convictions: Never one to follow convention even back in 1875 when Jules Louis Audemars and Edward Auguste Piguet turned their backs on the lure of mass market watchmaking and decided on unique, complicated timepieces instead, the maison continues to create bold watches of defiance a century later.
E is for evolving: Audemars Piguet never stands still. In the dawn of the digital age, it sticks to its own path but remains relevant with transformative technologies to create groundbreaking timepieces while broadening its savoir-faire.
11.59 also stand for something – it is the minute before a new day, signifying the maison's forwardness in always being a step, an innovation, a day ahead of the rest.
How so? Let's start with the shape.
The round, octagonal and beyond
One of Audemars Piguet's biggest identifier is its octogonal bezel. Marrying tension and opposite forces in this new collection, the octagon is now embedded within a round case, held together by openworked lugs that are welded to the ultra-thin bezel so it is removable. The new curved ergonomics allows for the case to be adjusted to different wrist sizes for comfort for all despite its 41mm diametre. Satin brushed, bevelled and polished, the bezel, lugs and case are testament to the Audemars Piguet team's constant challenge of traditional production standards.
The optical crystal experience
It isn't just the looks that's gotten an update. How you look at time has too – beginning with a complex double curved glareproof sapphire crystal. The glass is shaped like a dome underneath and vertically curved externally from 6 to 12 o'clock. This makes for a brilliant play with depth, perspective and light, enhancing the detailed work on the dial for a unique visual experience. Speaking of the dial…
Raised 3D logo created atom by atom, applied by hand
There's a reason the bezel is created to be so thin – so it can bring forward the artistry of the smooth lacquered dial. It is largely clean and minimalist, with the main focus of attention being the Audemars Piguet signature, measuring a 12.5mm in length, written in a unique topography. Made of thin layers of 24-karat gold, it is materialised though a chemical process akin to 3D printing known as galvanic growth. Upon closer scrutiny, you'll realise that each letter is connected with links approximately the thinness of a strand of hair. Despite its thinness, each layer is placed by hand on the dial, supported by tiny legs almost invisible to the eye.
Six calibres of the latest movement
At its heart, the new CODE 11.59 is powered by six in-house calibres of the latest generation. From the six, three are brand new: an integrated column wheel chronograph with flyback function, a self-winding calibre with seconds and date indication and a self-widing flying tourbillon calibre. True to the maison's traditions and values, they are beautifully enhanced with a wide array of finishing techniques, including traits tirés, cötes de Genève, circular graining, circular satin, diamond-polished angles and gold-toned engravings.
Take a closer look at the collection below: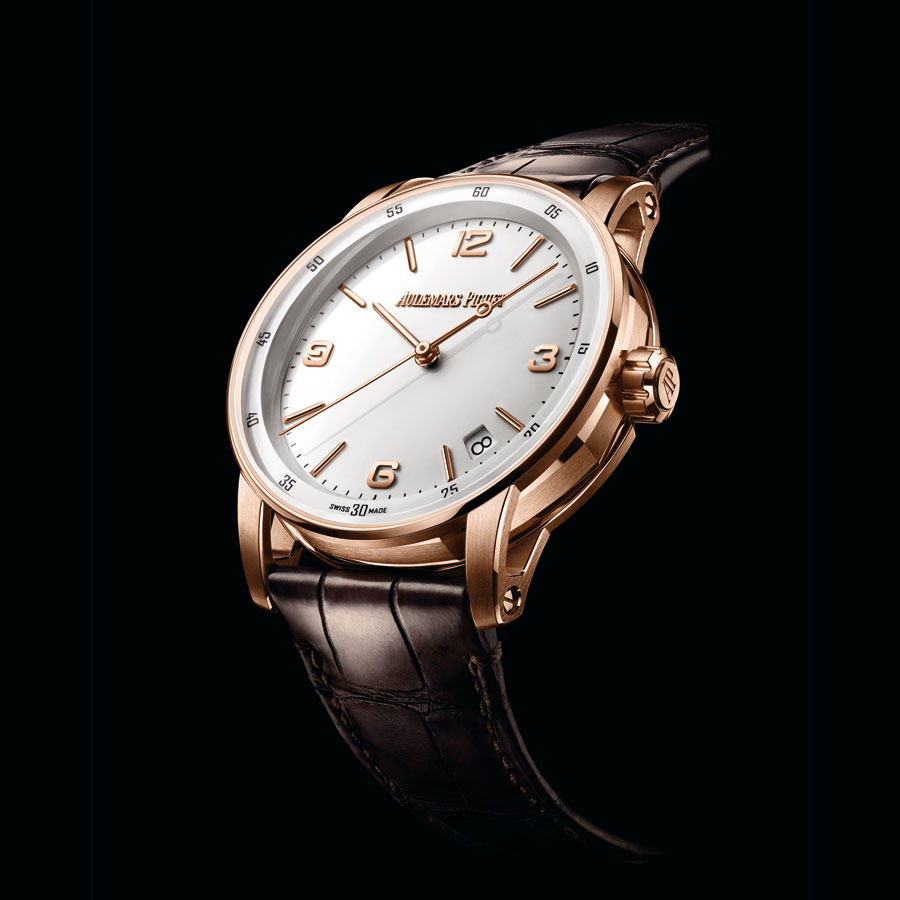 Audemars Piguet 11.59 Self-Winding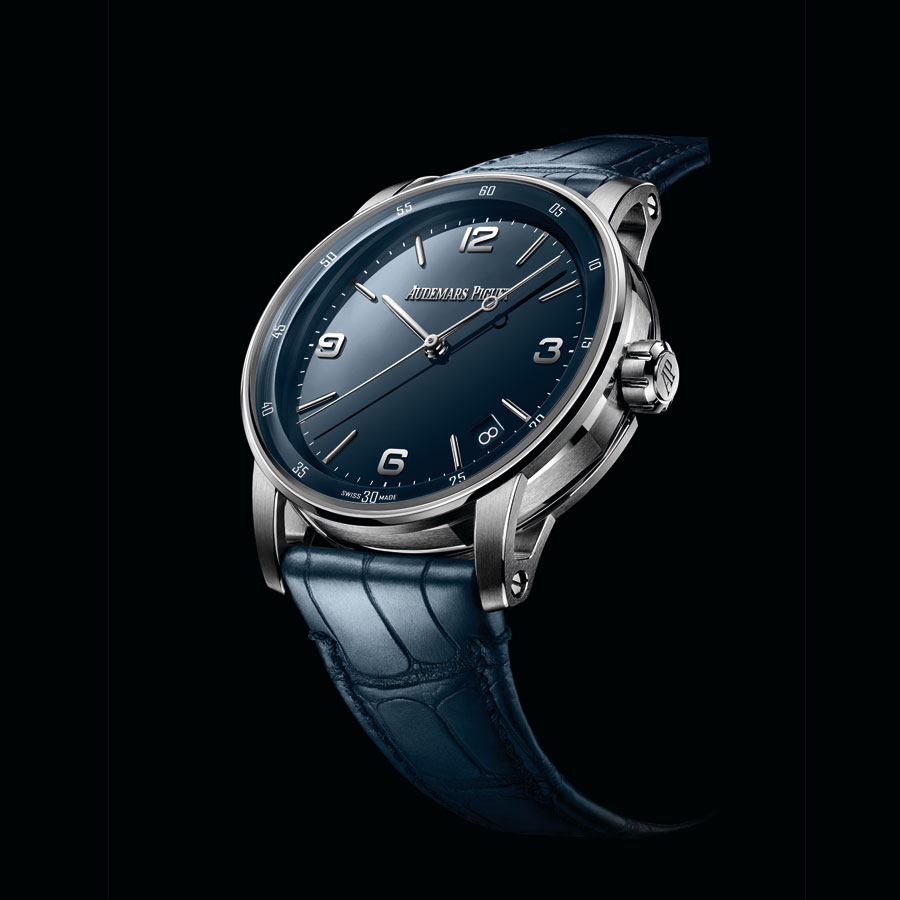 Audemars Piguet 11.59 Self-Winding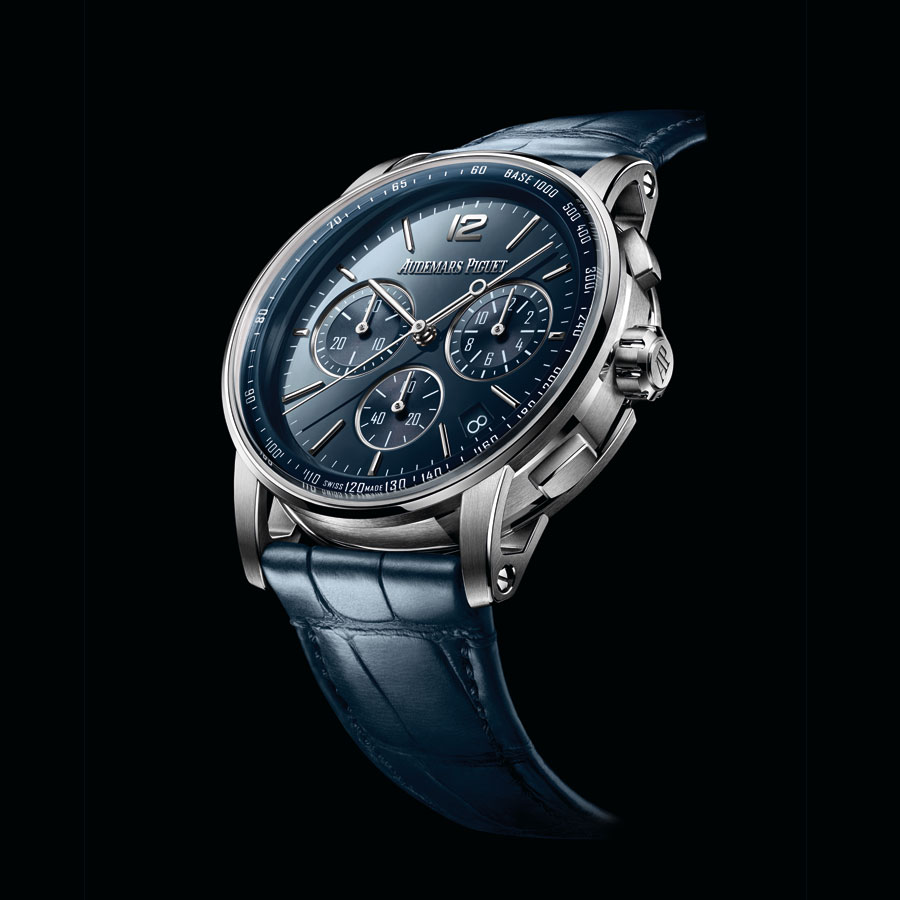 Audemars Piguet 11.59 Self-Winding Chronograph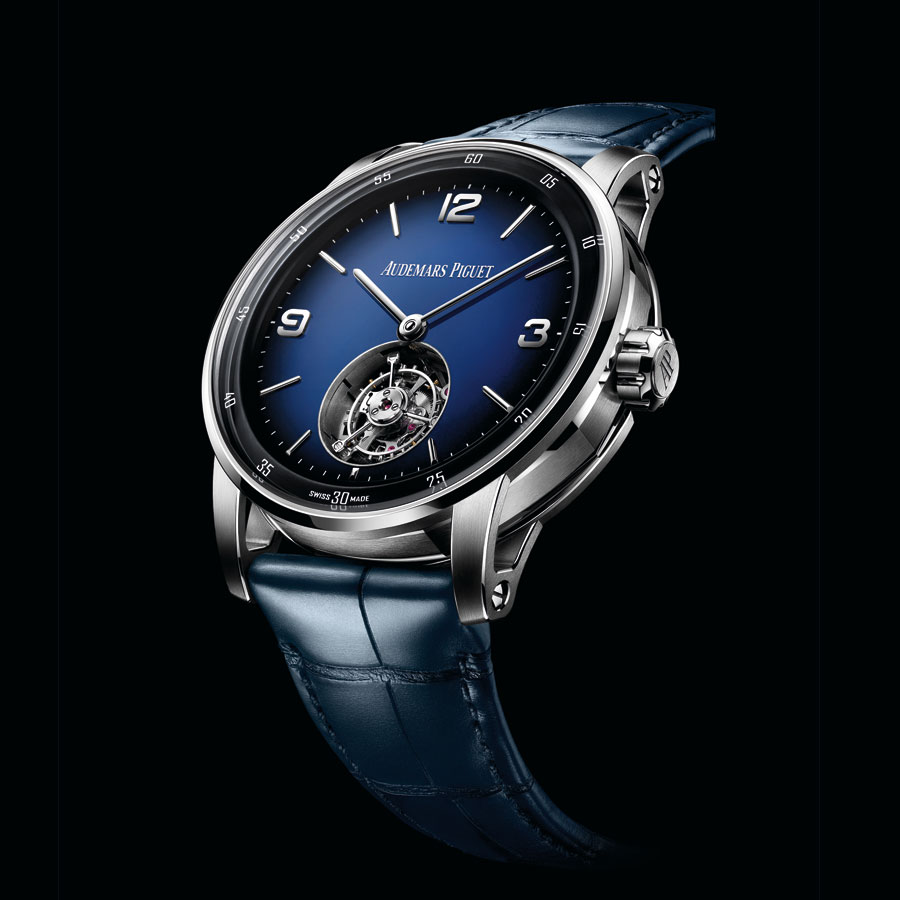 Audemars Piguet 11.59 Self-Winding Flying Tourbillon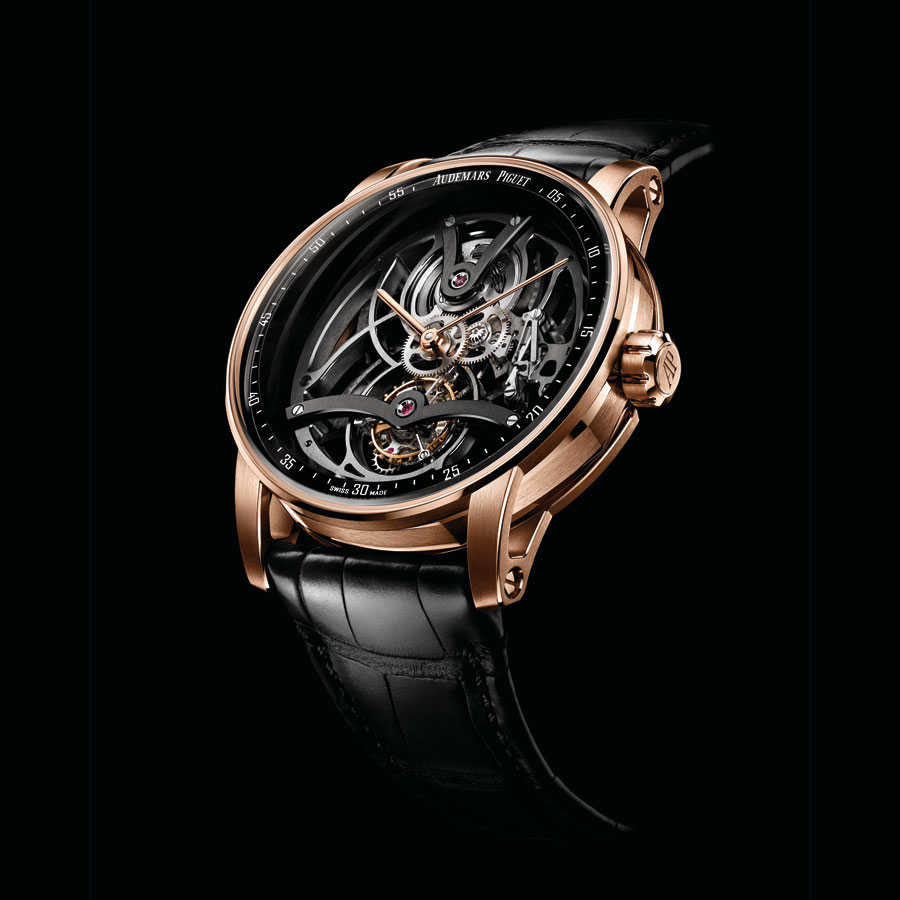 Audemars Piguet 11.59 Self-Winding Tourbillon Openworked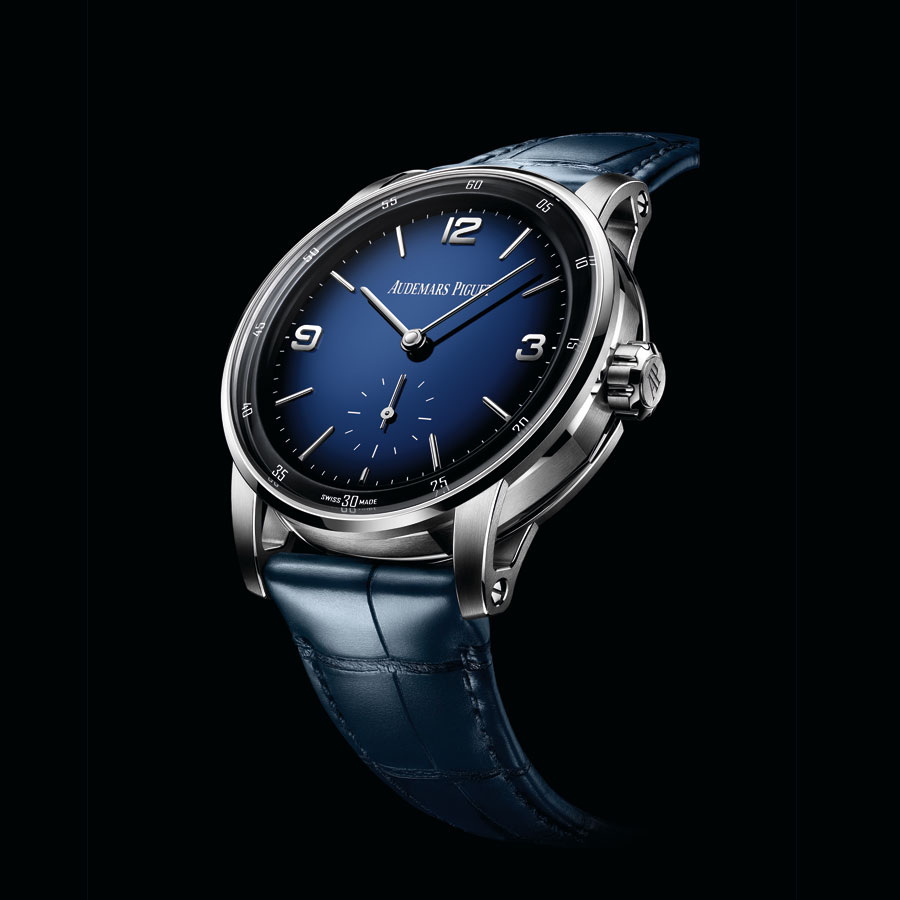 Audemars Piguet 11.59 Self-Winding Minute Repeater Supersonnerie
(Swipe left to see more)
Discover more of the new collection at the official website here.
(Photos: Audemars Piguet)