Here's a sneak peek of our favourite pieces from Atelier Swarovski's upcoming five new jewellery lines below.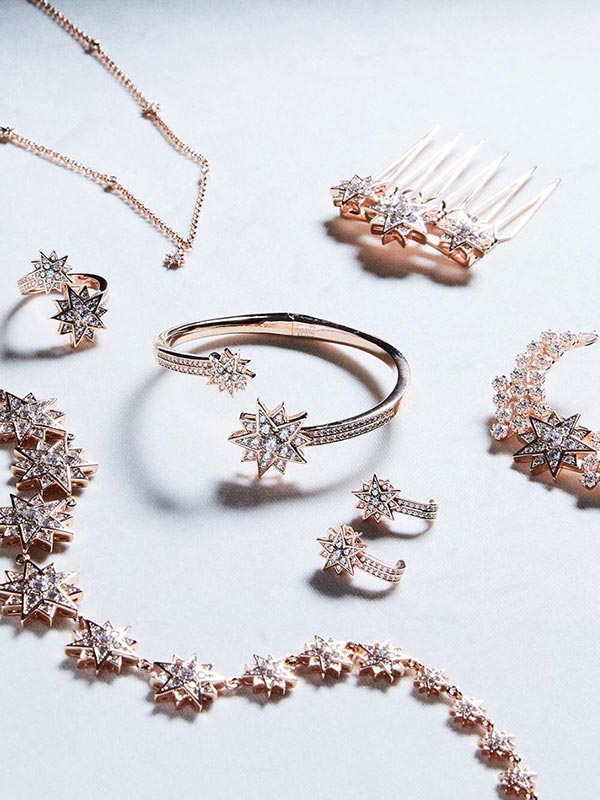 Ahead of the colder seasons, Atelier Swarovski has unveiled its Autumn/Winter 2019 collections, which includes extensions of two designer collaborations and three core collections.
Following the SS19 launch of the MoonSun collection in collaboration with actress and brand ambassador Penelope Cruz, expect to see more galaxy-inspired additions offered in two distinct styles. The first features eye-catching five-point star motifs (one overlaying another) that make a statement for special occasions; whereas the second features more delicate, stackable designs referencing constellations in the sky for everyday wear.
Meanwhile, Grecian designer Themis Zouganeli has updated her mystical Evil Eye collection with 14 new jewellery pieces capturing the spirit of Mykonos. The collection includes necklaces, bracelets, earrings, rings and for the first time, a statement cuff. Each design features an almond-shaped pattern adorned with autumnal golden and brown crystals.
One of three core collections that have been reimagined for the upcoming season is the Tigris, inspired by the flow and silhouette of the infamous river. In contrast to SS19's blue and silver editions, the new 8-piece collection comes in shimmering gold and romantic red colourways fitted with a crystal pointiage finish.
As for the Fluid collection, the jeweller has recreated the strands of baguette-cut crystals in such a way that they sway gracefully with the movement of your body and capture the light as they go. The 20-piece collection will include a statement-making velvet choker, flexible open cuff, lariat necklace as well as two clutch bags.
Exuding the grace and beauty of flowers, the new Graceful Bloom collection features a new filigree leaf design and pave-crystal petals. It will be available in new peach and golden shades, with detachable drop and stud earrings, versatile necklaces, rings and bracelets making up the 12-piece collection.
Take a look at some of our favourite pieces from the five unique jewellery lines below.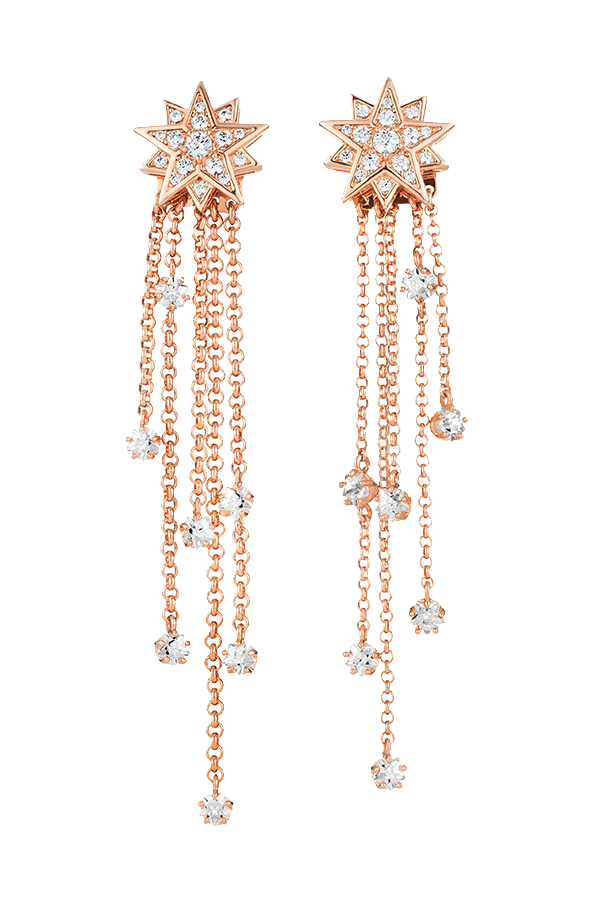 Atelier Swarovski MoonSun drop earrings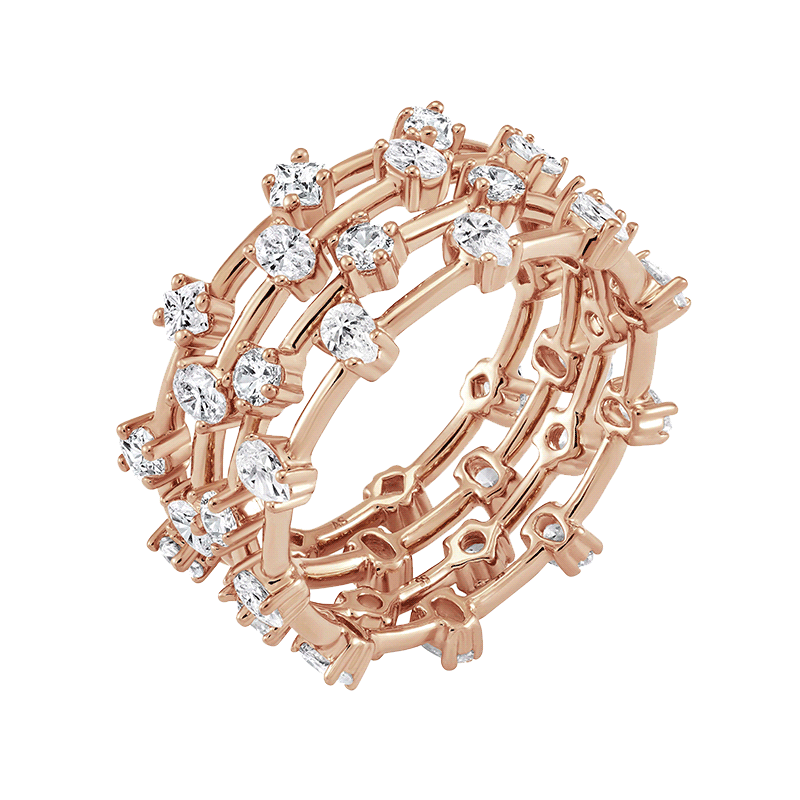 Atelier Swarovski MoonSun stacked rings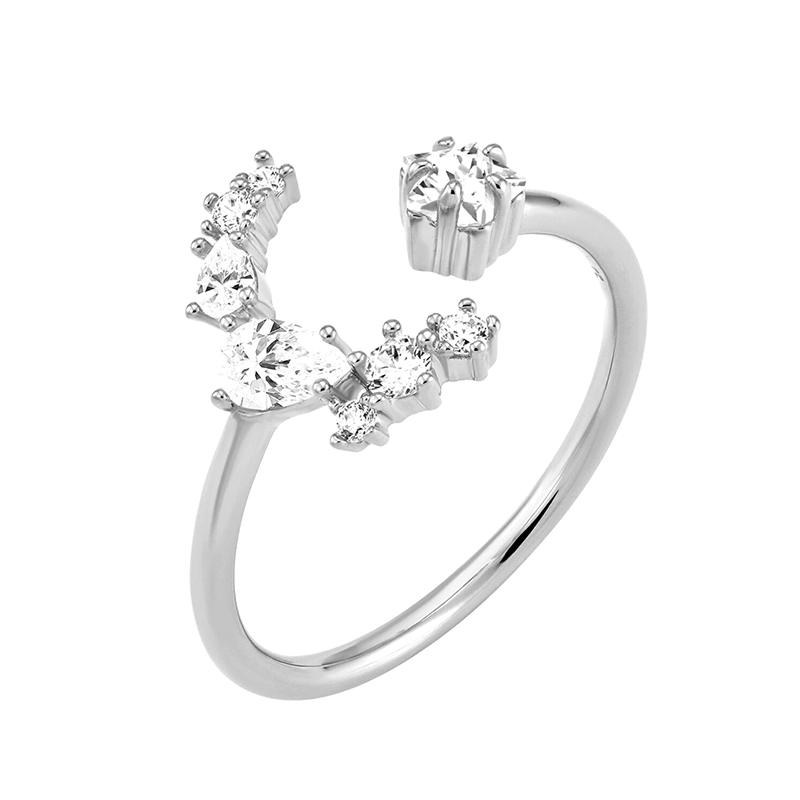 Atelier Swarovski MoonSun ring
Atelier Swarovski MoonSun necklace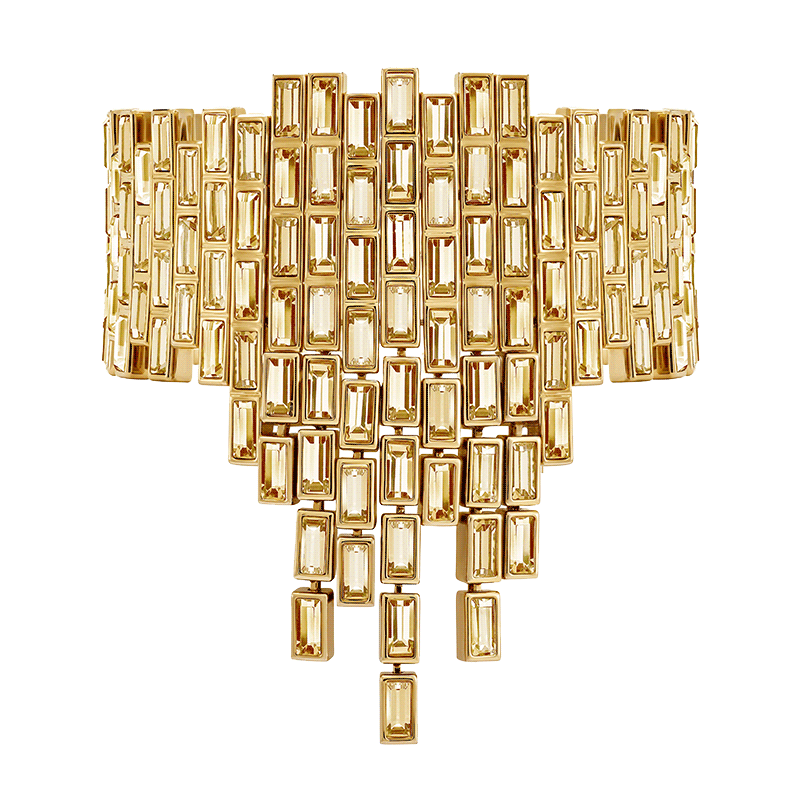 Atelier Swarovski Fluid statement bracelet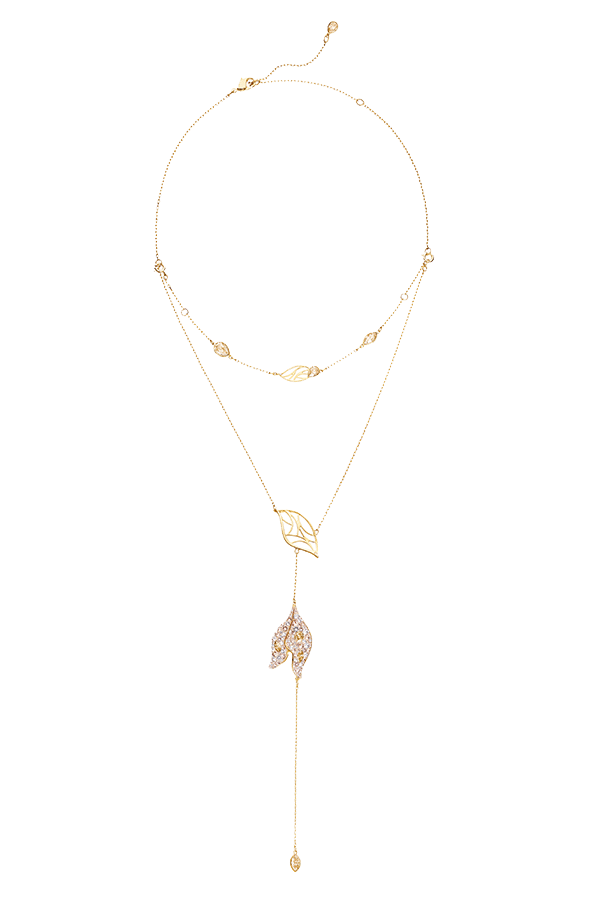 Atelier Swarovski Graceful Bloom necklace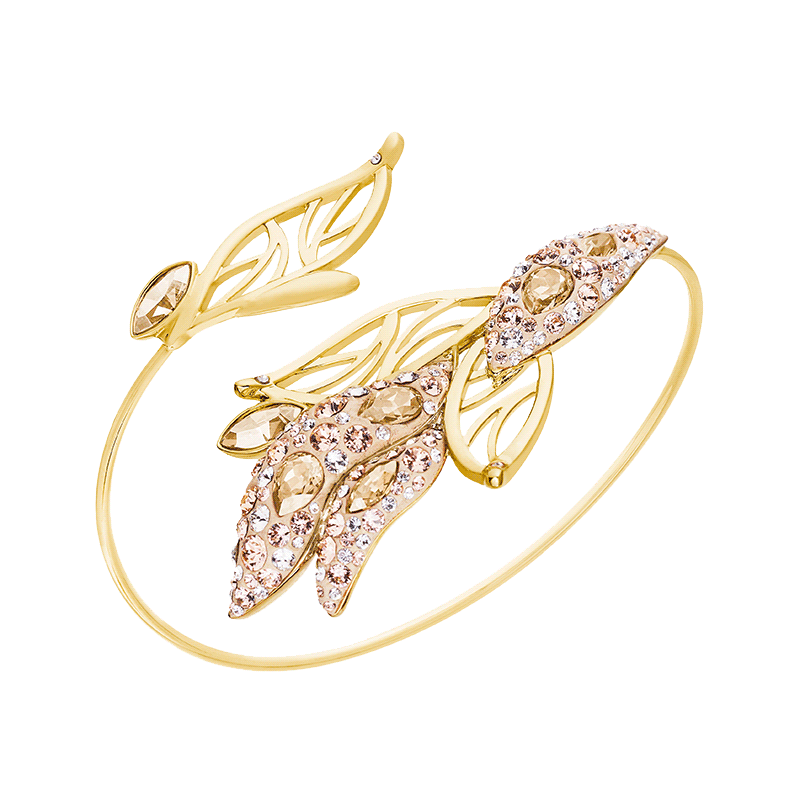 Atelier Swarovski Graceful Bloom cuff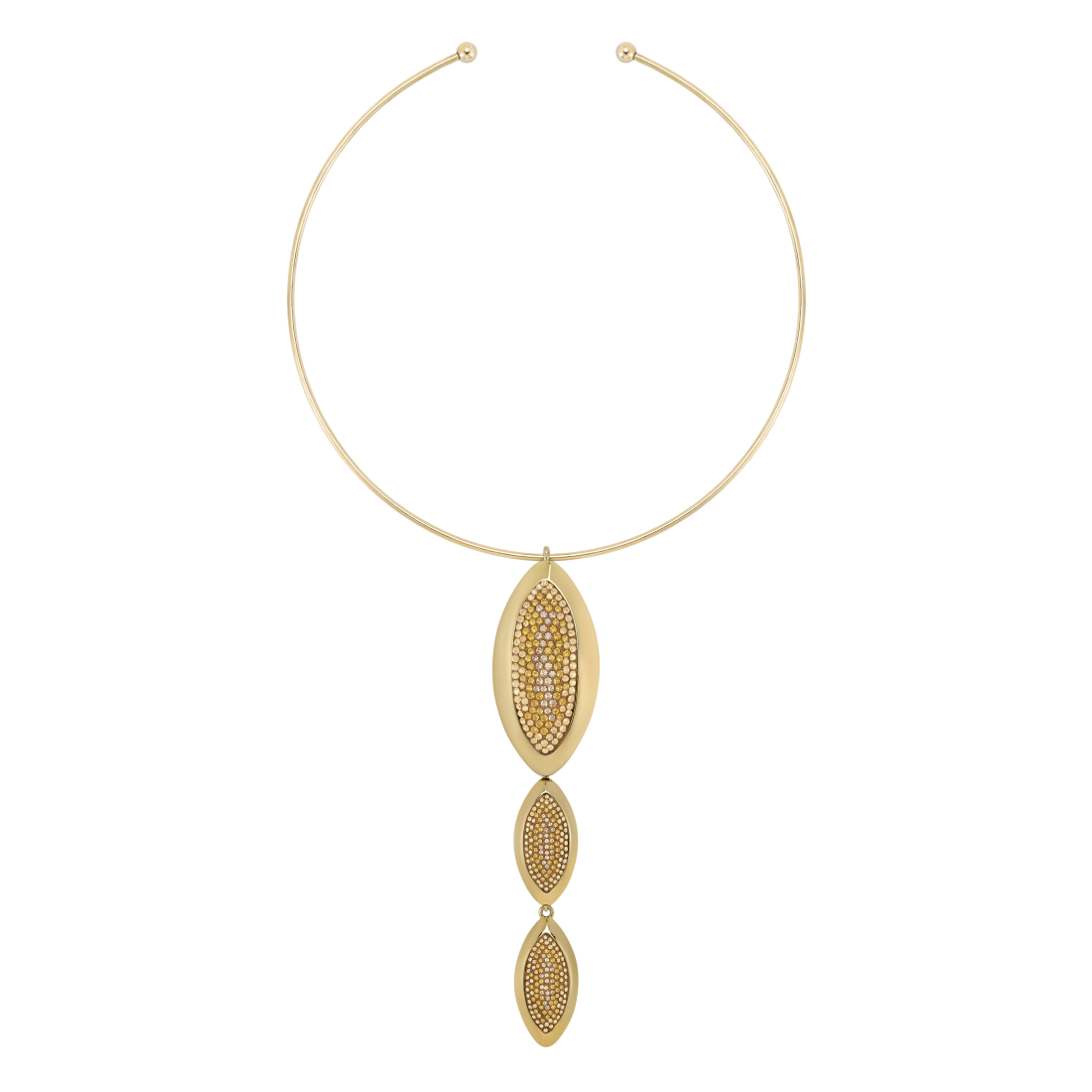 Atelier Swarovski Evil Eye collar necklace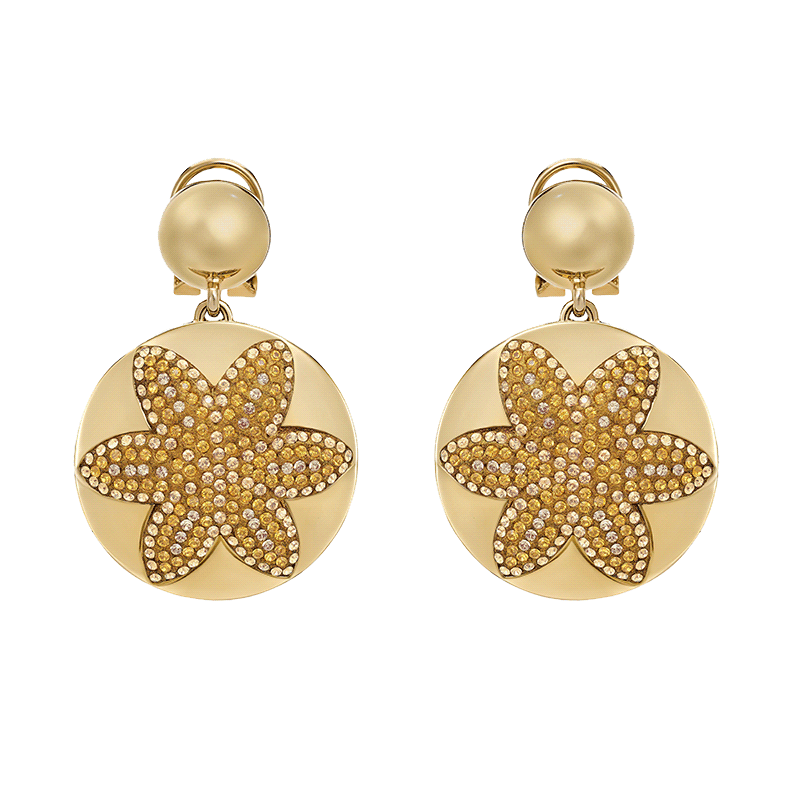 Atelier Swarovski Evil Eye large disc pierced earrings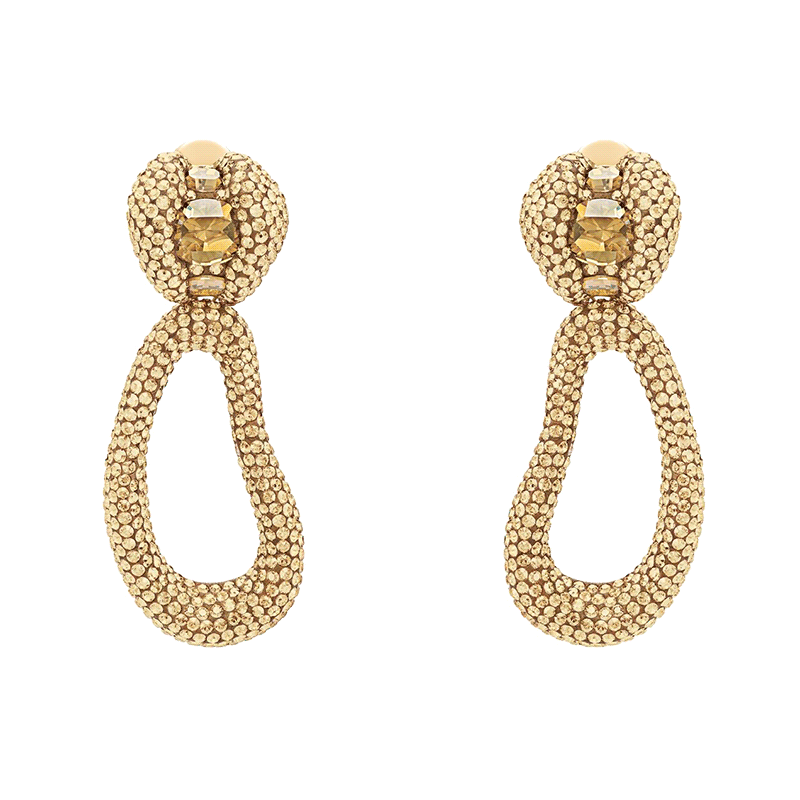 Atelier Swarovski Tigris golden shadow drop pierced earrings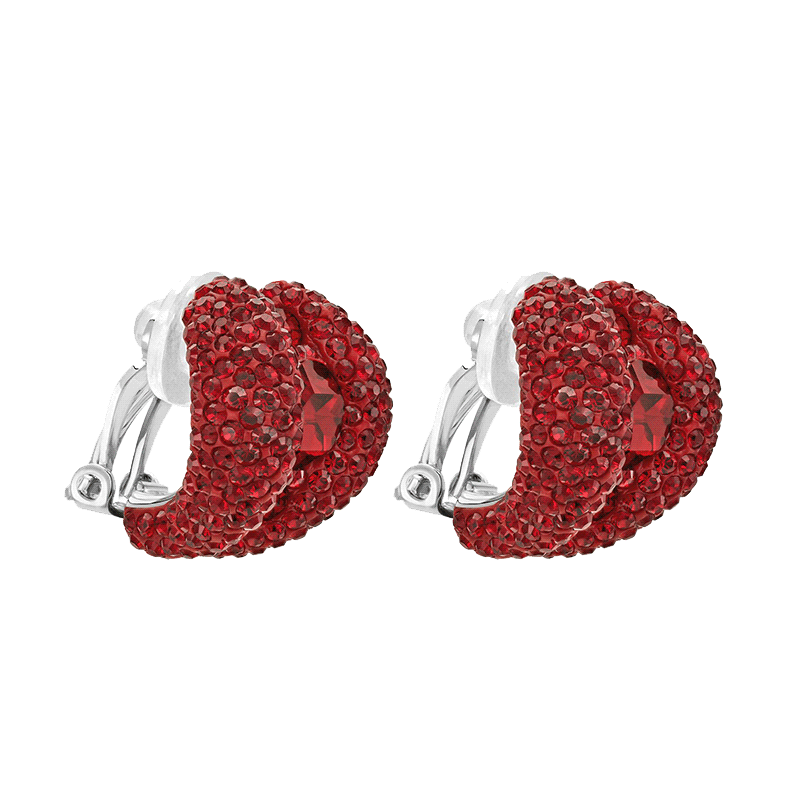 Atelier Swarovski Tigris Siam clip on earrings
(swipe left for more)
The Atelier Swarovski Autumn/Winter 2019 Collection will be available exclusively at Swarovski Pavilion KL beginning September 2019.
Images: Atelier Swarovski