Aston Martin's DBX SUV is powered by a 4-litre, twin-turbocharged V8 engine which can propel the car from 0 to 100km/h in just 4.5 seconds.
Iconic luxury car-maker Aston Martin has just launched the Aston Martin DBX – the brand's first SUV in its 106-year history.
The marque said that its latest SUV is a culmination of extensive development programme that started with physical testing and virtual development back in 2015. It added that the newest SUV explores segments previously untouched by the brand.
Utilising bonded aluminium, a construction method Aston Martin has refined through the development of its sports cars, the DBX's body structure is both very light and incredibly stiff, supporting a weight of about 2,245 kg.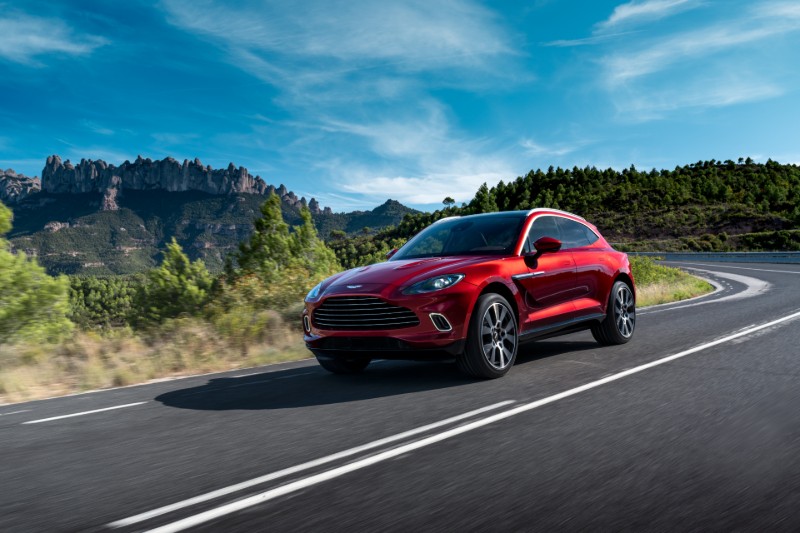 Its adaptive triple volume air suspension combined with its latest 48-volt electric anti-roll control system (eARC) and electronic adaptive dampers provide this spacious SUV with a wide range of abilities both on and off-road. This sophisticated system of adaptive air suspension, dampers and eARC allows for maximum ride comfort when transporting up to five occupants and their luggage.
The DBX is powered by a 4-litre, twin-turbocharged V8 engine also found in Aston's DB11 and Vantage vehicles, which can propel the car from 0 to 100km/h in just 4.5 seconds and on to a top speed of 290km/h.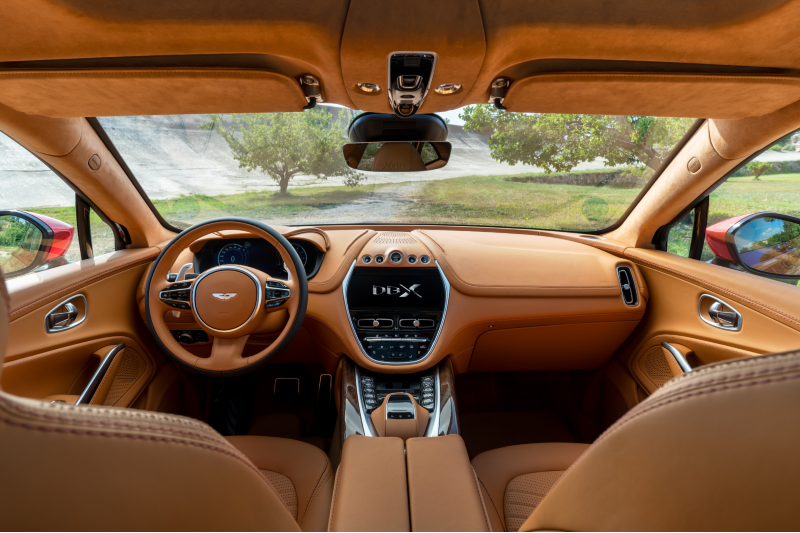 The DBX features 700NM of torque, coupled with a nine-speed torque converter automatic gearbox, with an all-wheel drive system. This combined with its bespoke steering system gives this SUV the feel and response of a sports car, despite its size.
The luxurious interior of this 5-seater SUV is complete with full grain leather seats, spacious legroom, and a full-length glass panoramic roof, allowing sufficient light to spread throughout the cabin. The interior is also fitted with a range of wood, composite and metal veneers giving it its sleek yet chic look.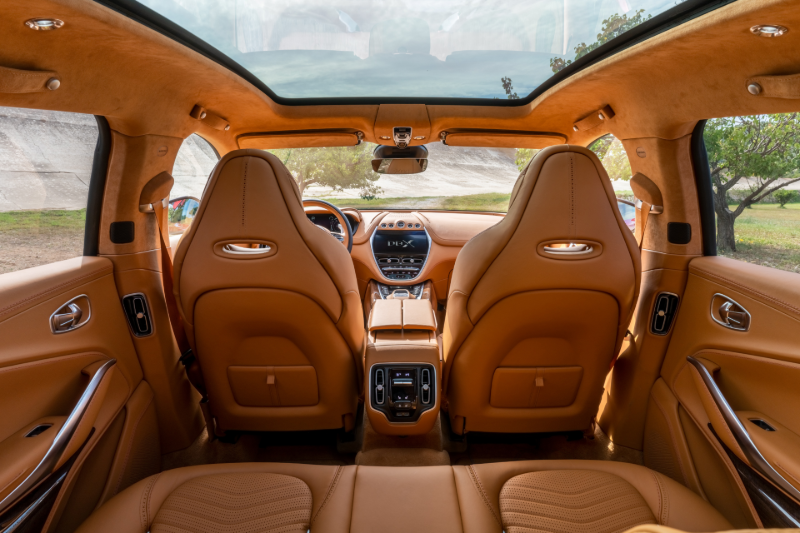 The DBX's exterior is just as polished as its interior, with its signature 'DB' grille displayed at the front. Aerodynamics played a key role when this car was designed, as at its front, its daytime running lights (DRLs) have an integrated aerodynamic duct, which channels air through the front wheel arches and along the side, helping to reduce both drag and lift while also cooling the brakes.
The aerodynamic design also plays a part in passenger comfort, as the Aston Martin engineers have used computational aeroacoustics technology to keep cabin noise to a minimum at speed.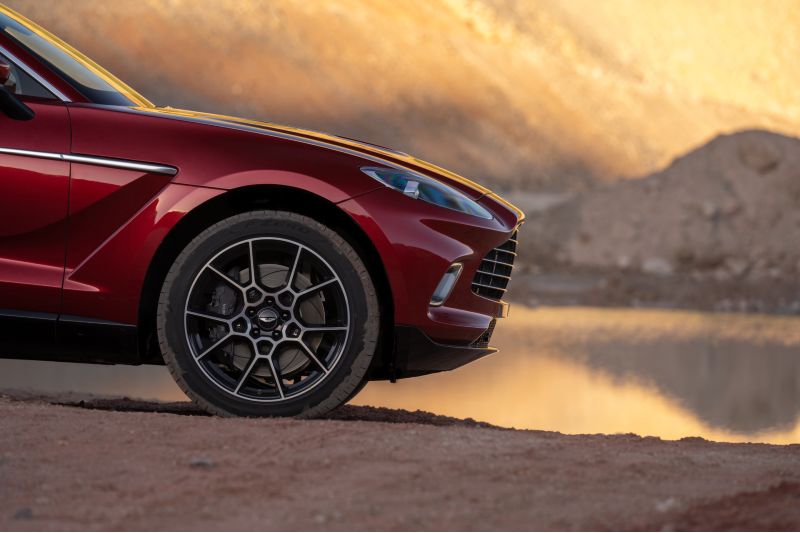 Aston Martin also said that the first 500 owners of this landmark model will be given an exclusive '1913 Package'. Fitted with a unique fender badge, sill plaques and an inspection plaque detailing its limited build-run, each of these first examples will be personally endorsed and inspected by the brand's President and Group CEO,  Andy Palmer.
The Aston Martin DBX is available for booking in Malaysia at the price of RM 798,000.00 (price is without duty).
The public can speak with Aston Martin Kuala Lumpur's sales team in greater detail about the new DBX.
For more information, please visit www.astonmartinkualalumpur.com or contact Aston Martin Kuala Lumpur at +60 (3) 2163 1196.
(Source: Aston Martin)