Think fleets of Ferraris, Lamborghinis, Bentleys and Rolls-Royces.
Luxury cars are high among the list of status symbols that differentiate the rich and famous from the rest of us mere mortals. Think fleets of Ferraris, Lamborghinis, Bentleys and Rolls-Royces, often customised or limited-edition for that special claim of exclusivity.
While the allure of flashy supercars knows no race nor region, a number of Asian billionaires and royals are famed for owning some of the world's largest car collections. Their coaches aren't just impressive in terms of quantity, but in terms of dollar signs, too.
From the six-storey garage of India's wealthiest man to the 7,000-strong cars of Brunei's premier, we take a peek at the most jaw-dropping car collections in Asia below.
Mukesh Ambani, India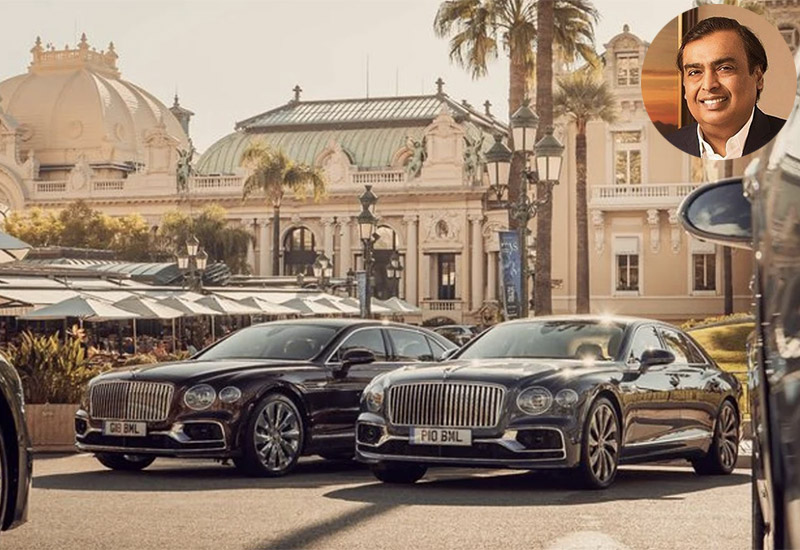 You'll find a Bentley Continental Flying Spur among the fleet of cars sprawled across 6 floors of the Ambani's Antilia apartment.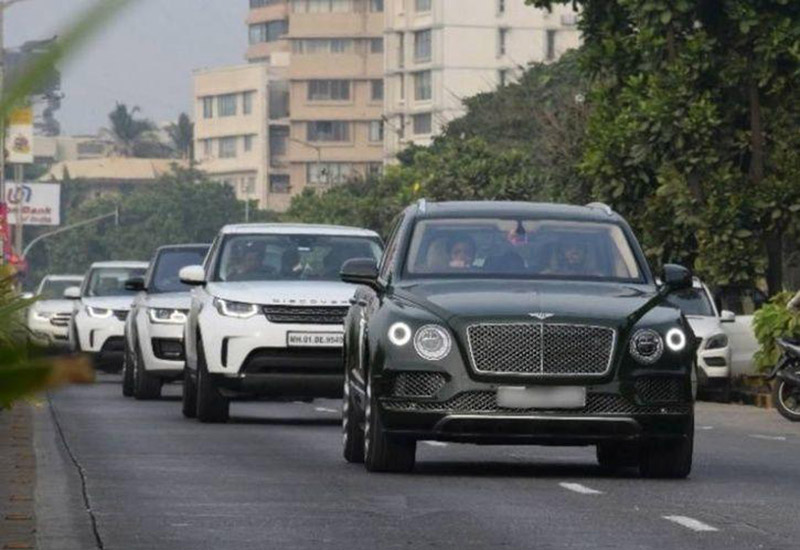 Spotted: the Ambanis driving a green Bentley Bentayga on the roads.
(swipe left for more photos)
As the richest man in Asia (according to Forbes), it should come as no surprise that Mukesh Ambani owns one of the largest car collections today. The Indian business mogul reportedly has 168 cars parked in the first six floors in his equally status-defining private residence, the Antilia. Besides a Mercedes-Benz S-Class and Maybach 660 Guard; Bentley Bentayga and Continental Flying Spur; and Rolls-Royce Phantom and Cullinan; his garage also features an exclusive German-customised armoured BMW 760i. That last ride is said to be the most expensive in his collection, worth about US$1.4 million.
You may also like: Meet the Ambanis, the richest family in Asia
Sheikh Hamad Bin Hamdan Al Nahyan, UAE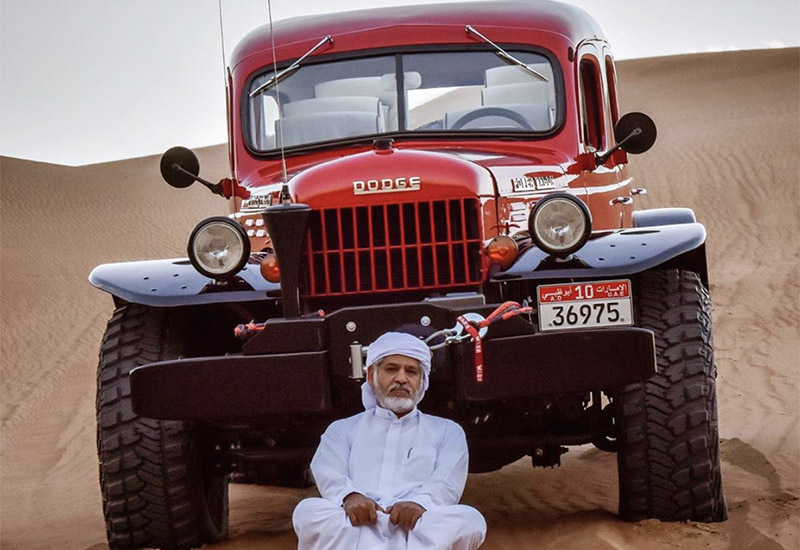 Just another regular day for the sheikh in the dessert with his Dodge Power Wagon...
Introducing the Dhabiyan, the largest SUV in the world custom-built for Sheikh Hamdan.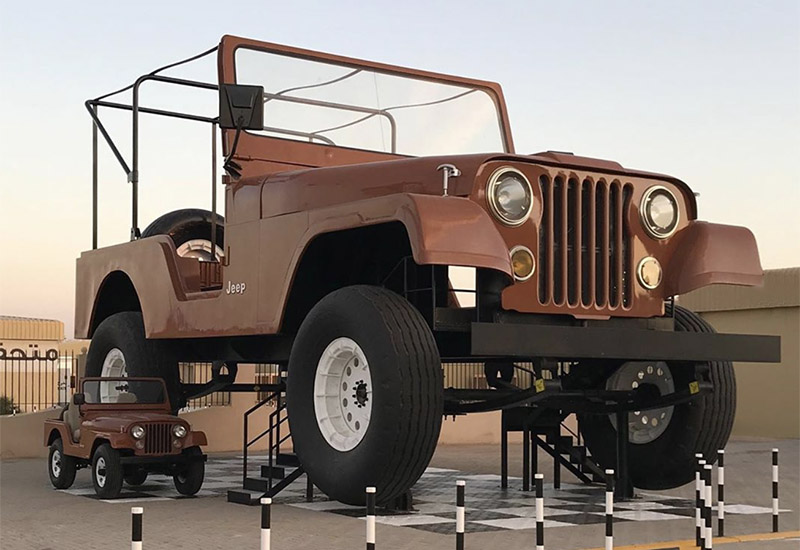 A Jeep Wrangler and a model 4 times its size were added from his collection to the Off The Road Museum in the country last year.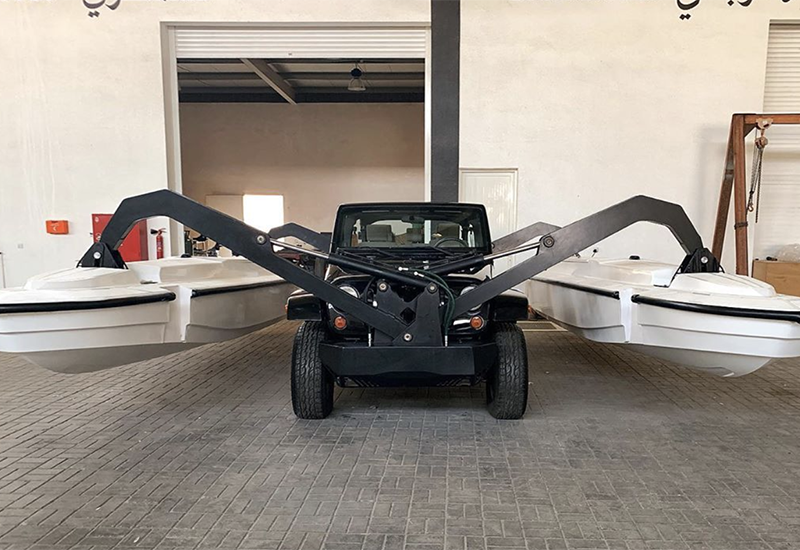 How about an "Amphibious Jeep Wrangler" to go from land to sea?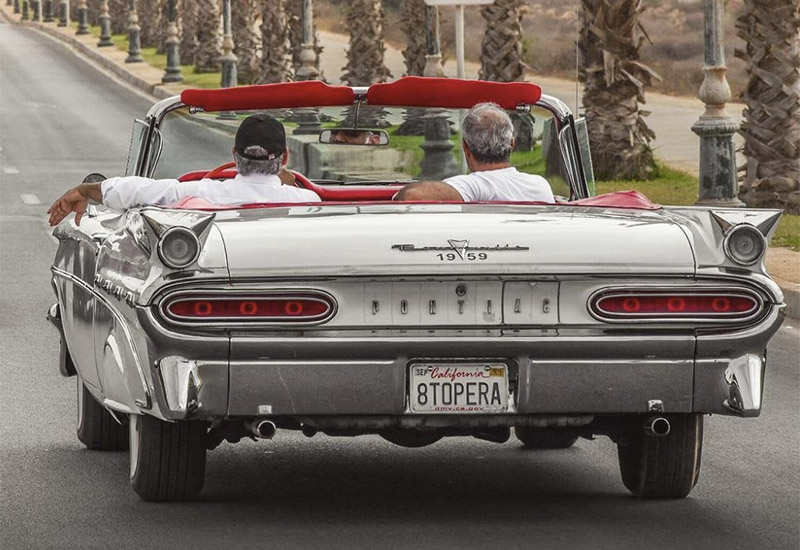 Here's a 1959 Pontiac Bonneville for the classic car enthusiast...
...or perhaps a 1957 Cadillac Fleetwood is more of your type?
(swipe left for more photos)
They don't call this billionaire member of the Abu Dhabi ruling family the "Rainbow Sheikh' for no good reason. For the unapprised, it's because he owns seven Mercedes-Benz S-Classes in the different colours of the rainbow. He's also the proud owner of customised Mercedes monster trucks, a Dodge Power Wagon and a slew of Jeep's for the largest Bedouin Caravan. While the number of cars in his collection is unclear, he keeps at least 200 of them in a specially-built metallic pyramid for public viewing. Known as the Emirates National Auto Museum, it houses a range of classic and unconventional models including unassuming Mini Coopers and, oddly, an NYPD police car. Well, we suppose he can have whatever tickles his fancy, when he comes from a family with control over oil deposits in the United Arab Emirates… Check out his Instagram account here for more.
Khalil Abdul Rahim, Bahrain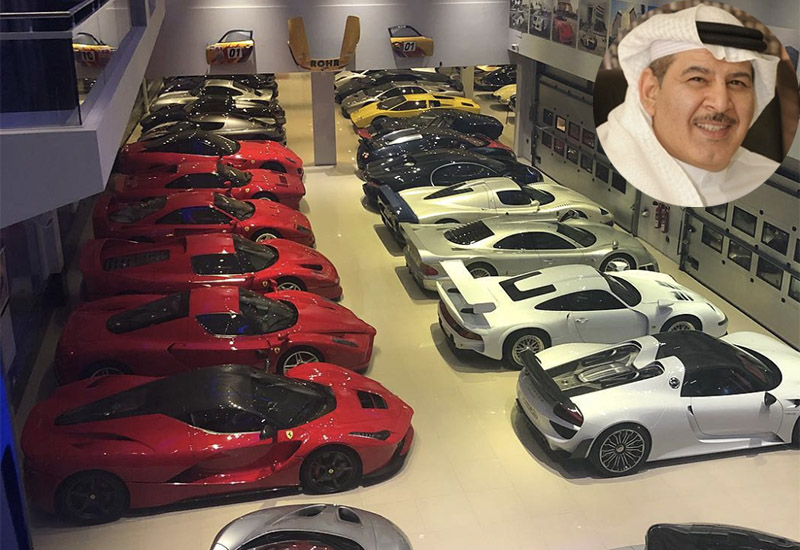 Now that's a garage we could spend all day ogling at!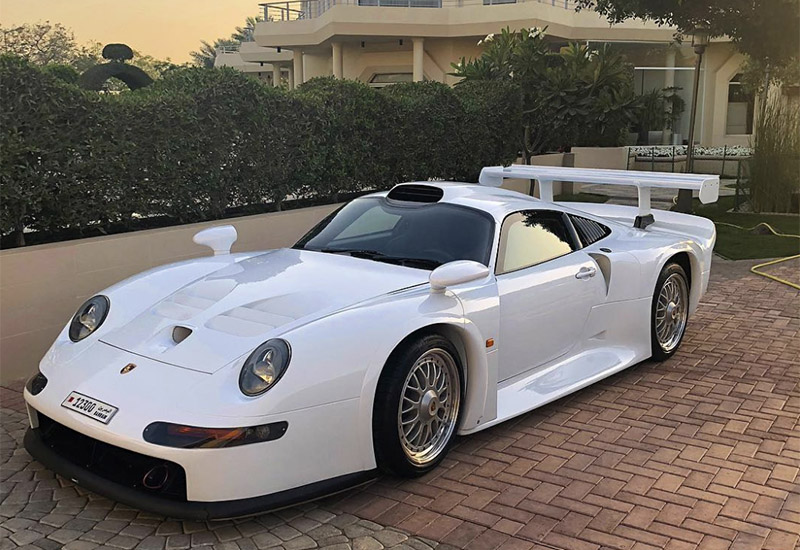 You won't see this limited-edition Porsche 911 GT1 in many collections...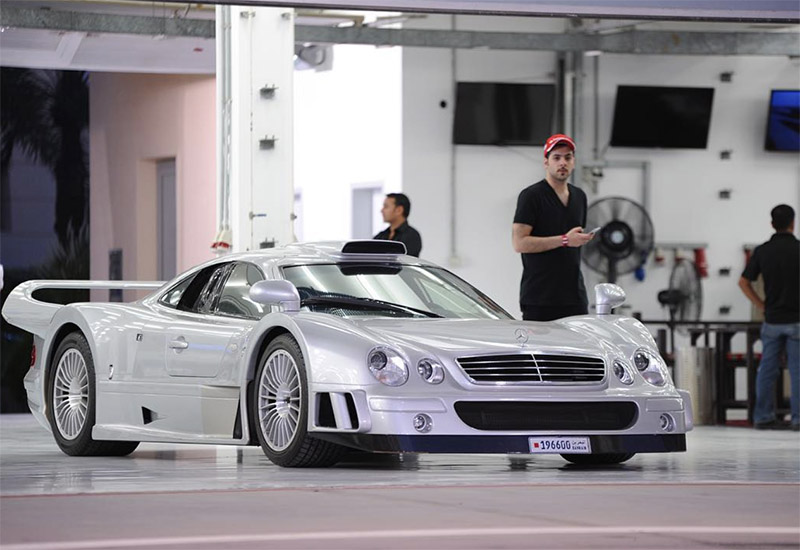 ...nor this Mercedes-Benz CLK GTR.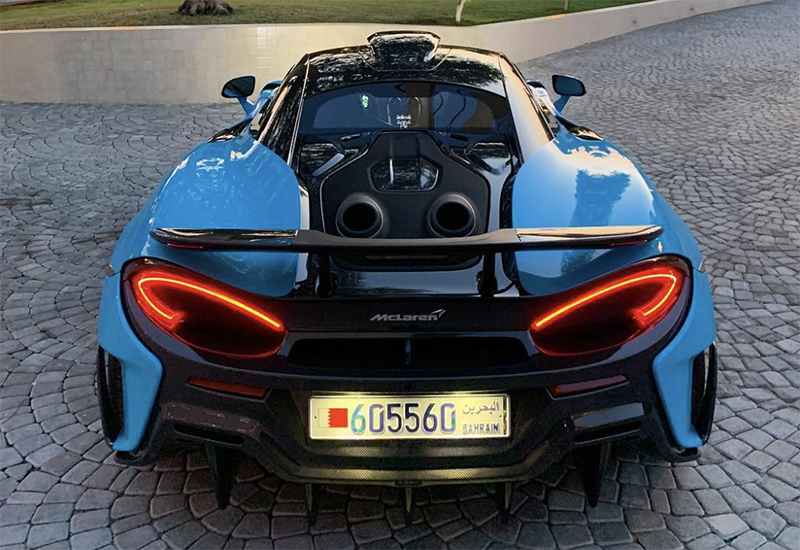 We'd like this Vega Blue McLaren 600LT in our garage too, please.
(swipe left for more photos)
Unlike Sheikh Hamad, Bahraini construction tycoon Khalil Abdul Rahim is a supercar enthusiast who takes pride in collecting state-of-the-art, high-performance models. According to a source, the business magnate started his collection by procuring a Ferrari Enzo after his company developed the Abu Dhabi Formula 1 and Bahrain International circuit. Among the most drool-worthy possessions he has added to his stable since include a Lamborghini Miura, Porsche GT1, Mercedes-Benz CLK GTR and a McLaren F1. If you're a fan of power and speed in a car like this billionaire, you'll want to follow his Instagram account here for more exclusive peeks at his collection.
Sultan Hassanal Bolkiah, Brunei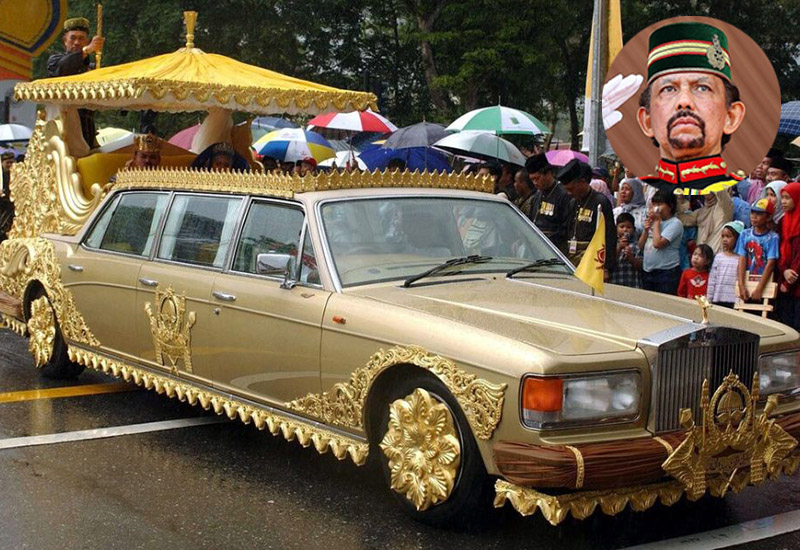 Trust the Sultan to commission a 24k gold-plated Royce Silver Spur II limousine for his wedding.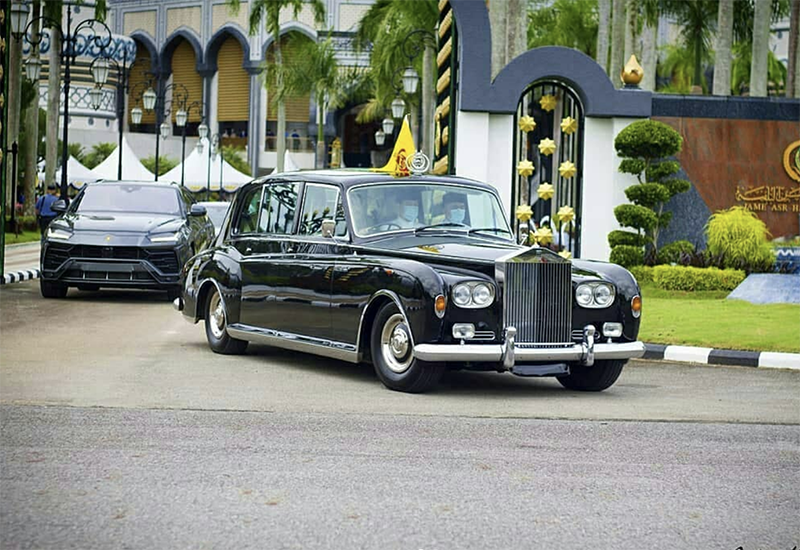 This is said to be His Majesty's only Rolls Royce Phantom VI.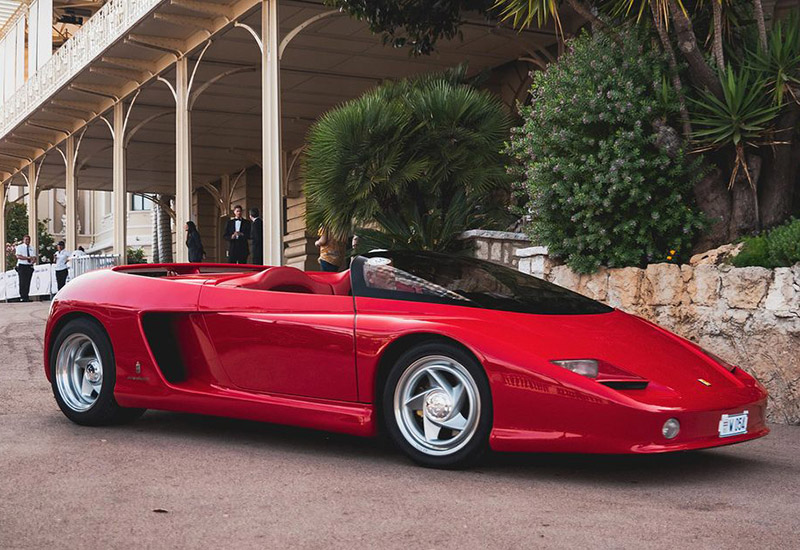 The Ferrari Mythos was meant to be a concept car, until the Sultan ordered one for himself.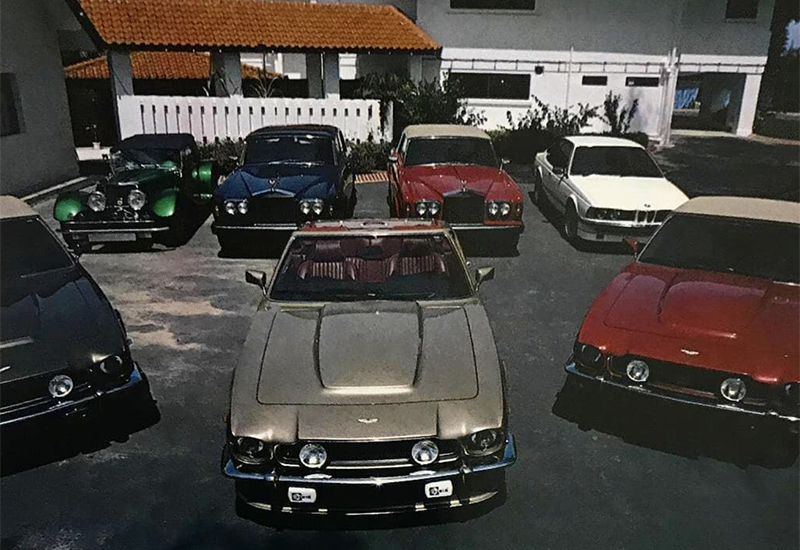 An old photo of the Sultan's car collection. (Photo: @bruneiroyalfamily/Instagram)
(swipe left for more photos)
If you thought the collections above were eyebrow-raising (which, admittedly, they are), we've save the largest, craziest car collection for last. It's none other than that of Brunei's premier, Sultan Hassanal Bolkiah, featuring over 7,000 cars that amount to an estimated US$5 billion in worth. Guess how many years it would take the sultan to ride a different car every day? We did the math: 19 years. Yes, you could have raised a teenager in the same amount of time.
To break it down, he has allegedly 600 Rolls Royces, 450 Ferraris and over 380 Bentleys to choose from, besides a BMW Nazca M12 concept, a Maclaren F1, a Koenigsegg CCXR and the world's only right-hand drive Mercedes Benz CLK GTR. The royalty even owns one-of-a-kind models specially made for him, like the Ferrari Mythos, Bentley Java and a 24k gold-plated Rolls-Royce Silver Spur II limousine which he splurged on for his wedding day. Why collect all these cars, you ask? Because he can.
Read more: Rich Heirs on Instagram: Prince Mateen of Brunei