Whether you're looking to furnish your home or redecorate an office space, here are three reasons why Art of Tree's showroom is worth a visit.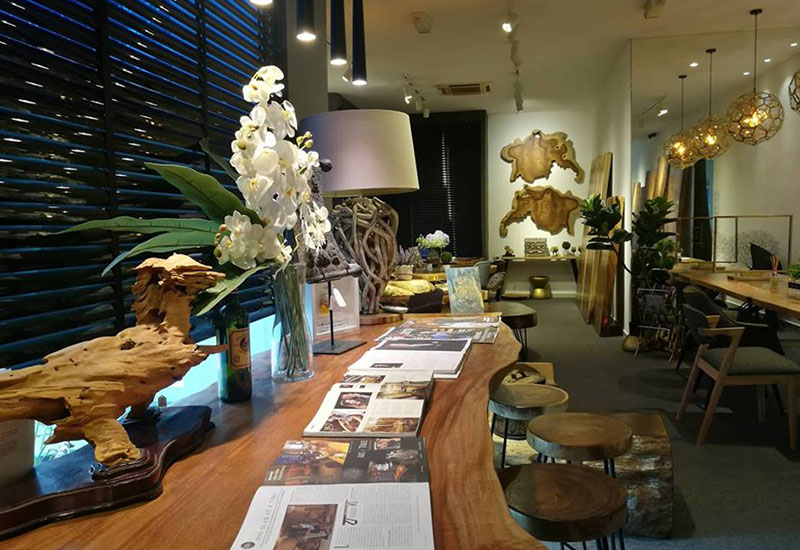 You've heard the story of how Art of Tree is saving the world through its artistic furniture made from salvaged trees. Now, the pioneering local solid wood furniture maker is proud to welcome visitors to its revamped showroom located in Mah Sing Industrial Park, Shah Alam.
Whether you're looking to furnish your home, redecorate an office space or simply learn more about the solid wood furniture manufacturing process, here are three reasons why the showroom is worth a visit.
Customisable furniture from head to toe
When it comes to solid wood furniture, there's nothing like seeing and feeling them in person. Ideal for those who appreciate art and Mother Nature, Art of Tree's extensive range of furniture includes dining, living, corporate and avant-garde furniture – all repurposed from salvaged trees such as acacia, angsana, catappa and raintree.
Customers can choose from the ready-made models on display in the showroom or personalise their own furniture piece from the selection of wooden slabs in the adjoining factory. Personalisation options include the type of wood; the size, shape and thickness of wood; as well as the texture and metal legs. These options are best decided on upclose for a truly unique and rewarding experience leading to the best desired outcome.
Comfortable, family-friendly compound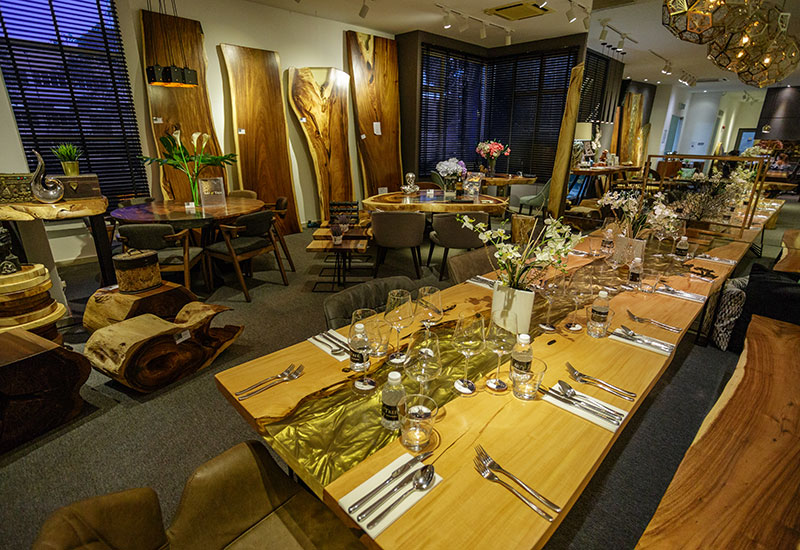 Being upclose with the wooden slabs that would later become conversation starters in your home or office is one thing. Visualising them is another, especially if the idea is novel to you. That's why Art of Tree's showroom is designed to make you feel right at home with the calming presence of nature all around.
Spanning 33,000 square ft across two floors, the showroom cum factory offers complete and transparent insight into the furniture-making process. This gives customers an inimitable sense of ownership, while ensuring a comfortable and stress-free environment for decision-making. Children will also find the educational side benefits a fun experience (should they resist the temptation to play around the designated kids area).
High touch customer service
Even if you're not looking to buy furniture, who's to say you can't visit the showroom just to educate yourself? The amicable team at Art of Tree will be able to assist you in any way as you witness the woodworking or peruse the eco-friendly furniture collection. After all, it's part of the brand's mission to educate consumers on the advantages of repurposing salvaged trees.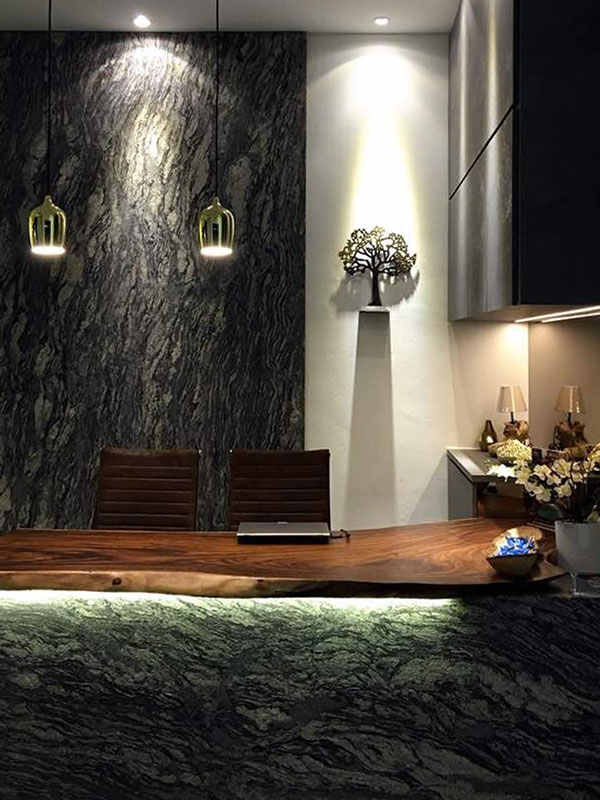 For more information, log on to the official website here.
Location: 11, Jalan Utarid U5/12, Mutiara Subang, 40150 Shah Alam, Selangor
Opening hours: Tuesday to Sunday, 10am to 7pm (Closed on Mondays)
Images: Courtesy of Art of Tree