Apple hasn't been sleeping on its plans to build a self-driving car, in case you were wondering. Rumours of this first surfaced in 2015 and Apple later revealed that it has indeed been working on an electric car, codenamed "Project Titan".
Nevertheless, the iPhone maker's automotive plans have seen several hitches ever since the team started to design the car from scratch. In 2016, the plan to build the vehicle was reportedly scrapped and scaled down to developing self-driving software systems for existing automakers. Doug Field, an Apple veteran who formerly served at Tesla Inc, returned to oversee the project in 2018 and laid off 190 people from the team the following year.
Now it seems that the tech giant is actually moving ahead with developing a self-driving car with a targeted launch for 2024, Reuters exclusively reported yesterday. Citing sources familiar with the matter, the report claims that Apple is planning to "produce a passenger vehicle that could include its own breakthrough battery technology".
A key driving factor to this decision is a new battery design could radically reduce the cost of batteries and increase the vehicle's range, according to a third person who has seen it. It is said to feature a "unique 'monocell' design that bulks up the individual cells in the battery and frees up space inside the battery pack by eliminating pouches and modules that hold battery materials."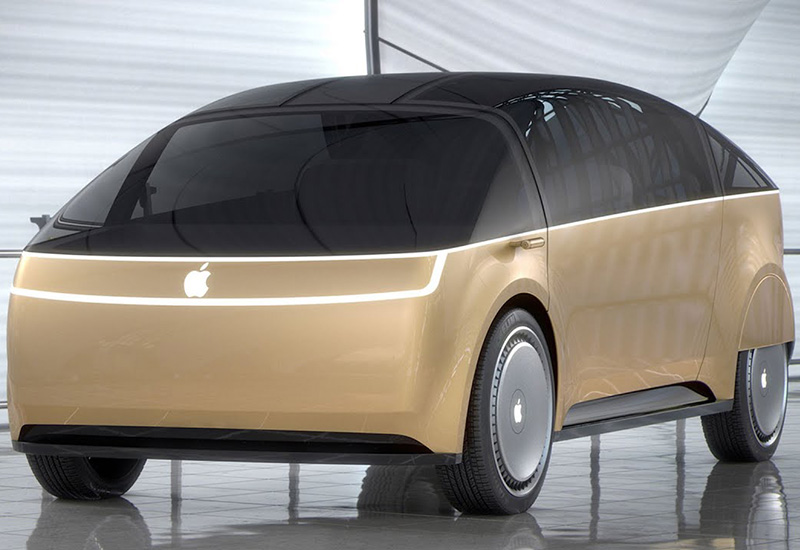 Reuters' sources also revealed that Apple will tap outside partners for elements of the system, such as lidar sensors, which help self-driving cars get a 3D view of the road. But the Titan itself may feature multiple lidar sensors for different distances, some of which could be internally developed. This wouldn't be something surprising or new for the company, as the iPhone 12 Pro and iPad Pro models released this year both feature lidar technology.
However, entering the automotive market would be a big challenge even for a company with resources and deep pockets like Apple. There's still a possibility that Apple may just focus on an autonomous driving system that can be integrated with a traditional automaker, instead of producing an Apple-branded vehicle to reduce costs and risks. Apple has yet to comment on the report or its future plans, so this remains to be seen.